Old Men with too much time and beer on our hands!
Larned, Kansas 2019
Oct 15, 2019
The Vonleonrods and I went from Hutchinson via 4th street to Larned on October 6, 2019. It was stormy looking on the way but cleared up. They had a good show with approximatley 60 cars including club member cars.

How about a Gasser Style Studebaker Lark II.

Just a few general shots around the park. Actually, there were two lines of cars on the north side.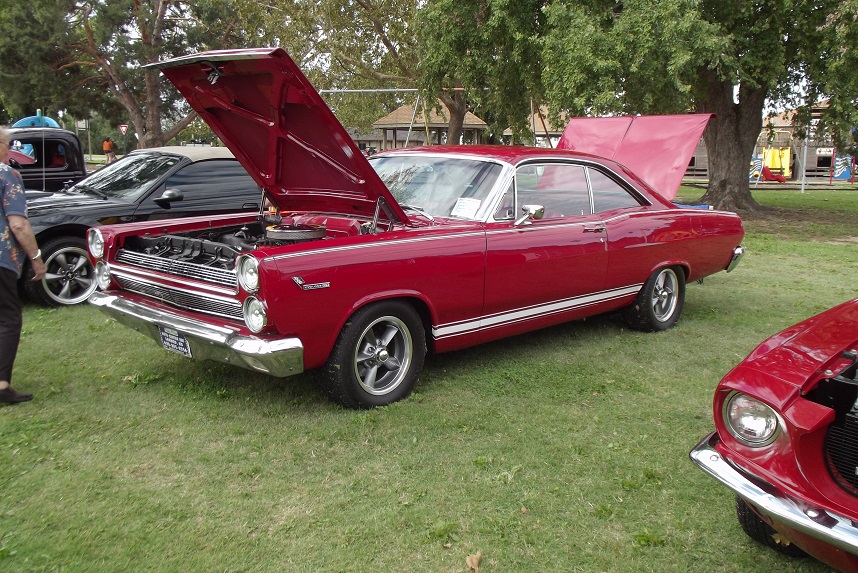 The owner of this Cyclone said he owned this when he was in high school and later found it again, bought it back and restored it. Reminds me of the 67 Farlaine I owned in college.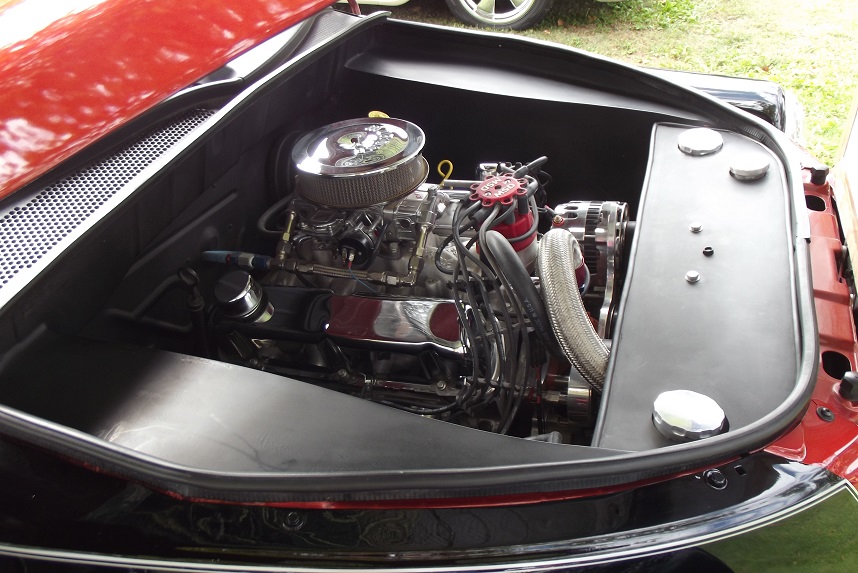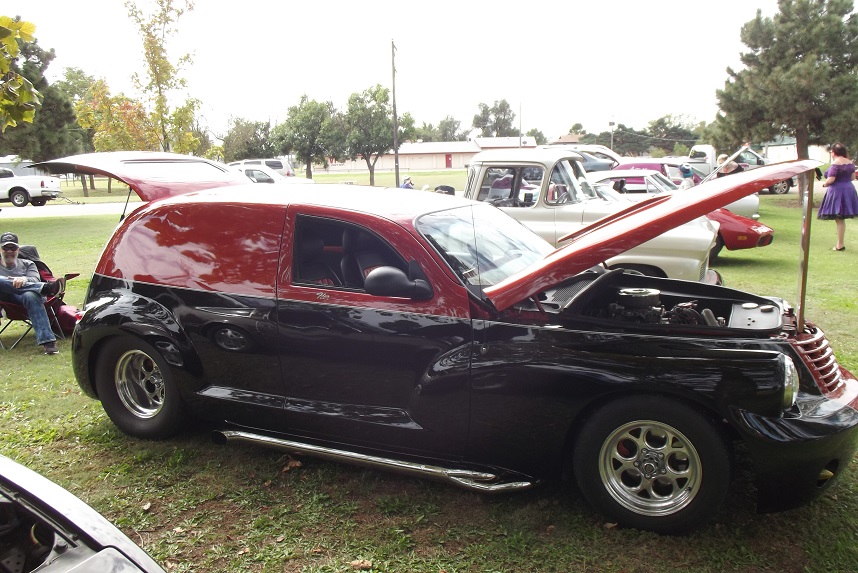 How about PT Cruisers a pair? The first is chopped with a small block V8 and the second has a matching trailer.
How about some grills, not Gills they were in Arkansas.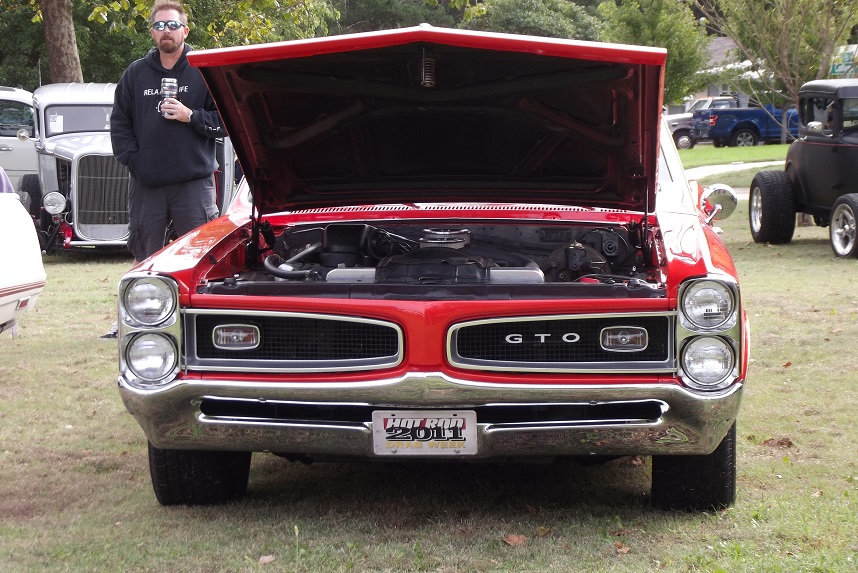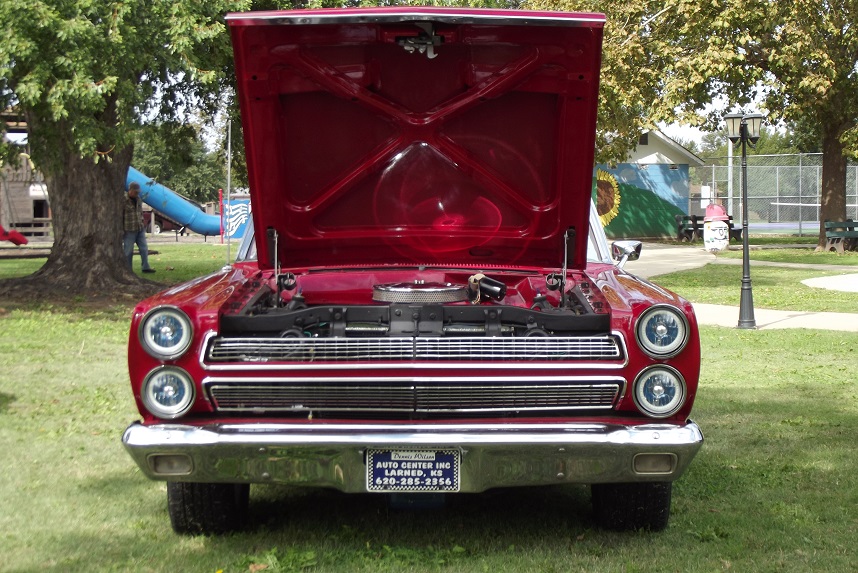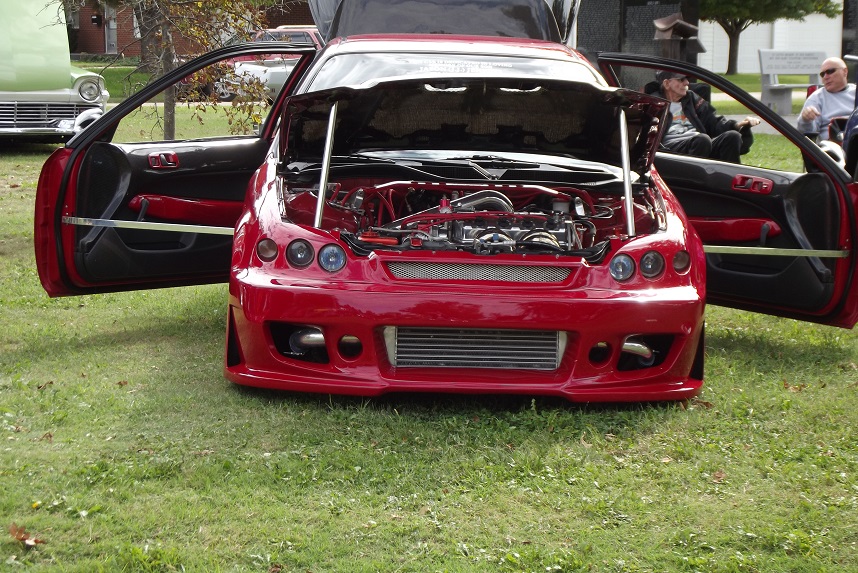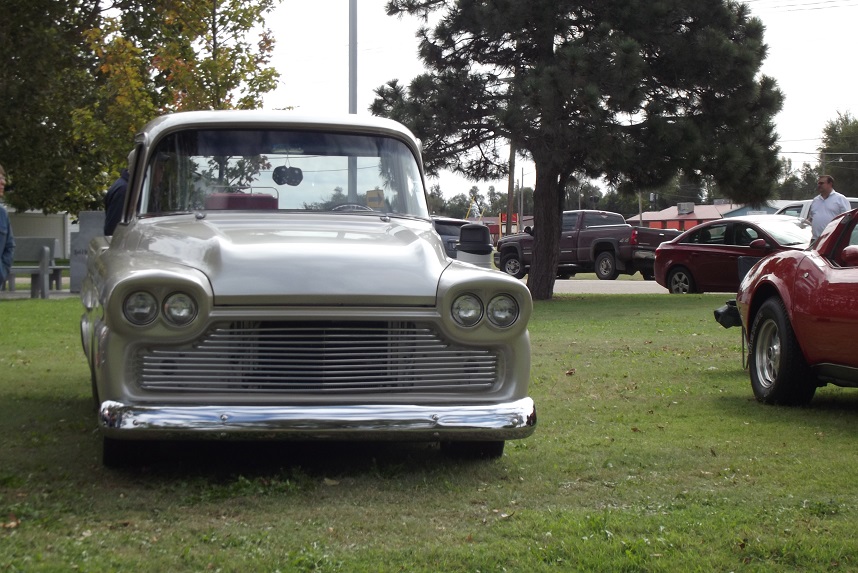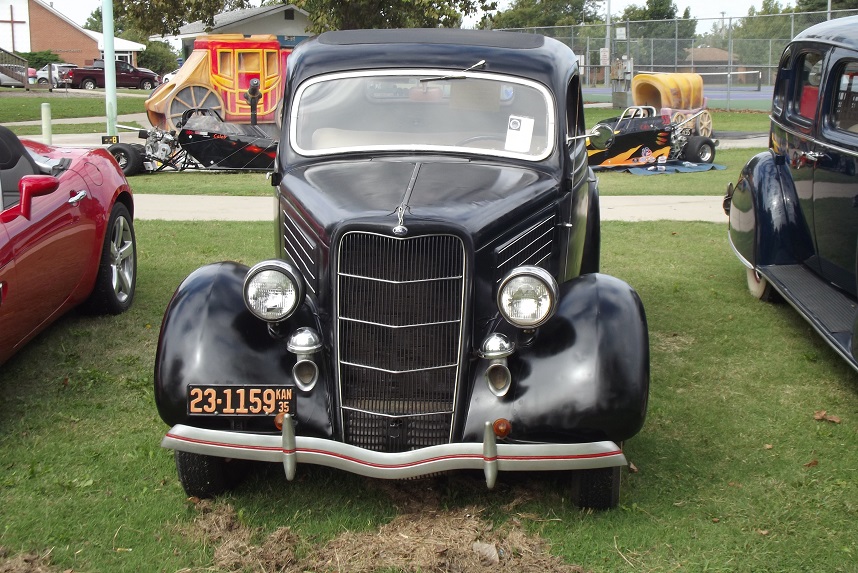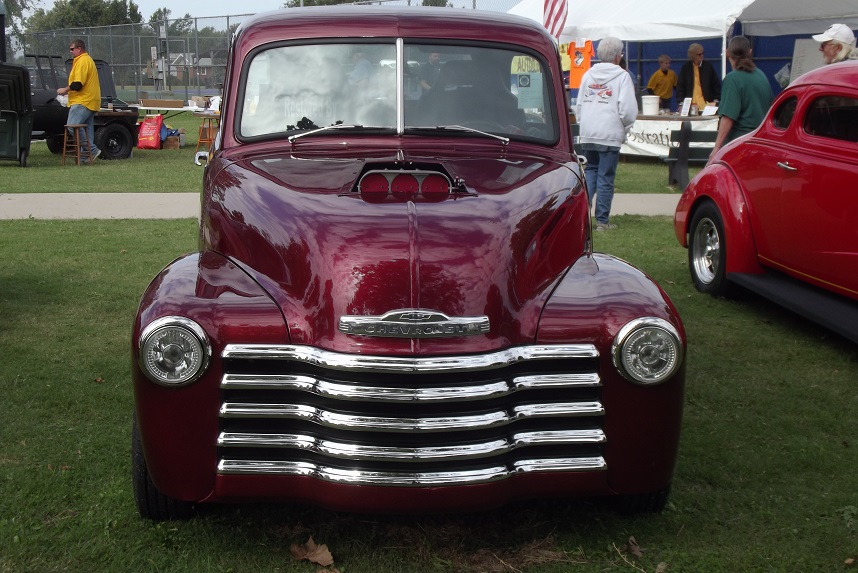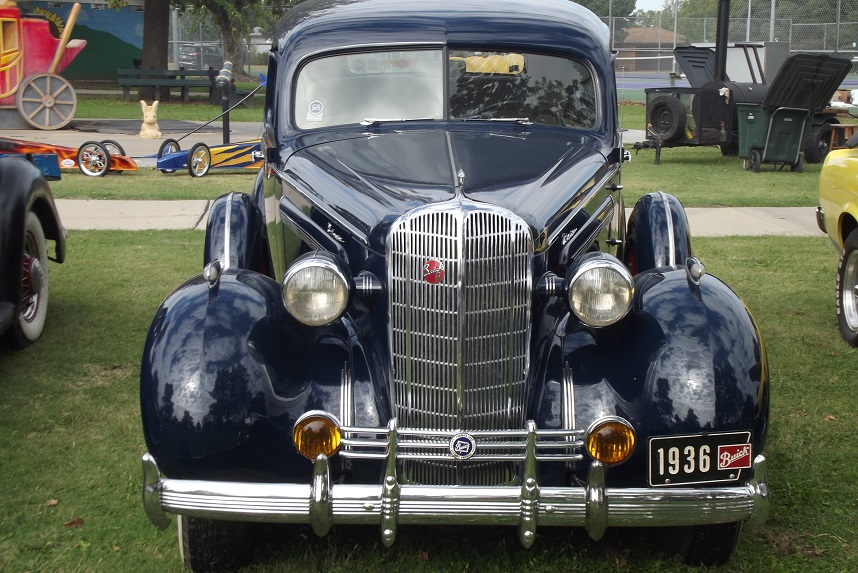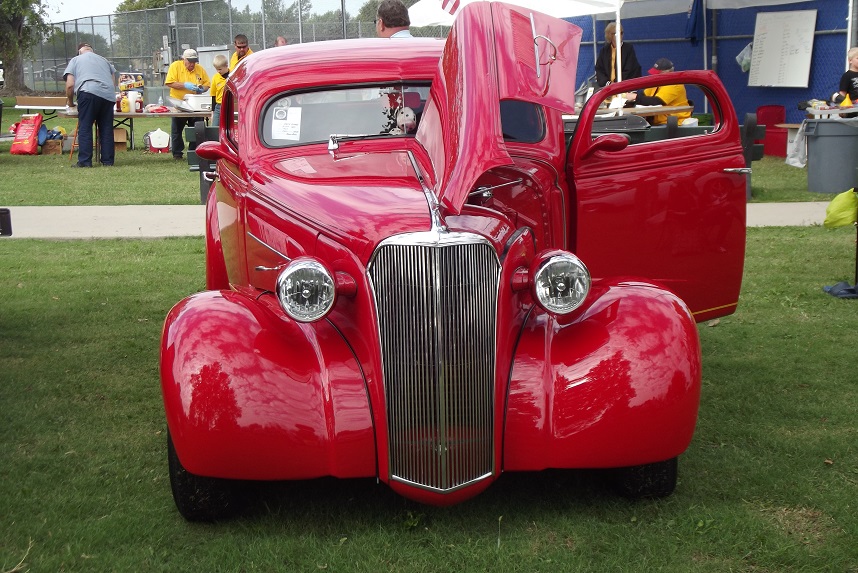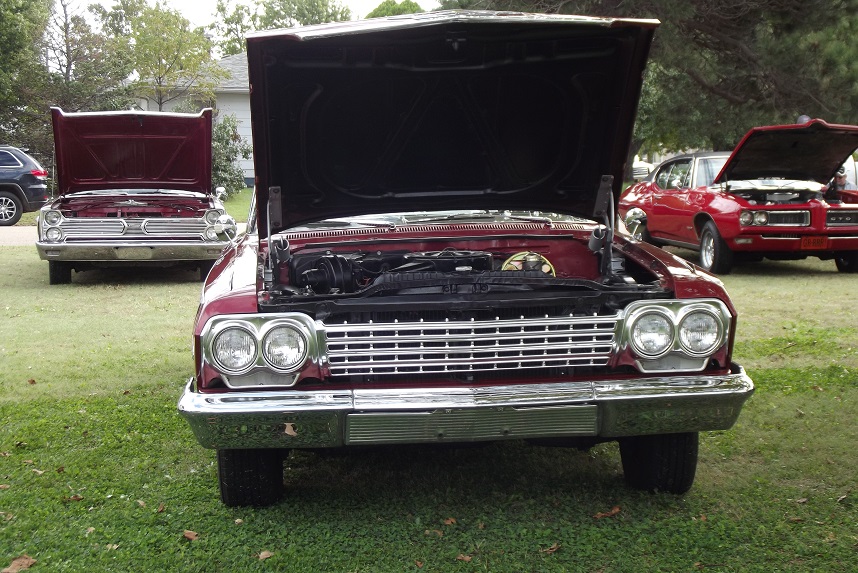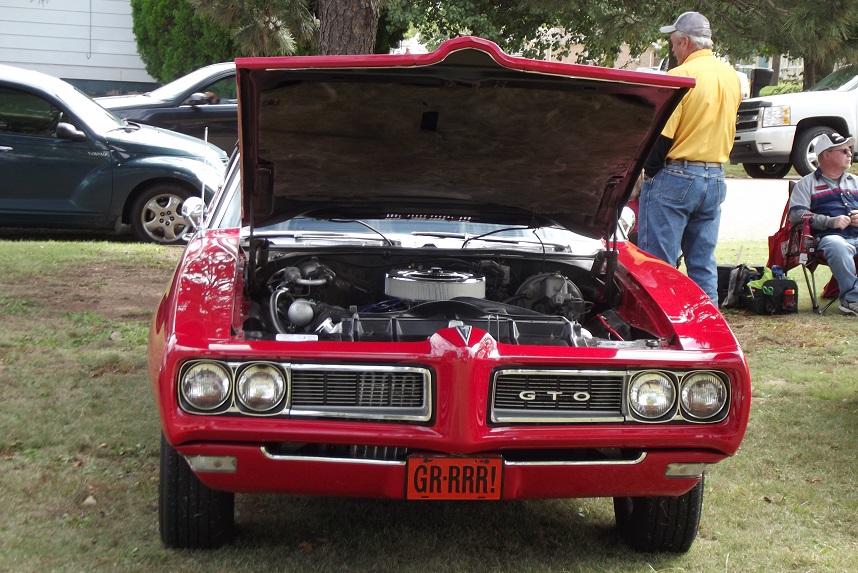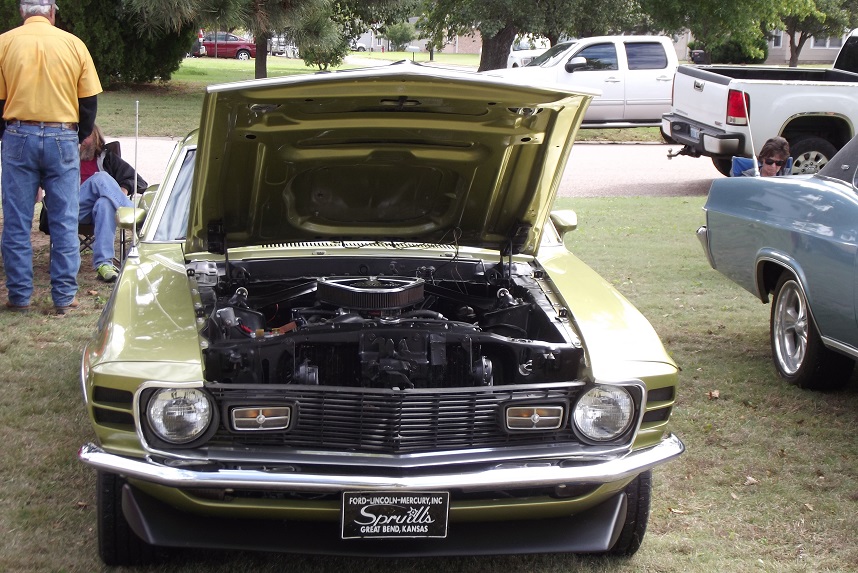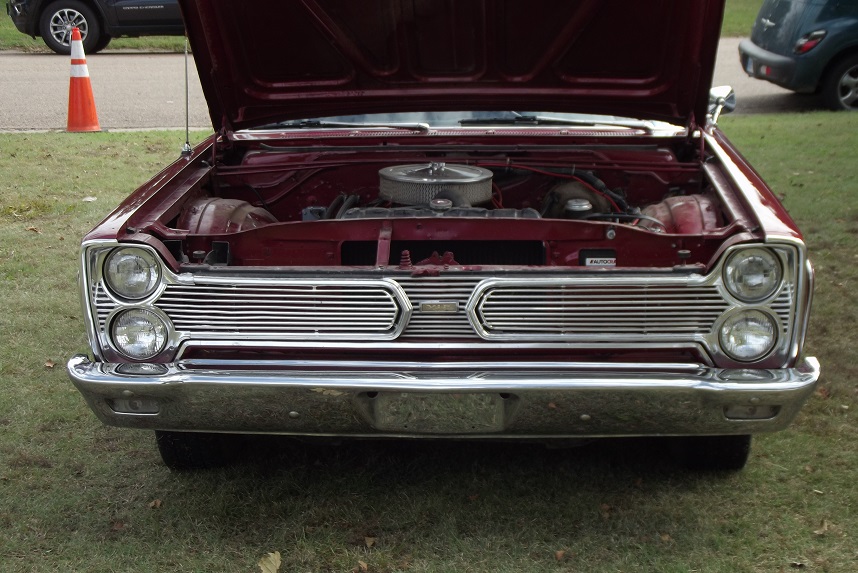 The last grill is a 57 Ford Convertible, belonging to Brock McPherson of Great Bend, Kansas. It was voted Best of Show.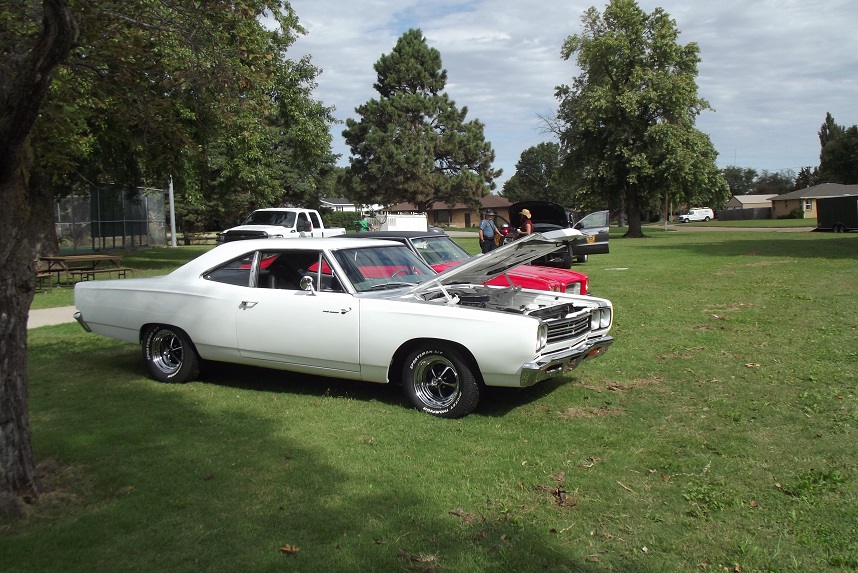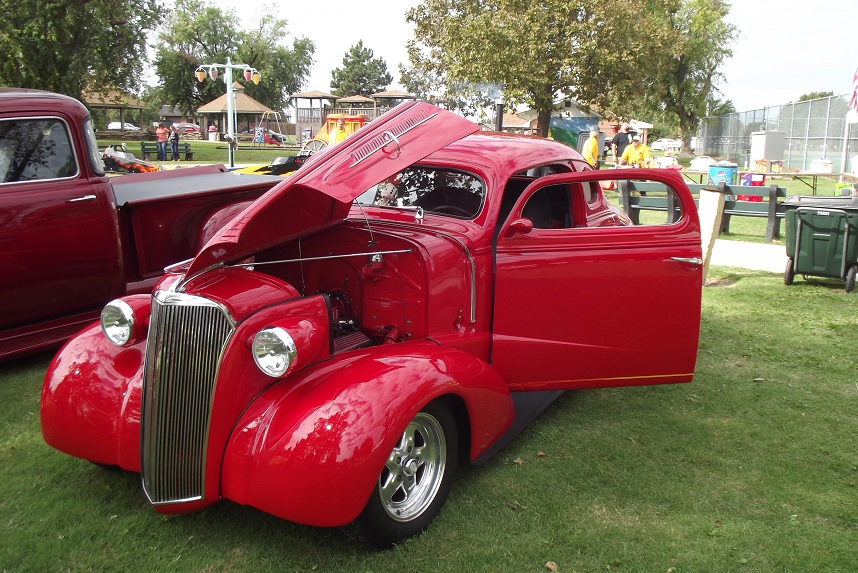 I told you Sheila, Mark and Jake were there. The Road Runner was a big trophy getter for the weekend, Best Mopar Hutchinson and Best Mopar and Top Ten in Larned.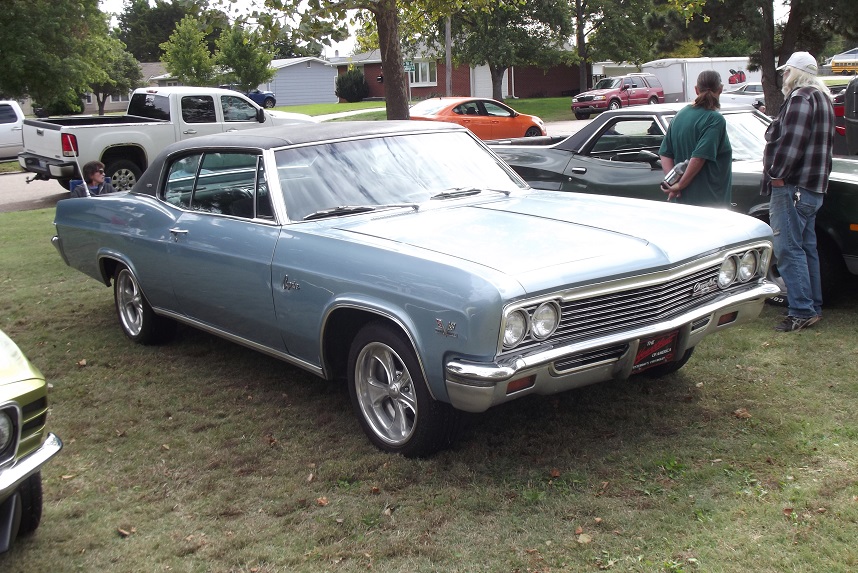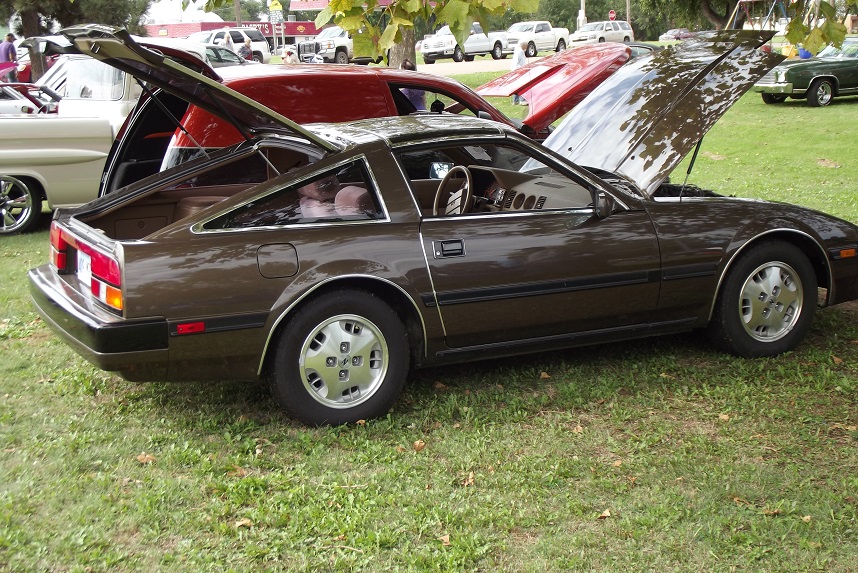 Present was a nice example of a 66 Chevy and a Datsun Z car.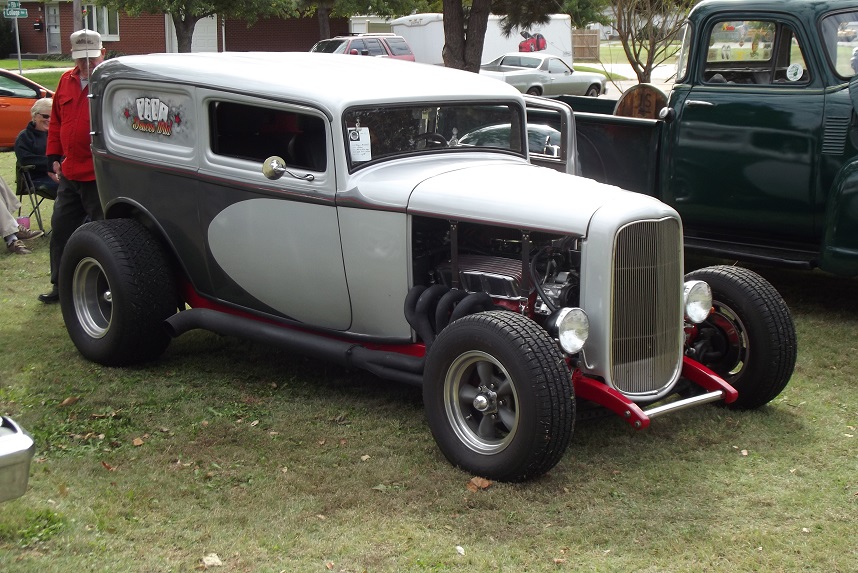 This good looking Sedan was home built and is well done.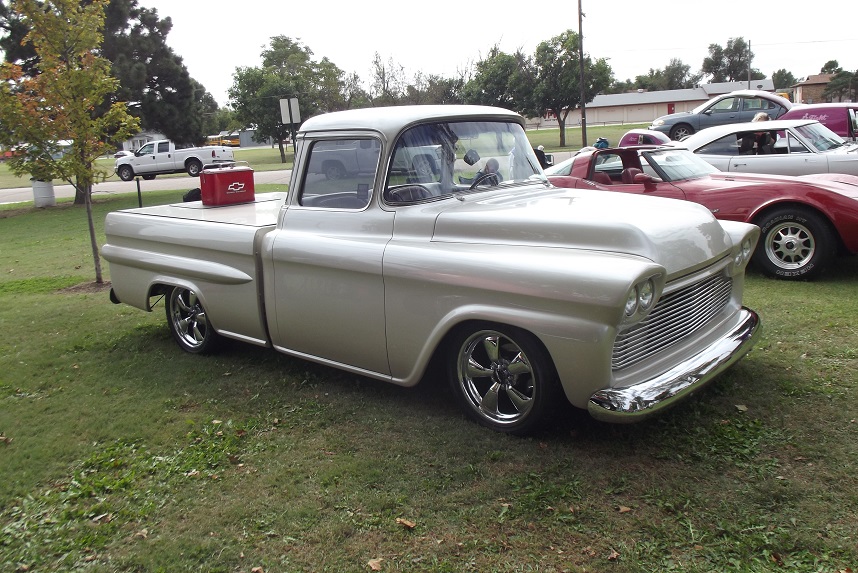 This 58 Chevy Custom Pickup is last but not least. I have seen it several times this year and it is nice. It is DRIVEN and owned by Shelby and Jim Doty, of Hays, Kansas.
The Vonleonrods and I took the Larned Club up on their invite to see their building. The club was left the money to purchase a building to contain a museum, meeting room, kitchen and club house. They have progressed and it will be the site of the show next summer. They want information and pictures from western Kansas car clubs to display. The Lake Scott Car Club intends to contribute.
THE NEXT POST WILL BE PICTURES FROM THE HAYSVILLE KANSAS FESTIVAL. THE ABOVE 58 PICKUP WAS DRIVEN THERE FOR THE HAYSVILLE SHOW ON OCTOBER 18, 2019 SO YOU WILL SEE IT AGAIN.
Comments
Topics
---
Archives
---
Favorite Links
---
---