Old Men with too much time and beer on our hands!
JACQUE J. SNOW
Jul 19, 2020
One of the first persons I met in Scott City, Kansas in the car show business. She and Kenny cooked beans at an early show held at Lake Scott State Park.
She was a good friend and will always be remembered. That is JACQUE J. SNOW. Jacque passed away at home July 2, 2020 after a lengthy illness.
Jacque's funeral was held at the First Christiam Churh in Scott City, Kansas on July 7, 2020. I am not good at attending funerals, but I hung around outside and got a few pictures.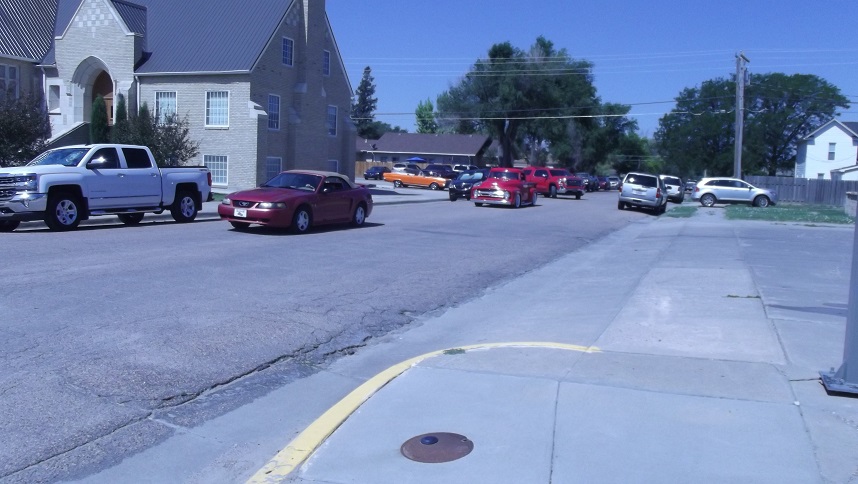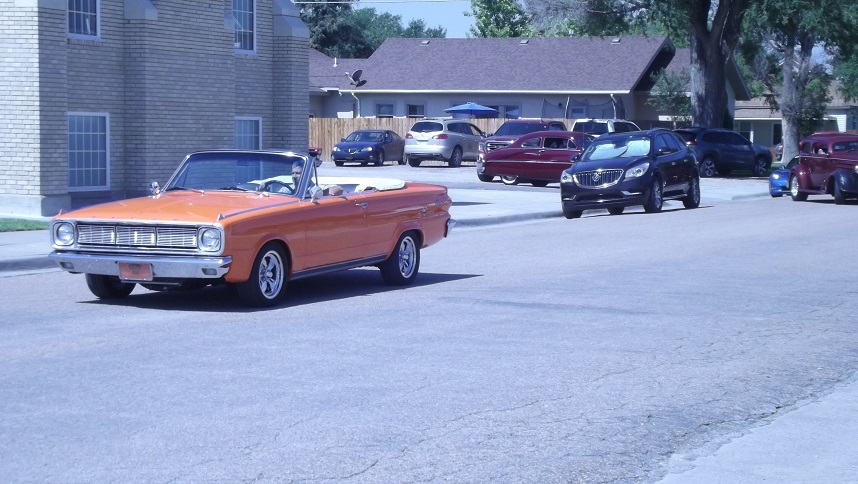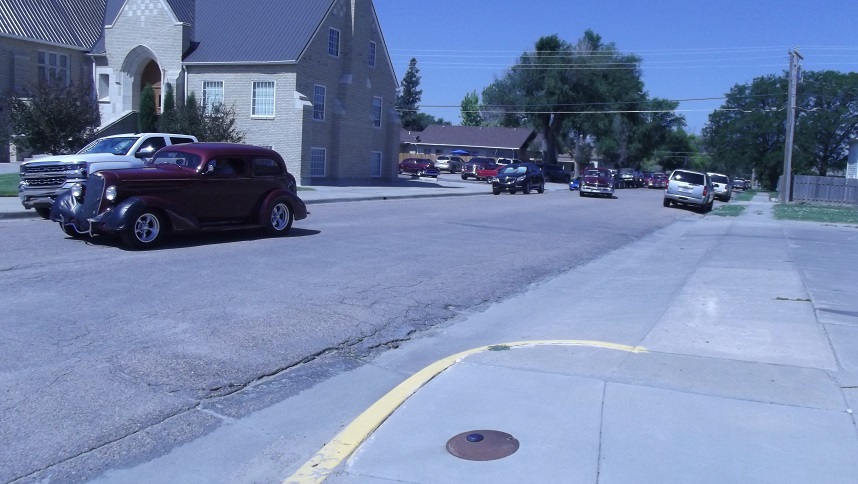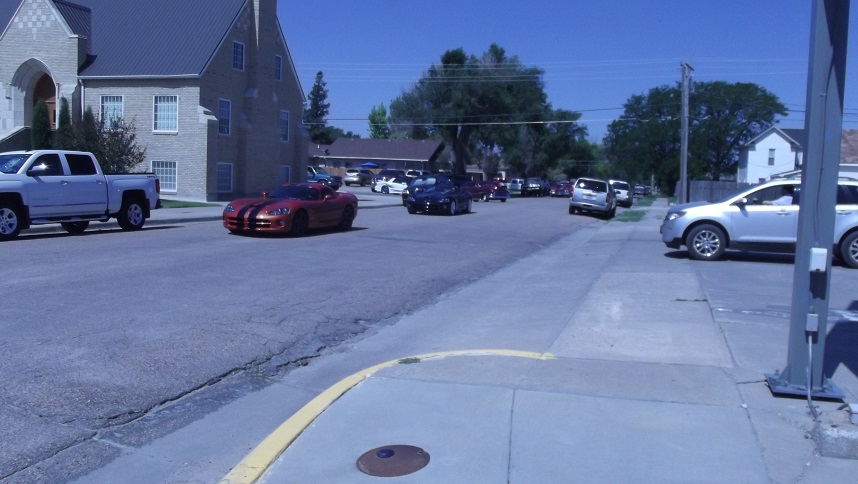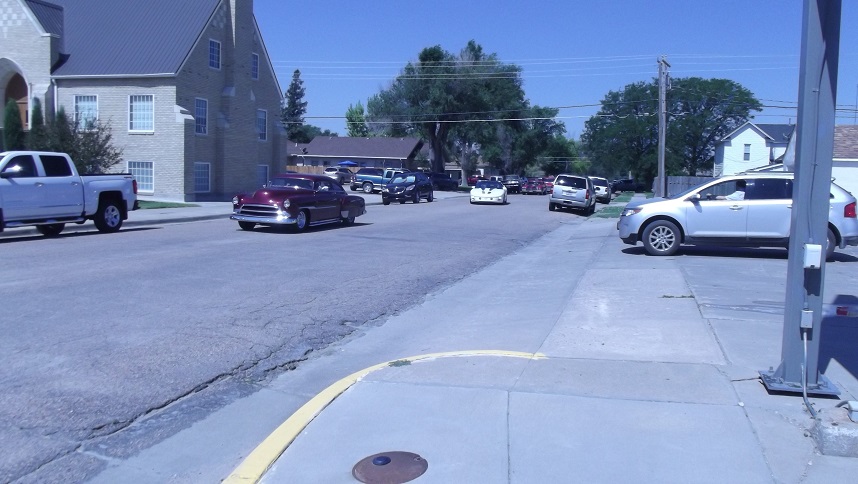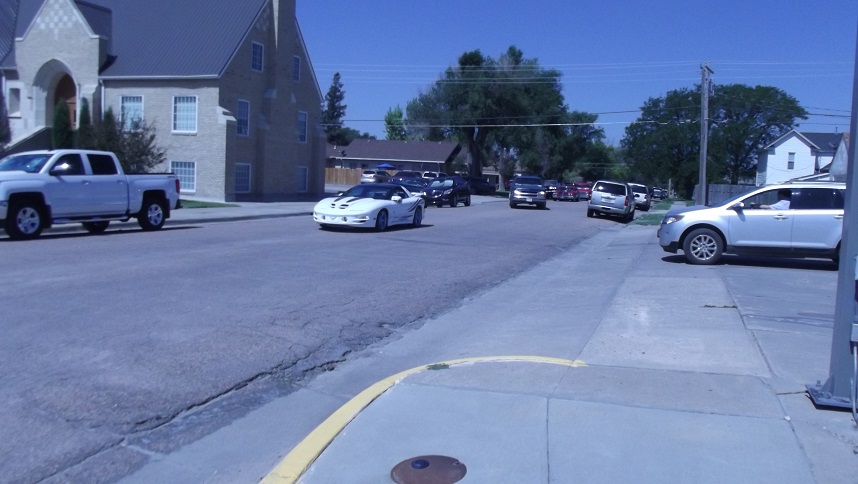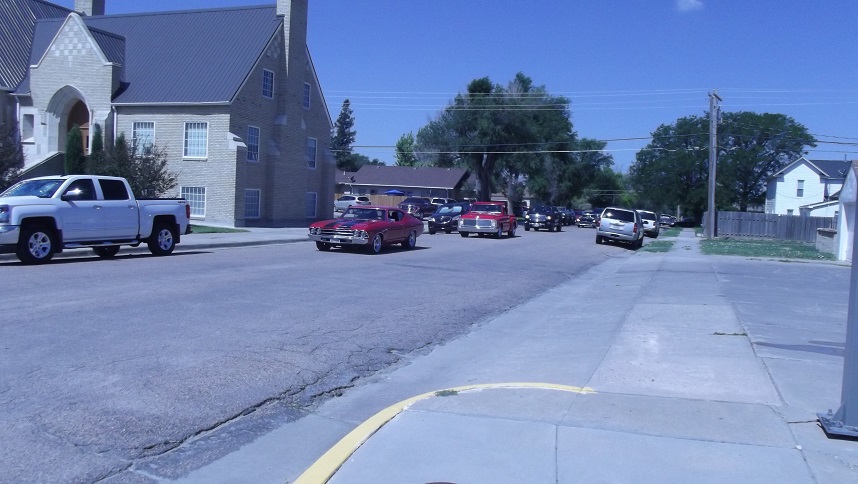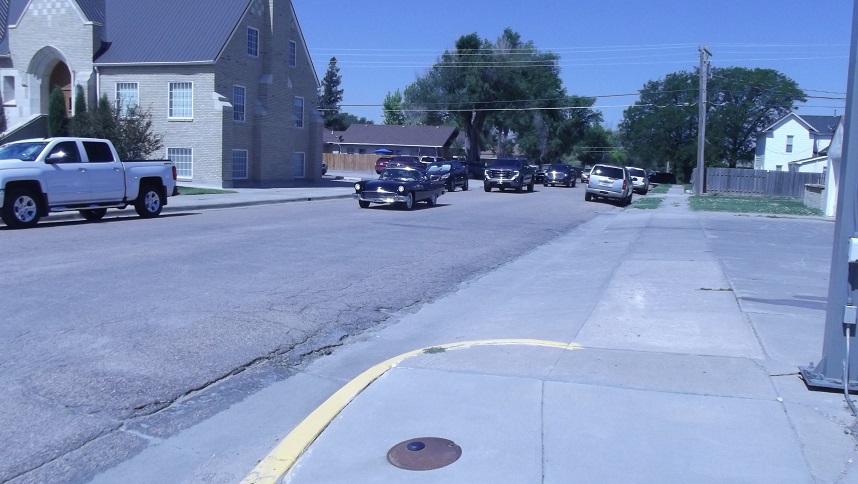 As you see several of Jacque's friends showed up to say good bye with their cars: You will see Joe and his Mustang, Rex and his Ford pickup, Phil and his Dart, Charles and Lois in their Chevy, Mark in his Comet, Farot in his Viper, Jerome and his Viper, Don and his Fleetline, Gary and his Firebird, Rick and Beth in their Chevelle (from Colorado), Jay and Amy in their Chevy Pickup (from Colorado), Mark and Sheila in their ThunderBird.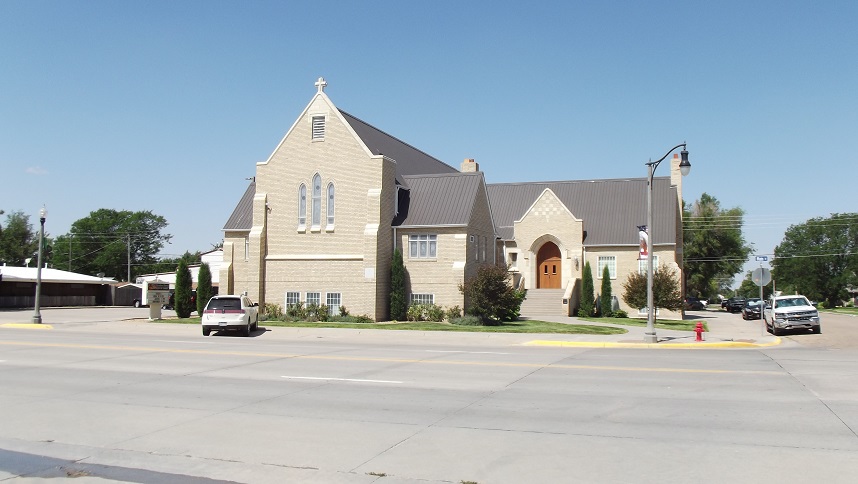 I have scoured my treasure trove of pix and did find a few pictures from happier times.

Interesting picture at the least. You see Jacque standing in the Crazy R Restaurant in Goodland, Ks. Ricky Morgan and Bonnie Morgan, the back of Kenny Snow's head, Jack Arnold, Charles Modlin. Jacque liked Restaurants. Below you barely see her at El Dos in Scott City sitting next to Kenny, her husband of nearly 60 years.

Jacque and Kenny at home in their 59 Ford Retractable where I remeber them most. The Pix below was taken at the parade for Bonnie Morgan's show in Eads, Colorado.

That car was in the Scott County Fair Parade this year, Kenny driving with a bunch of grandkids. I bet Jacque thought that was great.
I still remeber the day Jacque went to sleep in my birthday cake in the Scott City Park after we finished up the show that year. I bet there is a picture and it would be fun to see that again. So if you got it cough it up.
Thanks for the good times Jacque J. Snow. I say that for all of us.
Comments
Topics
---
Archives
---
Favorite Links
---
---