ELLIS, KANSAS 2018
Jun 14, 2018
On June 2, 2018, I decided to give Ellis, Kansas a shot. It was worth the drive. We were about 2 blocks from the Walter P. Chrysler Boyhood Home & Museum. The show attracted approximately 50 cars including 6 from Lake Scott Car Club. It was sad that I be the only HORSES ASS. ☺♫►♣ Take a look!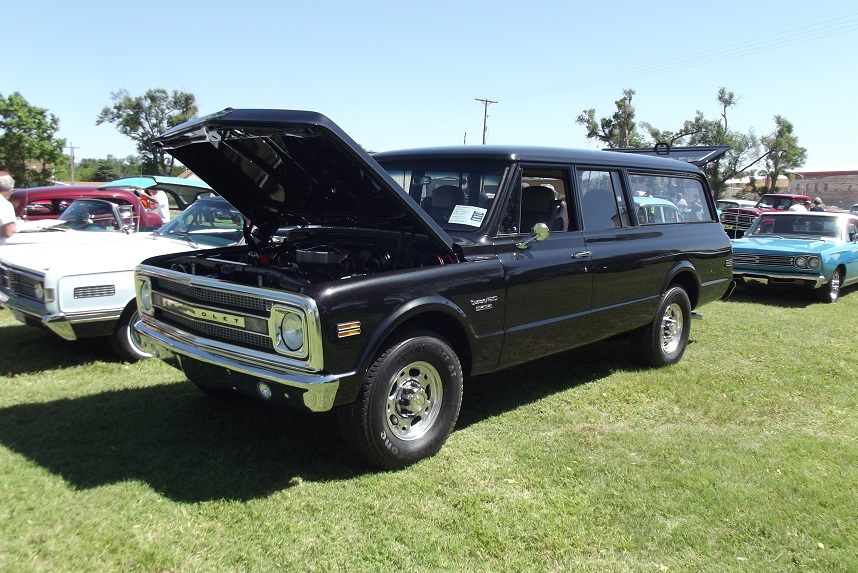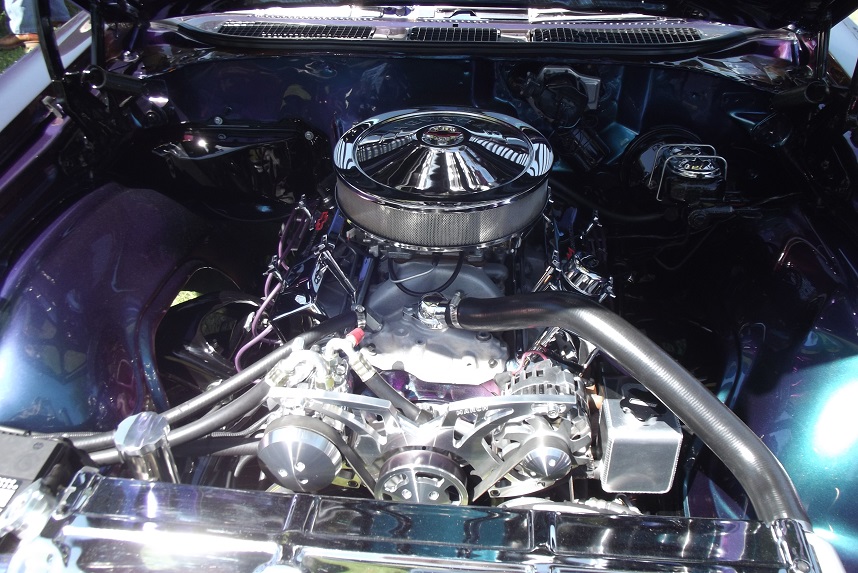 Above, something not seen at the usual show. A good looking Suburban.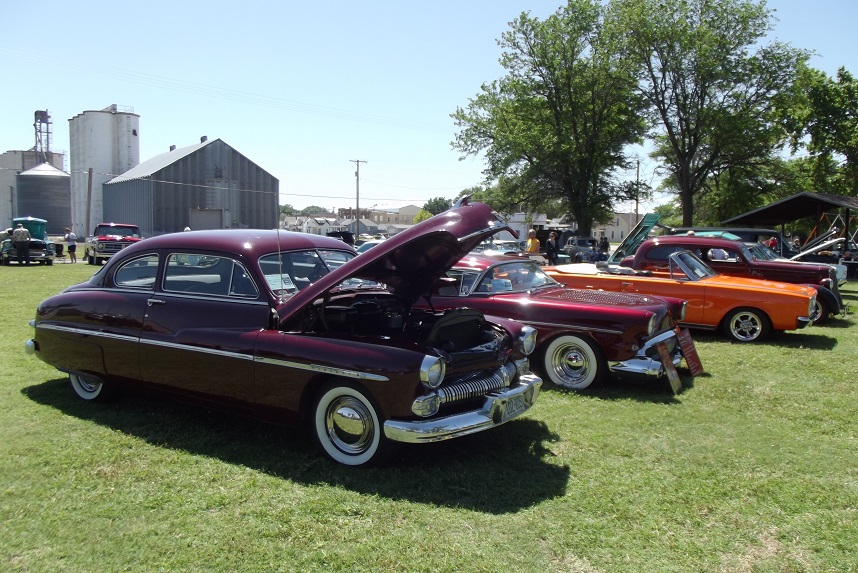 I told you there were 6 cars from Scott City. Also, you should know that Scott City got 5 trophies. Just guess who missed out. Poor me.
Next, you will see a taste of BIG CREEK RESTORATIONS work which is owned and operated by Mike Keller, there in little ol' Ellis, Kansas. If you watching this post being put together I am taking a break so you will have to wait but In the meantime take a look at BIG CREEK'S website. bigcreekrestoration.com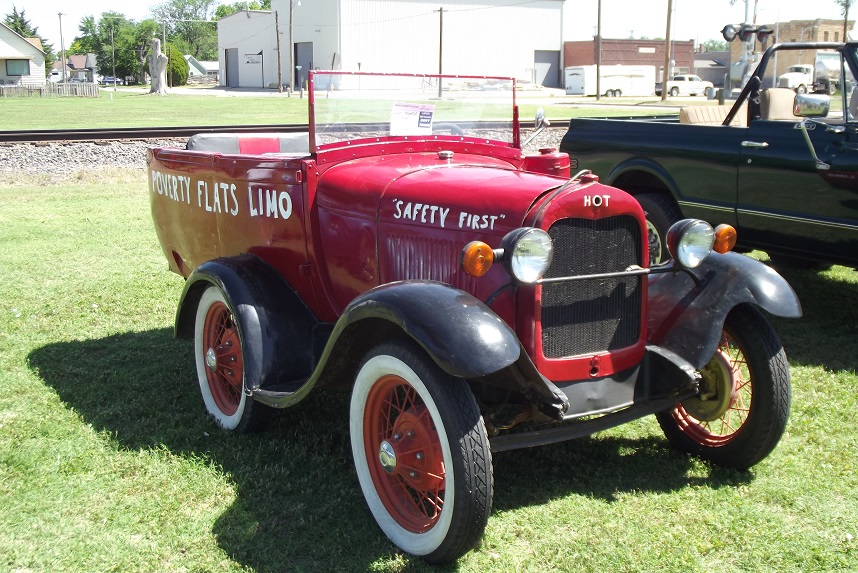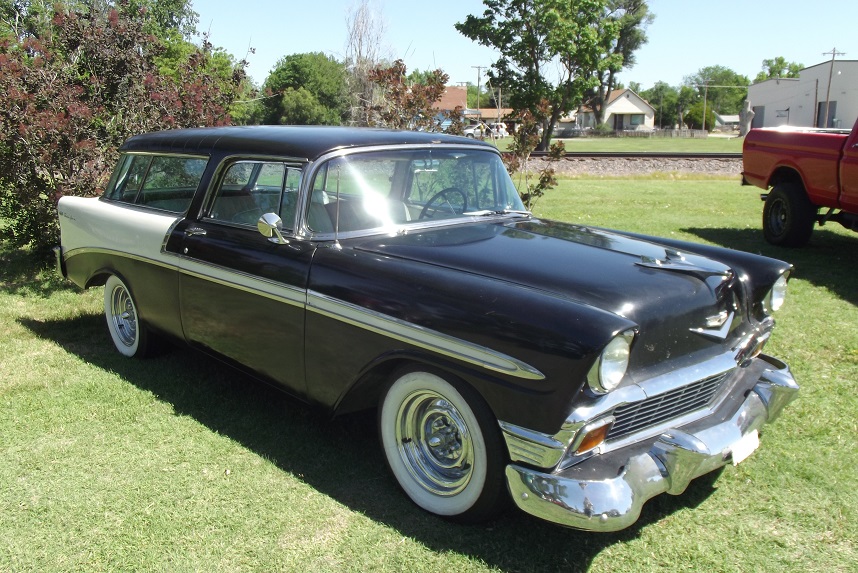 Those are a couple of fun ones.
Lets get serious with a Firebird Big Creek built in the recent past. Excellent, the car not my pix.
Present in Ellis was a Big Creek built car that is in my flavor area, take a look: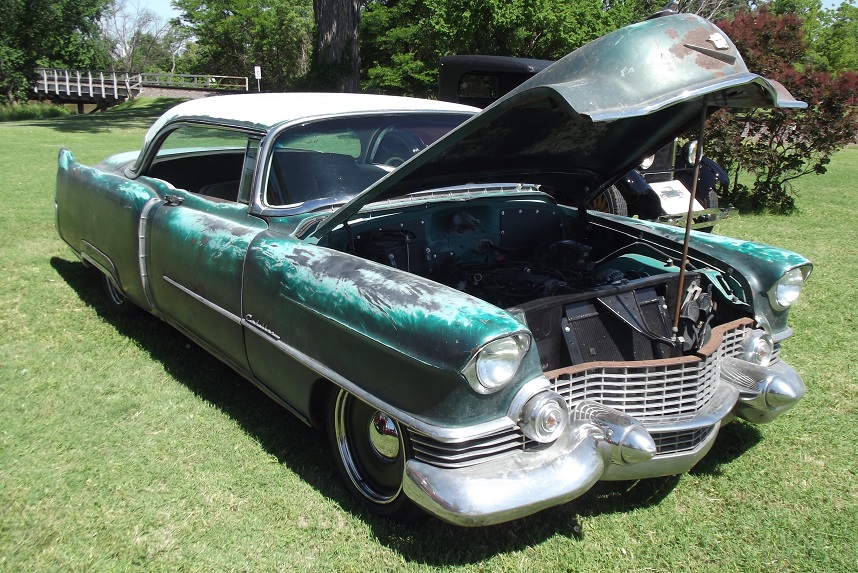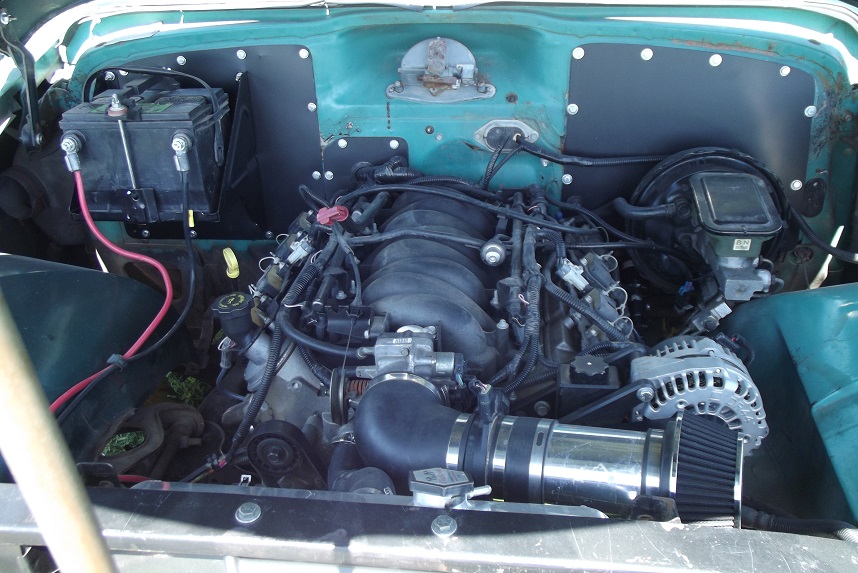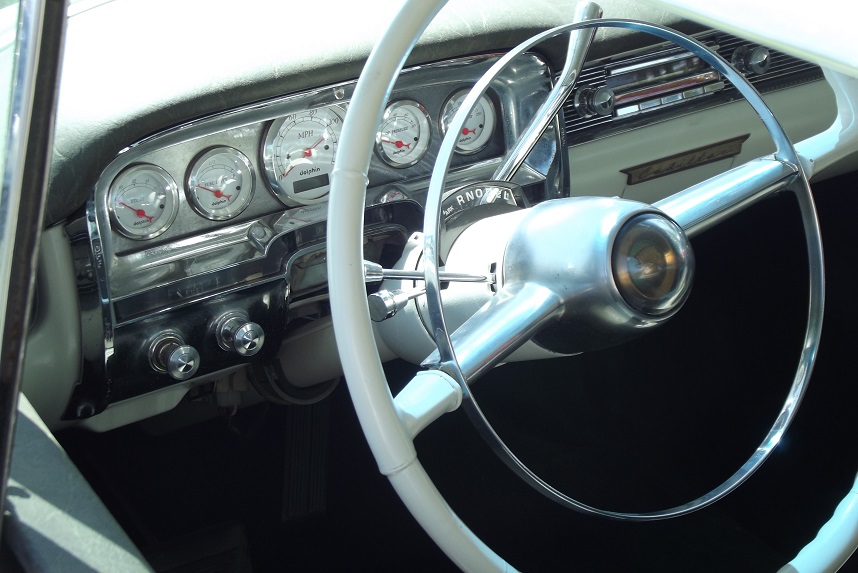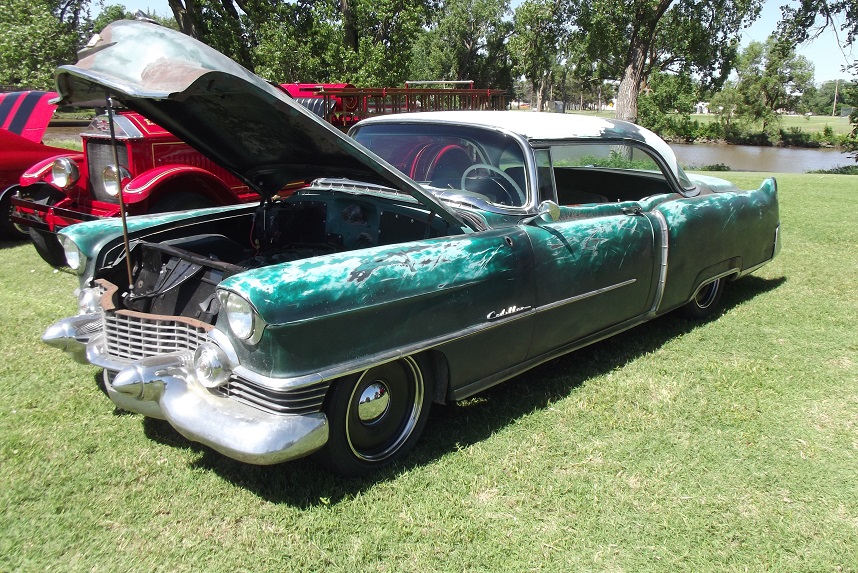 Go to bighcreekrestoration.com to see pix of: John Fairleigh's 1971 GTX 2015 Goodguys Mighty Muscle & Muscled Car of the Year Finalist; several Street Rodder Top 100 Winners, and my favorite a 1940 Chevy Coupe America's Mosrt Beutiful Street Rod in 2012.

Now, those pix shows there was something for everyone. In the pile is Gary Reppart's fresh Firebird, Gary and Mary Jo's Plymouth Coupe that I have not seen for ages and Pete Jensen's Orange and White Pickup. One more before I go away.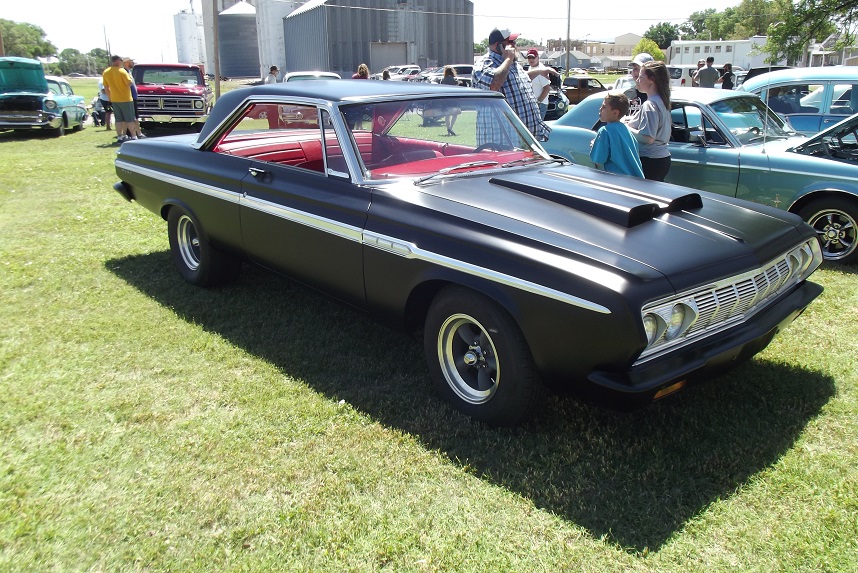 Should be some Horses Asses at Dighton, Kansas on June 15, 16, 2018. Come see us.