Dighton, Kansas 2018
Jun 17, 2018
Lake Scott Car Club left Scott City for the short drive to Dighton, Kansas on June 16, 2018 and arrived with 10 cars. It was a windy day in Kansas and there was a competing show that kept the total number down to 32 or 33 cars for their 19th annual show. One thing I noted was there were no bad cars. YOU CAN MAKE THAT DECISION.
Looky here Tom Reed brought his 1967 Dodge Charger. He is getting it closer to the finish line but not there yet. As Johnny Cash said there was a "Burning Ring of Horse Shit". Is that right?"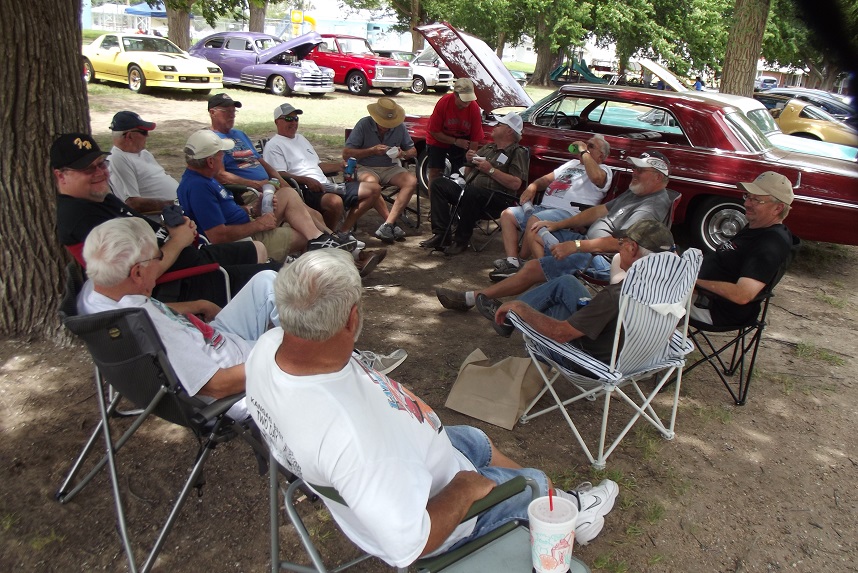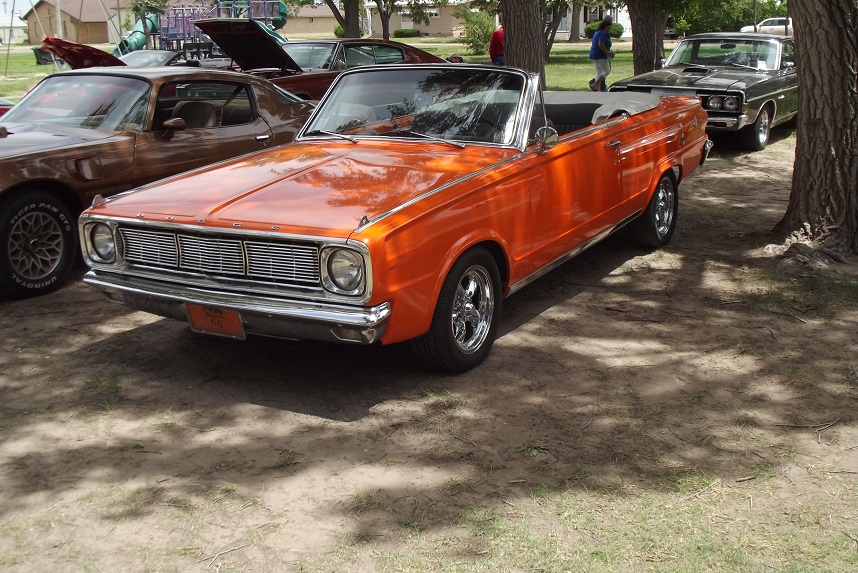 There was Phil Gibbs Glow in the Dark Dodge Dart. He tells me he now has a 1952 Plymouhr but I ain't never seen it.
A 52 Plymouth would look a little like Eikenberry's Chevy but not as good.
I was distracted by or attracted to these two fine your fillies leaning on Vonleonrod's 70 Camero. Hell if the car weren't yellow I might not have noticed it.
All and all a good day with a tour of the Lane County Famous Vonleonrod Collection, cold beer, nice cars, and many good people. Do not know where I am going next.