There is a man living in Broken Arrow, Oklahoma who says Chuck Gill as his son. His name is Fred Gill. Okay, you are already saying what does this have to do with car stuff? The answer is Fred, Dee and Chuck got together in May, 2019 and they took a ride on Route 66 in the Tulsa area.
Fred Gill is 94 years of age. For those of you challaged mathmatically that means he was born in 1925, I am sure you all remember that year.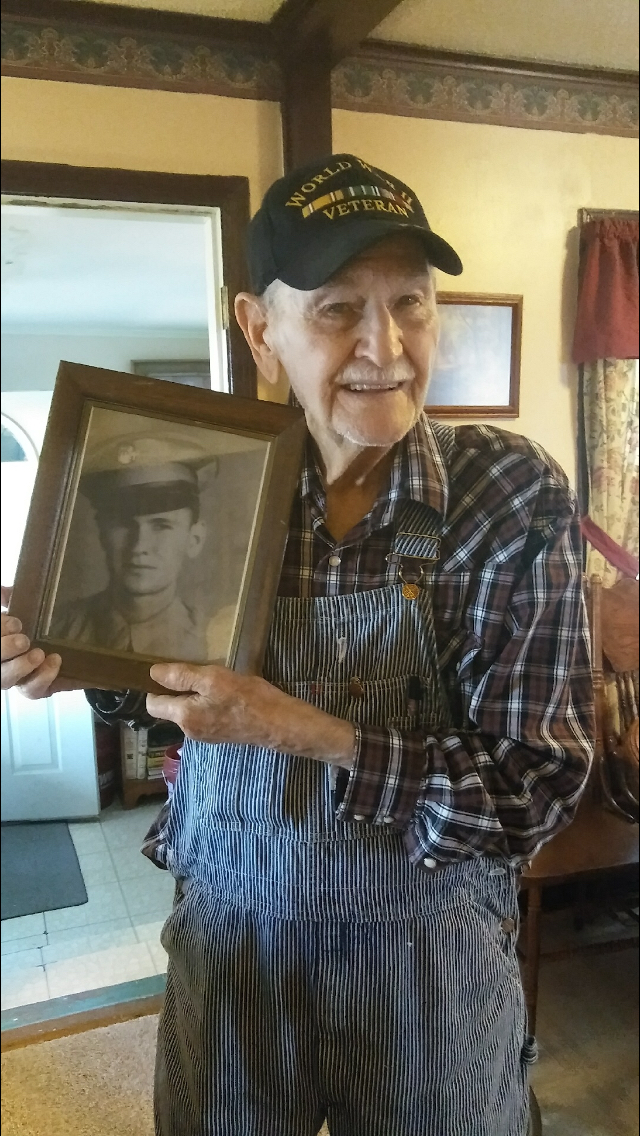 Above you see a picture of Fred Gill holding a picture of Fred Gill. The picture was taken of him in the uniform he wore while serving in the Phillipines in during WORLD WAR II.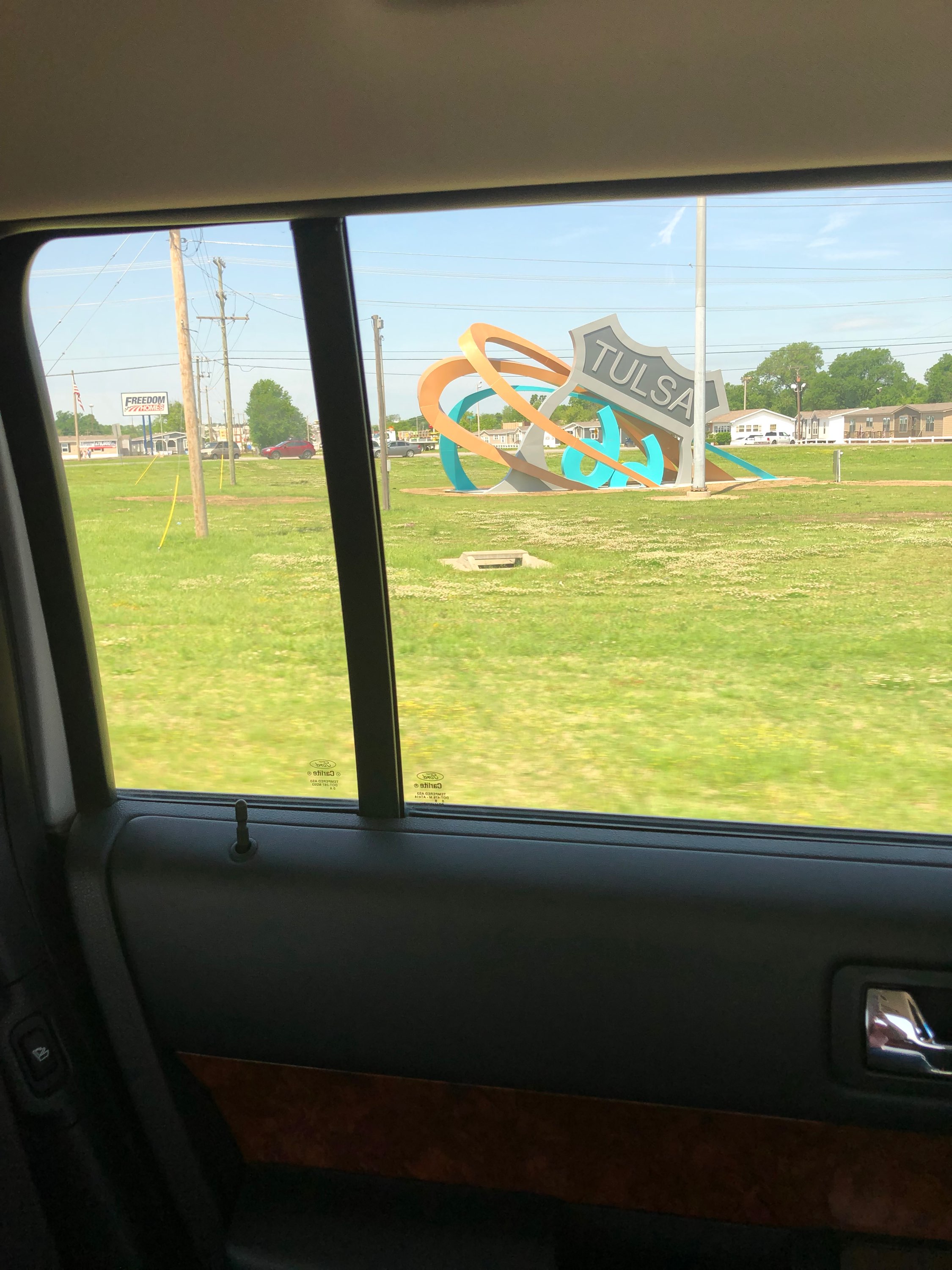 Tulsa honors Route 66 with the above sign.
I have heard about the Route 66 Blue Whale but I have never been there. Have you?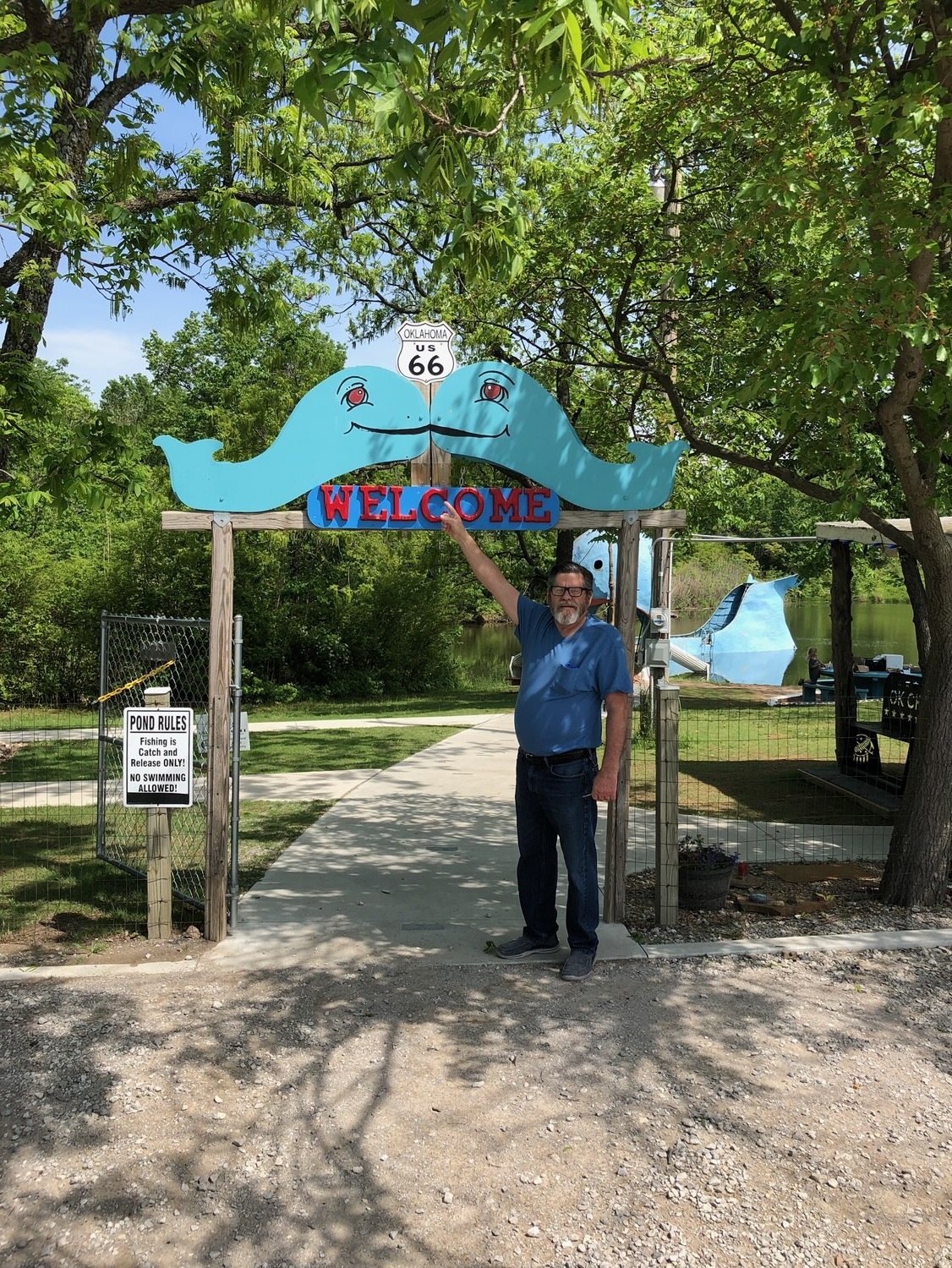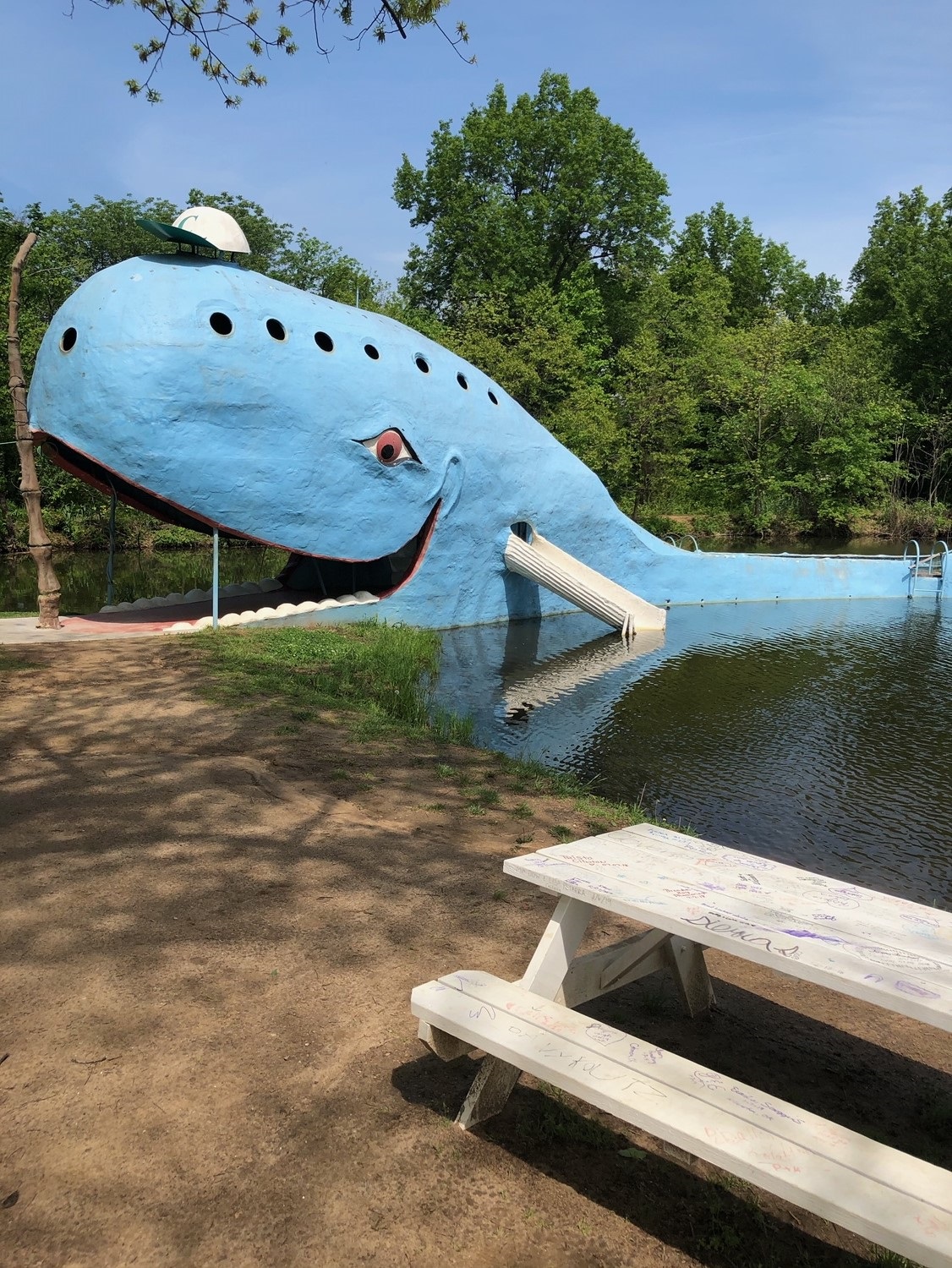 The Tulsa Area is famous for oil. WHO KNEW THAT?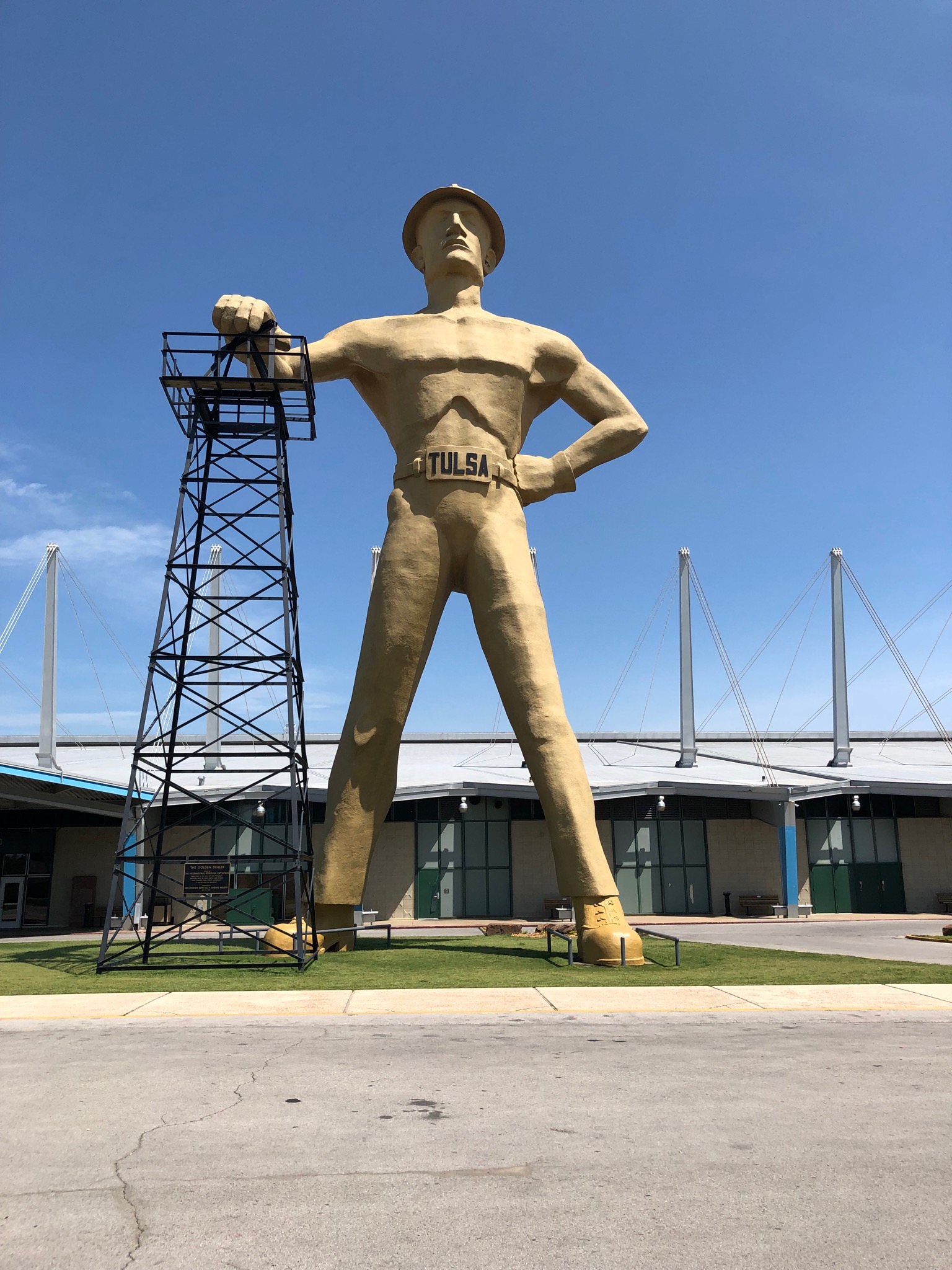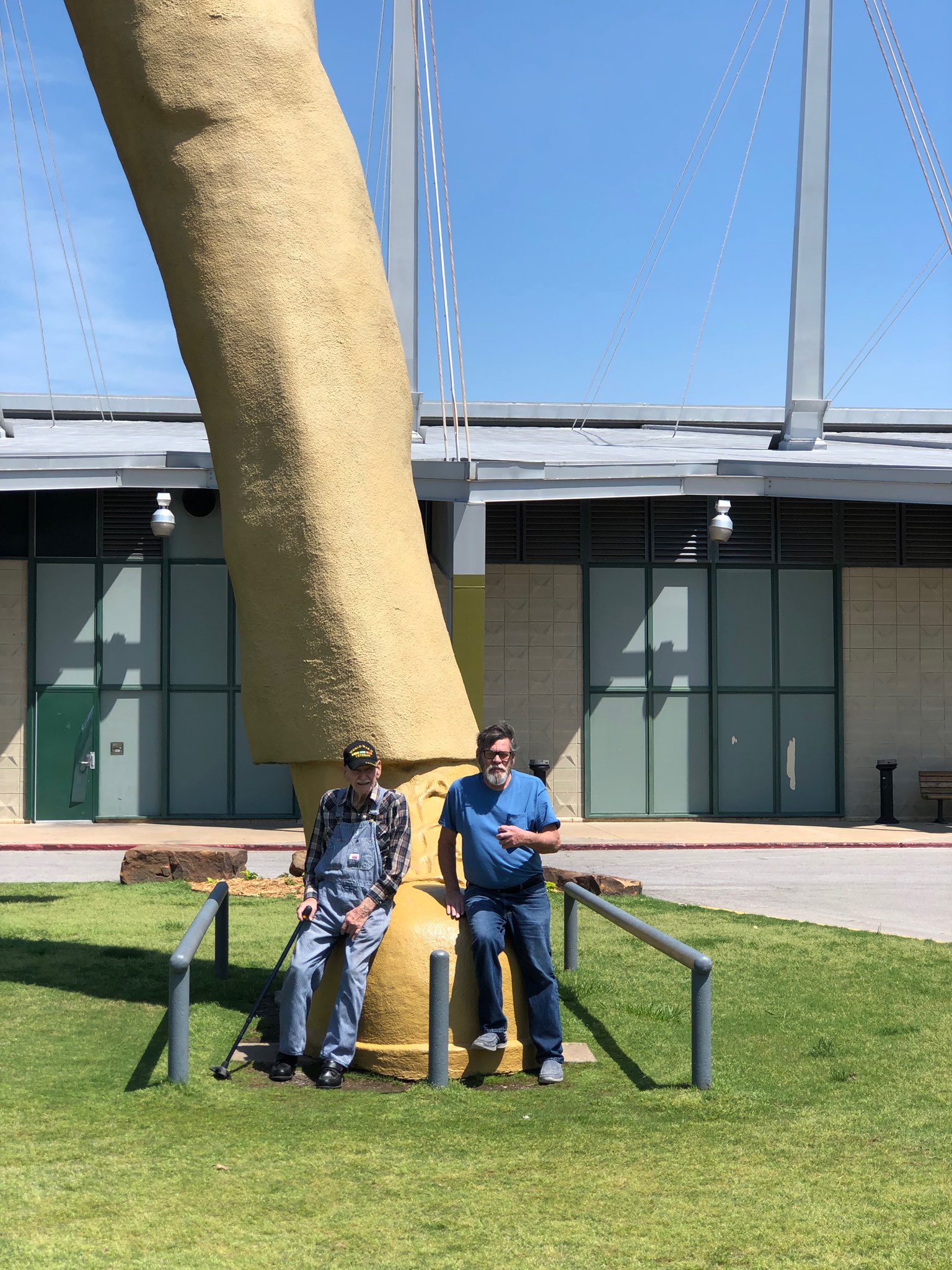 They call him THE GOLDEN DRILLER. He was erected in 1971 for the Petroleum Exposition held in Tulsa. I know my followers, keep your minds out of the gutter.

Above you see what being a WWII Vet got Fred at The Tulsa Texas Roadhouse. "Hot Choclate" sunggled right up to Fred when she learned he was single.