Old Men with too much time and beer on our hands!
CARS FOR CHARITIES SHOW
Jan 21, 2020
Used to be Starbird, Used to be Devlin, still in Wichita every year around the 3rd weekend of January, now CARS FOR CHARITIES SHOW. I went and collected a few pix for the Horses Asses.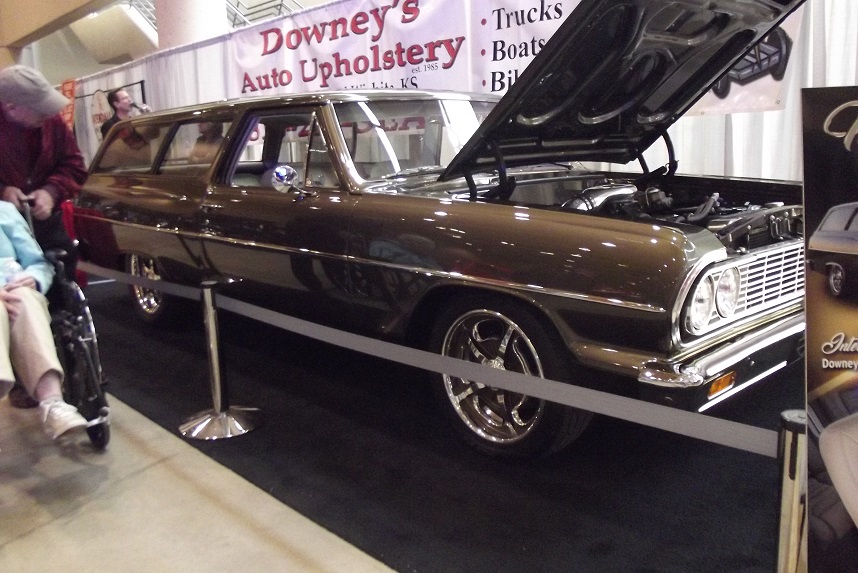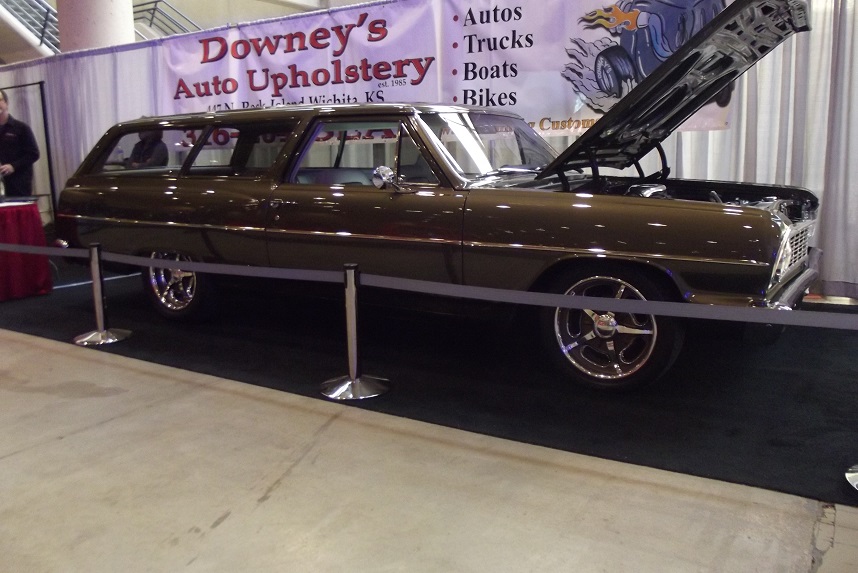 Lets start out with a delimma. Is this real? A 1964 two door Chevy Wagon??????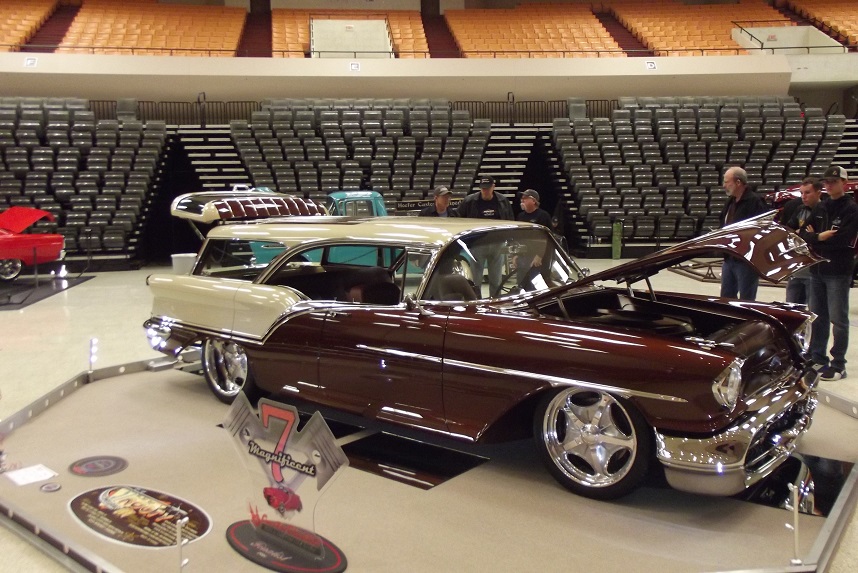 How about a 2 door hardtop wagon, Olds 57 (I think?). Is that real? Either way one of my favorites.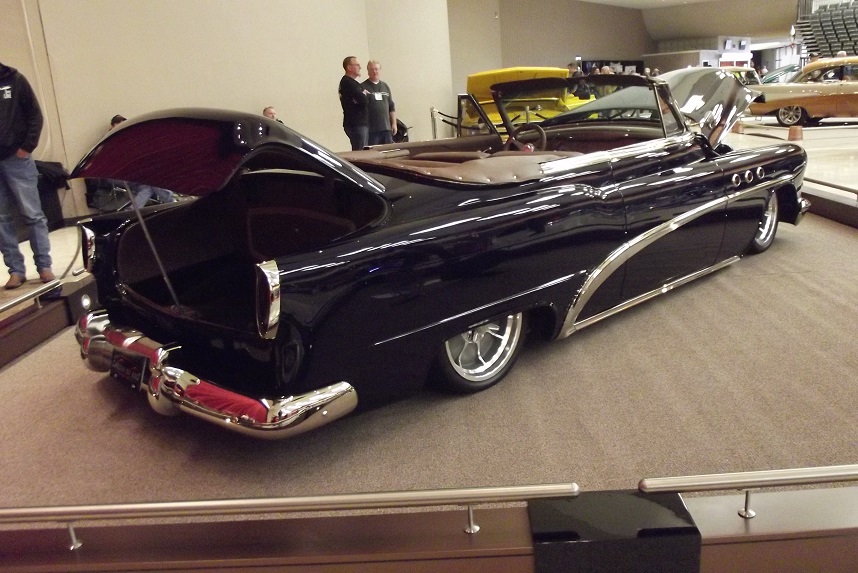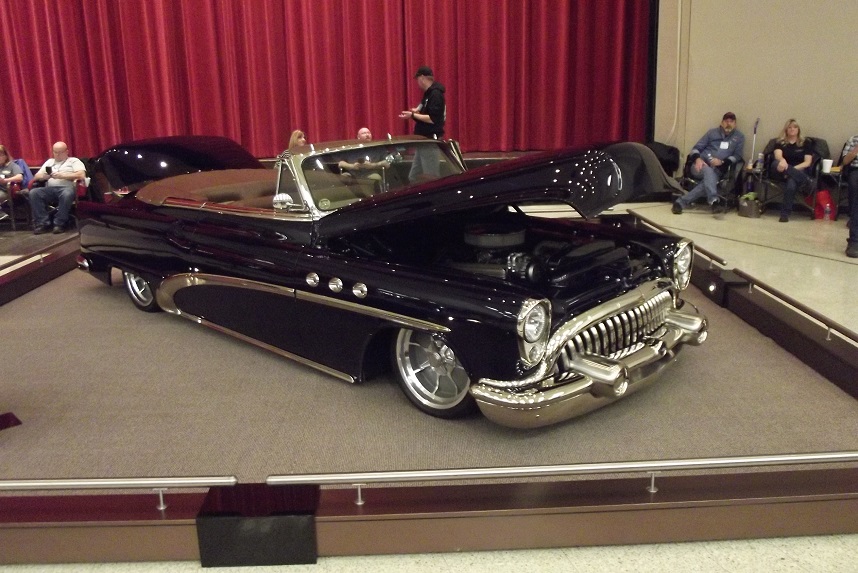 Can you beat this 50 buick Convertible?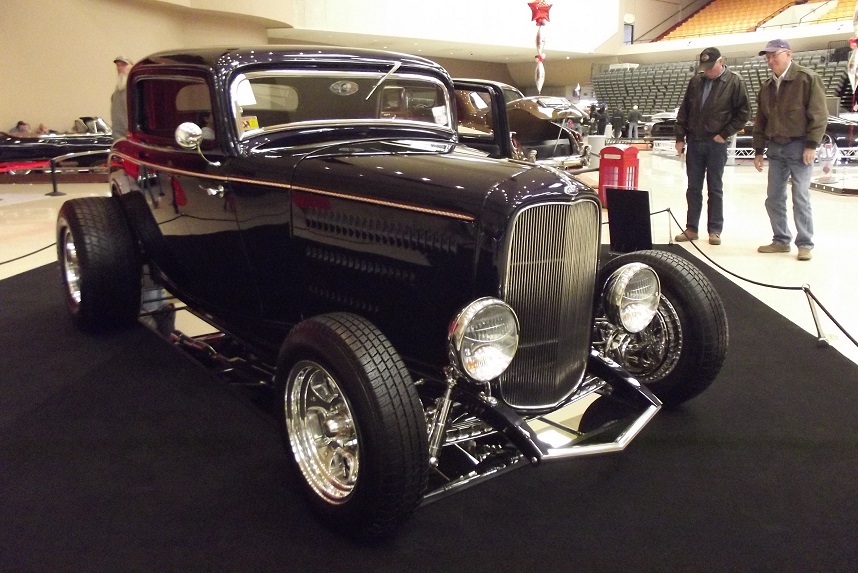 A 32 with Eikenberry and Brittan looking on, which of the three is older?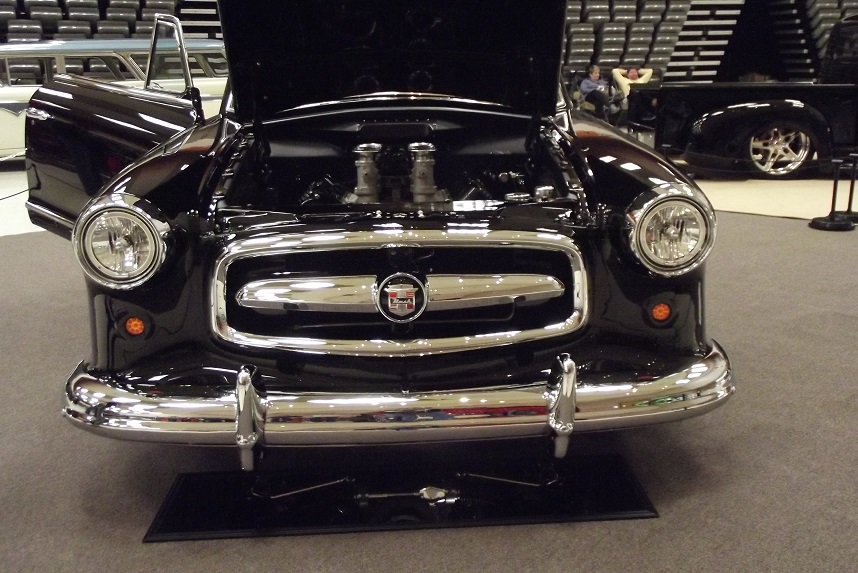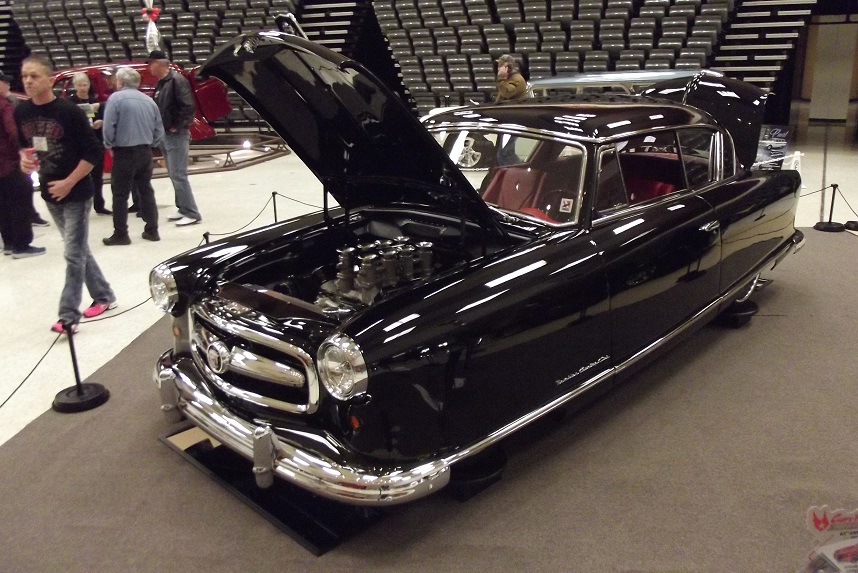 This may be the "Little Nash Rambler" from the Song. Where is the "Hot Rod Lincoln"?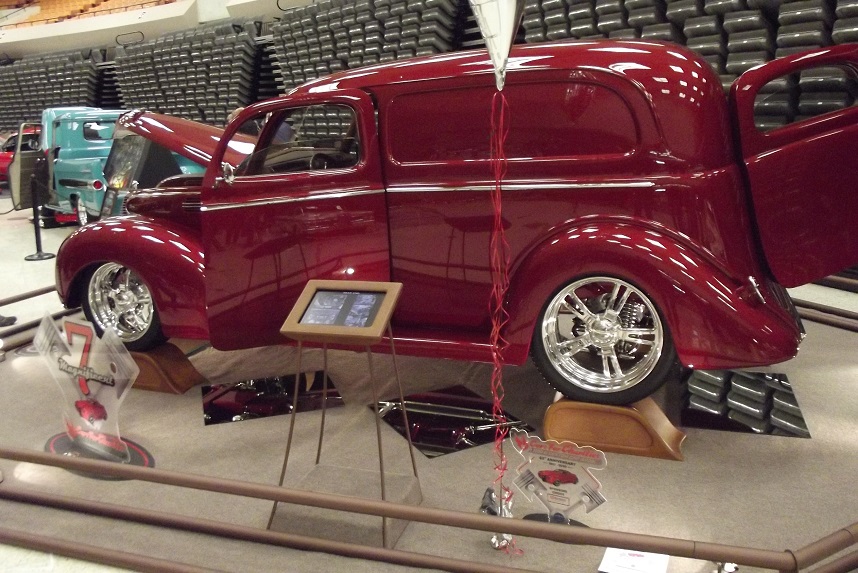 I guessing 36 Ford, I know it is a Panel and voted a Magnificent 7.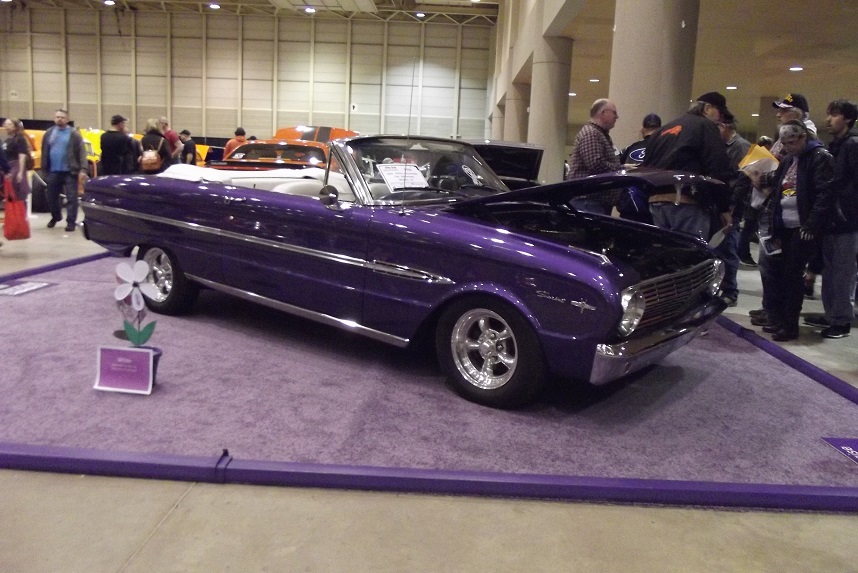 I think that FALCON is Purple.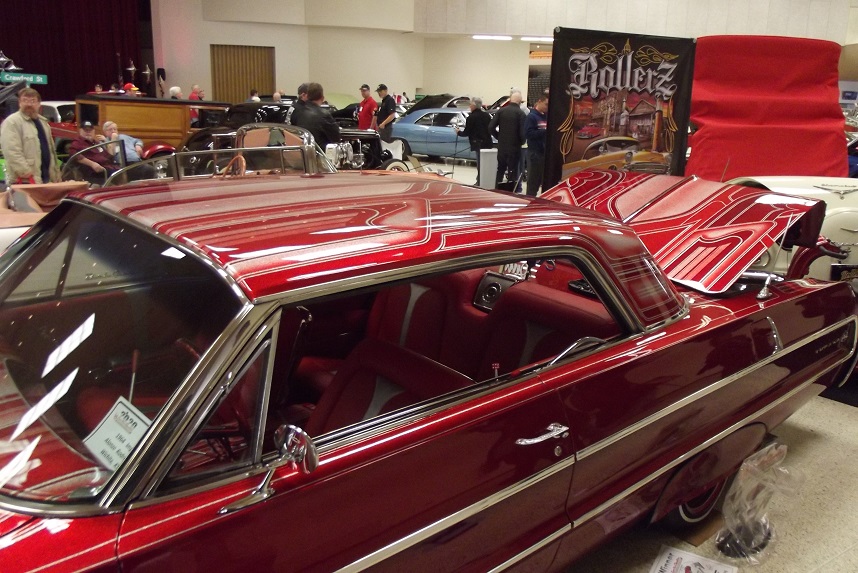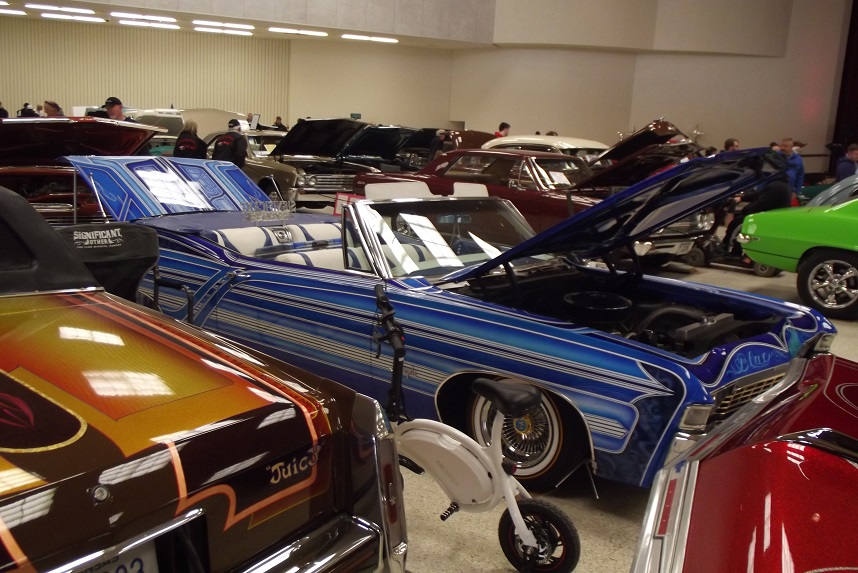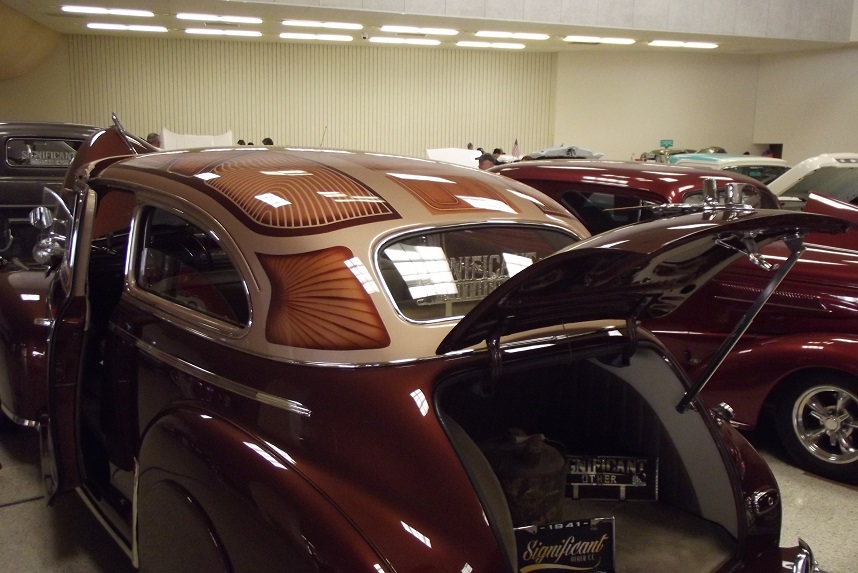 Is there a Horses Ass that can paint like this?????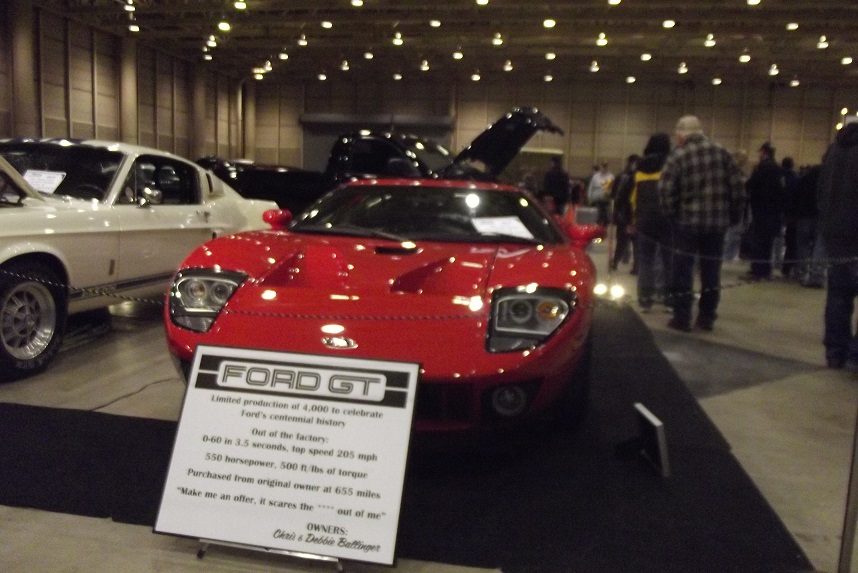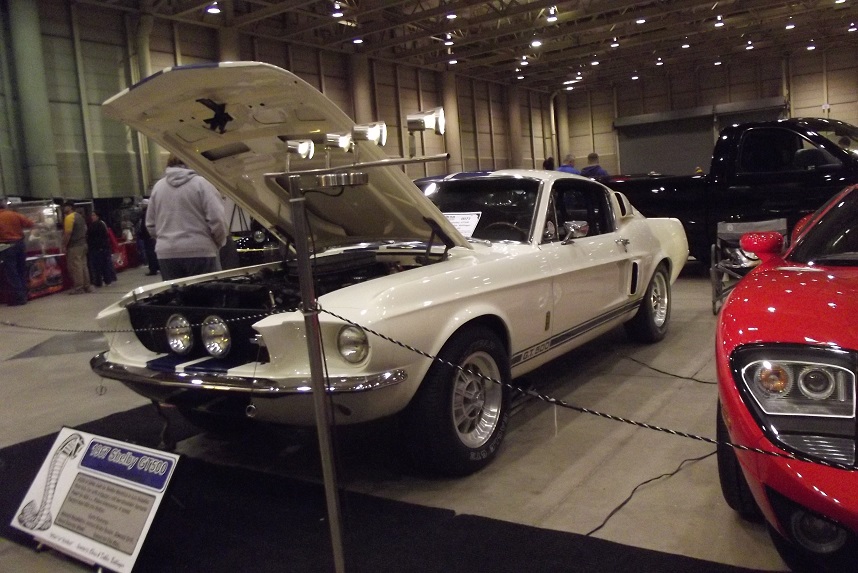 Those are some fast Fords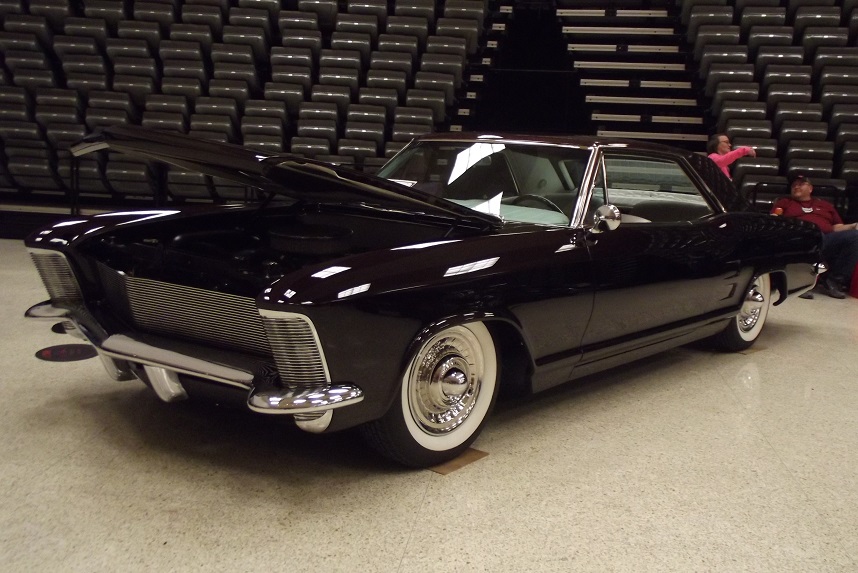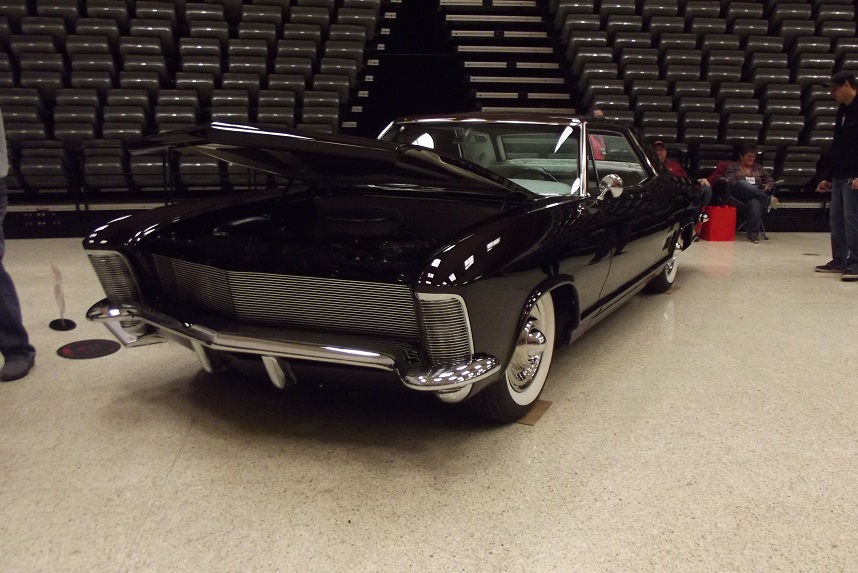 This is as straight as I have ever seen. I would like someone to buy my a Riveria.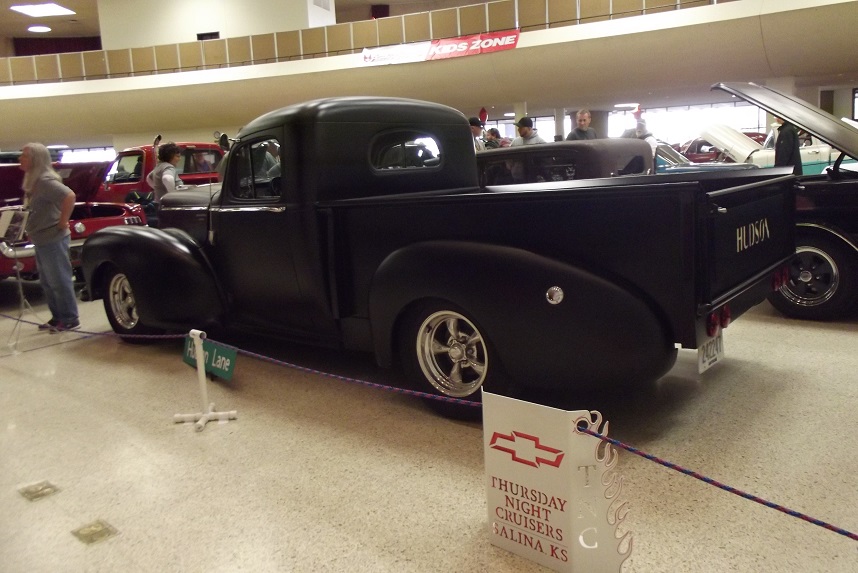 If this guy has not been recognized or crowned a Horses Ass, we should do that. Mick Franklin of Salina with his Husdon Pickup. Ask him about his motor. Ain't gonna believe it but you will wonder WHY!
This 1957 Chevy was built by Ron Tittle from Russell. I mean he built it all, interior and exterior, over many years. Understandably it was honored as a Magnificent 7.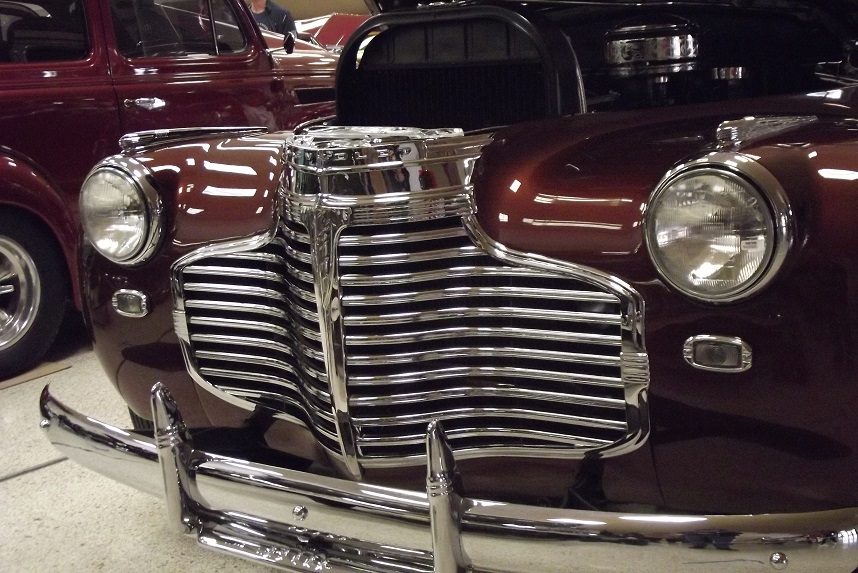 This is one good looking grill. 41 Chevy.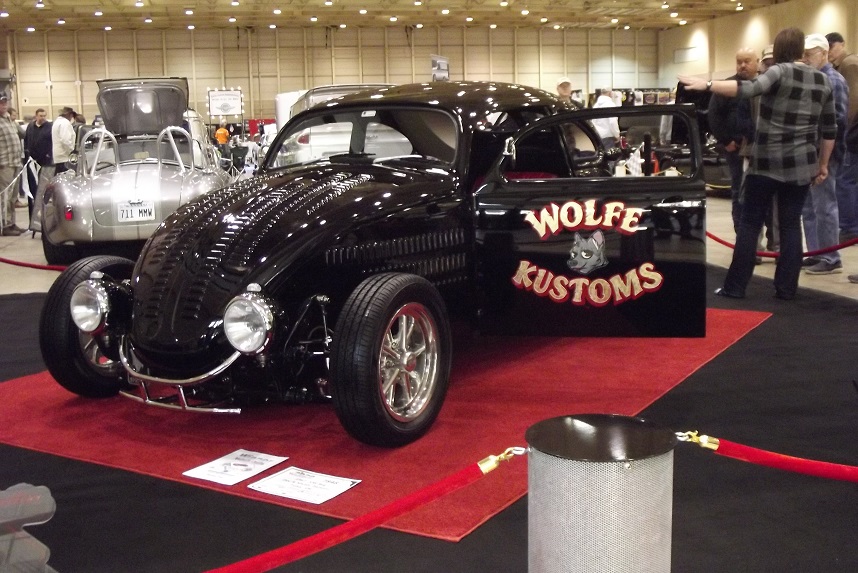 Customs of the Chevrolet and Volkswagon variety!
I looked for a 37 Coupe, there were none but there was a nice sedan was present.
Rumor has it this Buick has givenEleanor Roosevelt and Nancy Regan a ride. HIGH FALOOTEN?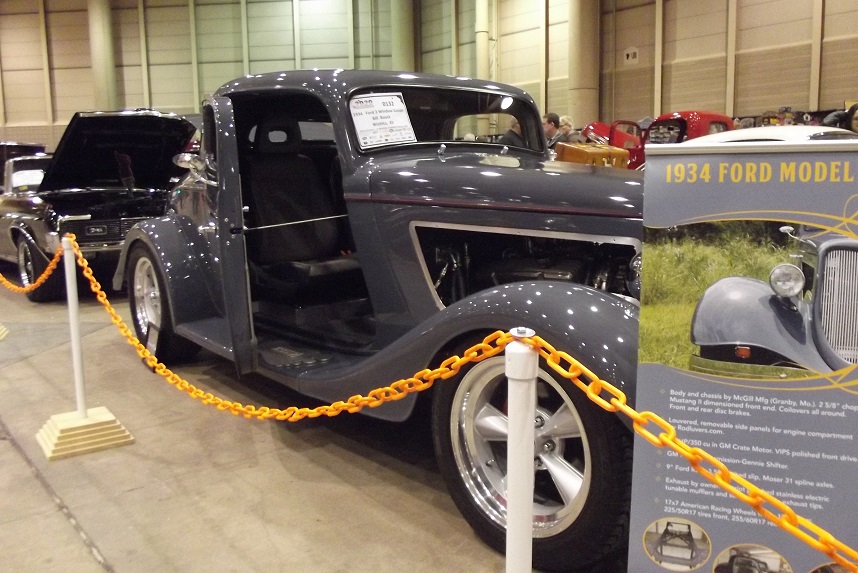 A nice 1934 Ford that I could not get a good Picture of because of the informative sign.

It is not often that you see a real 64 425 Hemi 4 speed Cornet. Am I right Mark??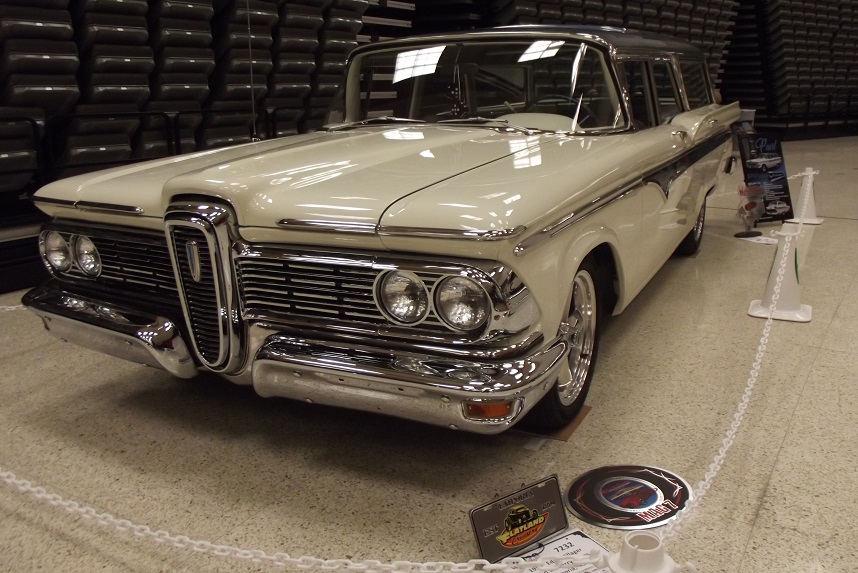 This is the second Edsel wagon I have seen in the last year. Are they still building them?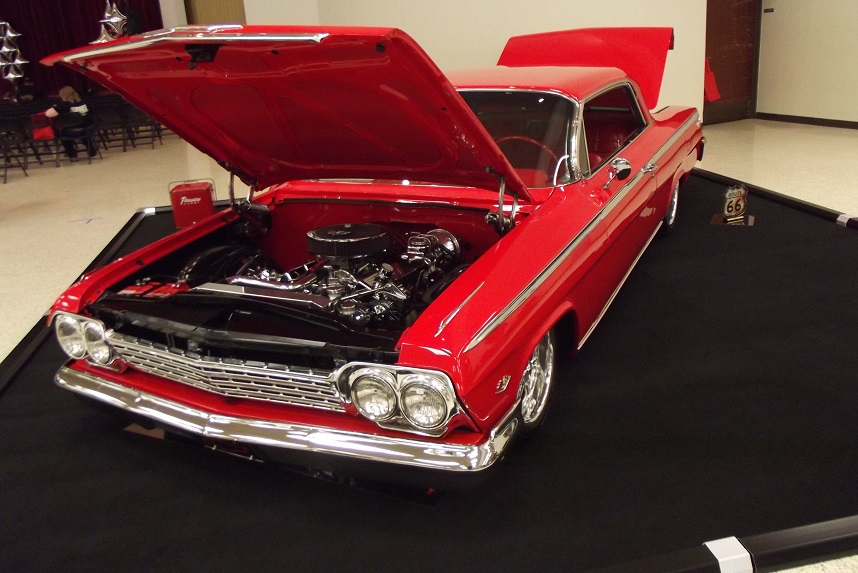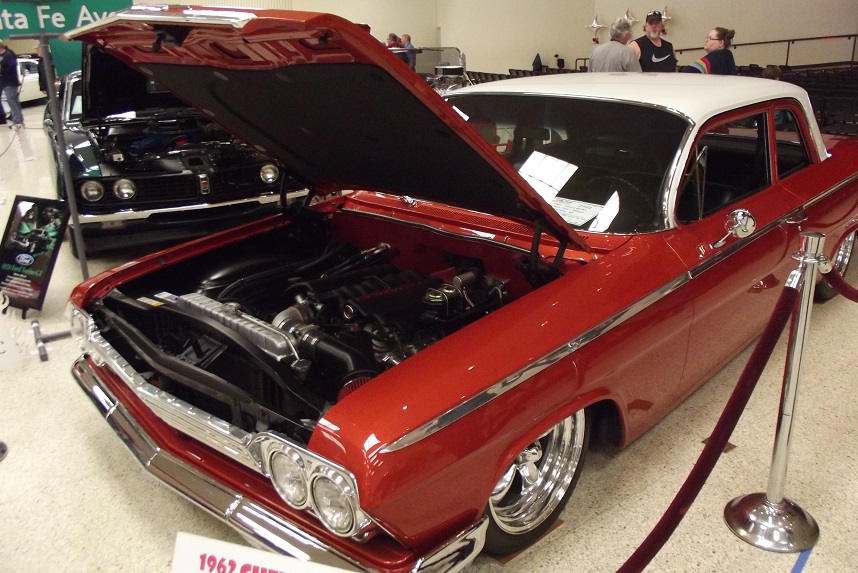 Two damn nice 62 Chevys. Note, the one on the left. Look toward the back of the hood. There are no wipers or wiper arms unless they are hidden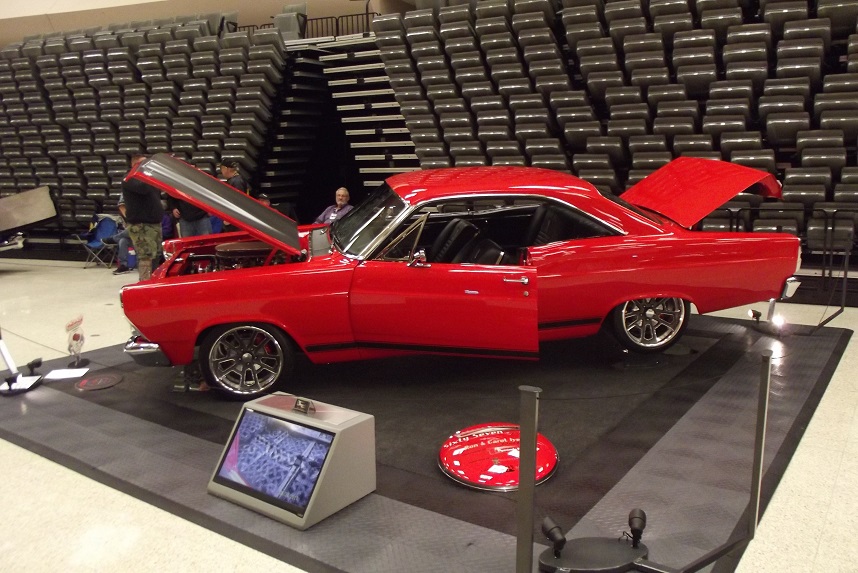 Above is one nice 1967 Ford Fairlane XL500. Not many around. I had one in 1971, I wish I had back instead of wrapped around a tree.
I was told they had 325 cars. A little smaller than last year but they had nice cars. Before I left I met a guy named Ruben at EMERSON BIGGINS. Think about it.
Comments
Topics
---
Archives
---
Favorite Links
---
---