Old Men with too much time and beer on our hands!
BONNIE MORGAN, EADS, COLORADO
Apr 05, 2020
We lost Bonnie Morgan of Eads, Colorado, on April 3, 2020. A great gal, my friend and Rick's wife. Incidently, she and Rick were crowned HORSES ASSES in 2009 at Liberal Kansas.
Toooooo many good times with Bonnie but some were captured forever below.

I do not remember the Flapper Dress (maybe Lois can help me) but it looks damn good on her. Maybe I could borrow it? Rick Pelton says the Flapper Dress was 2014 in Scott City, Kansas.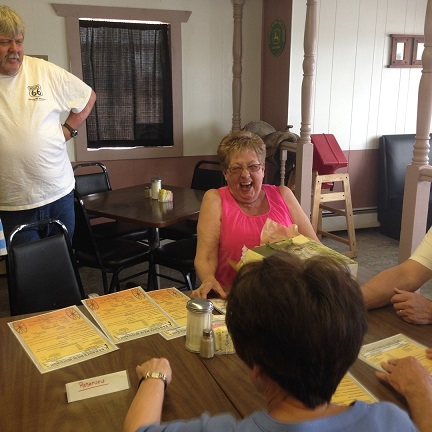 Could be some gambling, maybe even cheatin. Seems happy Bonnie might be winning.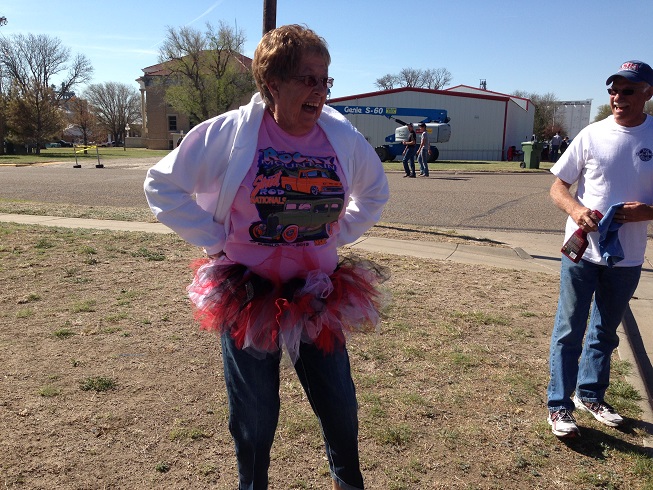 Damn I missed the TuTu but Jack did not???????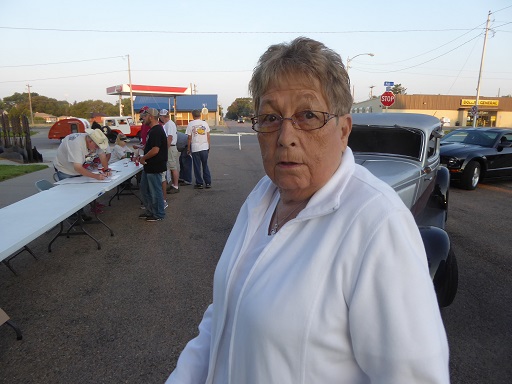 THE LADY HERSELF, REGISTERING AT SCOTT CITY.
How about some cars.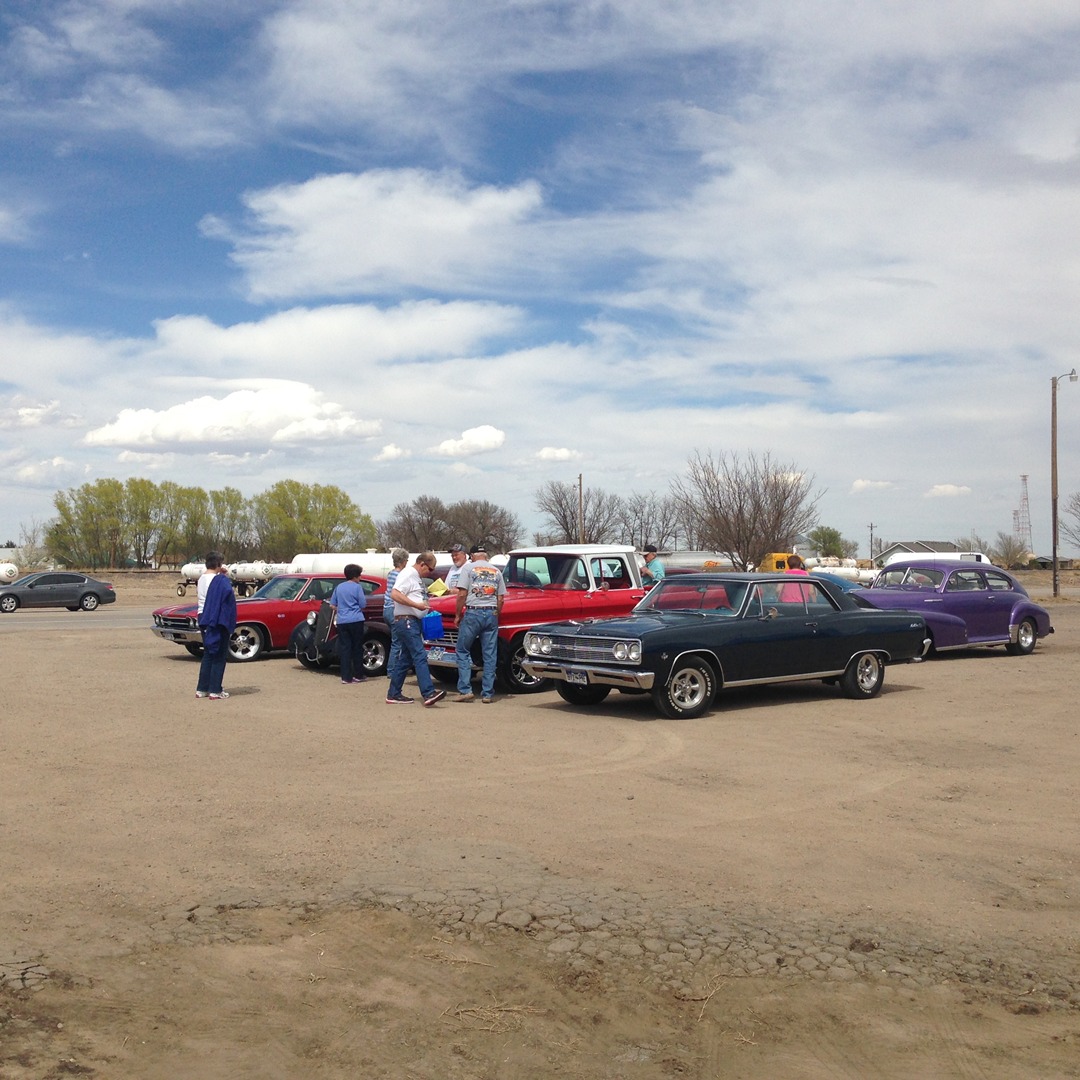 The Chevelle on the end is the first car I saw Bonnie and Rick show. Many years ago. Then came the big build you saw everywhere.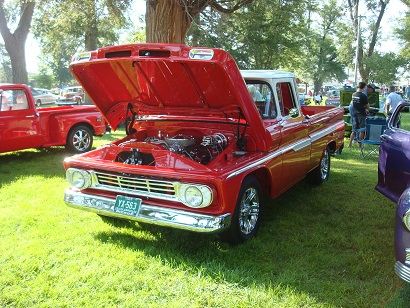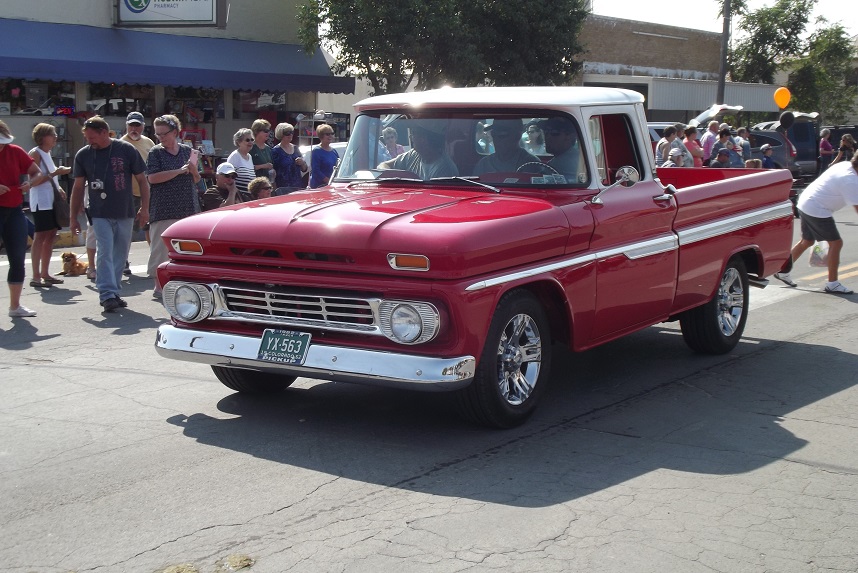 Immediatley above is at the world famous Eads, Colorado Parade.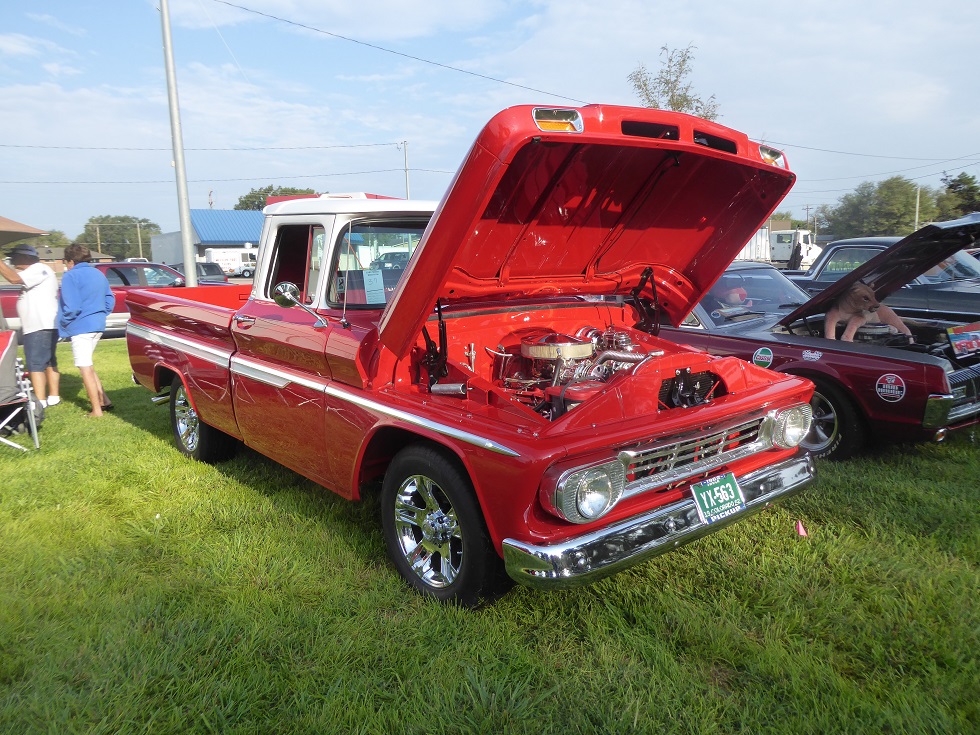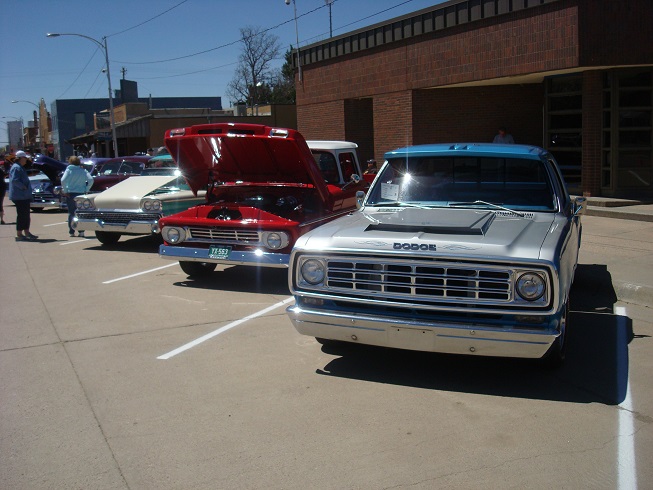 In this one the PU is hiding between buddies, Kenny Snow and Mark Vonleonrod trying to steal their votes in Syracuse. Do not forget that Pick Up won a trophy at the NSRA show in Pueblo, Colorado.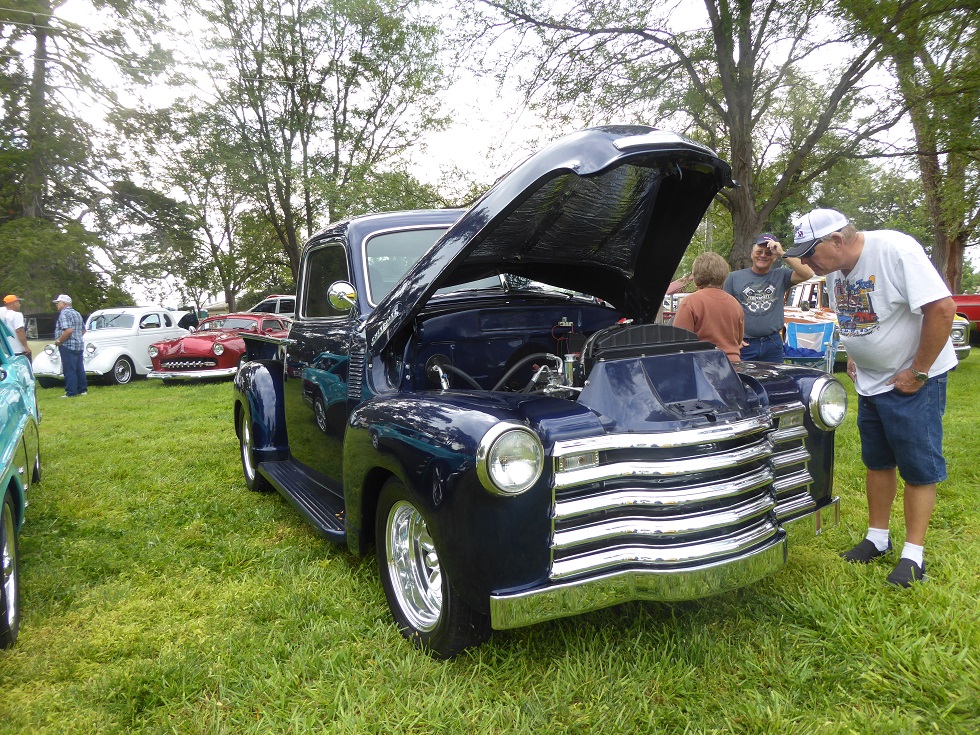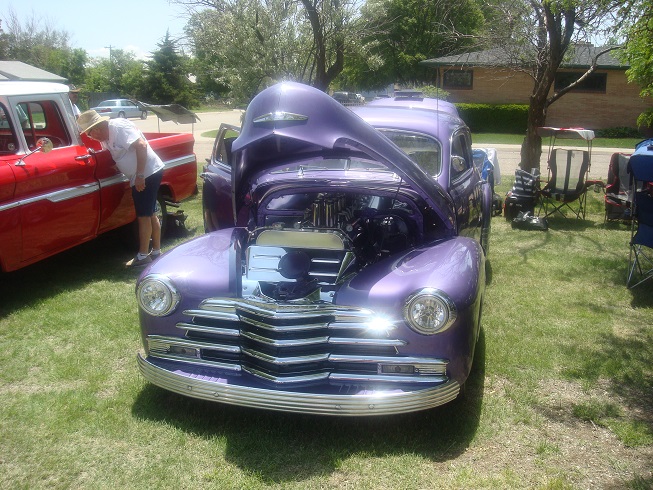 Rick Morgan stealing ideas and I think stealing his own gas while parked beside Jack Arnolds Purple Chevy?
Then came the 1965 Mercury. I think the car below was Bonnie's many years ago and it is now restored. (it was pink at its birth)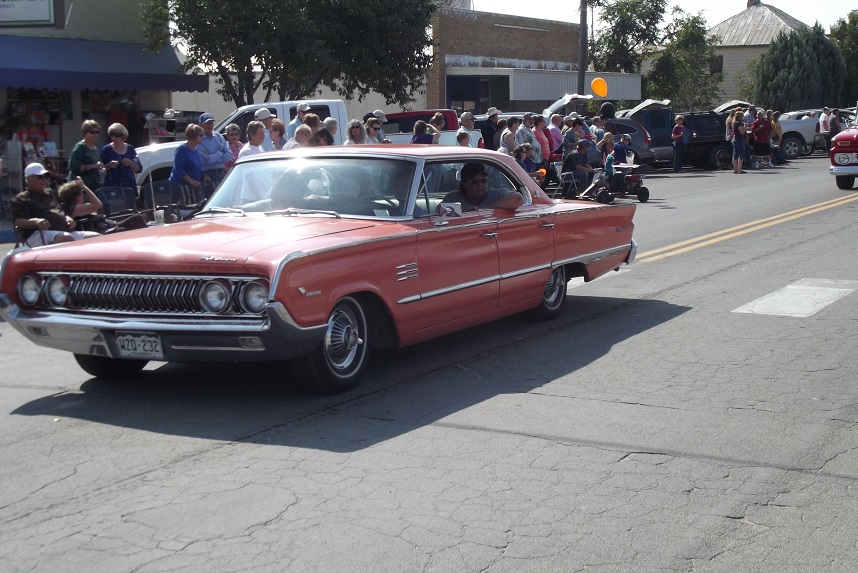 Above we are once again at the Eads, Colorado Parade.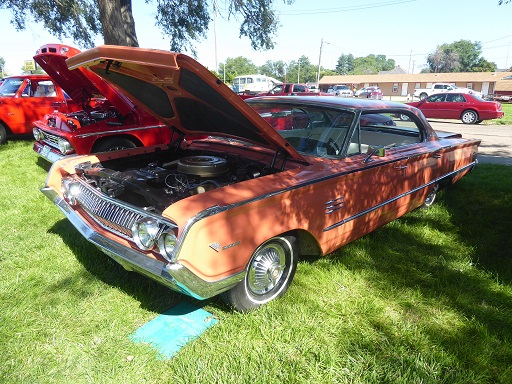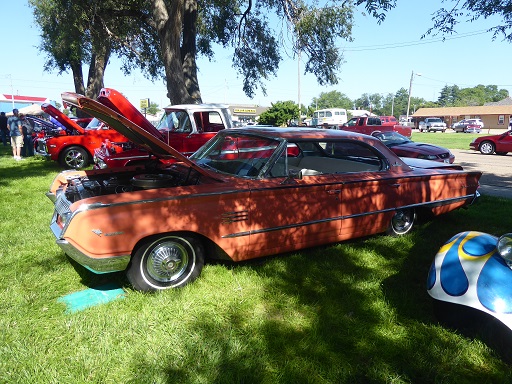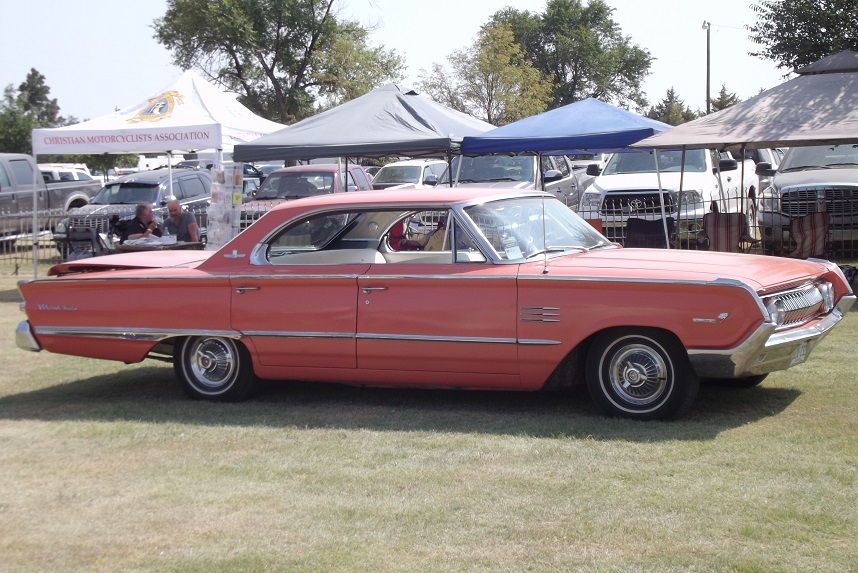 The Merc really arrived when it was shown at Bonnie's Show in Eads, Colorado.
As you have seen above Bonnie was game for a varirety of apparel. Well, once upon a time in Sharon Springs, Kansas I brought some Horses Ass Sunglasses.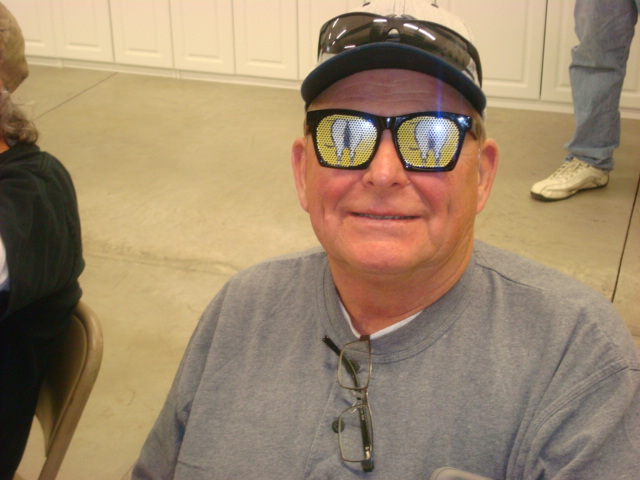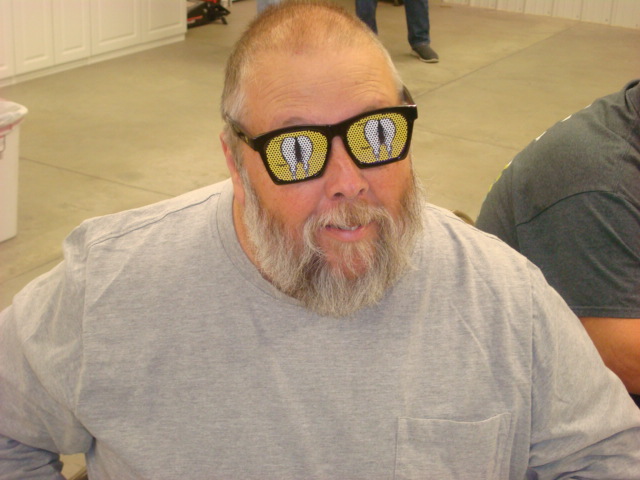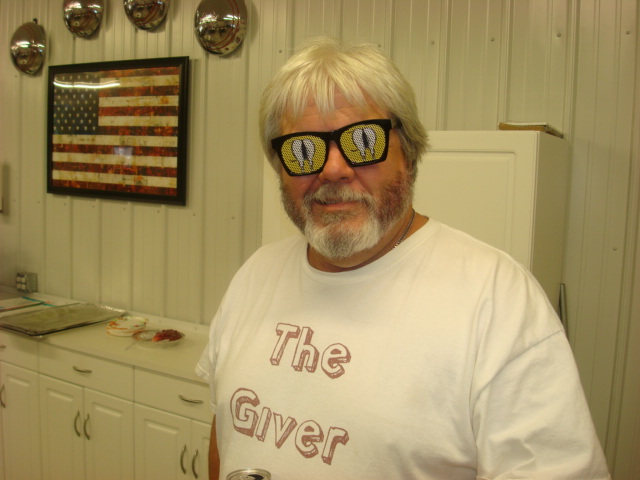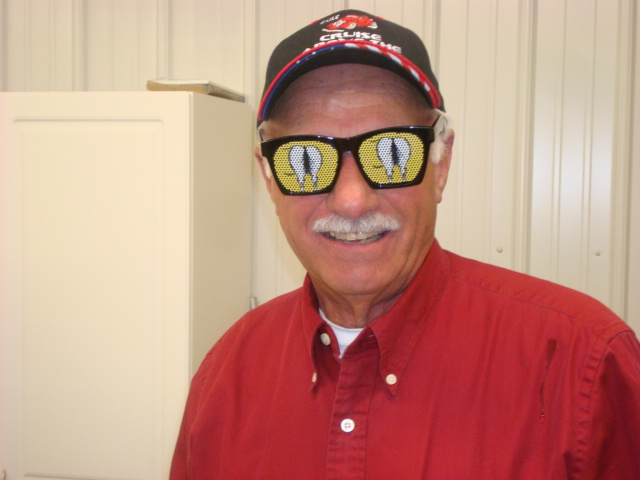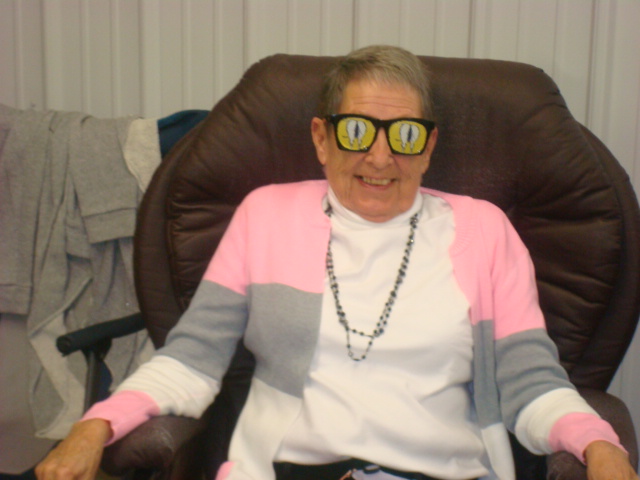 From top to bottom: Rick Morgan, Roger Blume, Rick Pelton, Jack Arnold and BONNIE MORGAN, the hands down best looking in the sunglasses.
Last but not least, Meal Time at Lake Scott Car Show and Big Buck Poker Run. Rick and Bonnie together.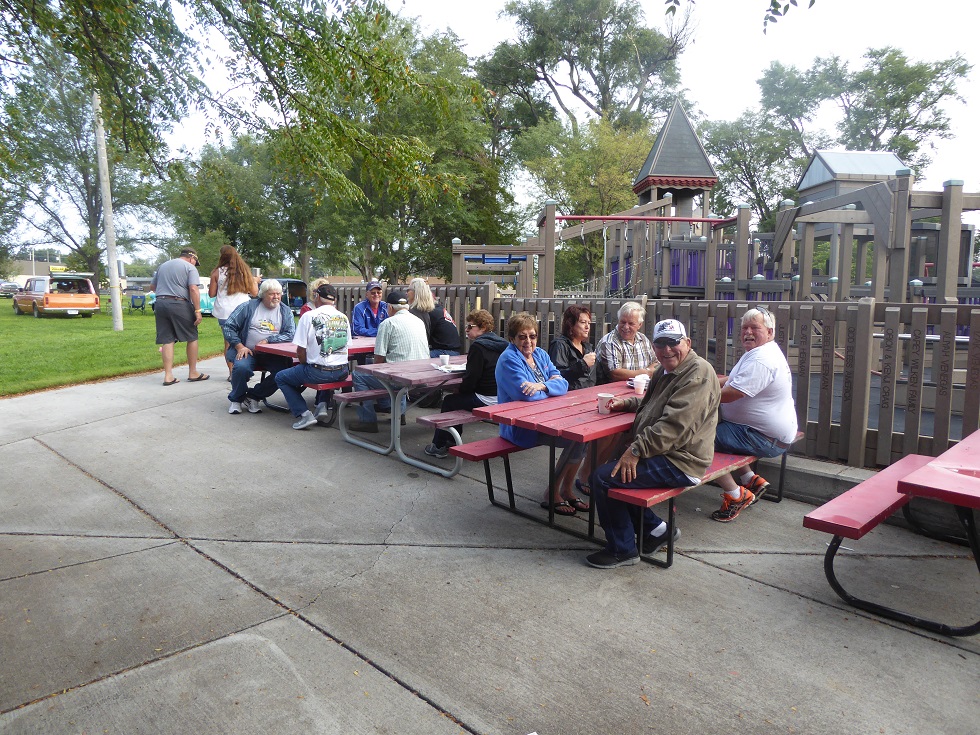 That is what I have. Thanks Bonnie!
Comments
Topics
---
Archives
---
Favorite Links
---
---