BUD WALTERS AUCTION IN GARDEN CITY
Nov 15, 2018
SULLIVAN AUCTION, of Eddyville, Iowa, came to Western Kansas to sell the car collection of RAIMAN G. "BUD" WALTER, JR. THERE WERE OVER 400 CARS SOLD on September 17 and 18, 2018. I did not buy anything but this is some of what I saw: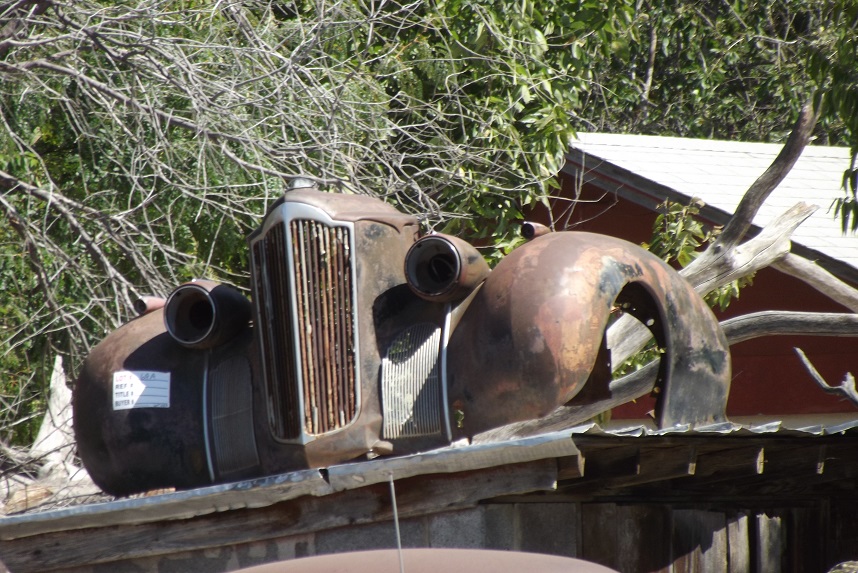 Obviously, not a complete car but got a lot of attention and money.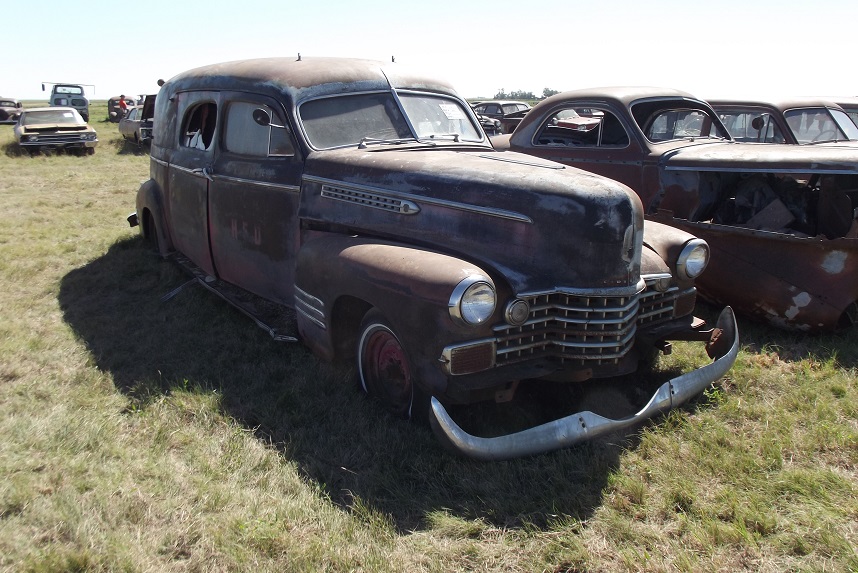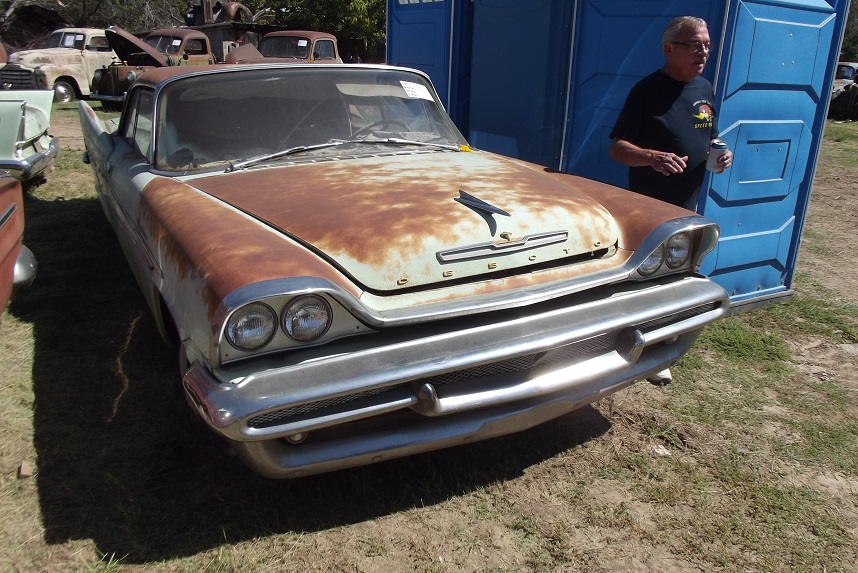 Vonleonrod was so impressed by this big tail fin Desoto that he could not find the outhouse door.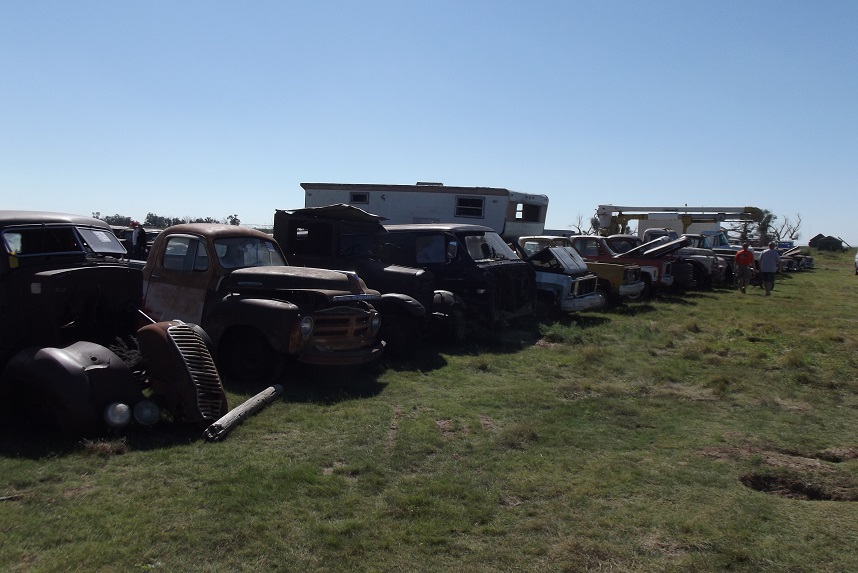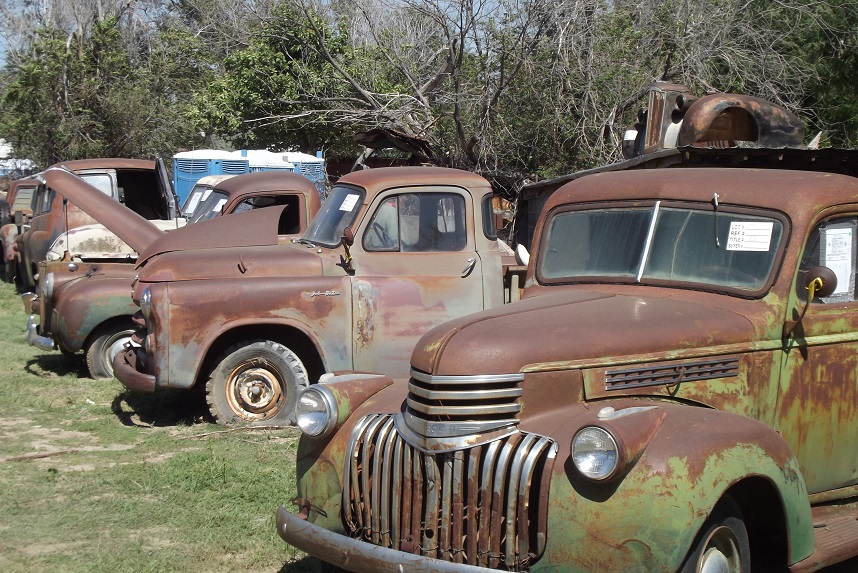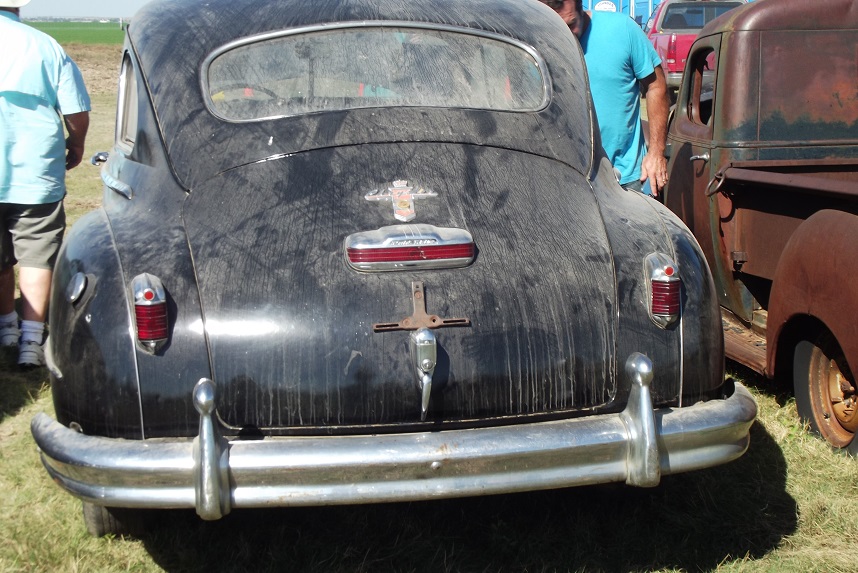 Some Things are as good from behind as from the front?????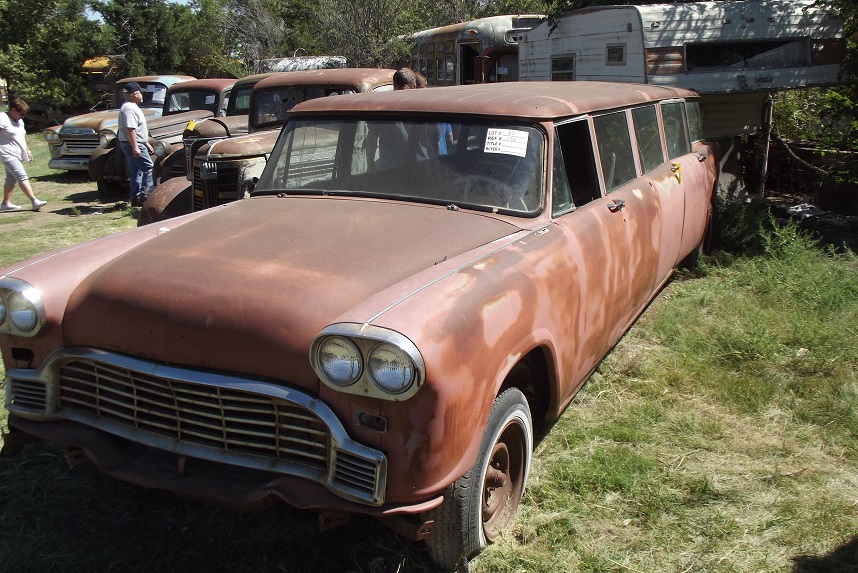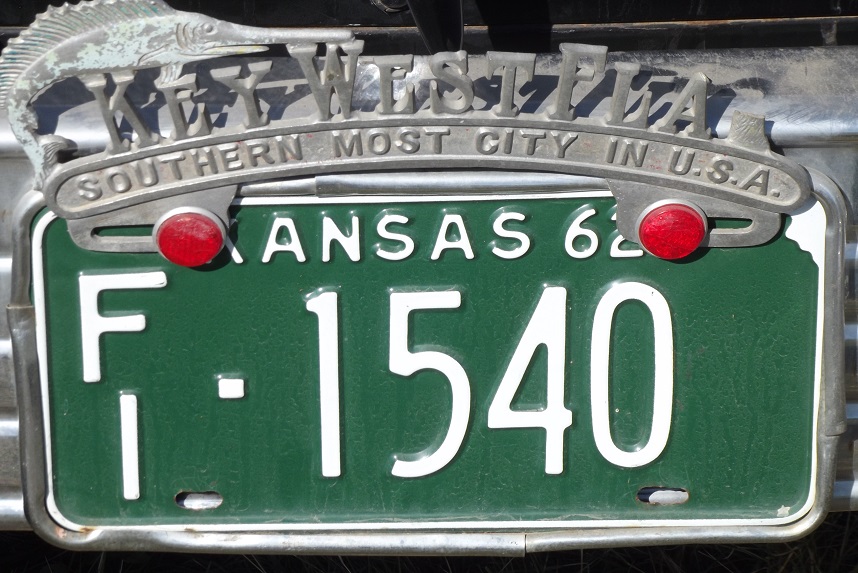 Count the doors!☺!!!!!!!!!!
The Chrysler below sold for $11,000.00.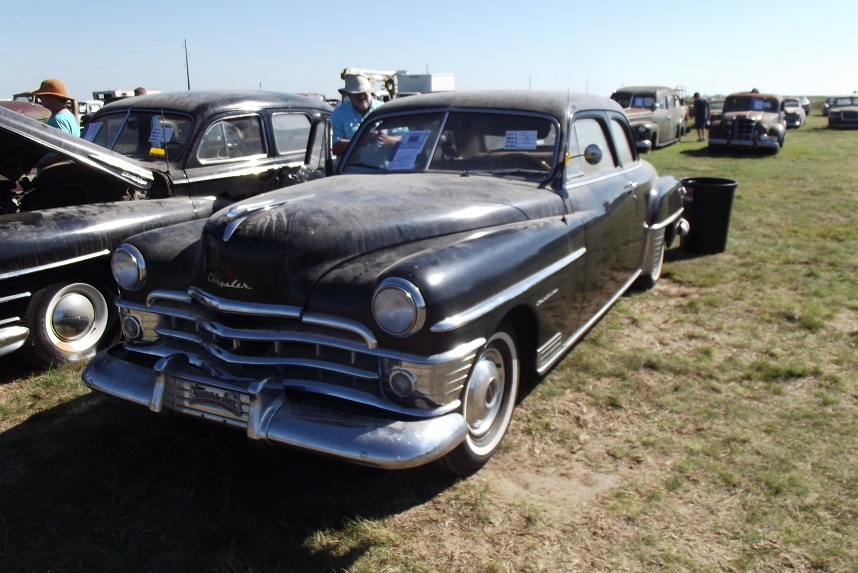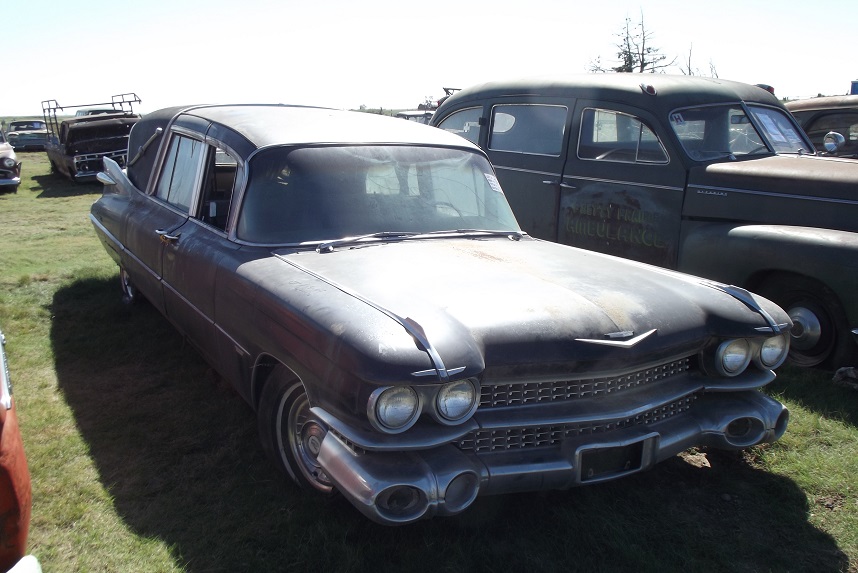 The Caddy Ambulance above brought nearly $40,000.00
Bud Walters was a Chrysler, Plymouth and Dodge Dealer, but as you can see he had about everything you can ask for and the above is only a small sample.