Old Men with too much time and beer on our hands!
2020 Oakley Kansas August 1, 2020
Sep 11, 2020
Two Horses Asses went to Oakley on Friday July 31, 2020 (yup I am that far behind it is now September 11, 2020). Anyway it was great weather and we stopped at KEYSTONE GALLERY on the way.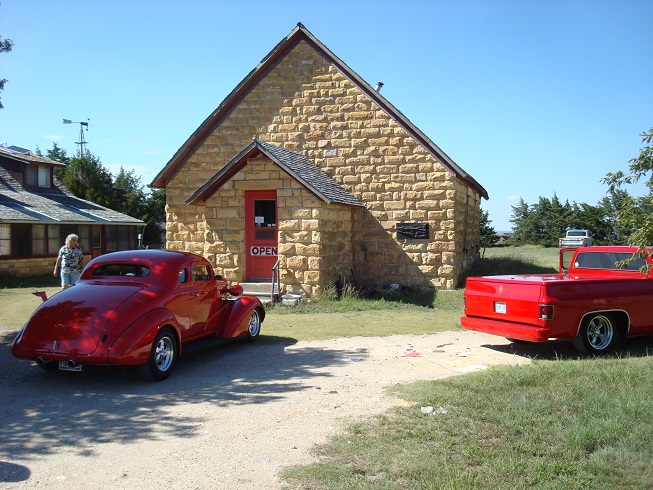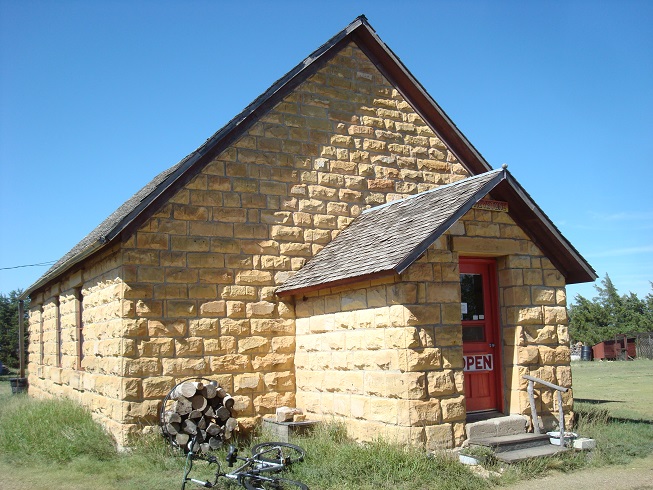 This is about 20 miles north of Scott City on HGY 83. It is worth a stop. It even has a website not as good as them Horses Asses.
We went on to Oakley and spent some time at their Friday Night party, but got hungry and went on to CAPT'N JACKS.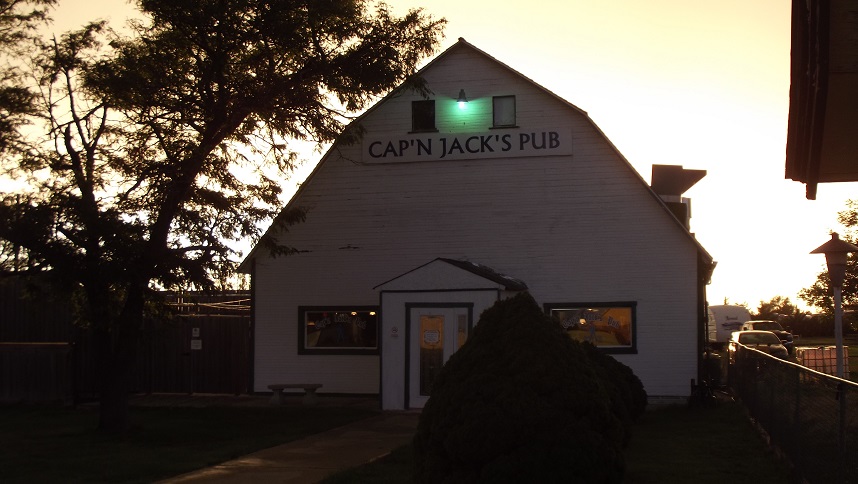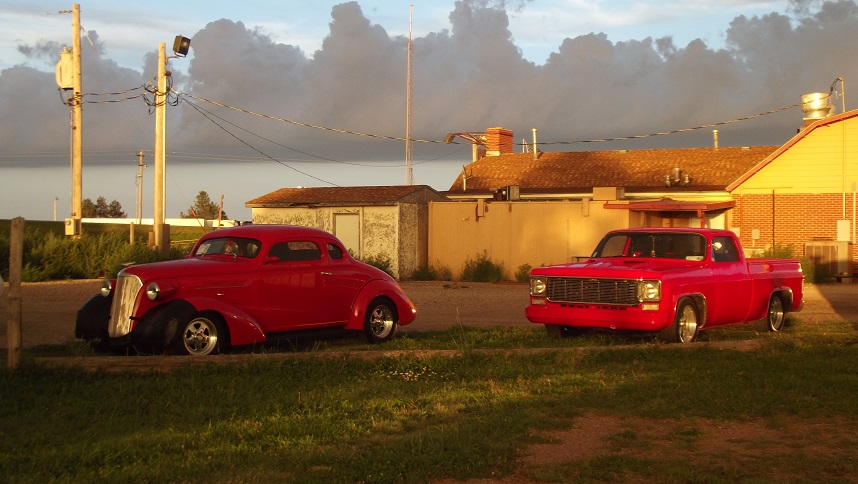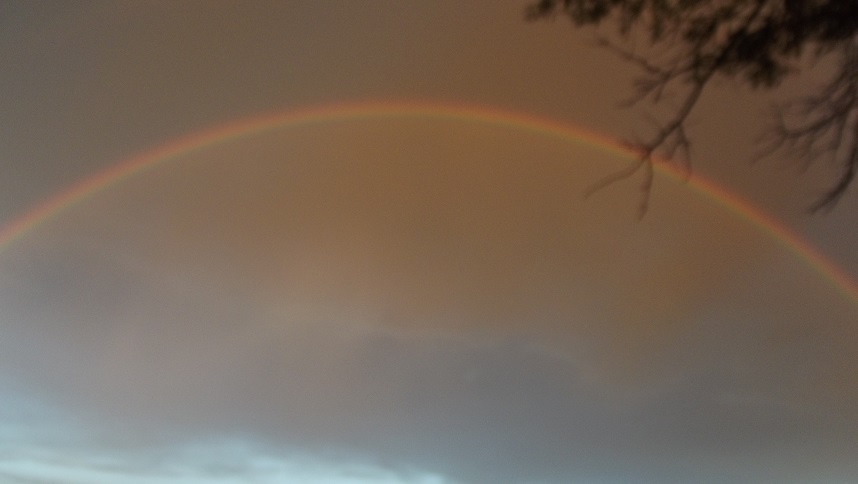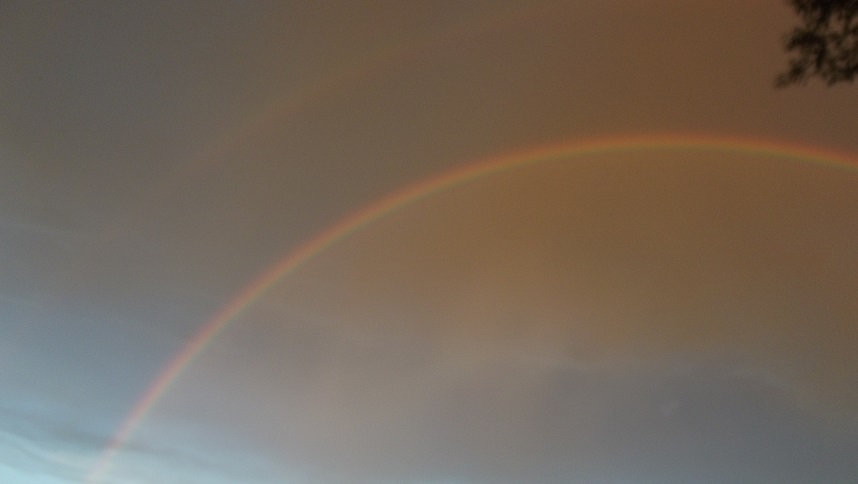 Good eatin in an old barn with rain and a rainbow before we left.
On to the show in the morning. Parked with some Horses Asses.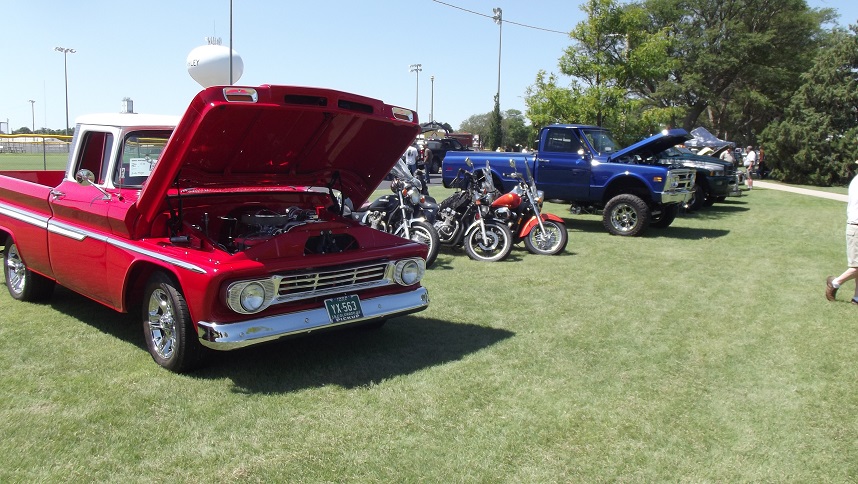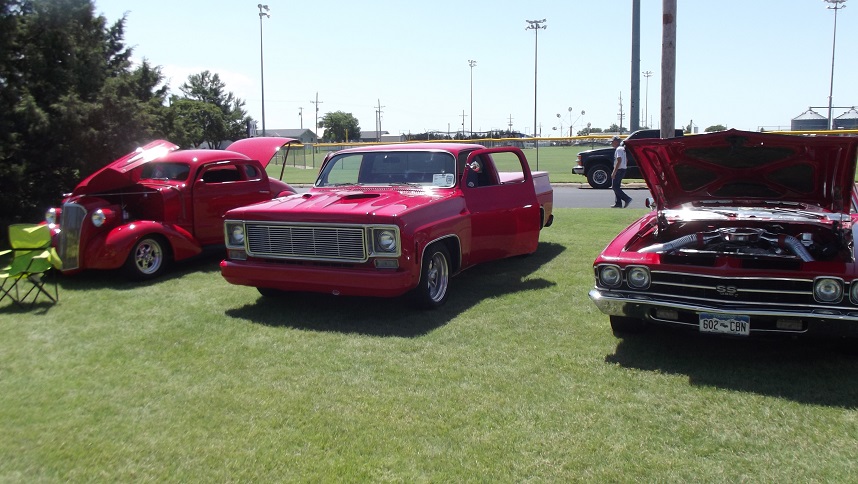 Take a look at the show.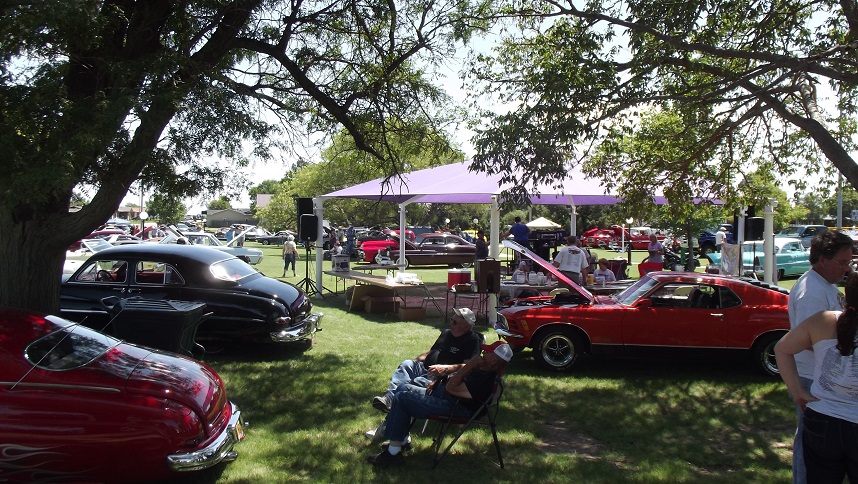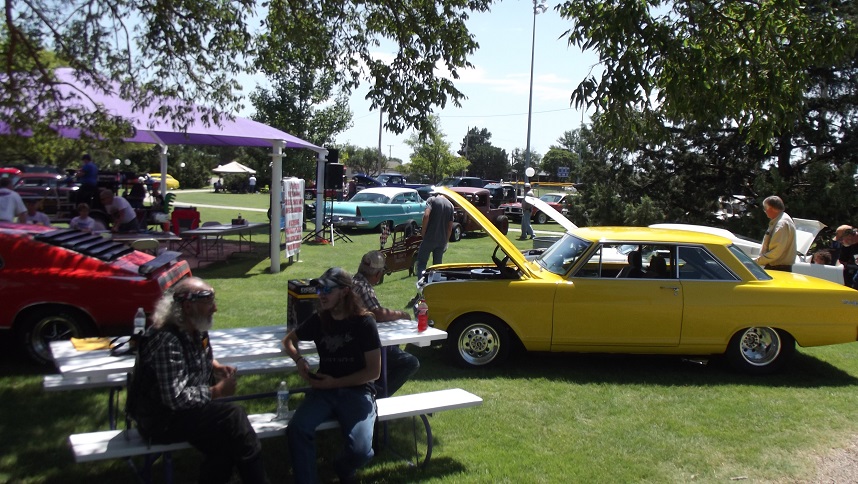 HOW MANY TIMES HAVE YOU SEEN BRUCE FLIPSE'S LINCOLN AND ROSS RODENBEEK'S MERCURY ON THIS SITE. I promise no more for this post.
How about a nice 55 Chevy and a Ford Shelby?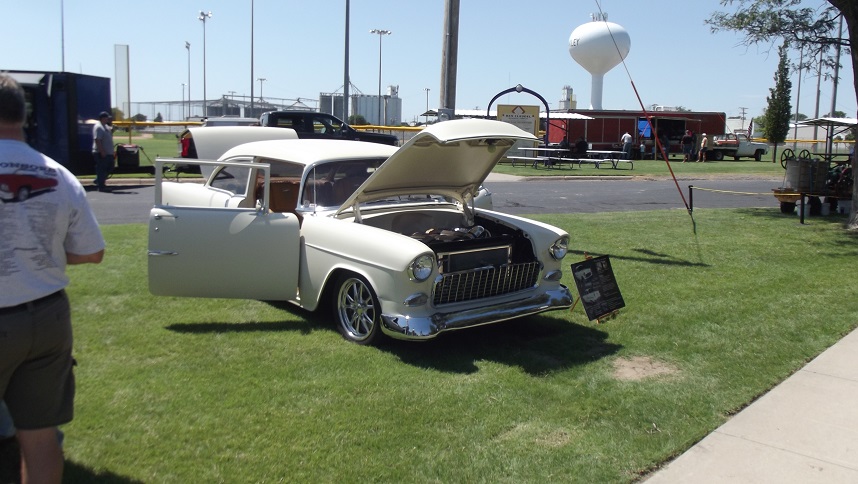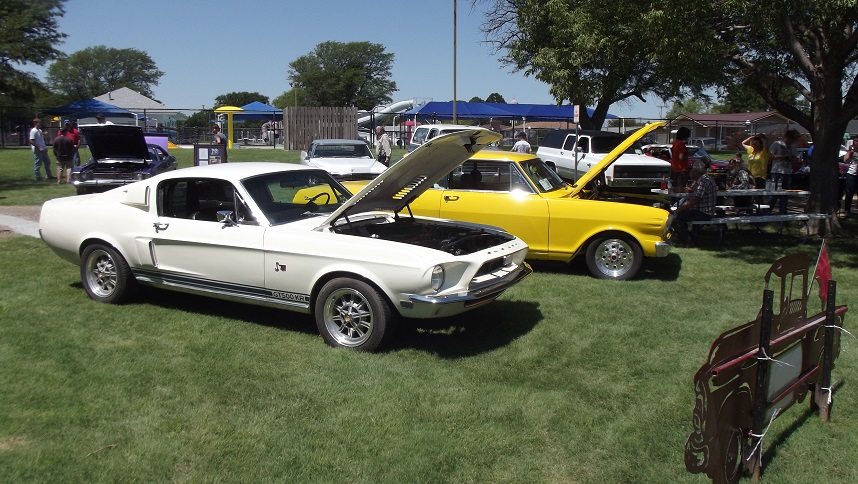 Don Eikenberry, the one with the pretty legs, taking it easy. He is the builder of the Chevy below.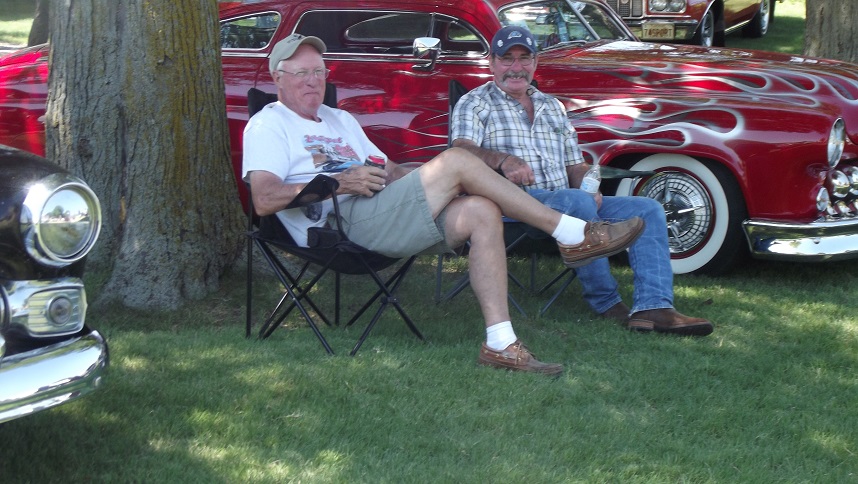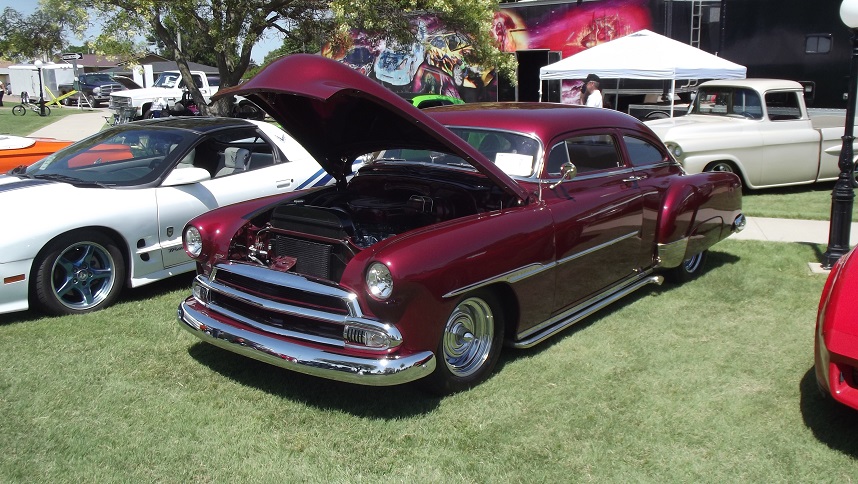 Another Car from Scott City,. This one belongs to Jerome Berning.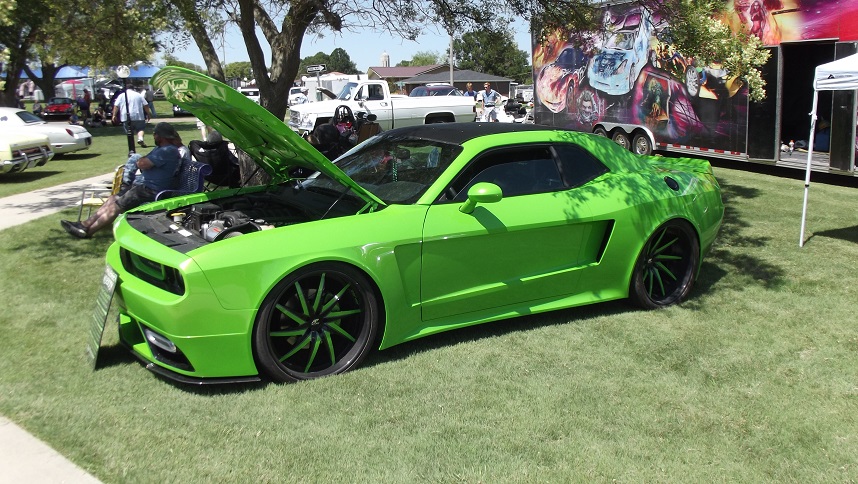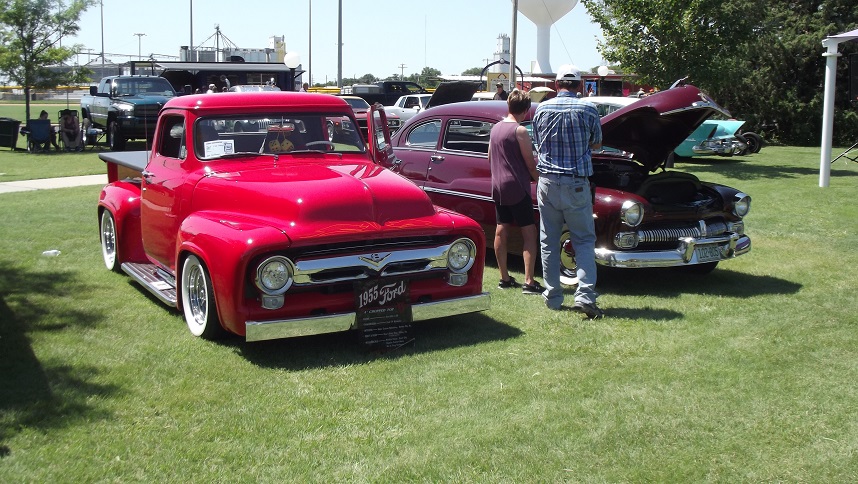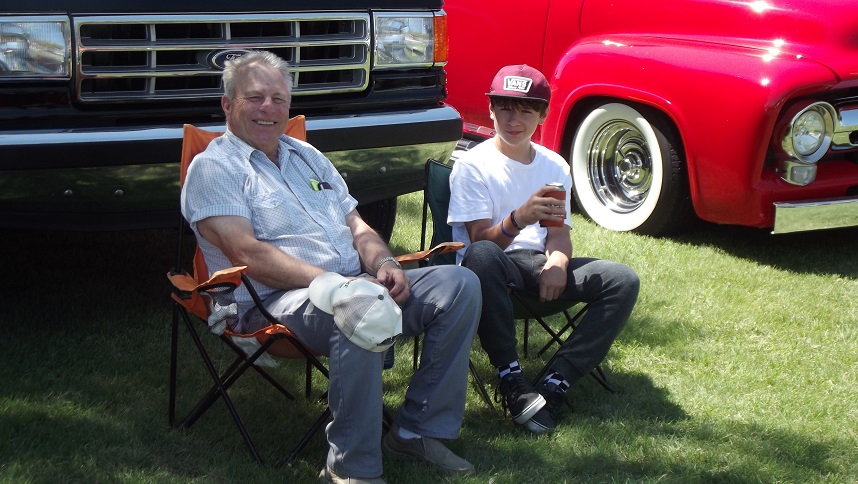 Pickup and Merc belongin to Rex Grothusen and Doc Purma, being guarded by Doc and the Kid below the cars.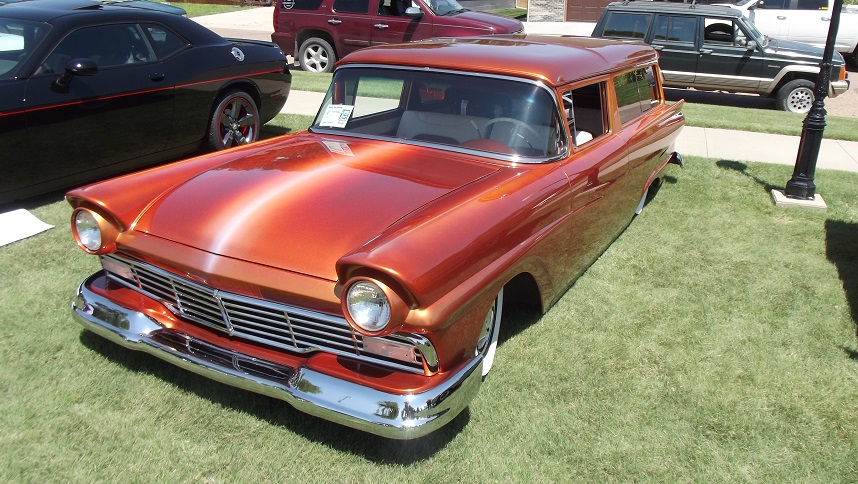 I liked this wagon, New to Me. It was painted by famous customizer GENE WINFIELD.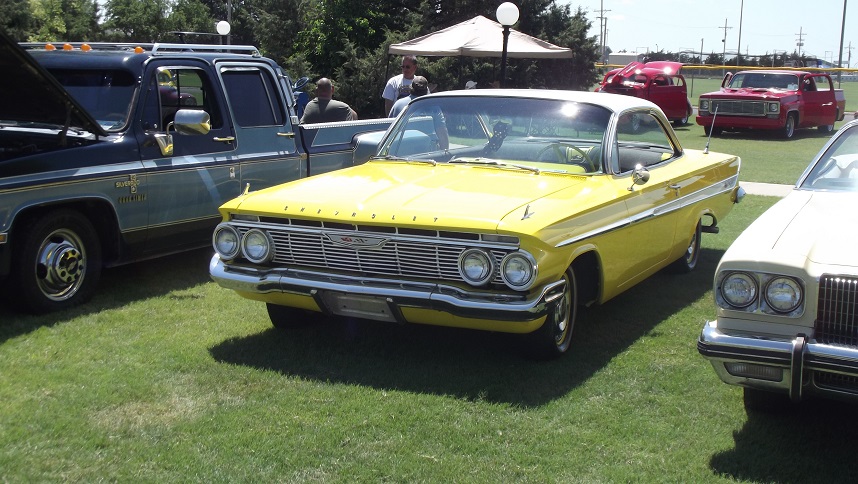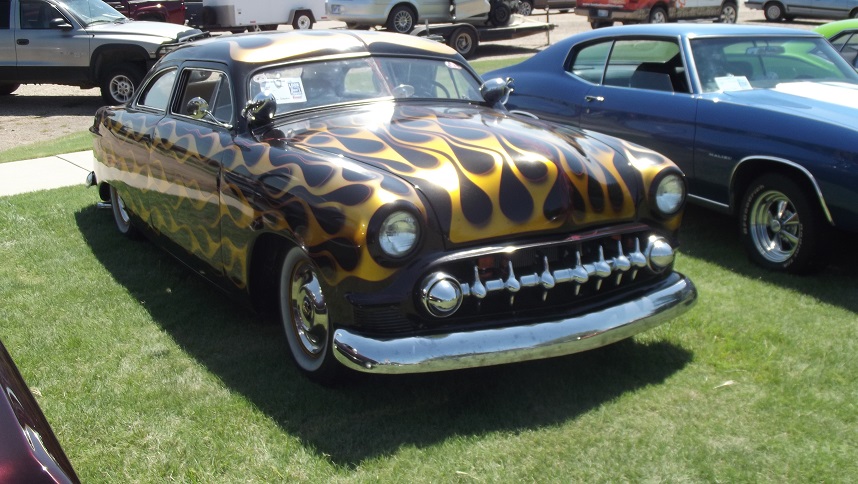 A Chevy and a Ford as different as can be but I like both. Cannot get much bigger than a 1959 Lincoln.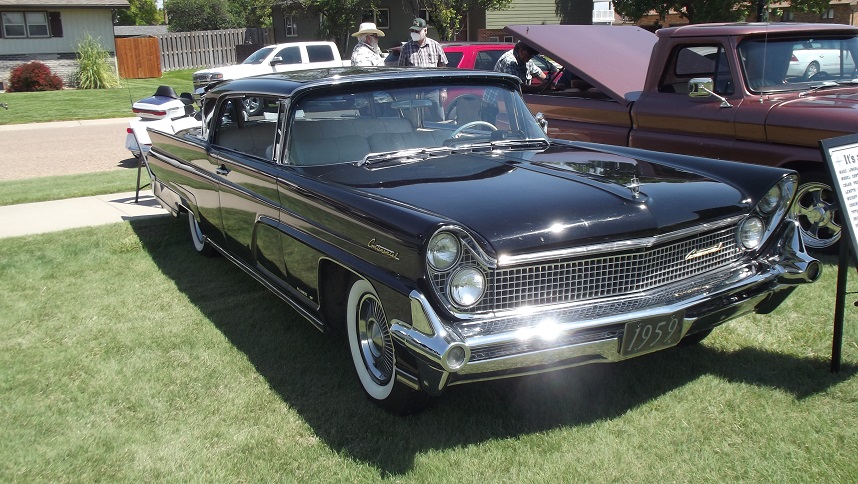 I like what Trent Blythe builds.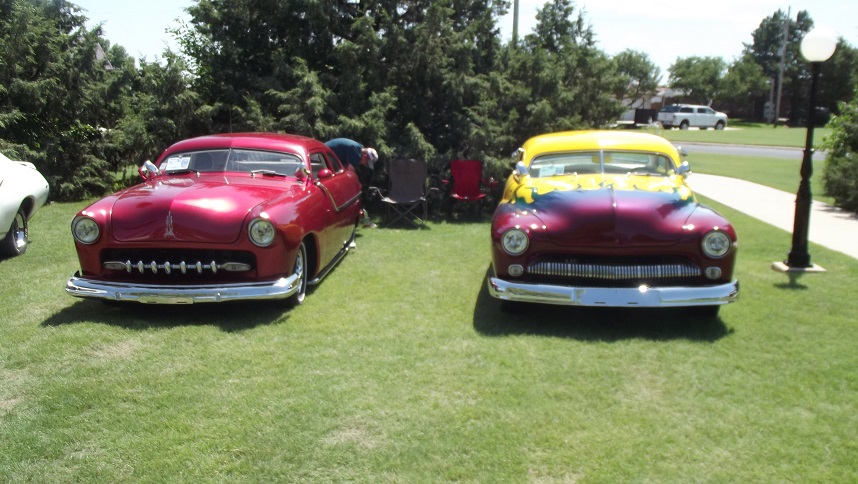 MORE HORSES ASSES. Roger Blume, Goodland,(Grand Am) and Scott Schultz, St. Francis (GTO Judge).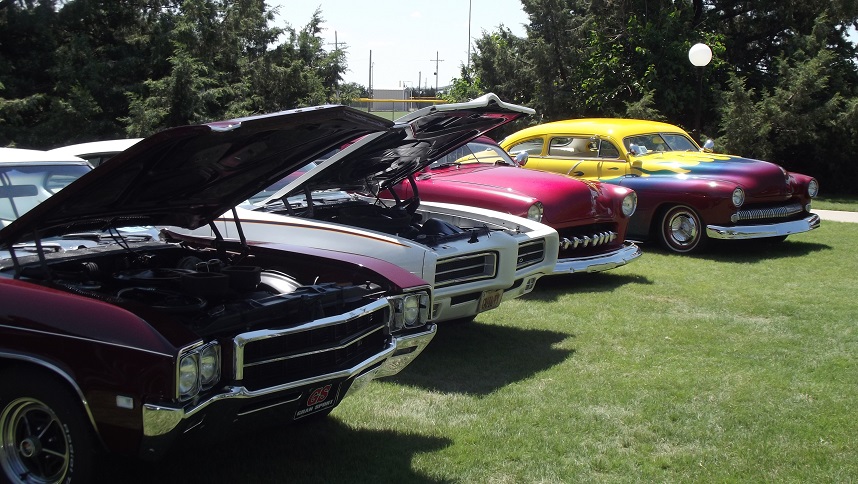 The Nemachek's and McClanahan's were there. You do not see this model Dodge convertible nor a Pontiac wagon many places.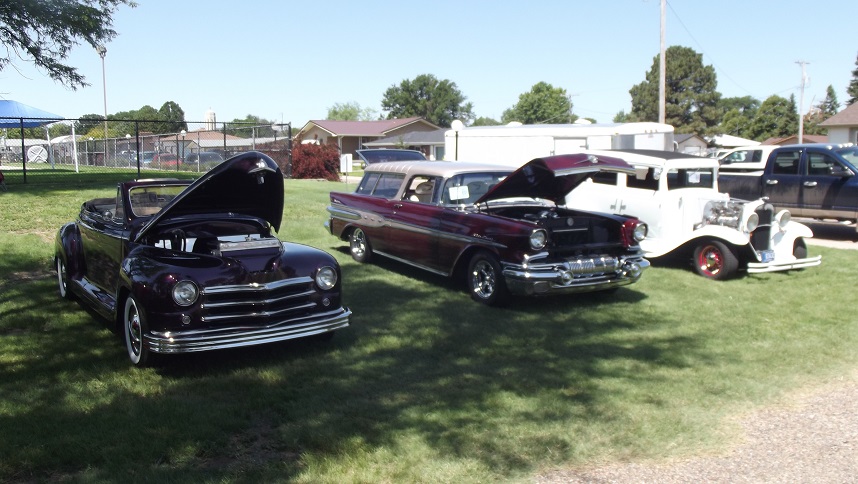 This AMX should have won a safety award for its covid-10 mask.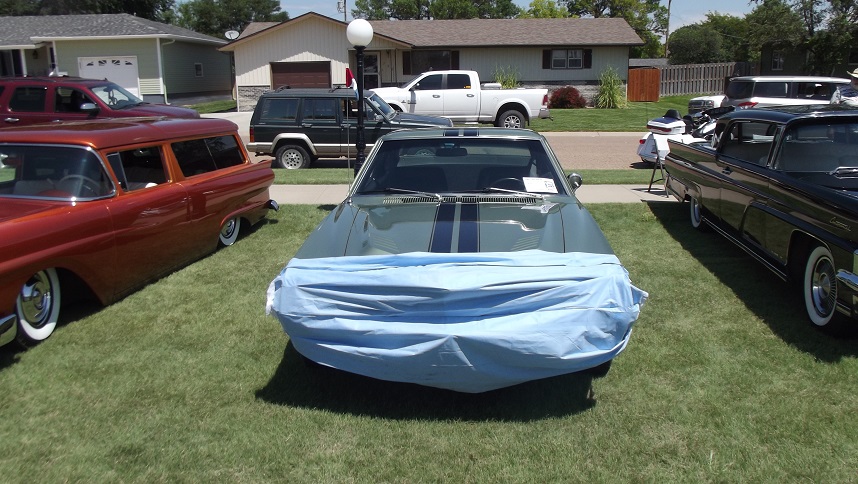 How about two pickups?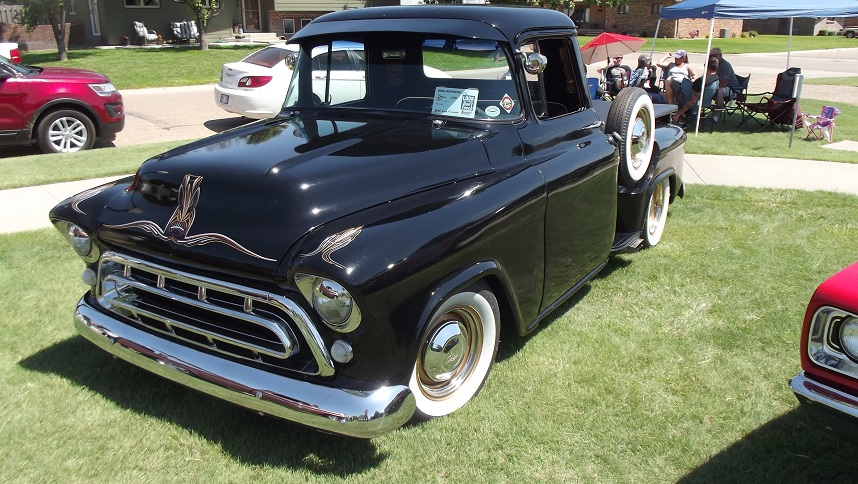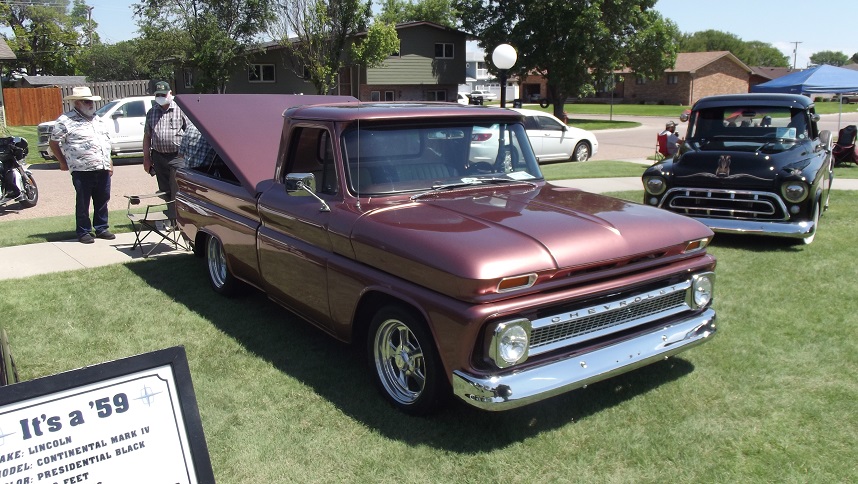 I am not a motor cycle guy and this is not the site for such, BUT you ought to look at the paint job on this>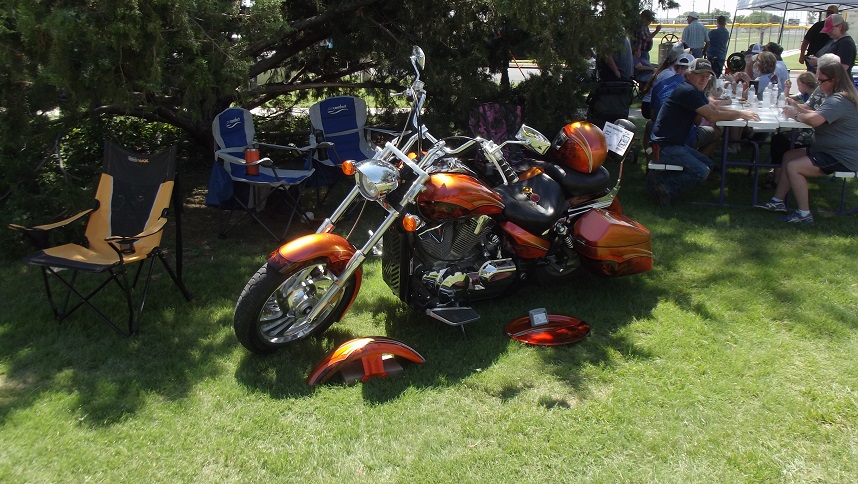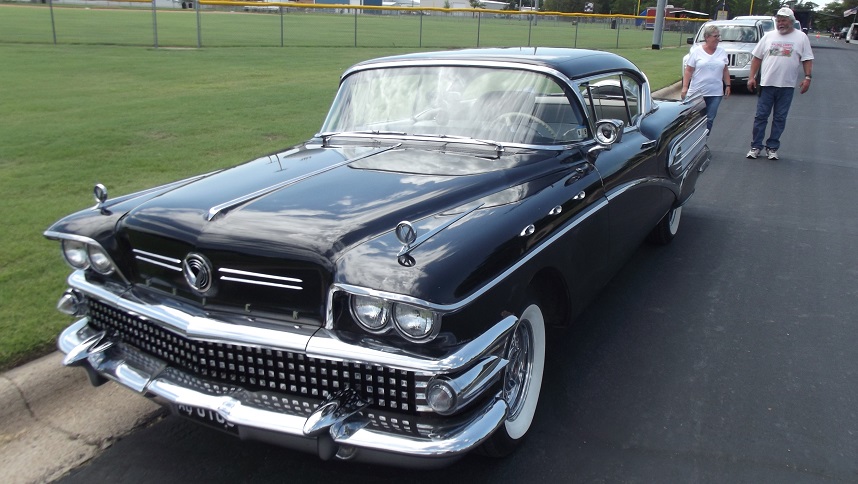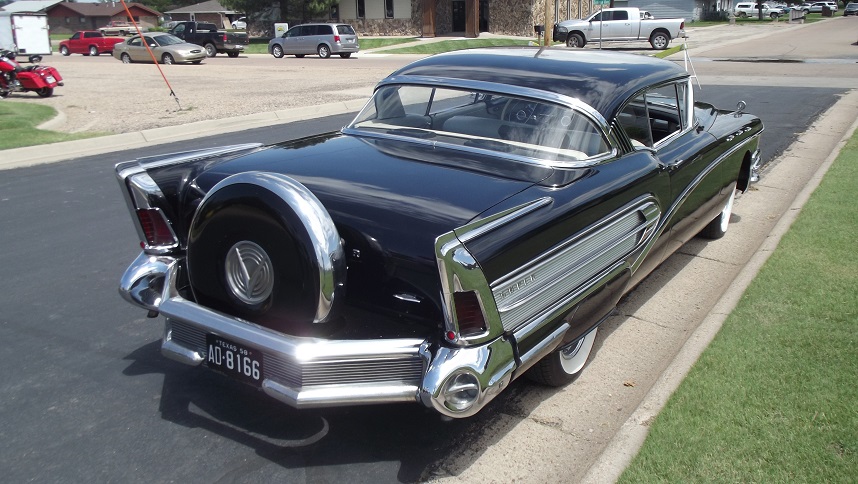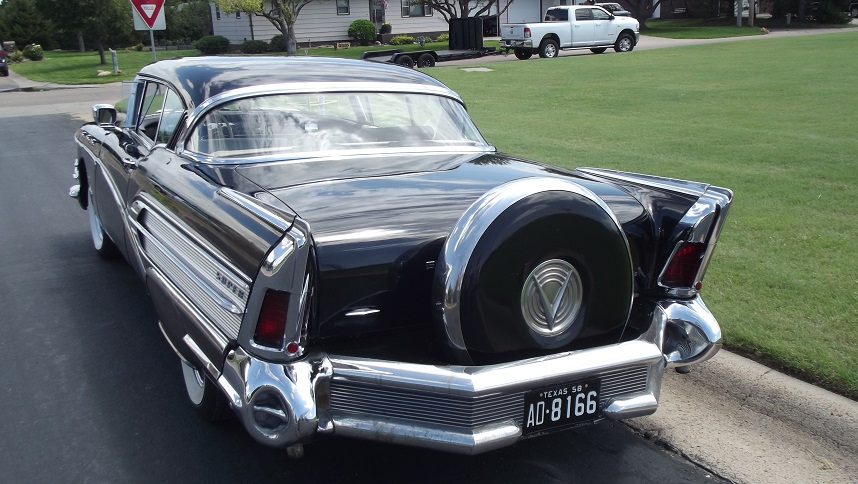 This car, 1958 Buick, was not actually registered nor in the park but I sure did like it.
If I am couting right Smith Center is next. I have a surprise for you.
Comments
Topics
---
Archives
---
Favorite Links
---
---