2019 Kustom Kemps of America, Salina, Kansas
Jul 28, 2019
Went to Salina to the KKOA this weekend. Hot but much to see and do. I got there in time to go to the drags but I left the camera in the car and was tooooo lazy to walk back and get it. They say this was their 39th year. Do not forget August 16, 17 & 18, 2019 is the 40th year of the Lake Scott Car Show, Scott City, Kansas.
Friday, we did make it to Calvin's on Santa Fe, Street. Free food, beer and bands. Got a few pictures of the doings for your perusal.
Someday I need to learn to take better pictures in low light. You can see that the shawdows were already starting at about 7:00 p.m. Made it cooler but not good for picture taking. Then there were these two sitting very near the free beer?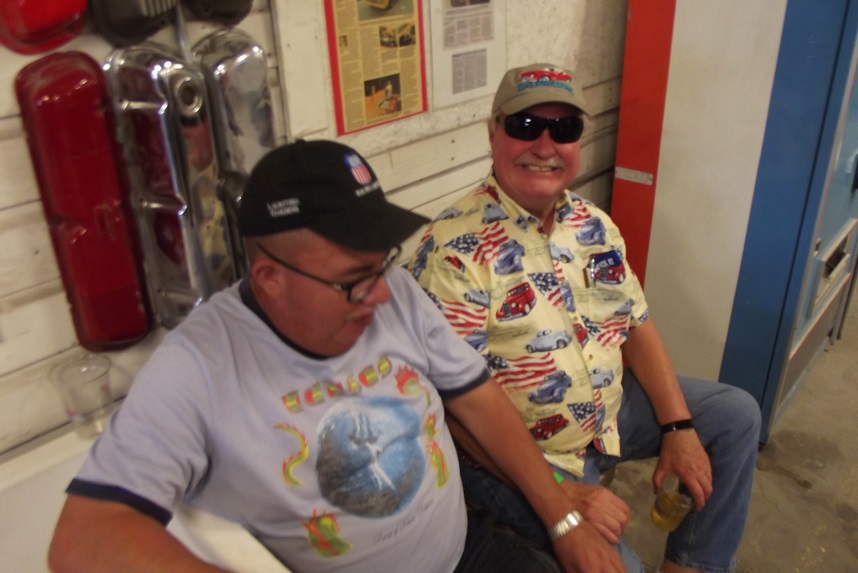 The one above was drag racing earlier. Not bad for that big of a car.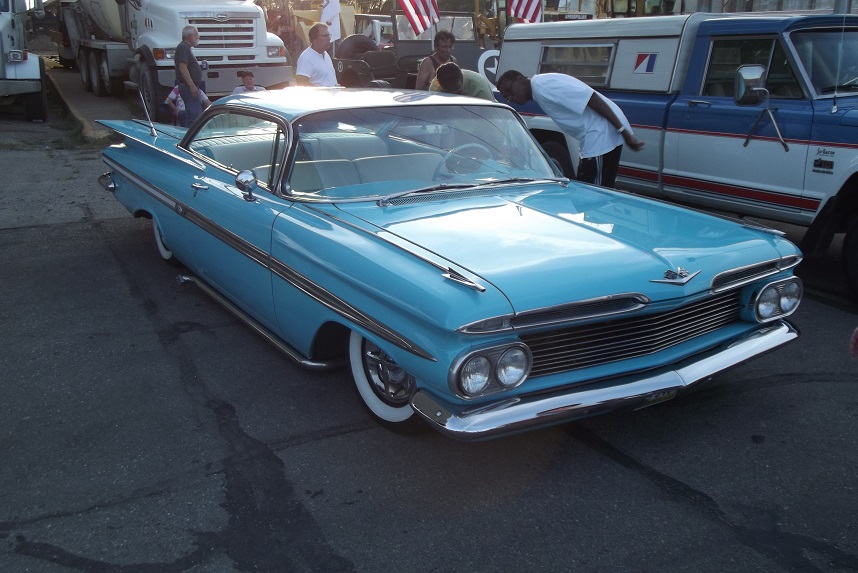 Another I liked and have not see before at Calvins. (a custom Body Shop on Santa Fe Street in Salina, Ks) There were several hundred cars and I bet nearly a 1,000 people later. we went to Chuck's Bar down the street to eat balls (that is what the big boys call them). When I got back it was too dark for pix but I did get to drive through the crowd with the help of Calvin's lovely ASSistant.
I will start below with some of the cars I saw at Oakdale Park on Saturday.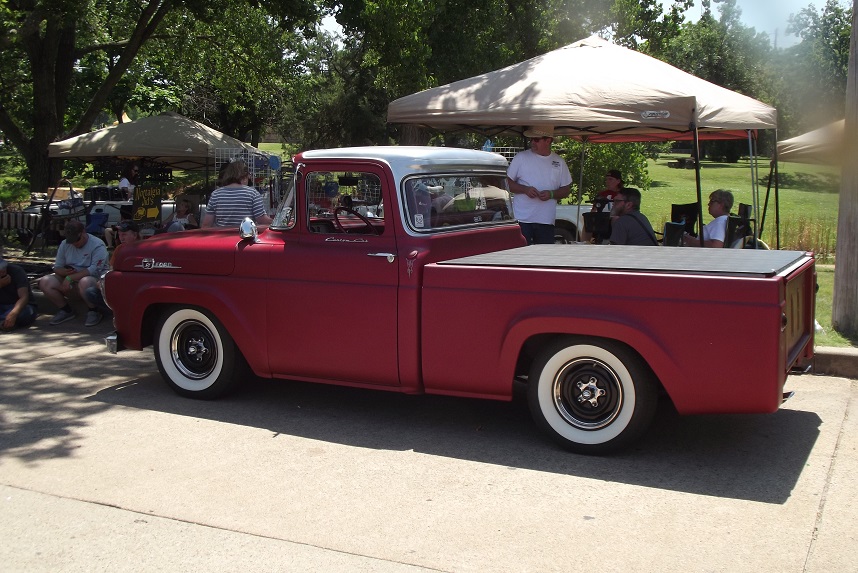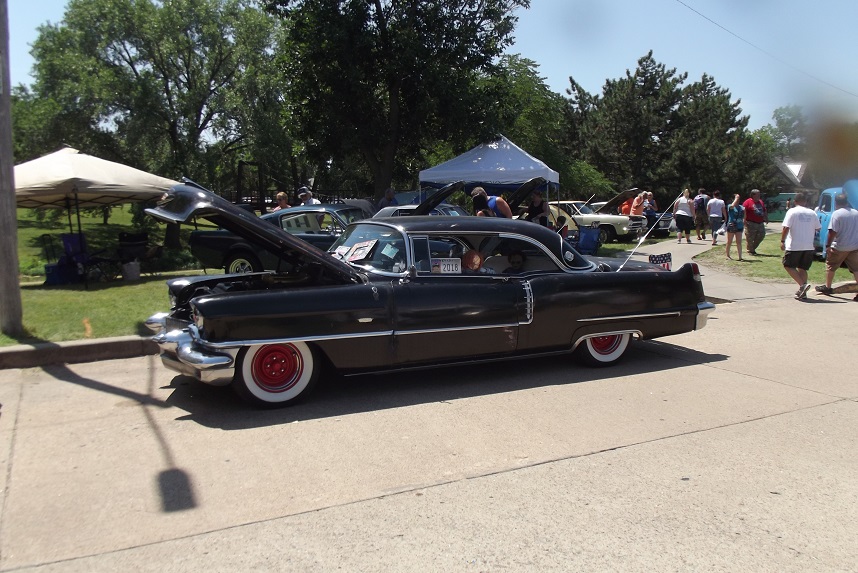 The Garden City Gill Brothers were there for the umpteenth time.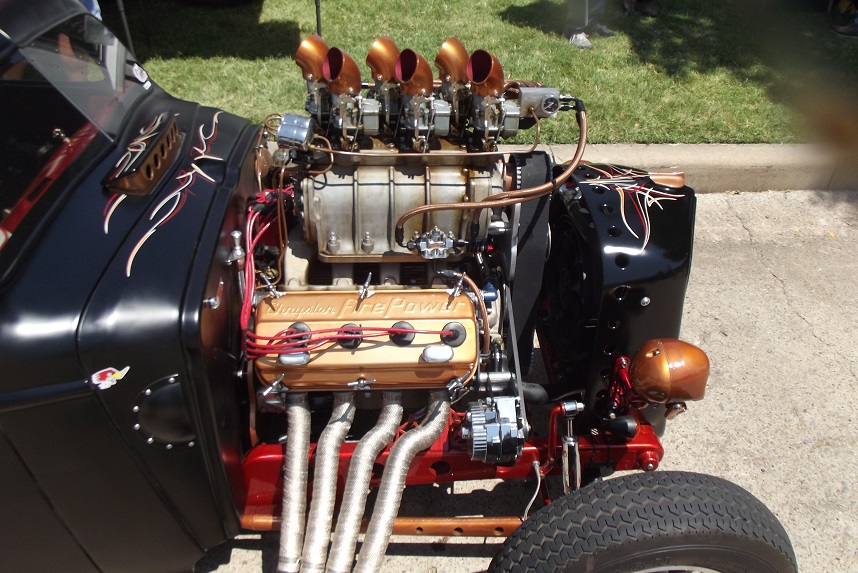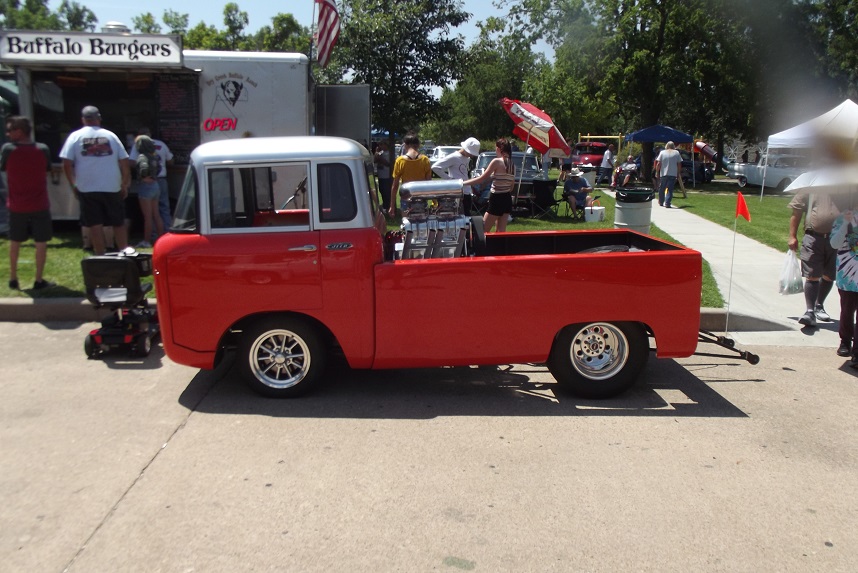 A couple of small motor cars for your enjoyment.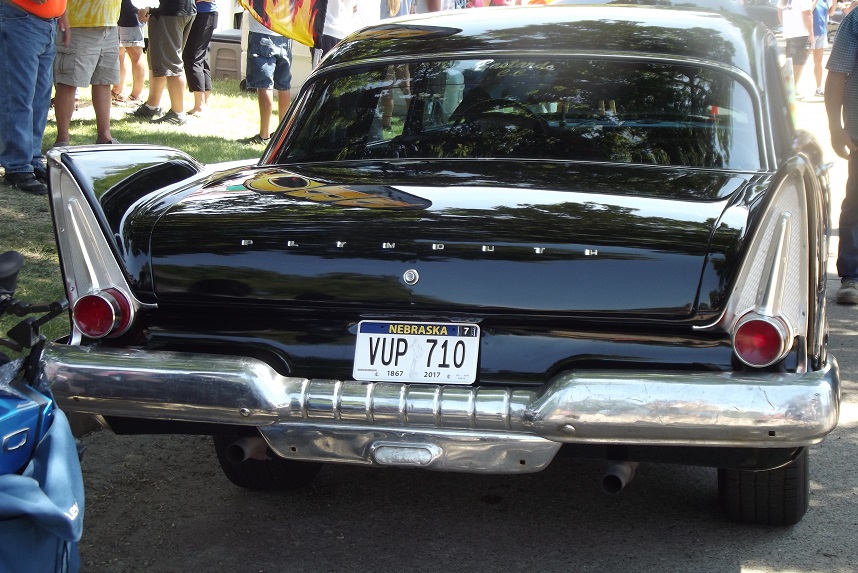 YES, there were fins, and I think these were the tallest.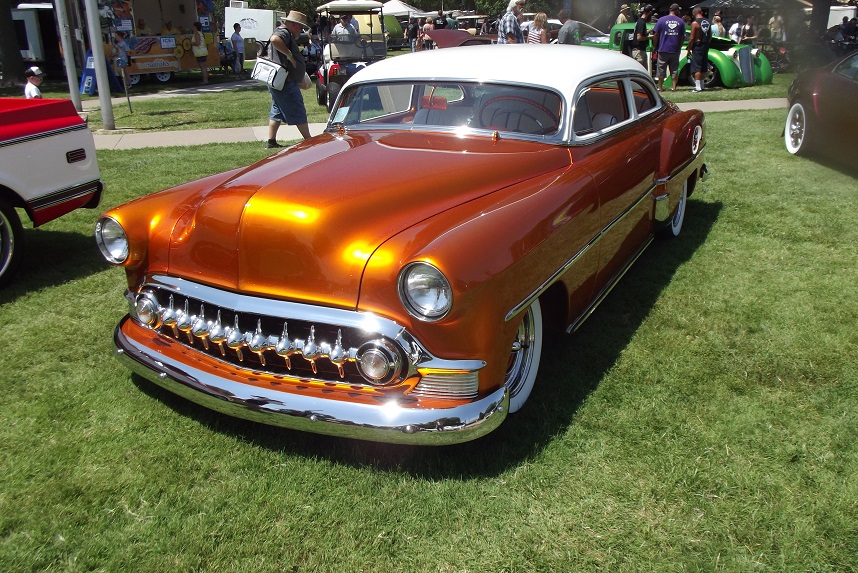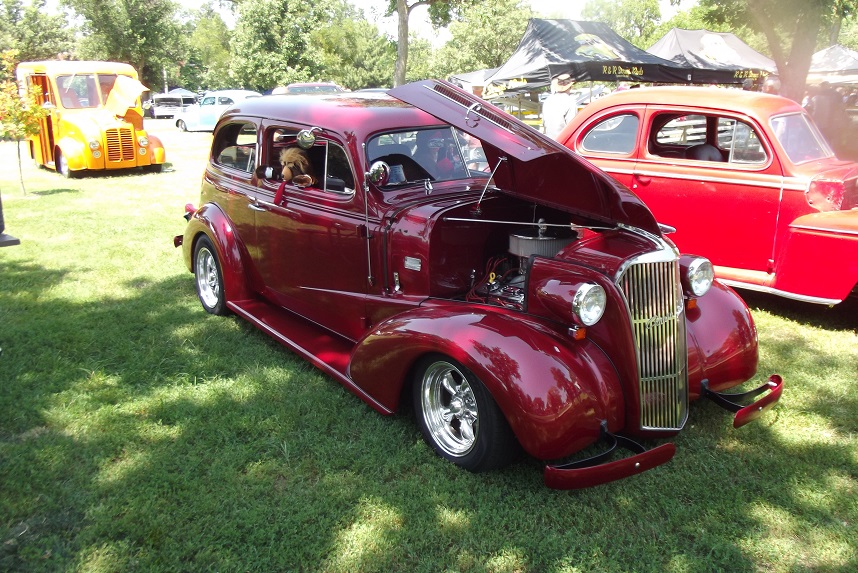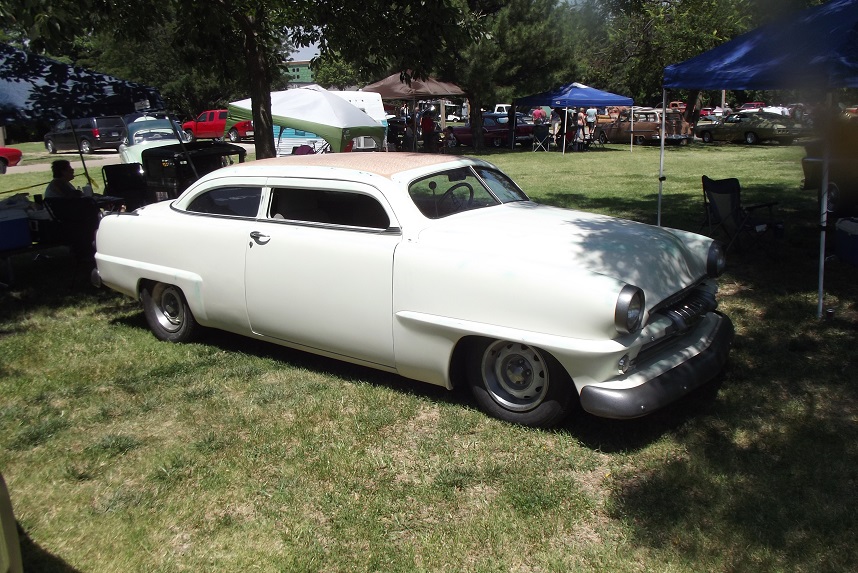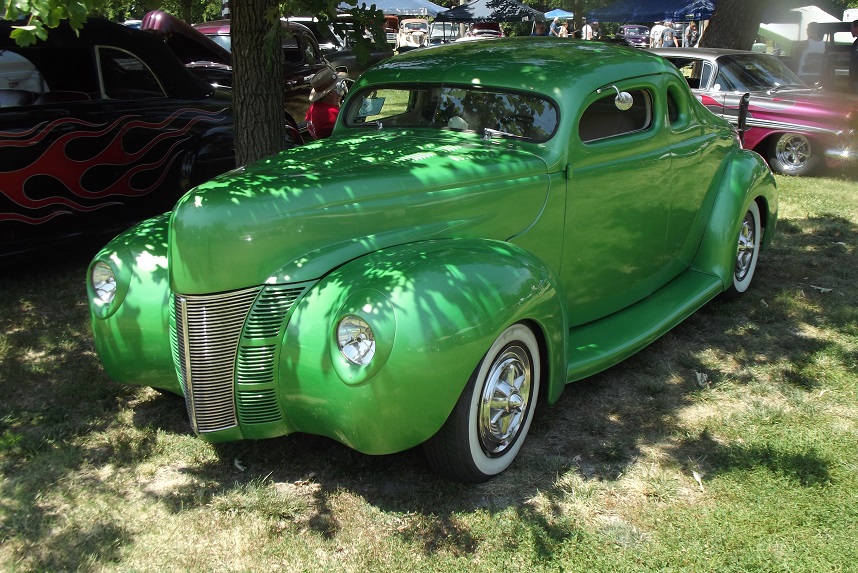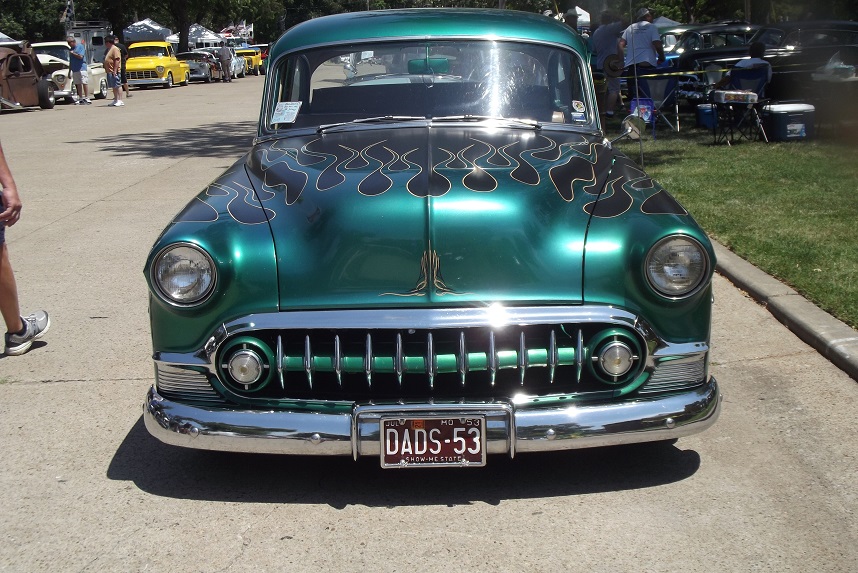 Look and above you you will see a Gold Chevy, 37 Chevy Sedan, White ???, Green Chopped Ford; Green Chevy and one smooth Chevy 63?
Below you will see a fine pro built Buick Sedanette (49-50), as good as it gets.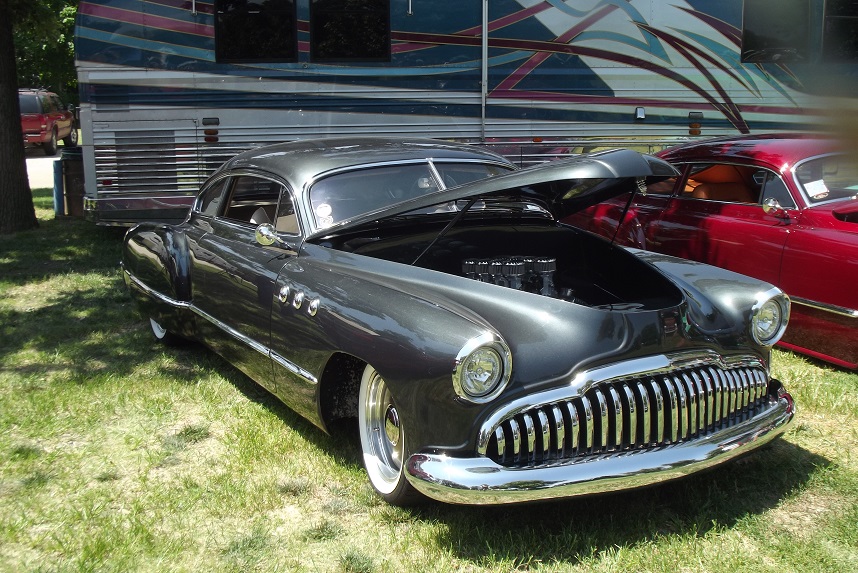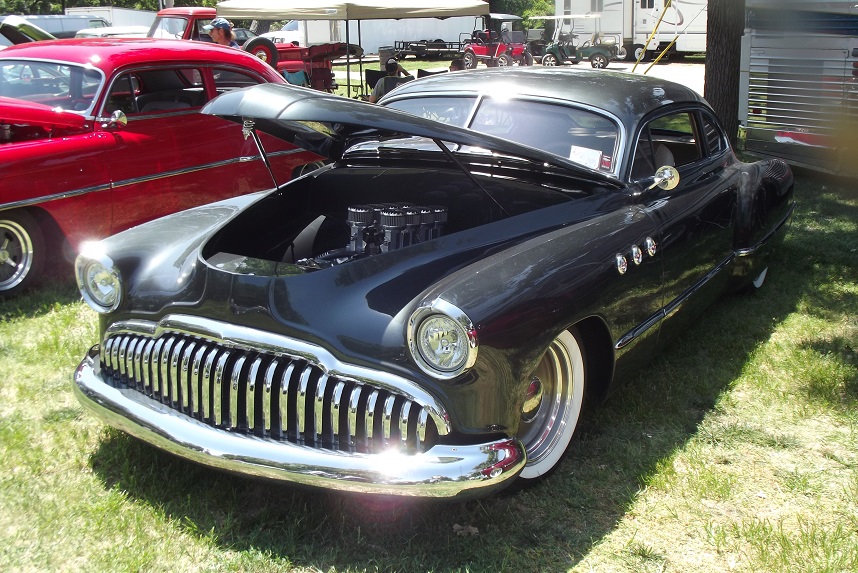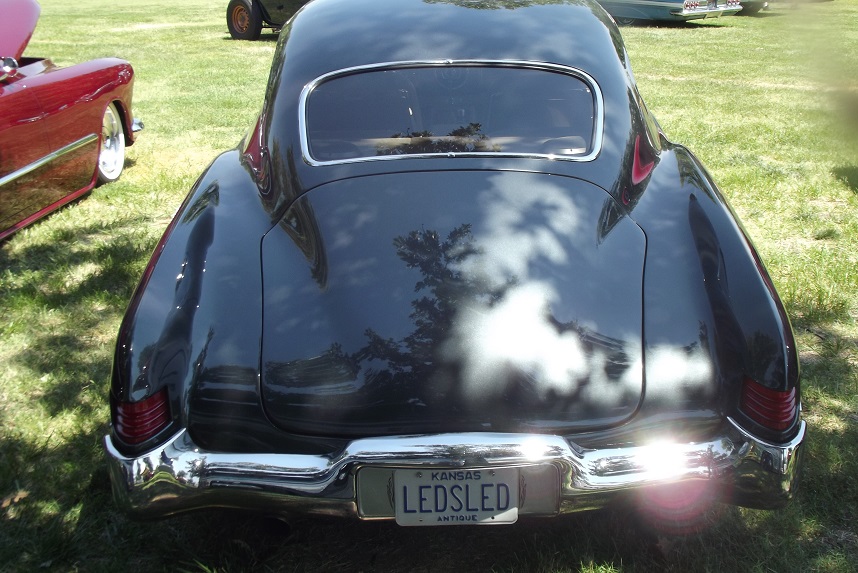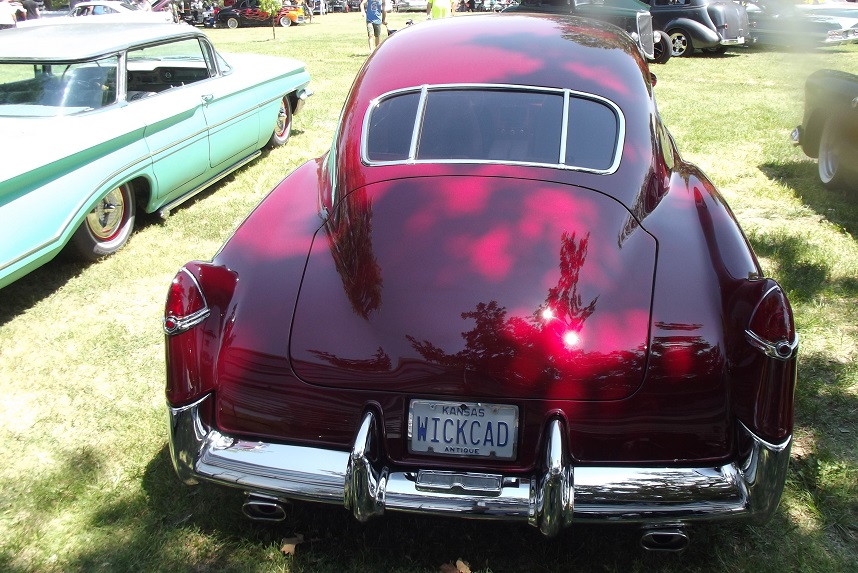 Compare the butt of the Buick with the Caddy sitting next door. I did not get good pix of the front of the Caddy but you can see it if you go back in time on this site to October, 2018 Haysville, Kansas.

How about two excellant Station Wagons, forever?

Doc Purma, Doc Hudson should have been there to see this Hudson.
You say you want chopped, look below!


Yes, I like those 49-50 Buick Sedanettes. Need to get me one.
Need a brand new golf cart? They got everthing including my love.

One of the best at any show is Ross and Anna Rodenbeek's Merc from Colby, Kansas. Come see this in Scott City, KS. 8/17/2019.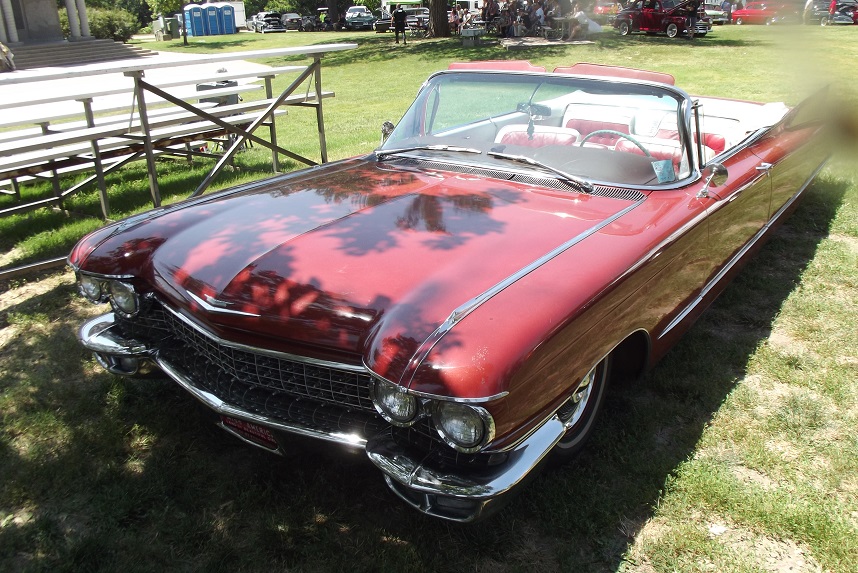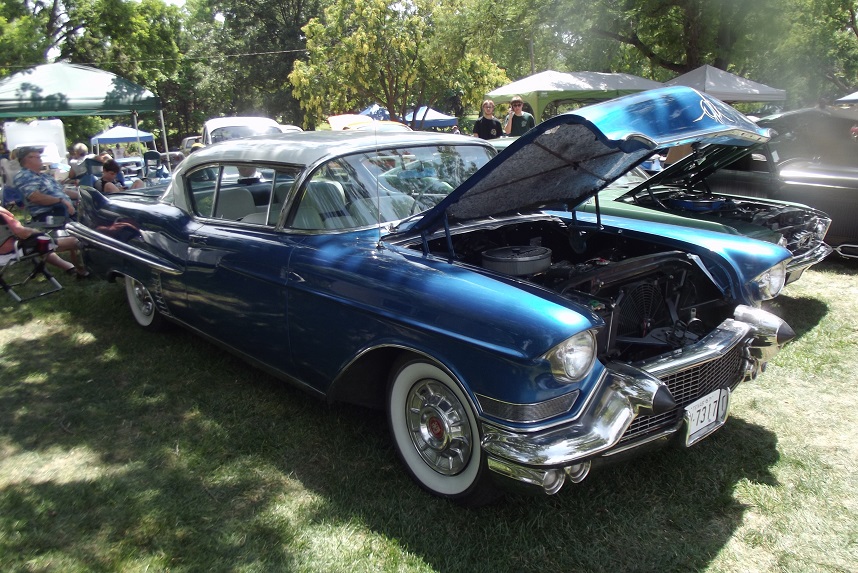 There were Cadillacs Galore.
Get your money out the Merc below is for sale!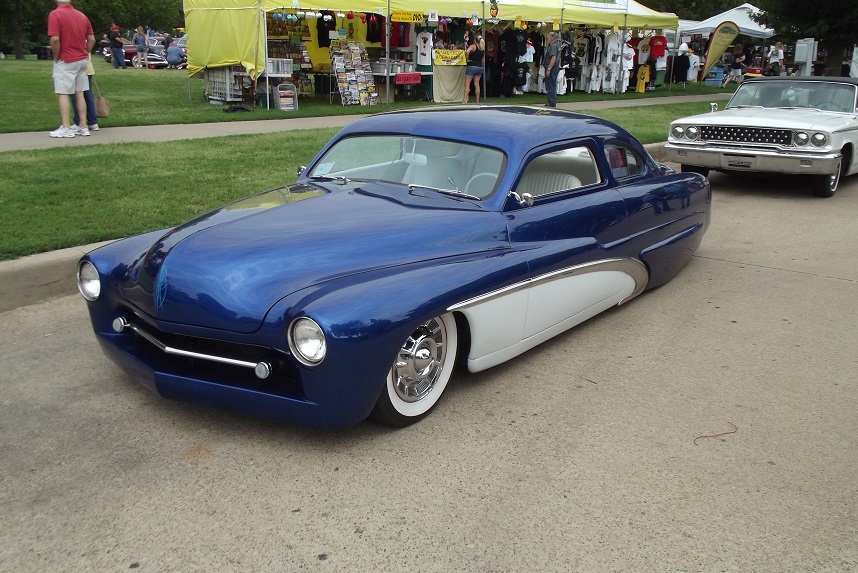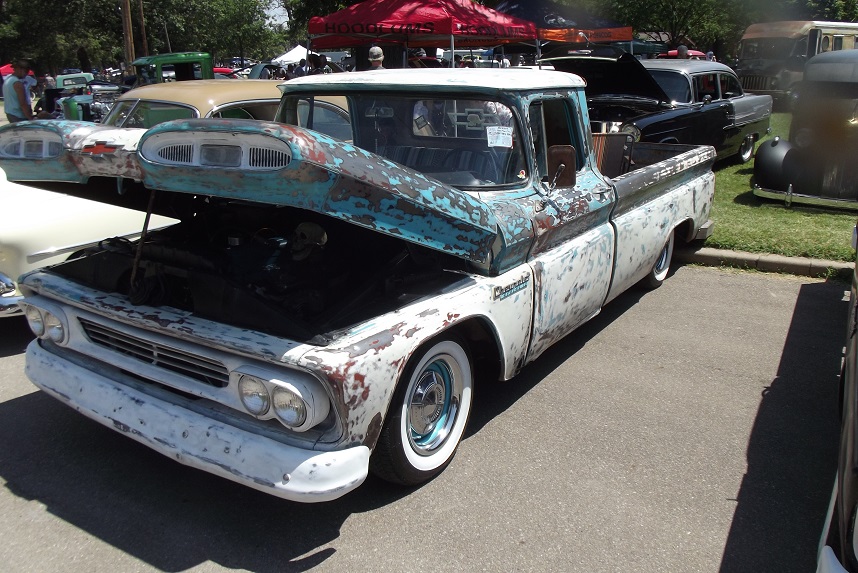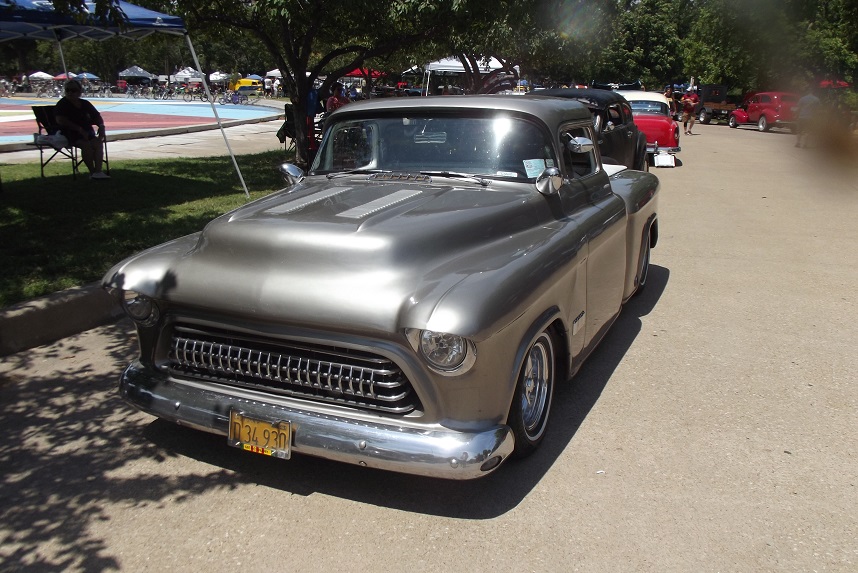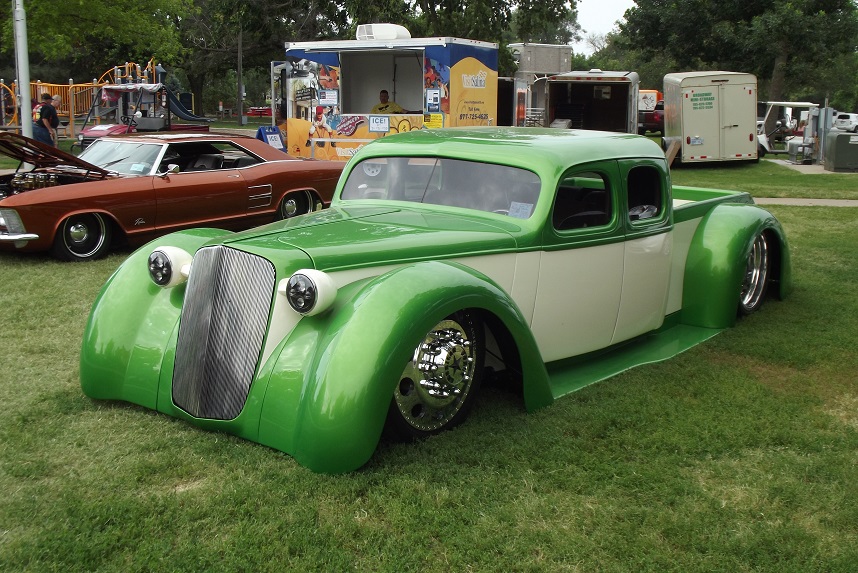 I would call the above a combination of different pickup truck ideas.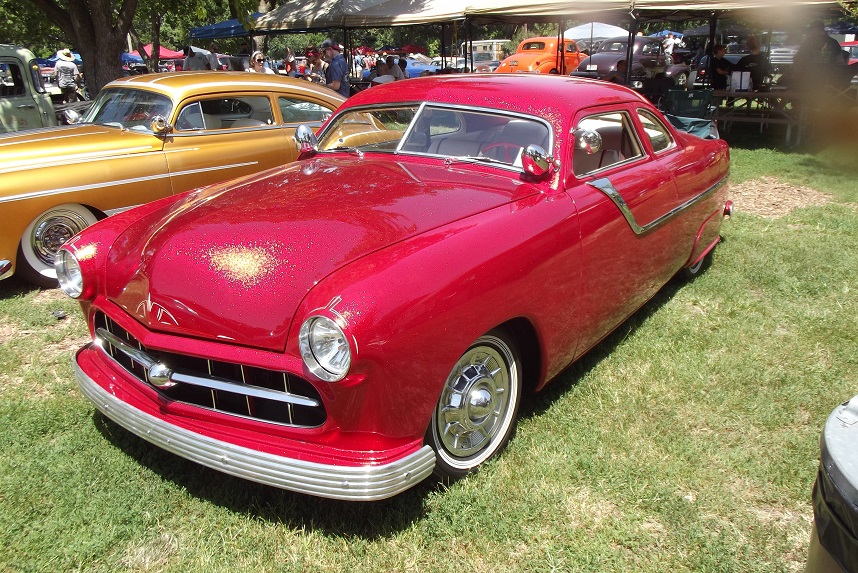 Actually the paint is smooth on the above Ford, there is just so much flake I could not get a good picture.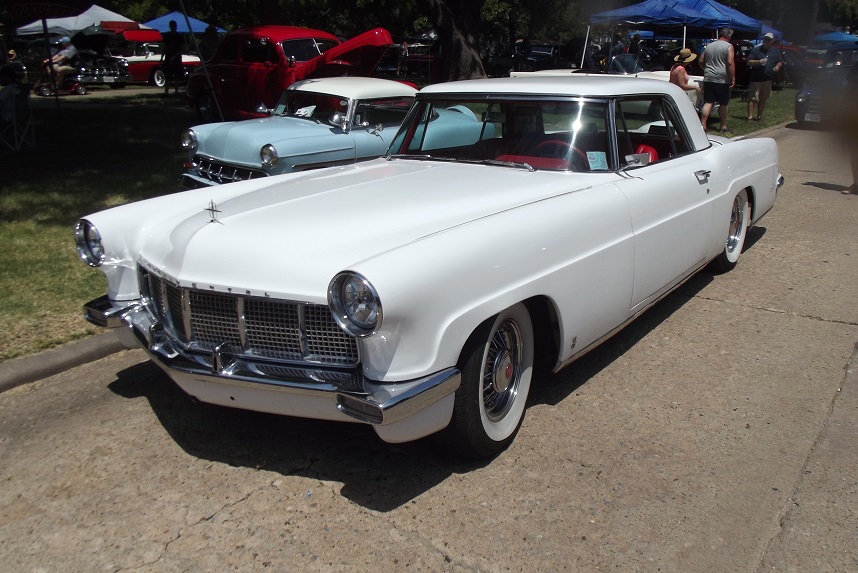 Who would not want a 1956 Lincoln. It is interesting to look at the minaturized 54 Chevy in same pix.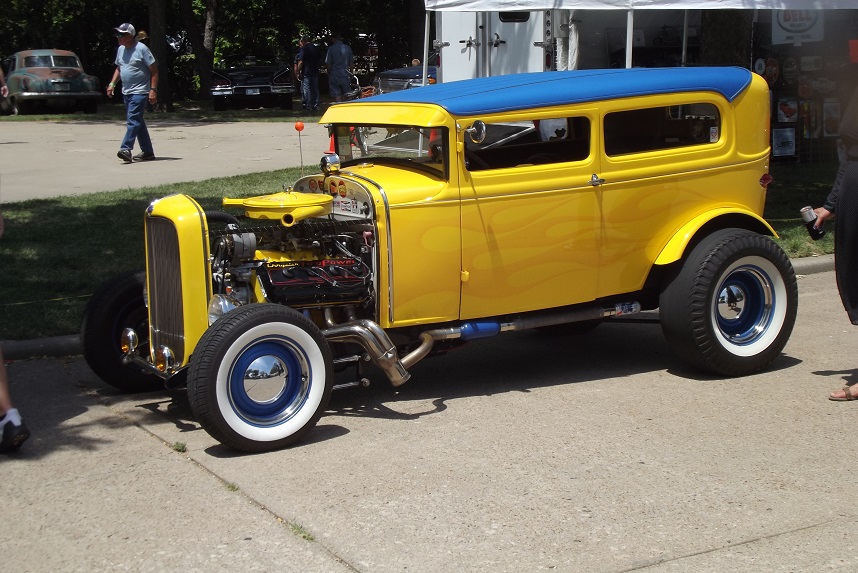 Never seen that color scheme.
Another view of my girlfriend.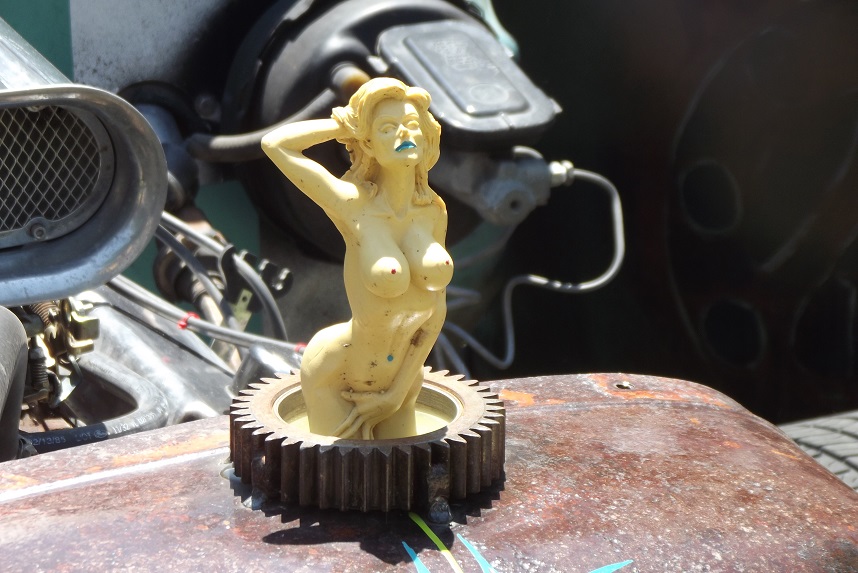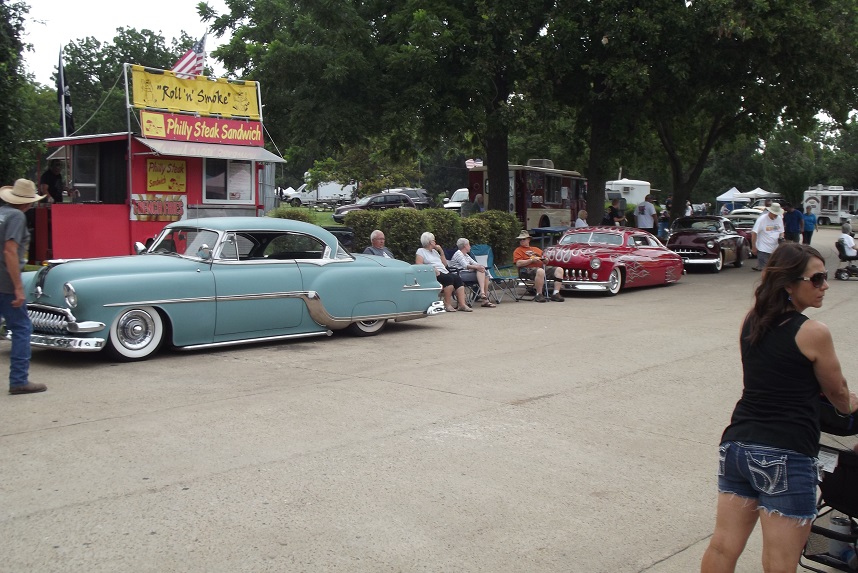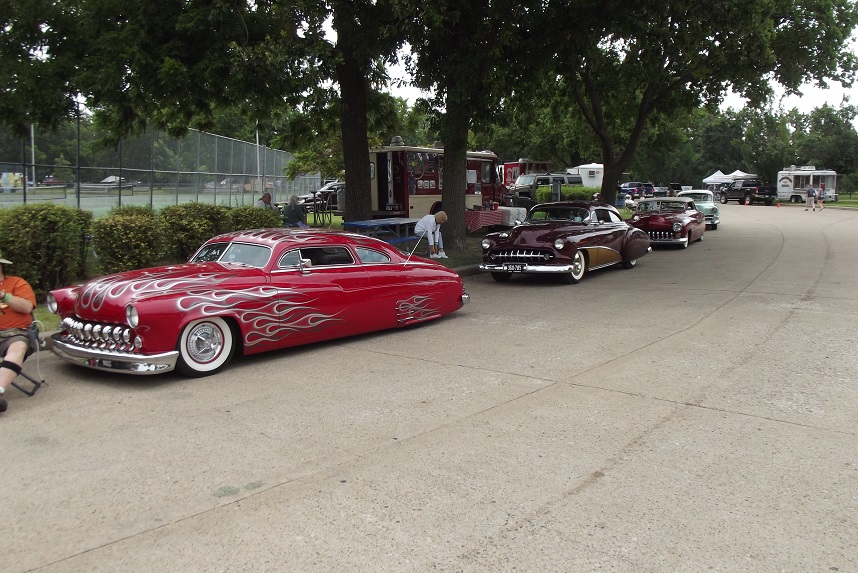 A Sunday line up. May have been winners?

NEAR GRAINFIELD, KANSAS ALONG NORTH SIDE OF I-70 YOU WILL FIND A WIDE SELECTION OF GOOD STUFF.
I will see you later. Right now the plan is going to Dodge City, Kansas, August 3, 2019. Hell might go to Boot Hill for a gunfight.