2019 Jungle Run V, Garden City, Kansas
Jul 14, 2019
The Fifth Annual Jungle Run in Garden City, Kansas was held July 13, 2019. The last number I heard was 67 cars showed up. It was a Hot Day, or I expect there would heve been more. There were some nice cars and various bugs: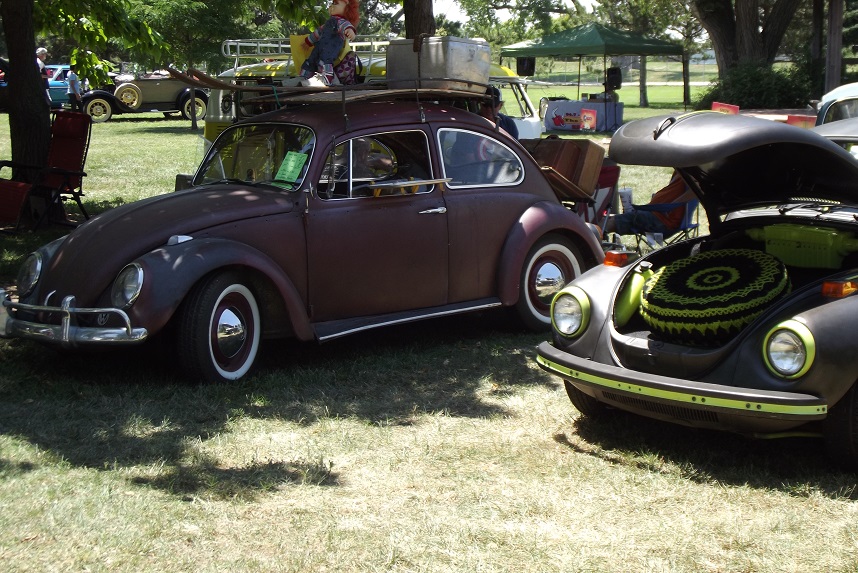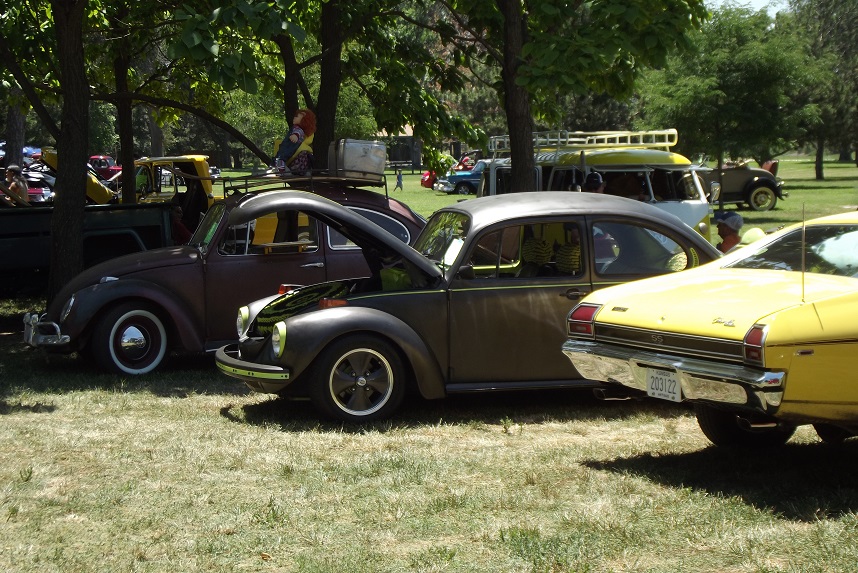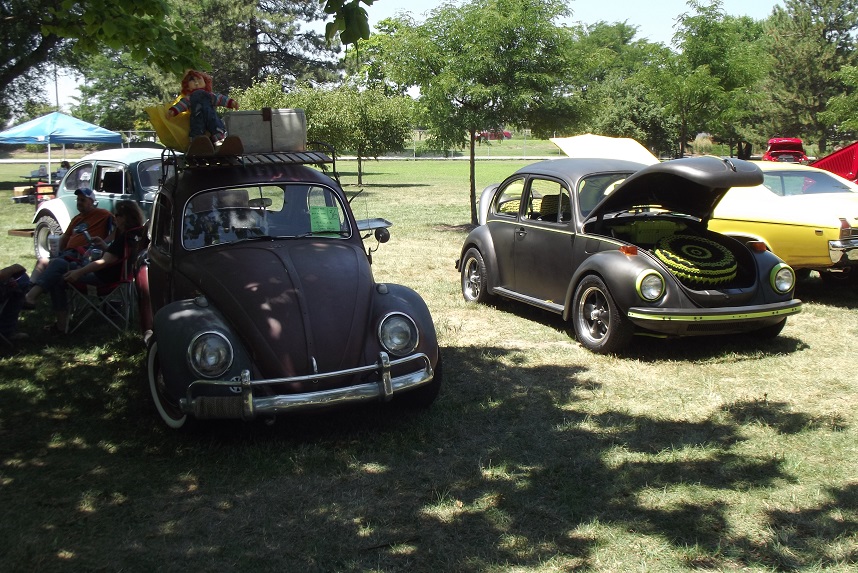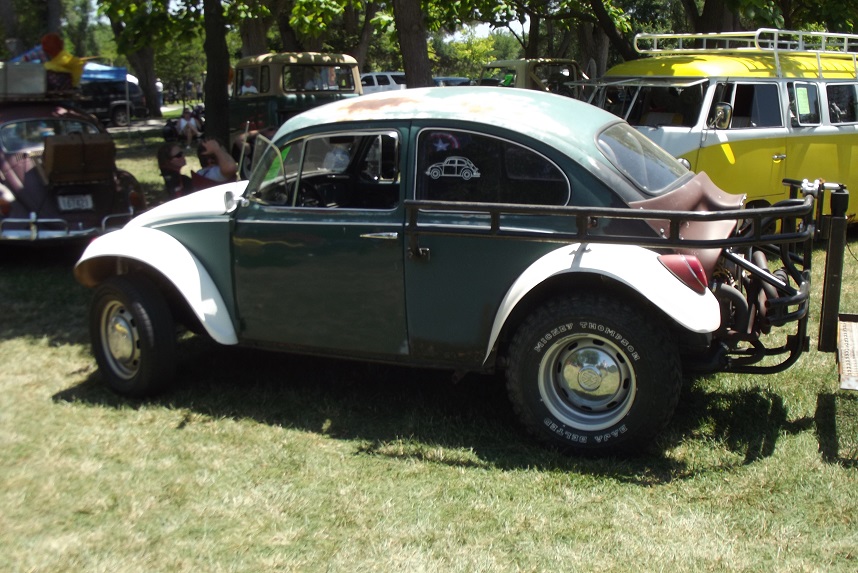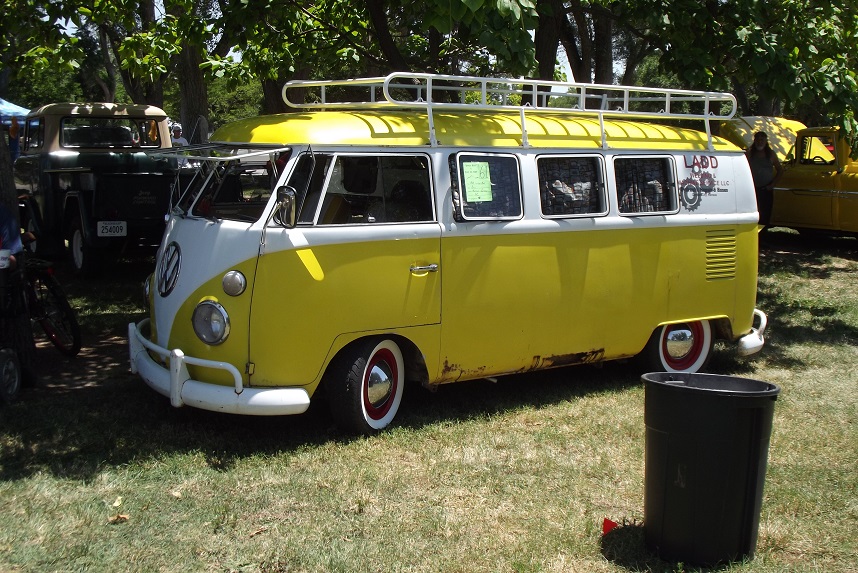 The Yellow one is a VW Bus not a car hauler for the rest. Actually, it was good to have them there. You do not see that much. One even had a movie star on the top. look close, you will find CHUCKIE.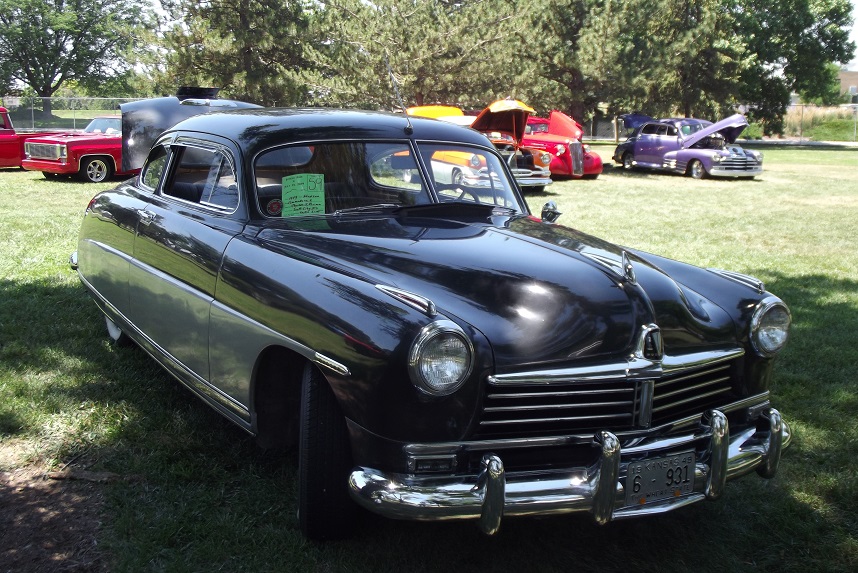 The hotest car there belonged to Doc Purma. That is why he found it some shade. After all you have to drive them home.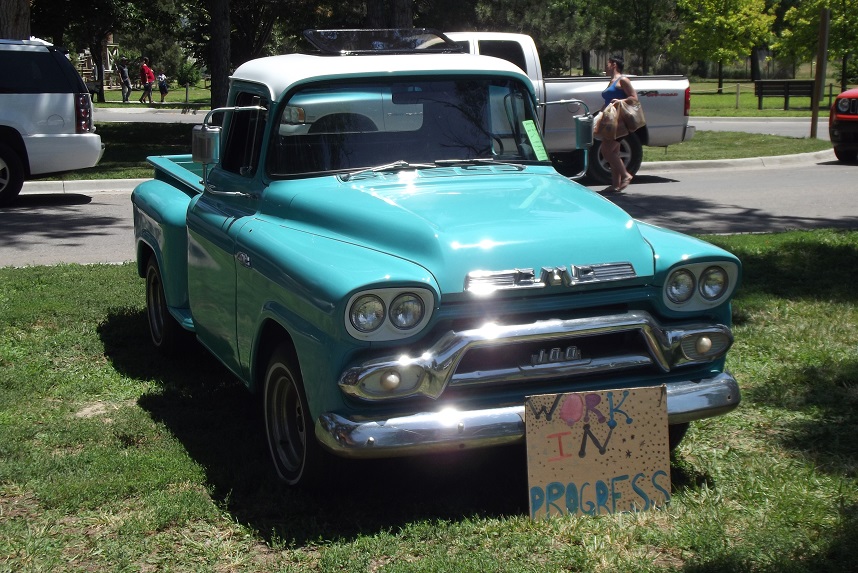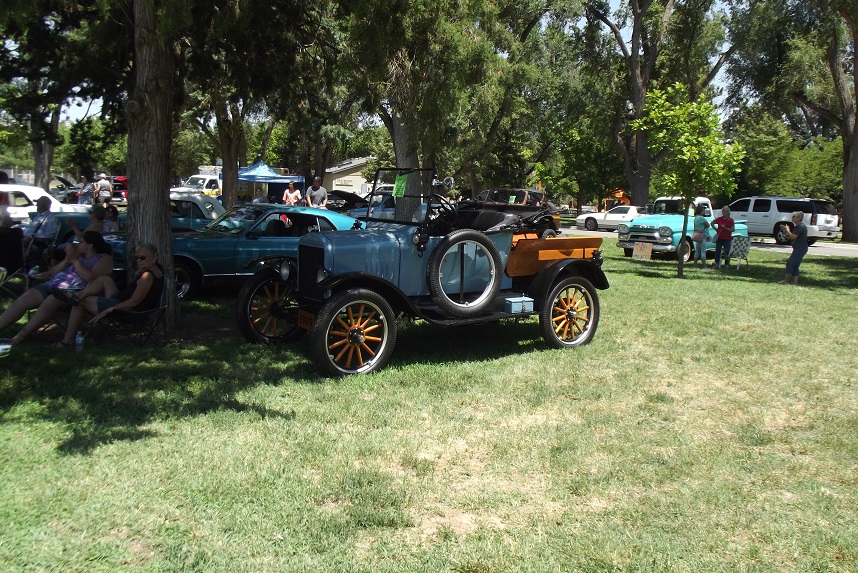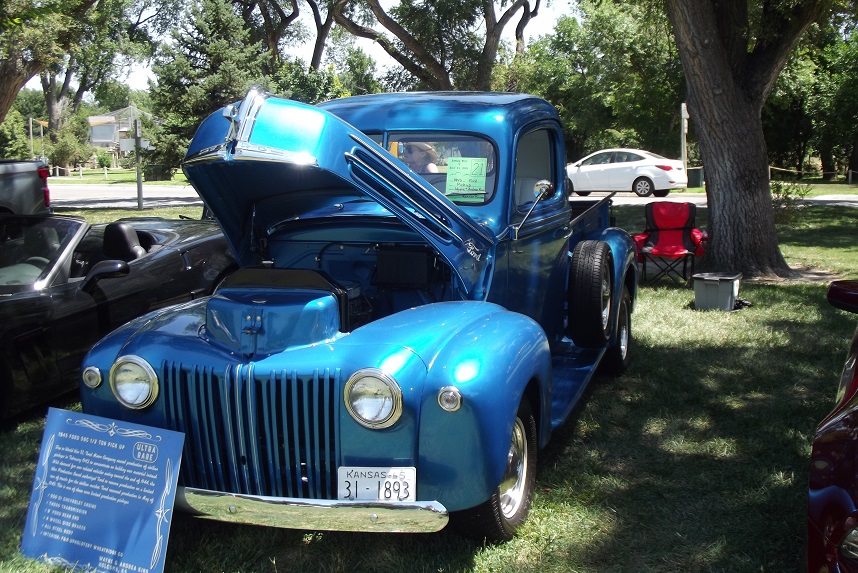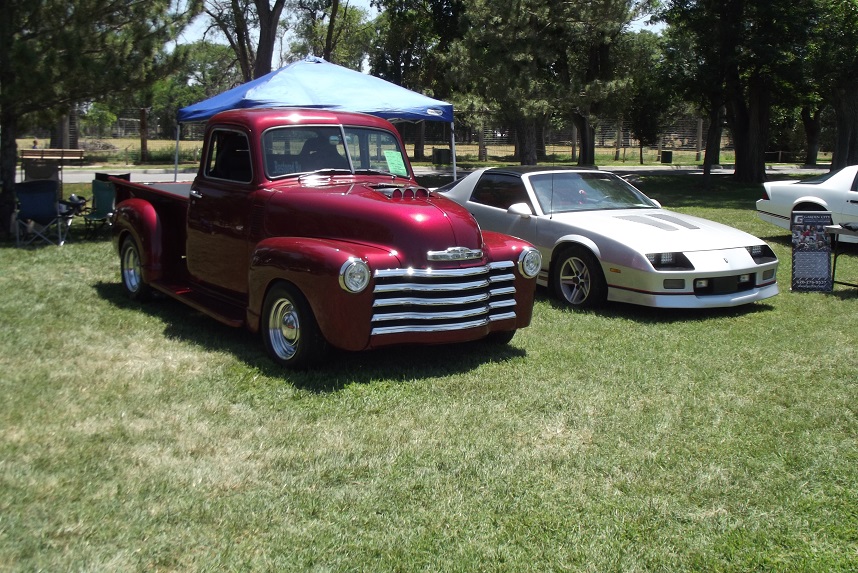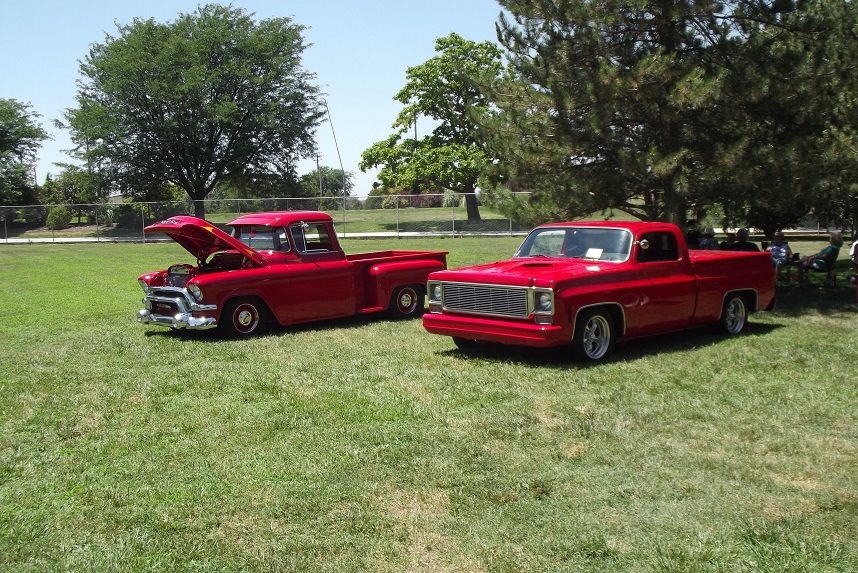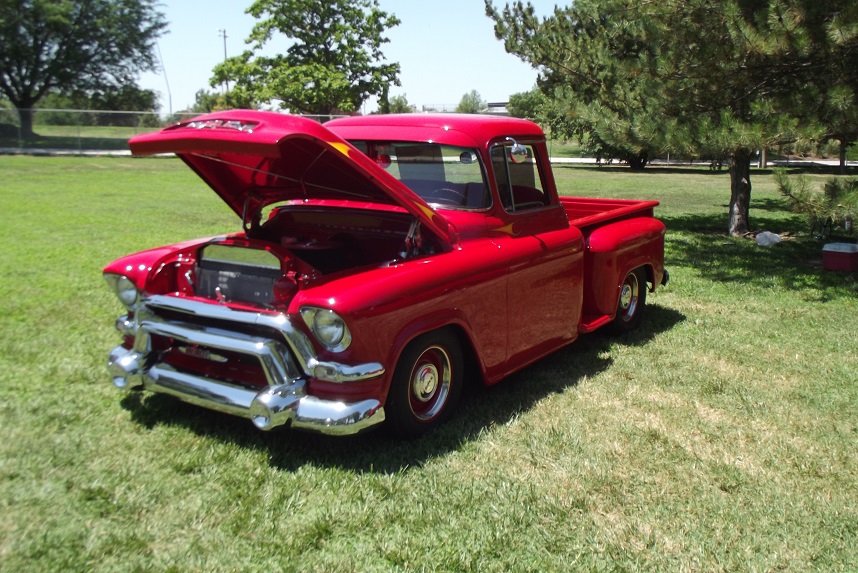 Pickups, Pickups and more Pickups. The last pickup above belongs to Mike Edwards who was named he newest Honorary Horses Ass. He seemed a reluctant receipent. The day was saved when right after the announcement a volunteer advised she would be willing to accept.

The above Corvette won the Monster Muscle trophy.

Alan and Marsha Scott, of Dighton, Kansas, brought her original Chevy

Wow, how have Mustangs changed over 44 years or so!

Two Ford Sedans.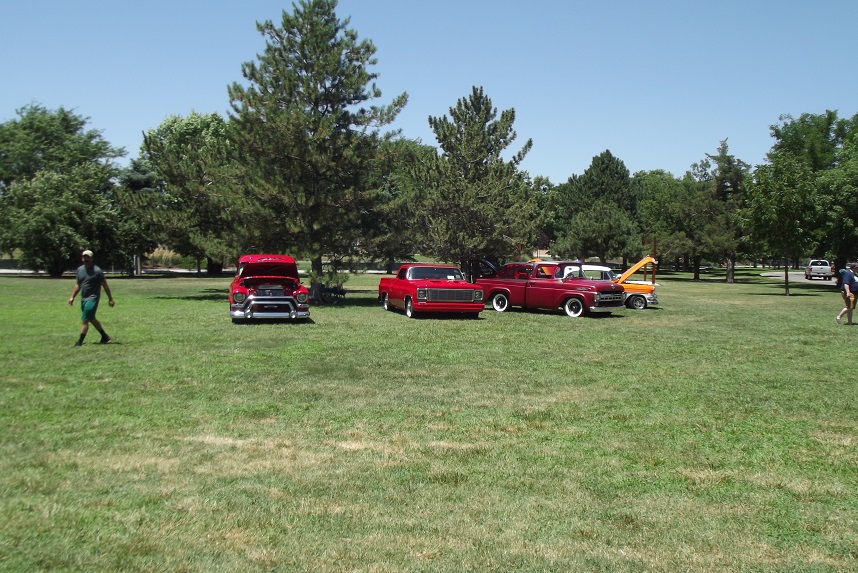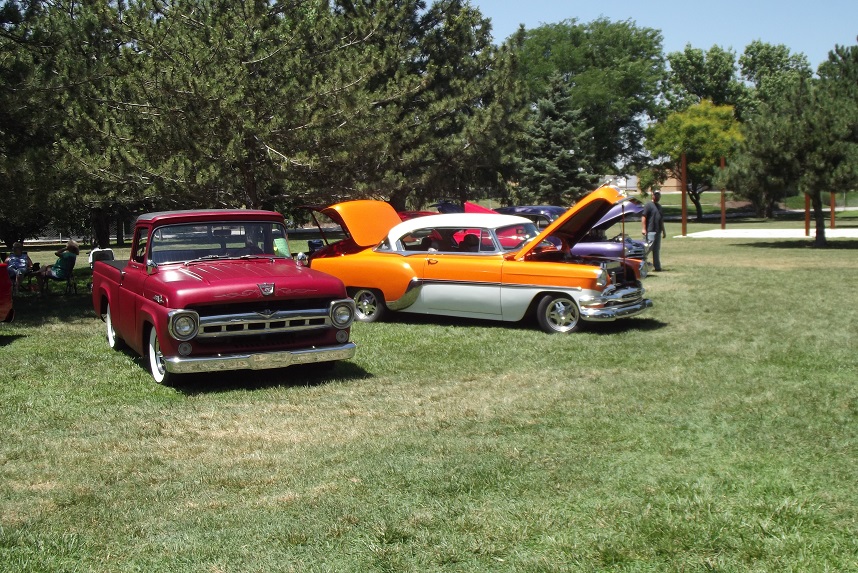 The above unsociable people parked at the far end of the park.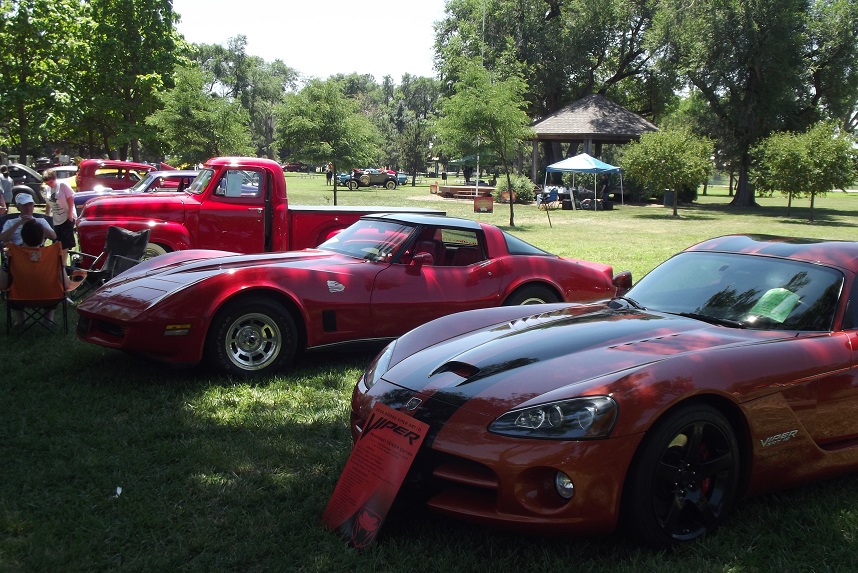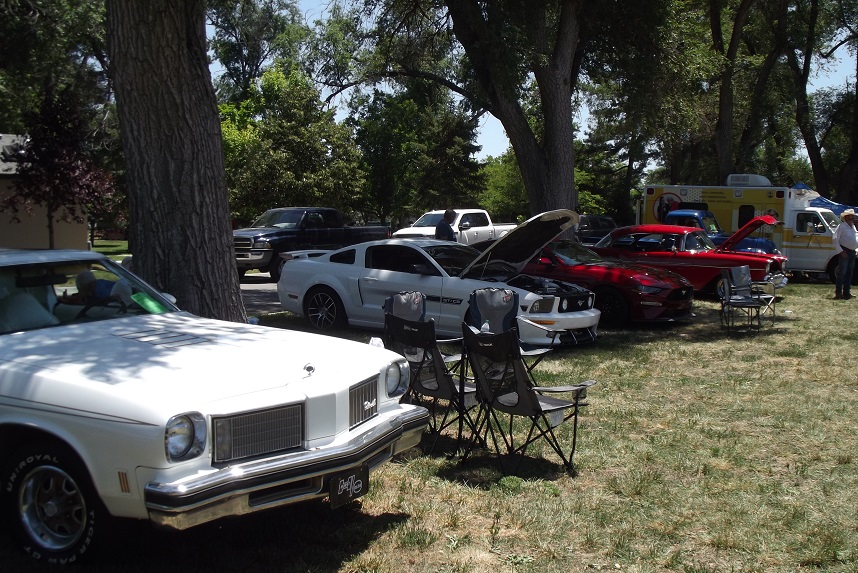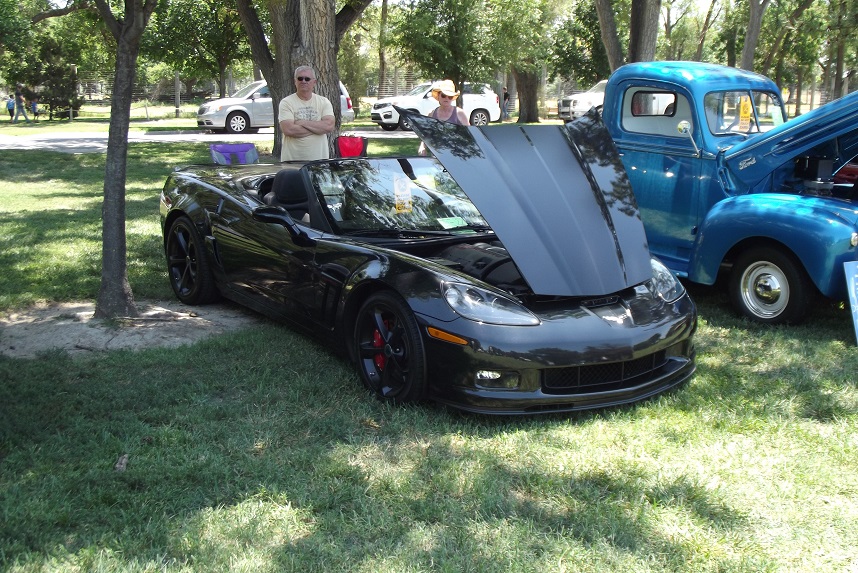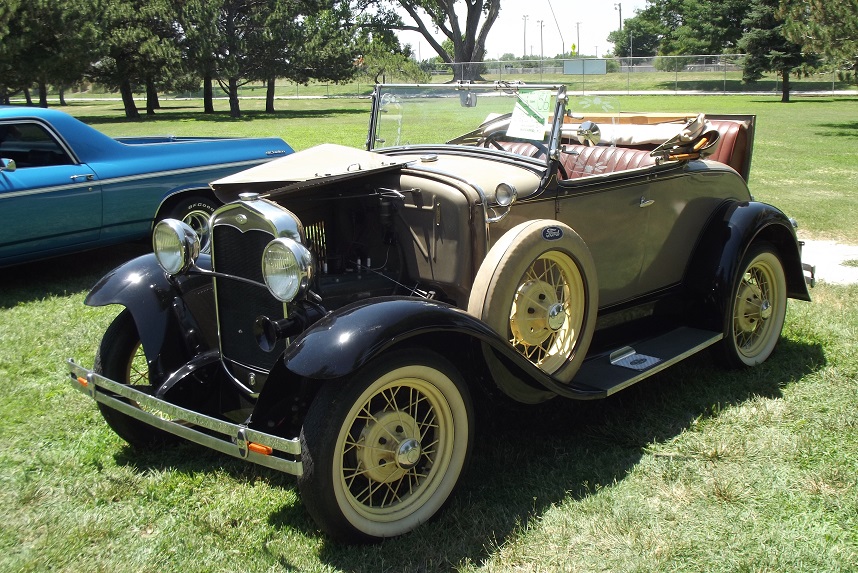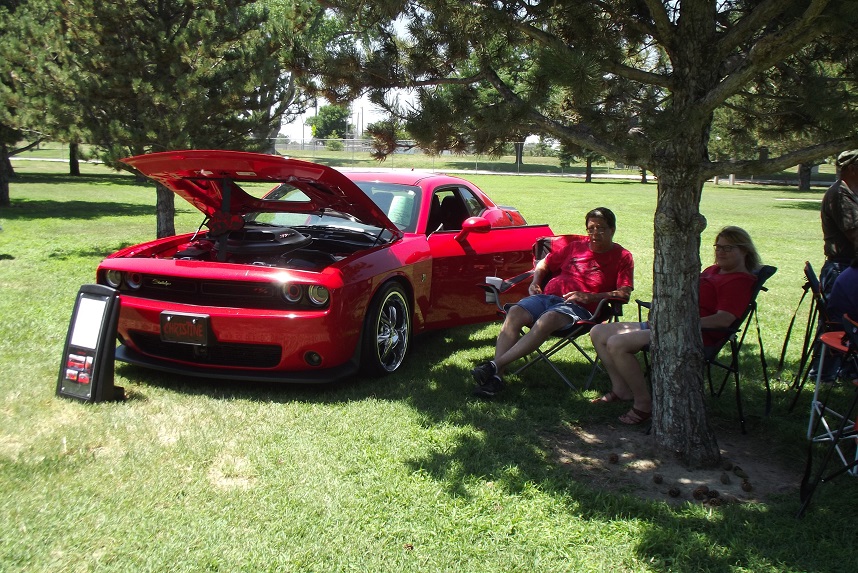 A familar face from Oklahoma. I ask that you say Hi to Otis Thomas, alias, "TIN MAN", from the Horses Asses. We honored him with the Horses Ass Trophy, many many years ago.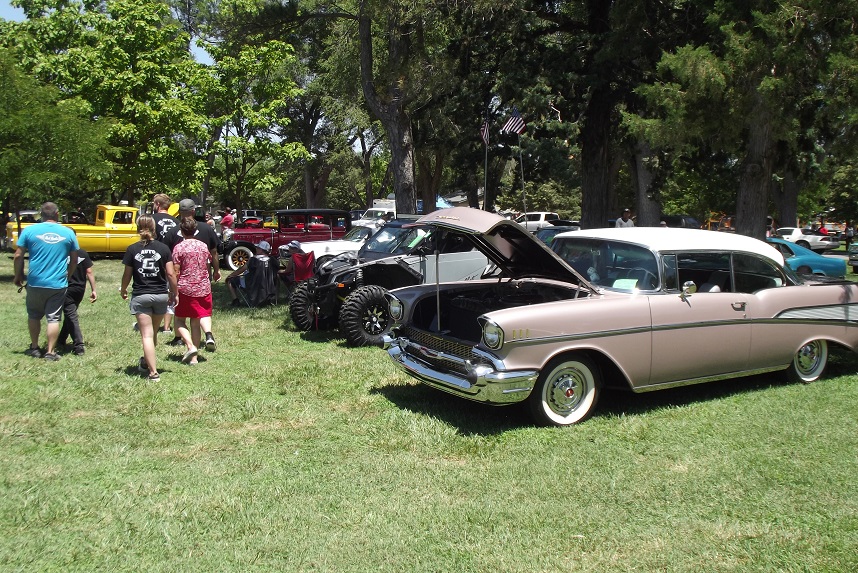 This belongs to Linda Mueller and is one beautiful 57 Chevy. I told Linda it had been years since she and the 57 came to Scott City. I suggested we have Chuck Gill drive it up but she did not feel that would be safe.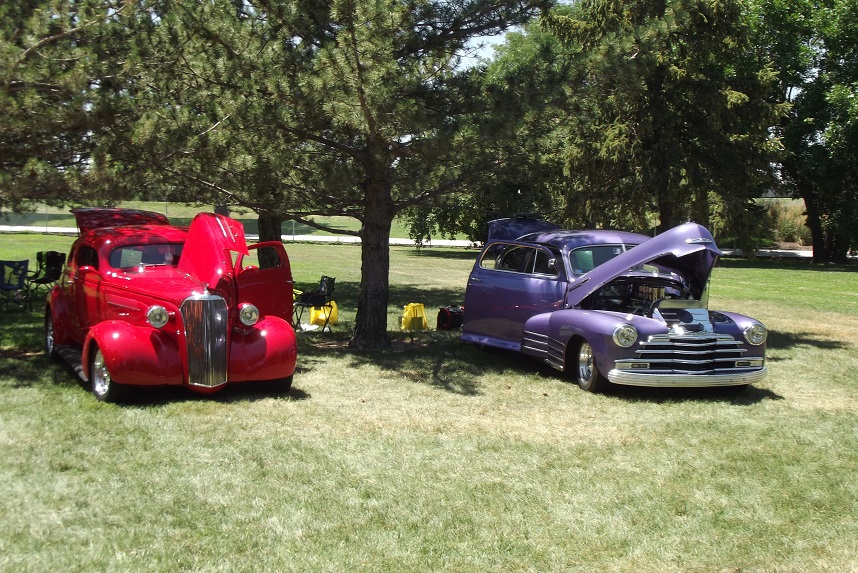 Jack and Jake, way on the end. Even further out than the "Unsociables".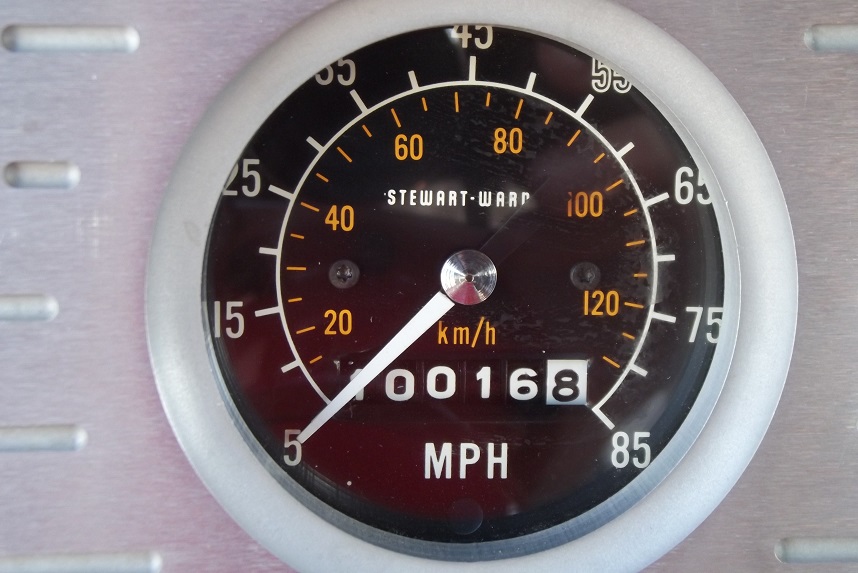 Just thought I would prove to you that the 37 finally has over 10,000 miles on it. That be the red one right above.
Looks like my next adventure is Salina on July 26 unless some has a better idea.