Old Men with too much time and beer on our hands!
2019 Hugoton, Kansas
Sep 19, 2019
Hugoton, Kansas. WAS there going to be a show or WAS going to be no show? Well the answer is there was a show on a nice day, in a great park and they had 83 cars. Take a look.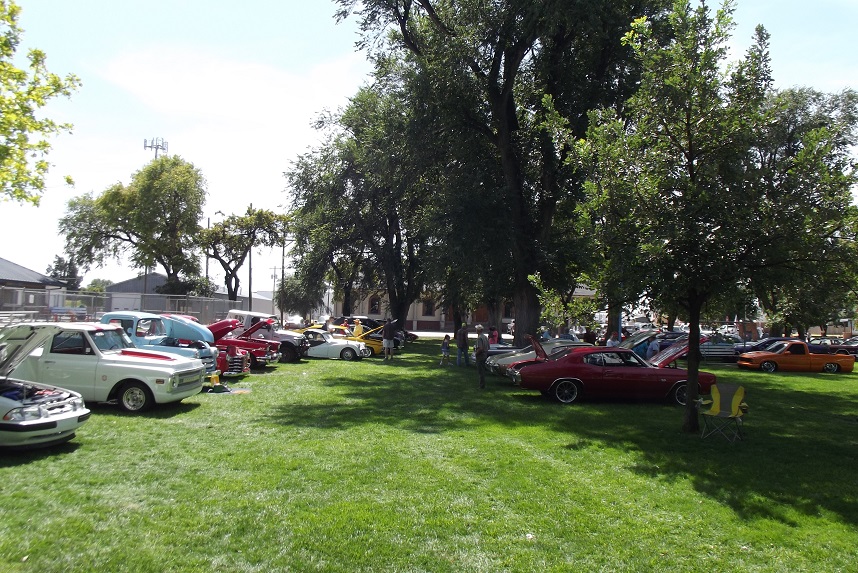 A look to the north shows there was a wide variety of cars.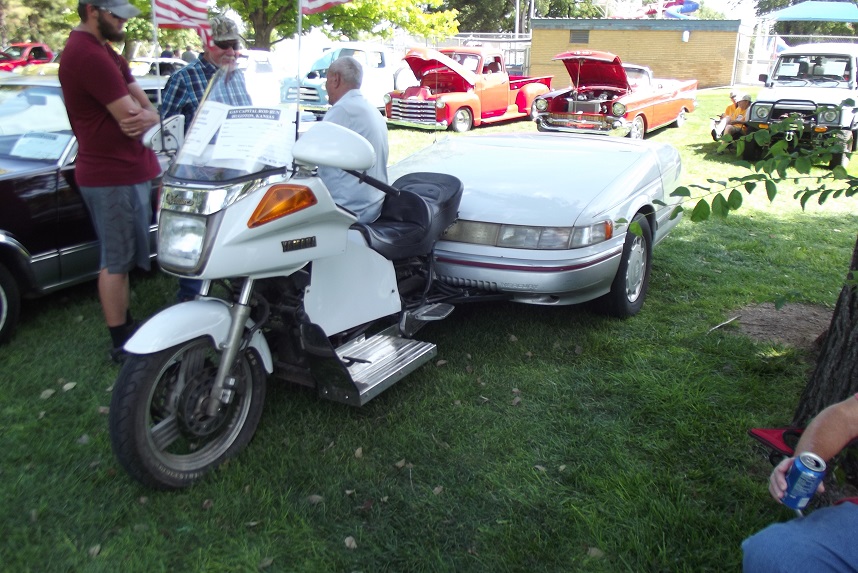 Now look close at the above. I thought this was a motorcycle pulling a trailer. WRONG! This is a unique tricycle. Note there is no motor nor a rear wheel on the motorcycle. Look further that is not a trailer. Following the motorcycle or what looks like a motorcycle is part of a Mercury Sable complete with headlights, a motor and front wheel drive.

How about a 53 Plymouth. How many of these do you see. My grandpa had one with a whirly gig Jesus instead of a hood ornament.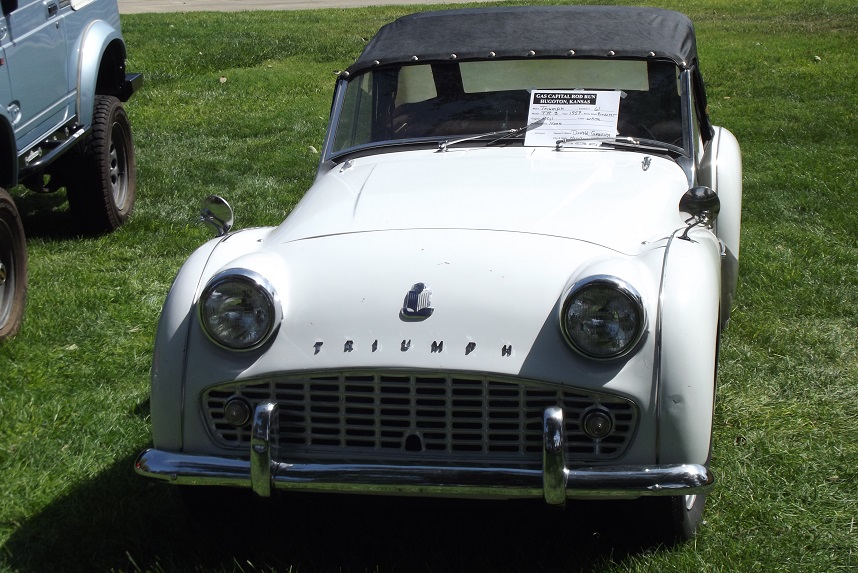 How about a 53 Bug Eye Triumph?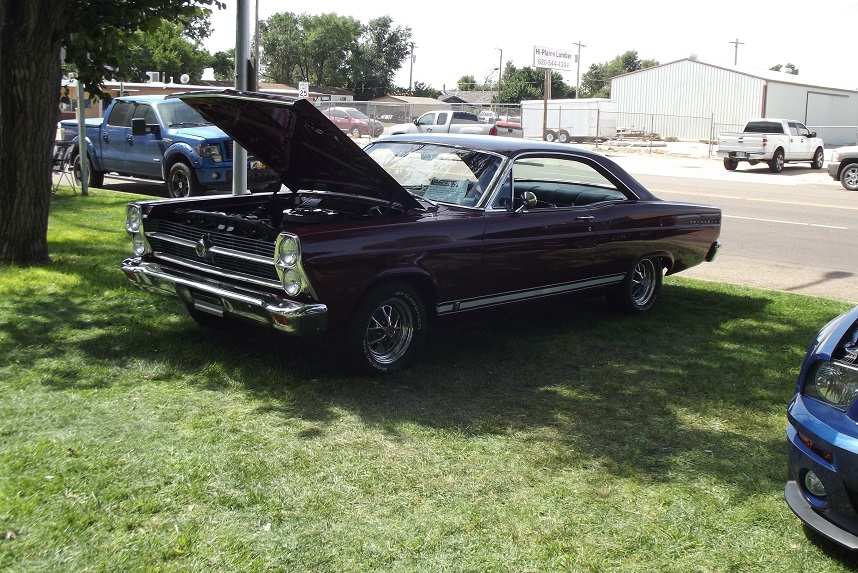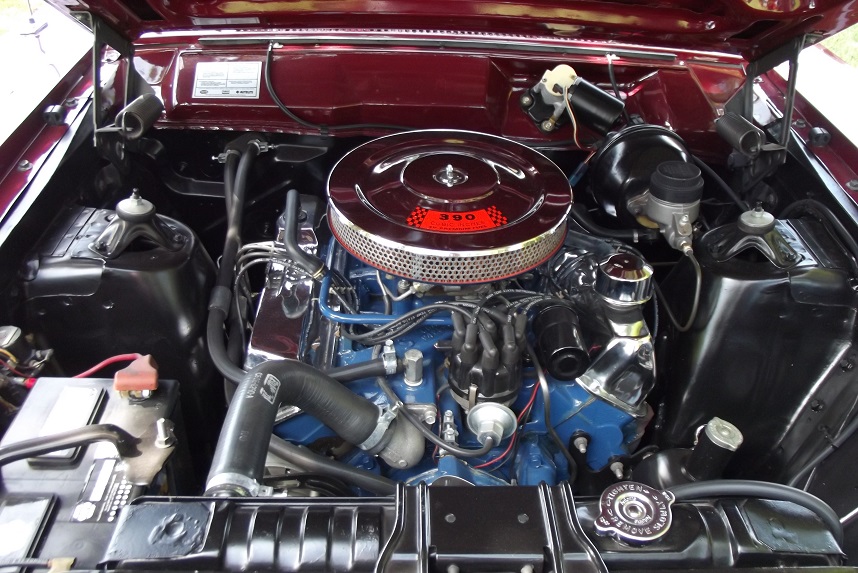 Something you do not see. A 1966 Ford Fairlane GTA. This one is well done.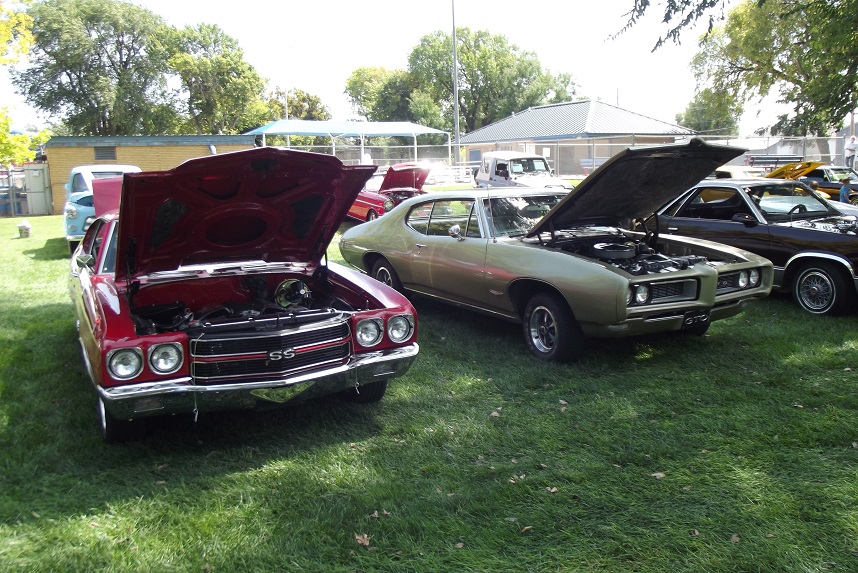 r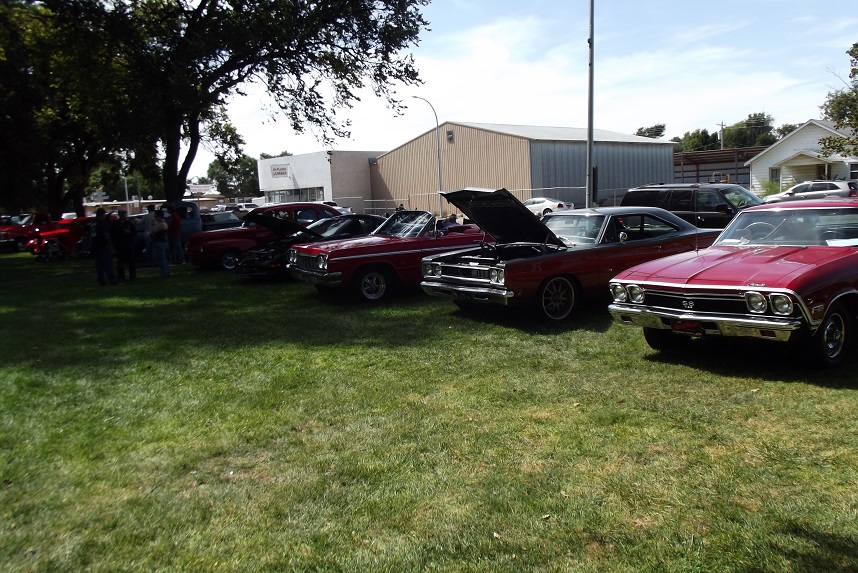 Some Ulysses folks, Caldwell, Johnson, Krie, Trahern, Riley and others.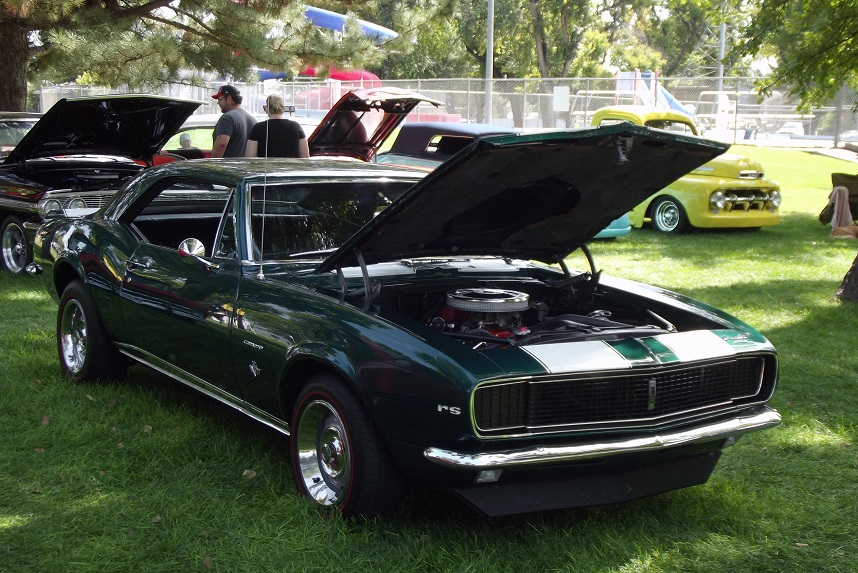 One very nice 67 or 68 Camaro RS. Dark Green in Color.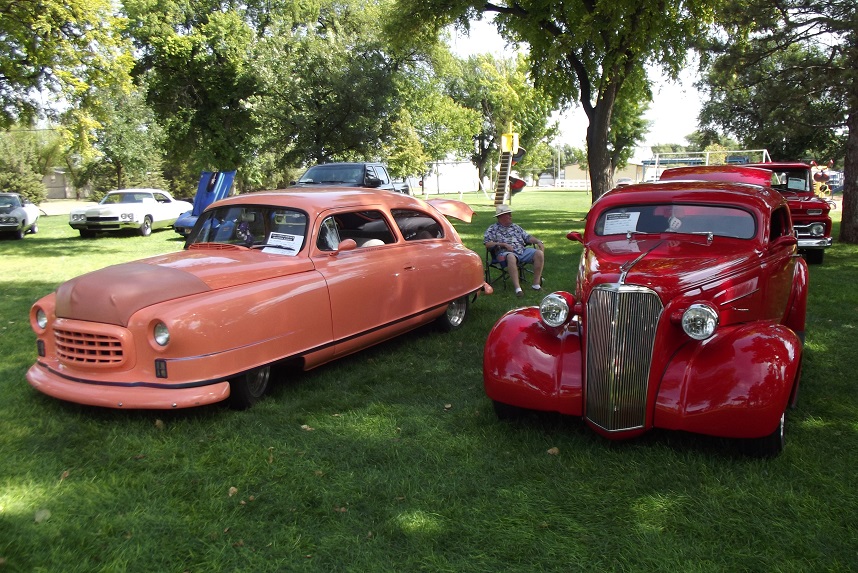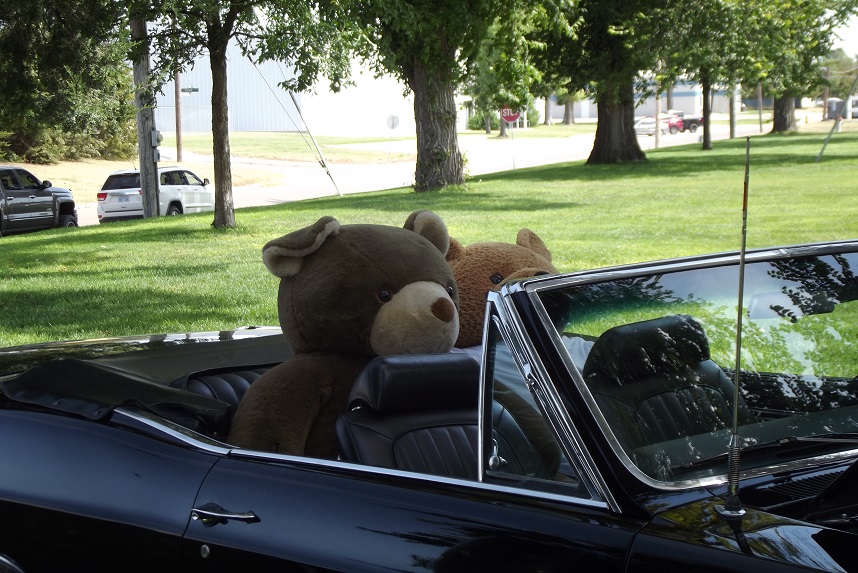 Just some Teddy Bears.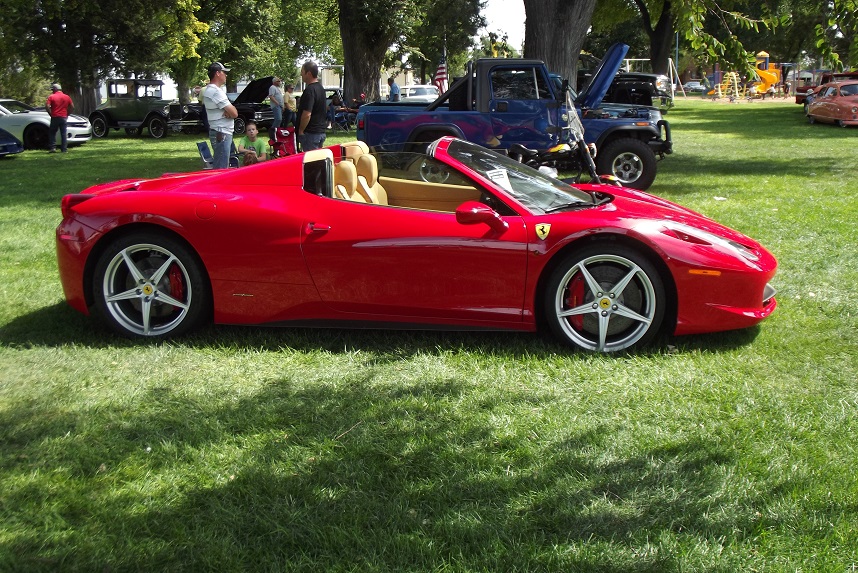 A red Ferrari (I had to look up the spelling). Now that is not something you expect to see in a Western kansas City Park!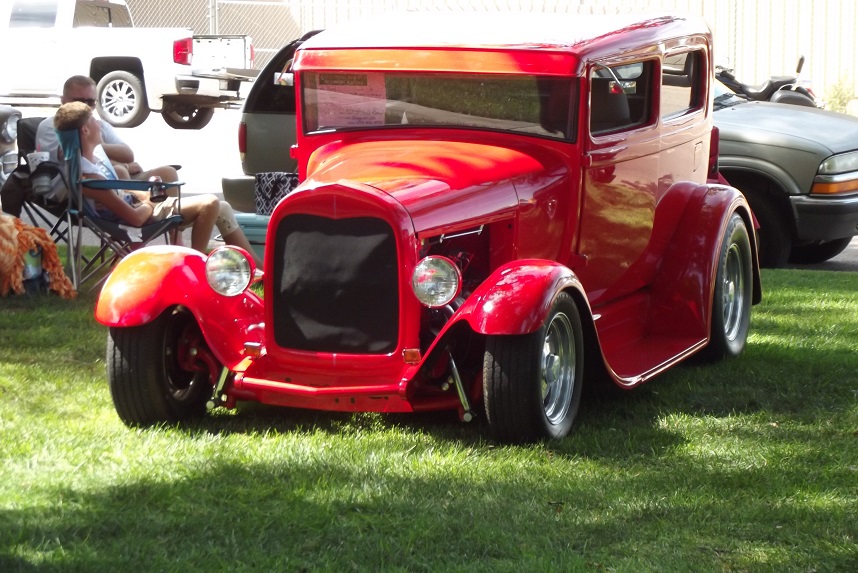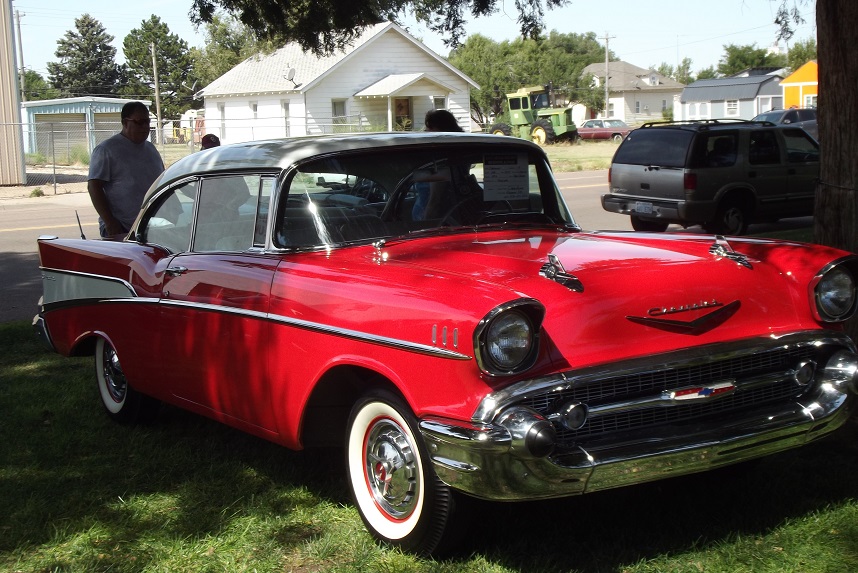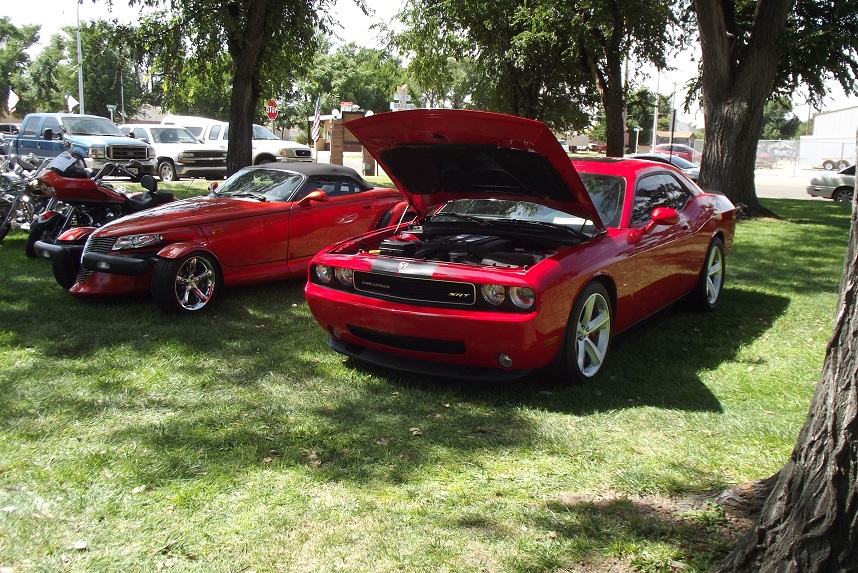 More the norm for Western Kansas.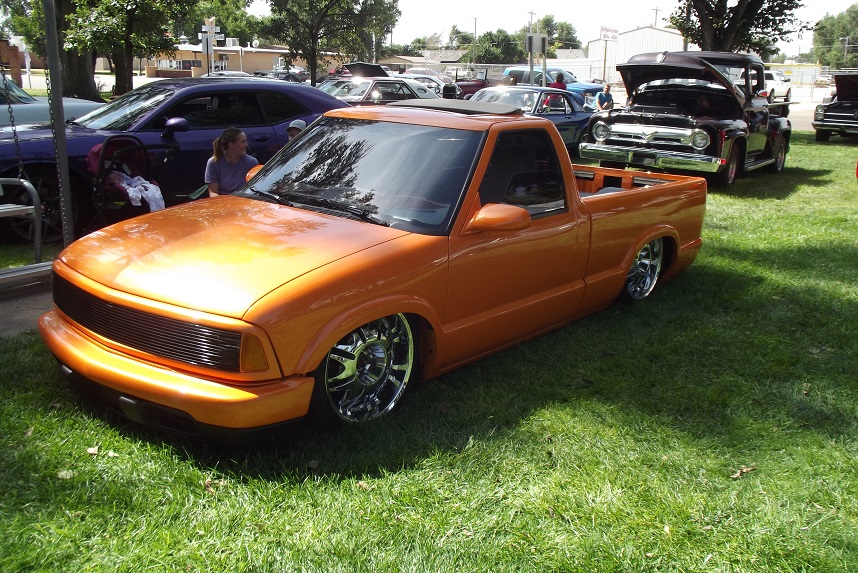 This is not usually my flavor but this is one well done pickup. I would guess it is a S-10 Chevrolet. Lowered, bagged and painted beautifully. This is a good way to end this post.
See you nesxt weekend in Stevens Park, Garden City, Kansas?
Comments
Topics
---
Archives
---
Favorite Links
---
---