2018 Lake Scott Carshow and Rod Run
Aug 26, 2018
We had the 39th Annual Lake Scott Car Show and Rod Run on August 17, 18 and 19. It was a success eventhough the weather tried to play games. 160 cars showed up for Saturday and the participants picked some good winners.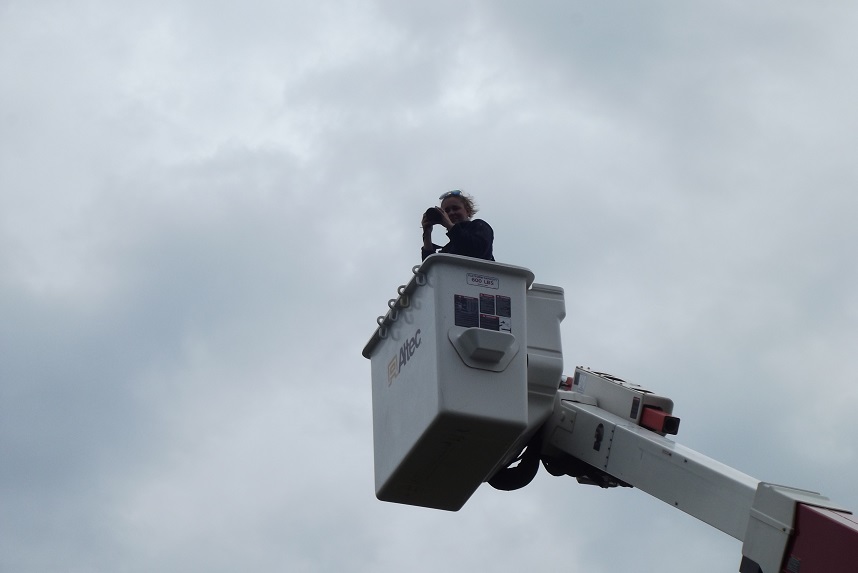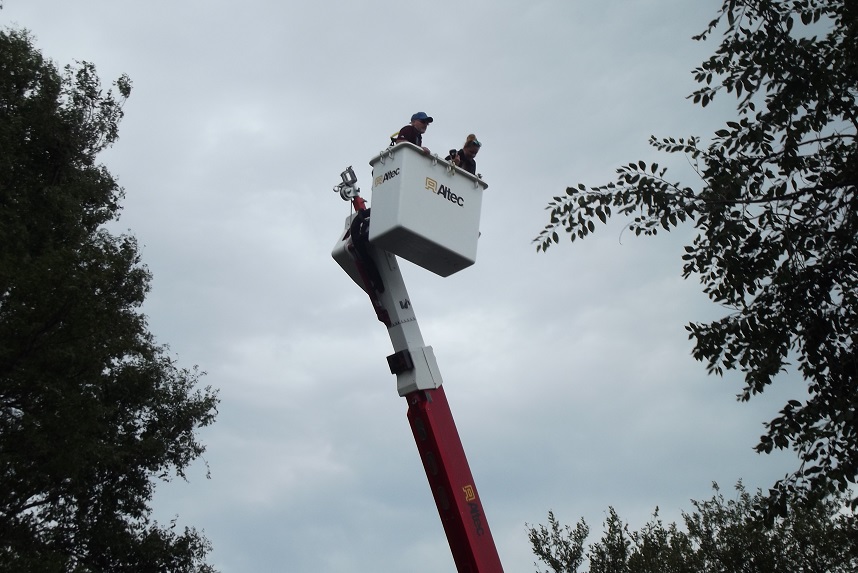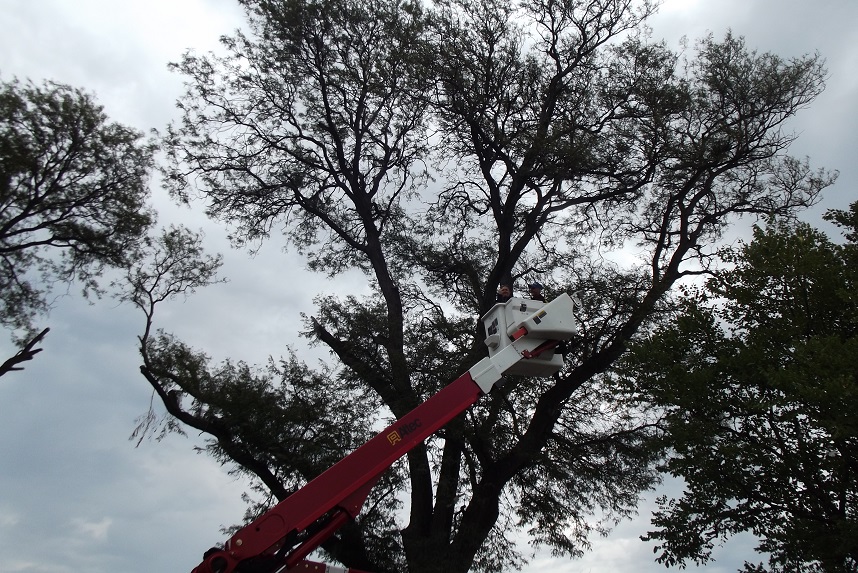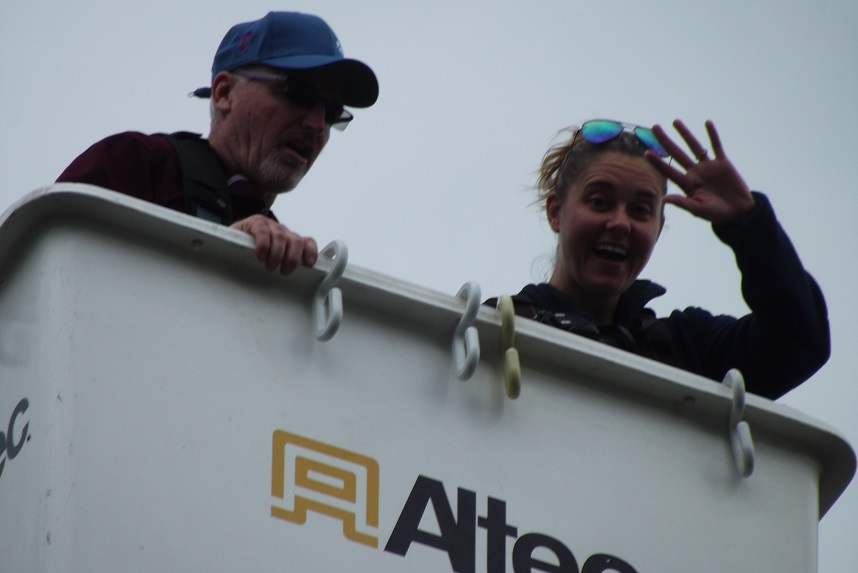 New and different for the show in 2018 was a bucket truck. We put my daughter up in the air with her camera.
The Participants Choice was owned by Joe and Jan Paproski, of Aurora, Colorado, they fired up the crowd.
One young viewer decided to dawn her shades to avoid buring her eyes.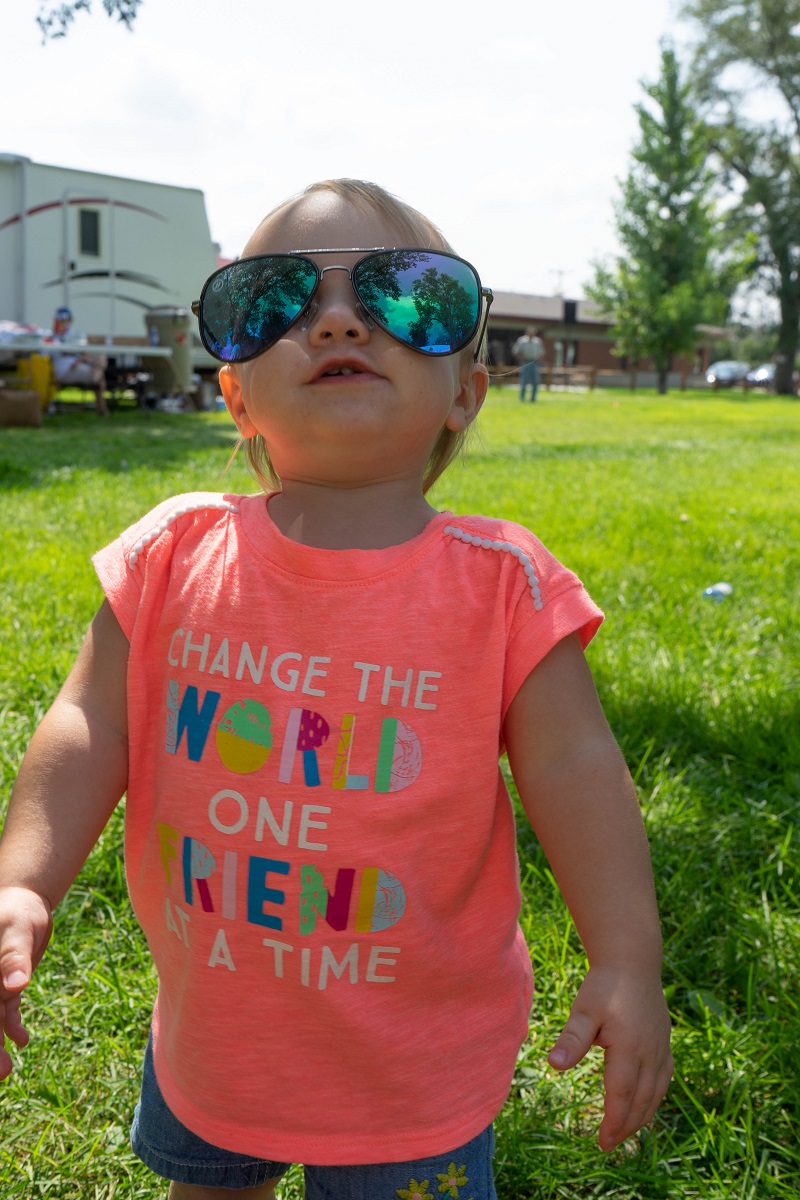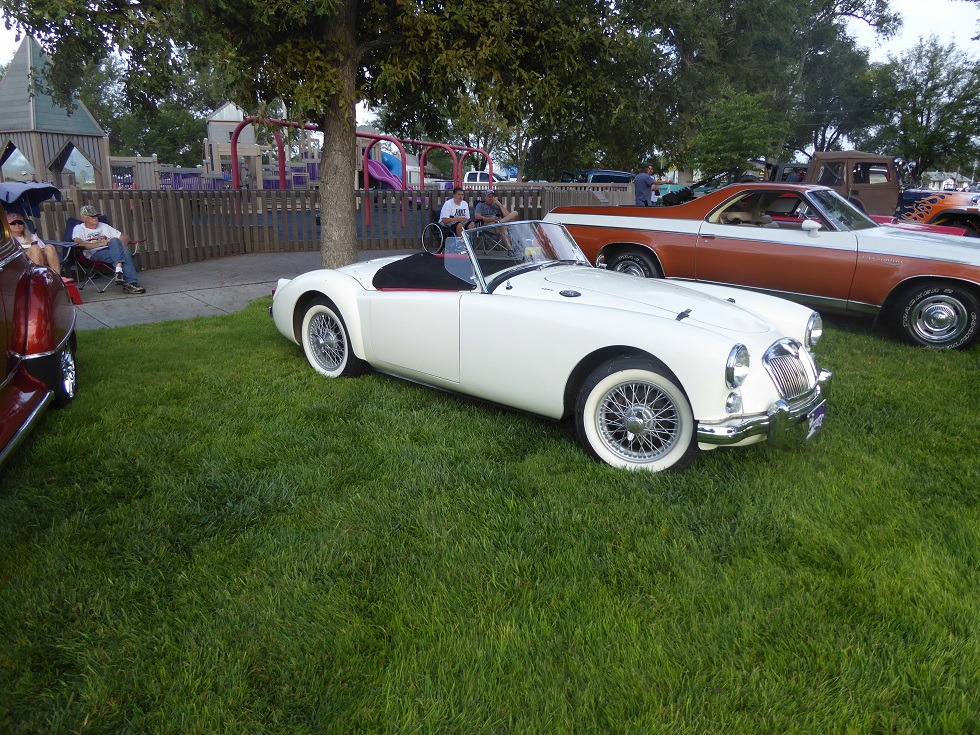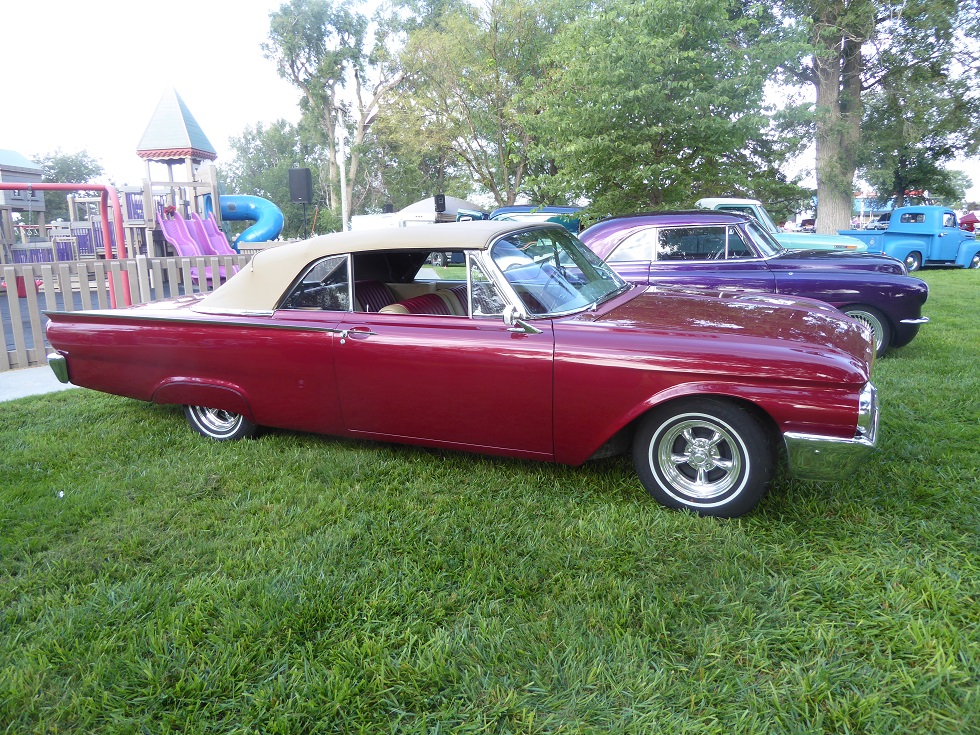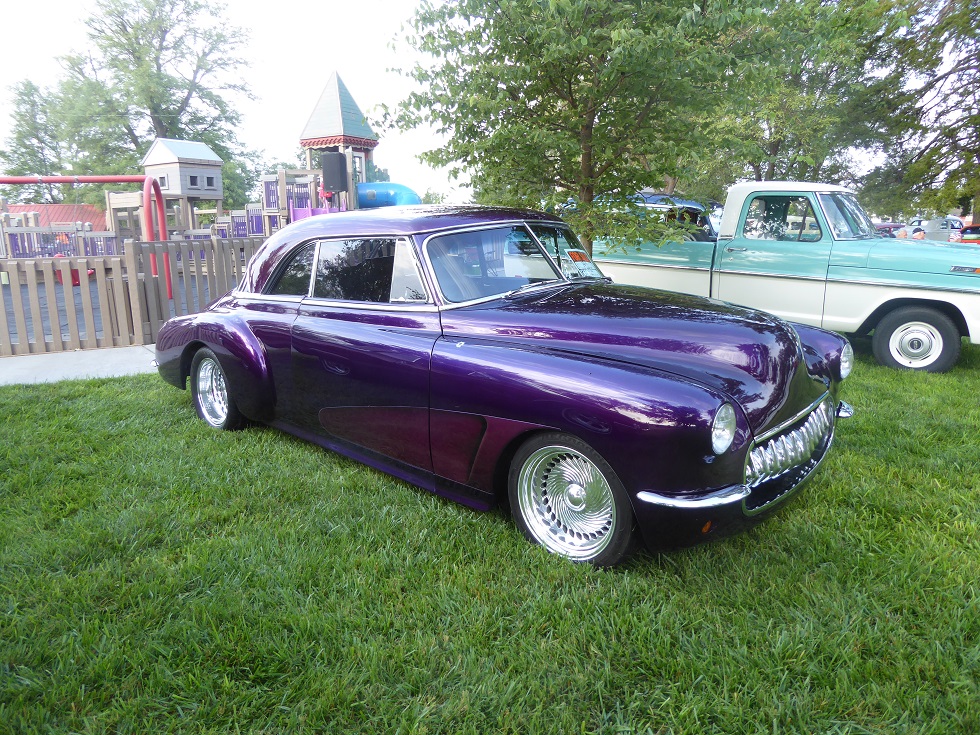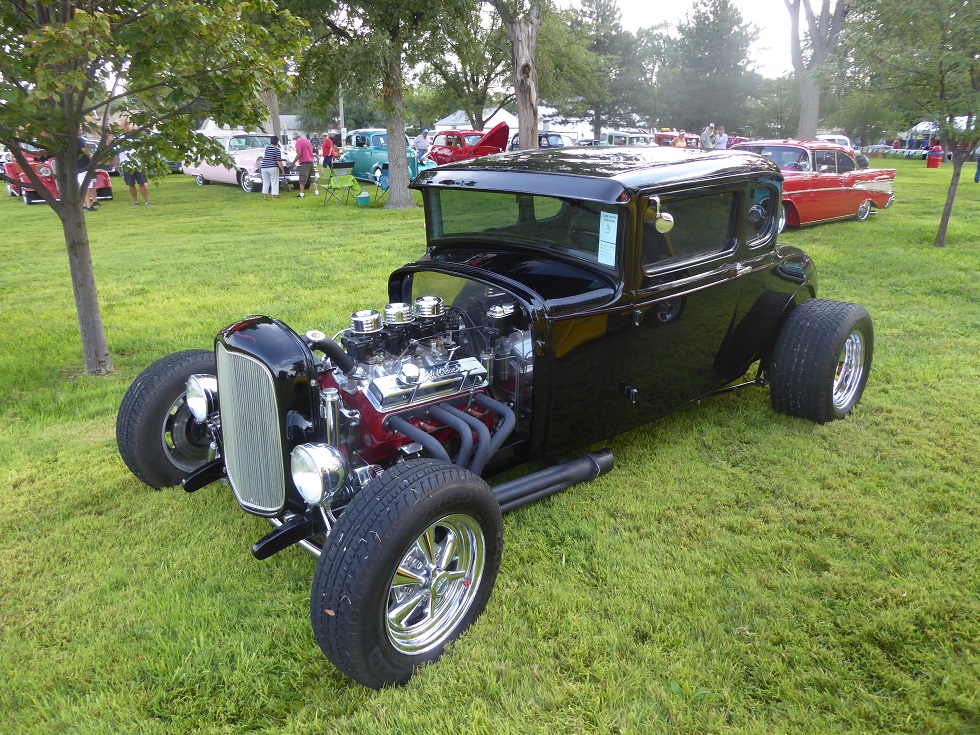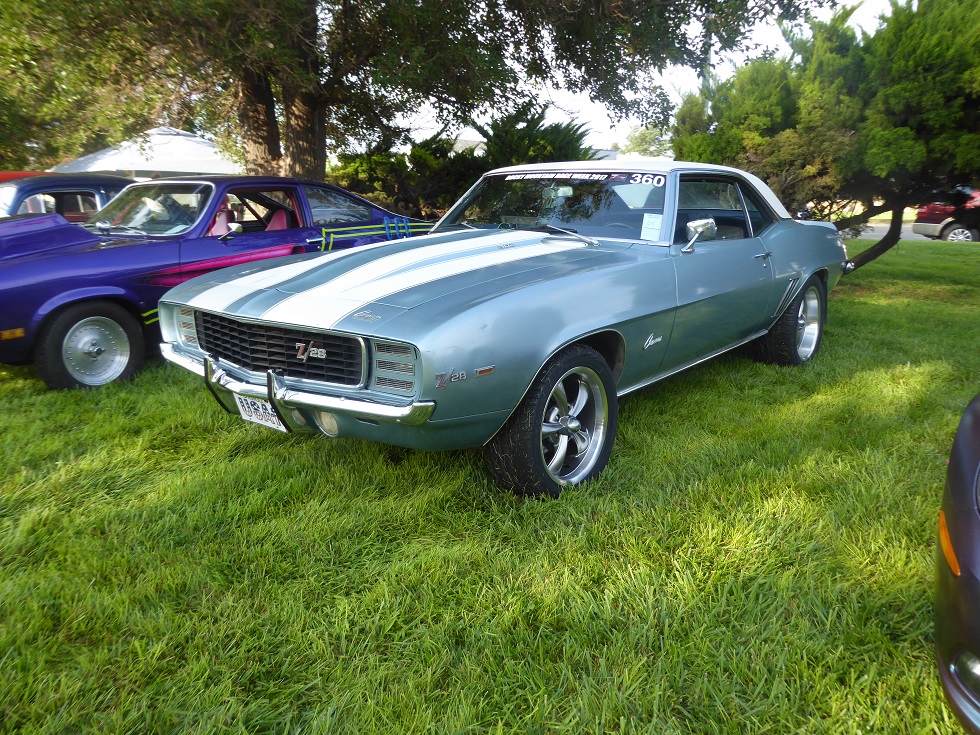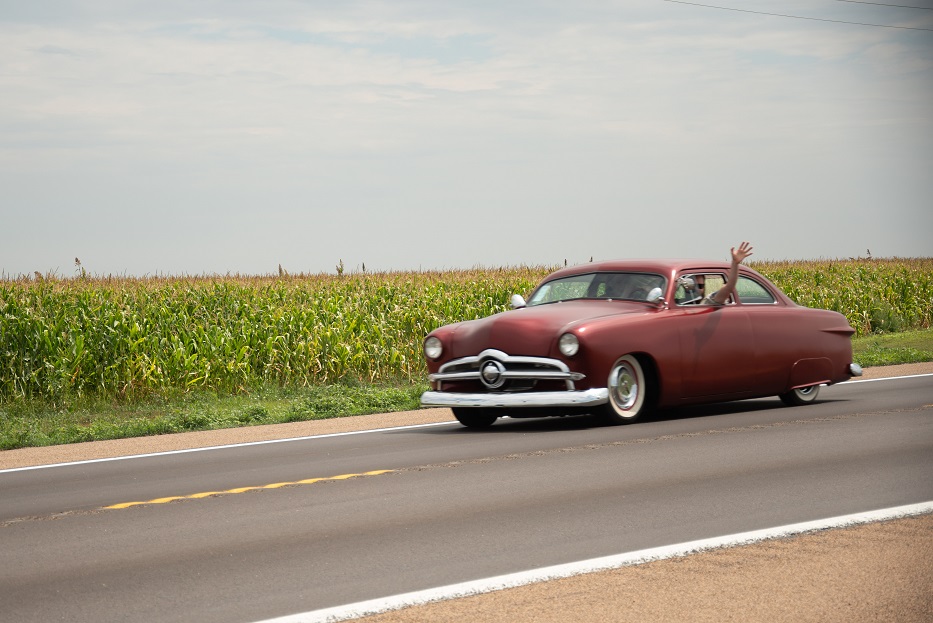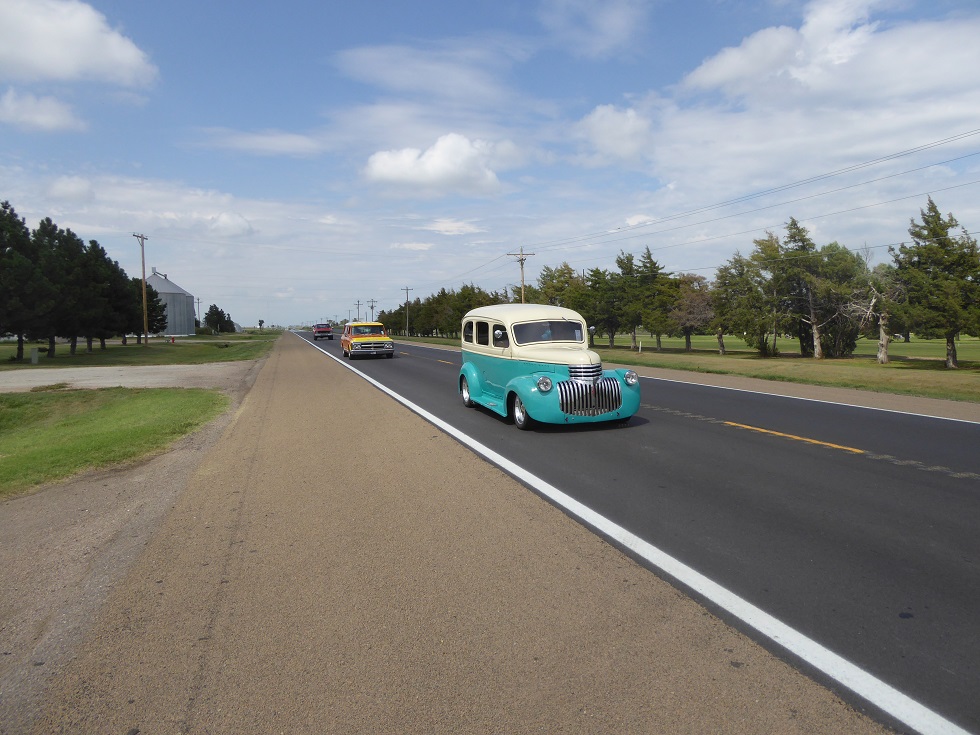 As usual we invited the participants to take a cruise to and from Lake Scott Park. That was enjoyed by Darwin and Diane Lindenuth from Woodward, Ok, and Roy and Ellie Fields, of Burton, Kansas. Over 60 cars took us up on this invite.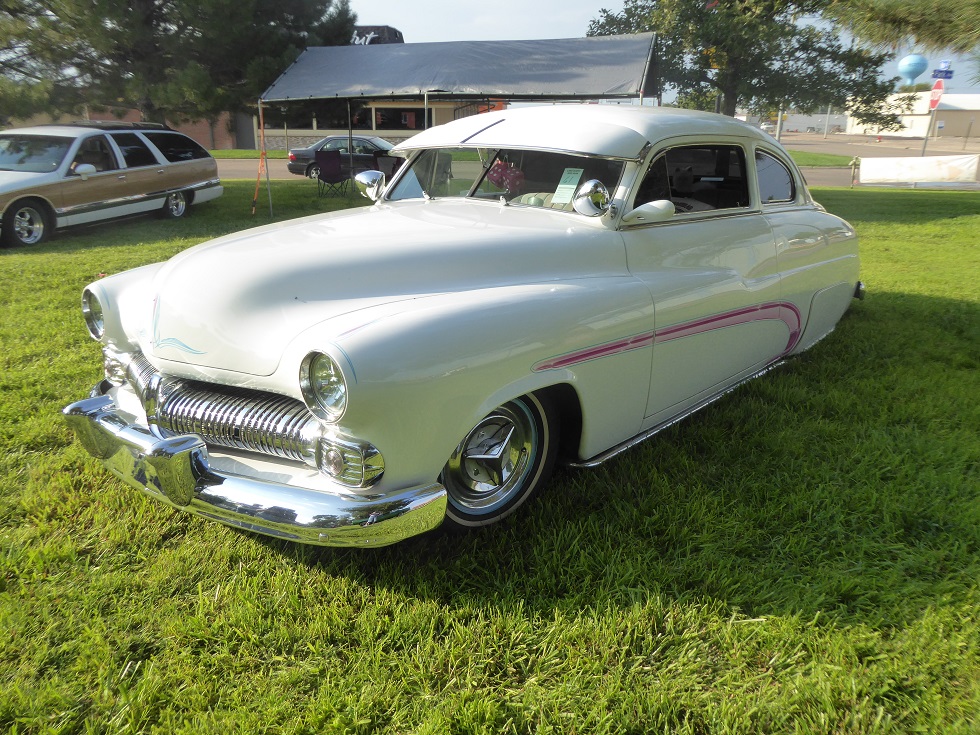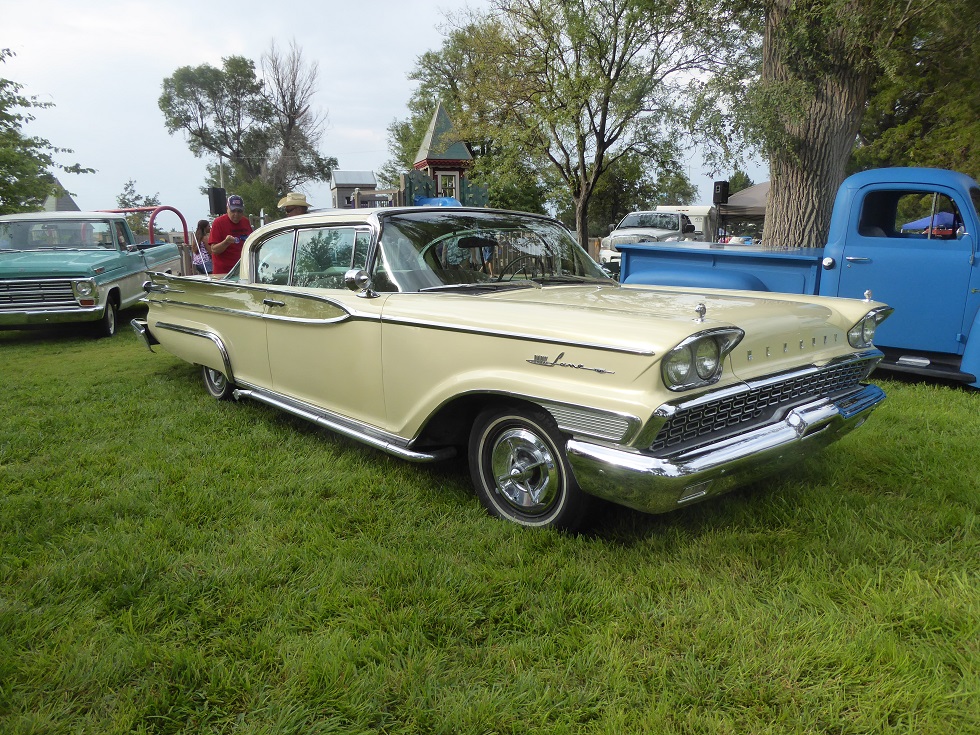 Mercurys a pair.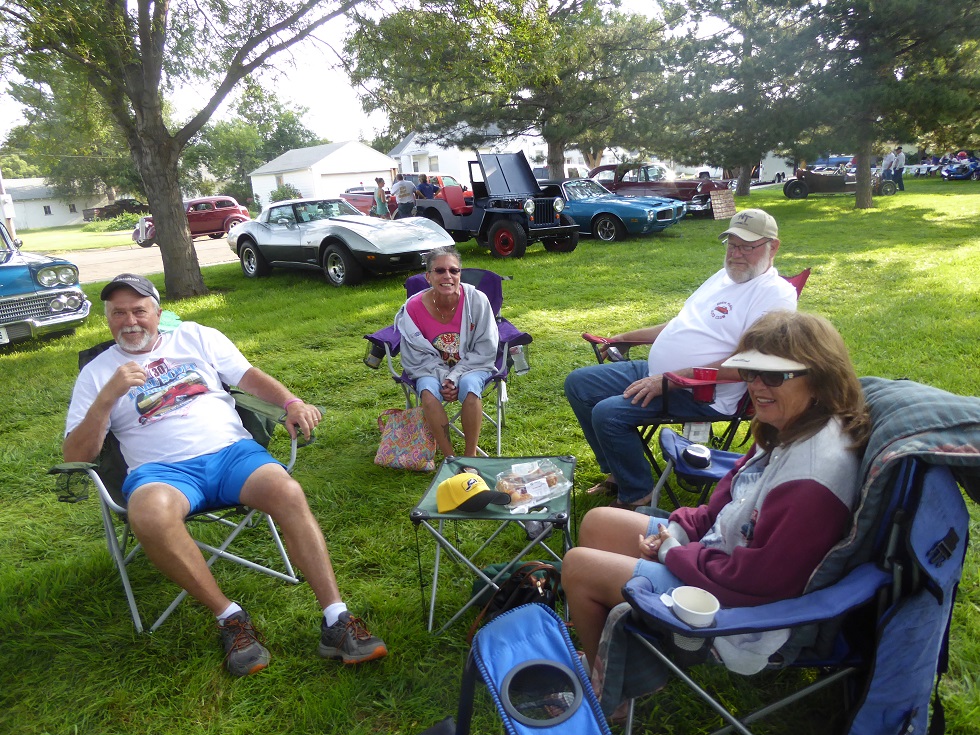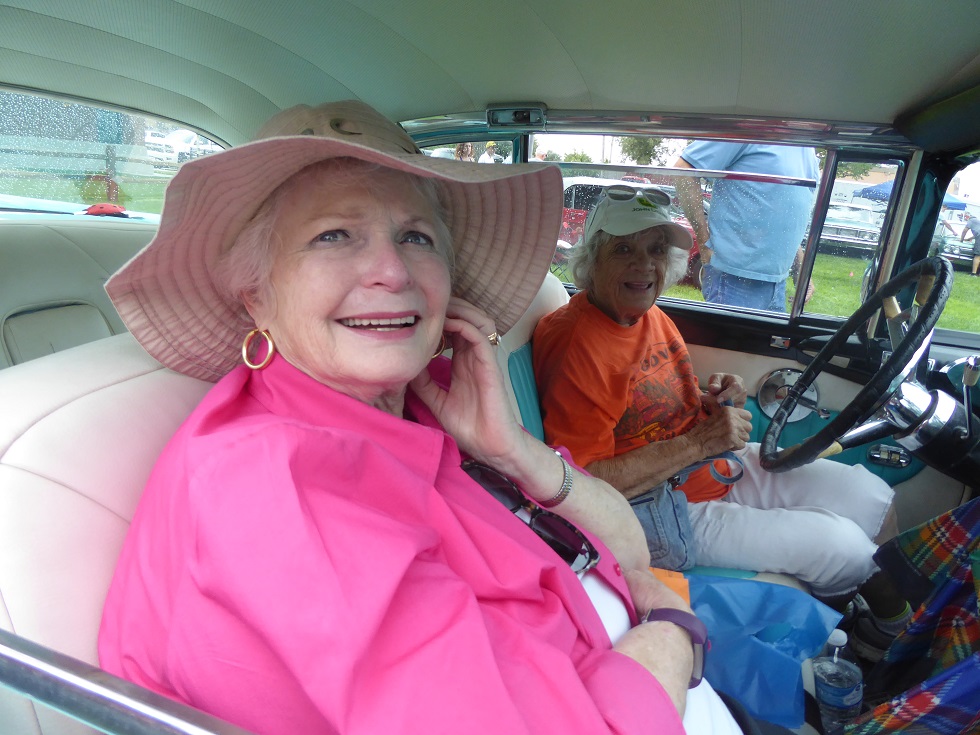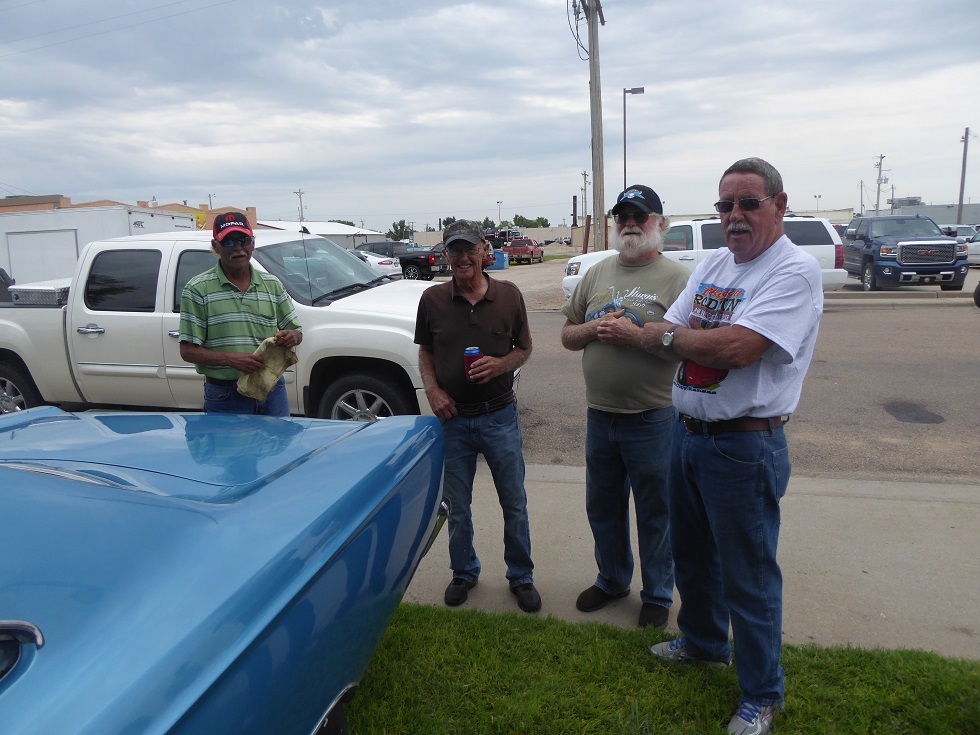 A meeting of the minds was called. One of the minds pictured is the newly crowned Honorary Horses Ass, Tom Frydendahl, of Liberal, Kansas.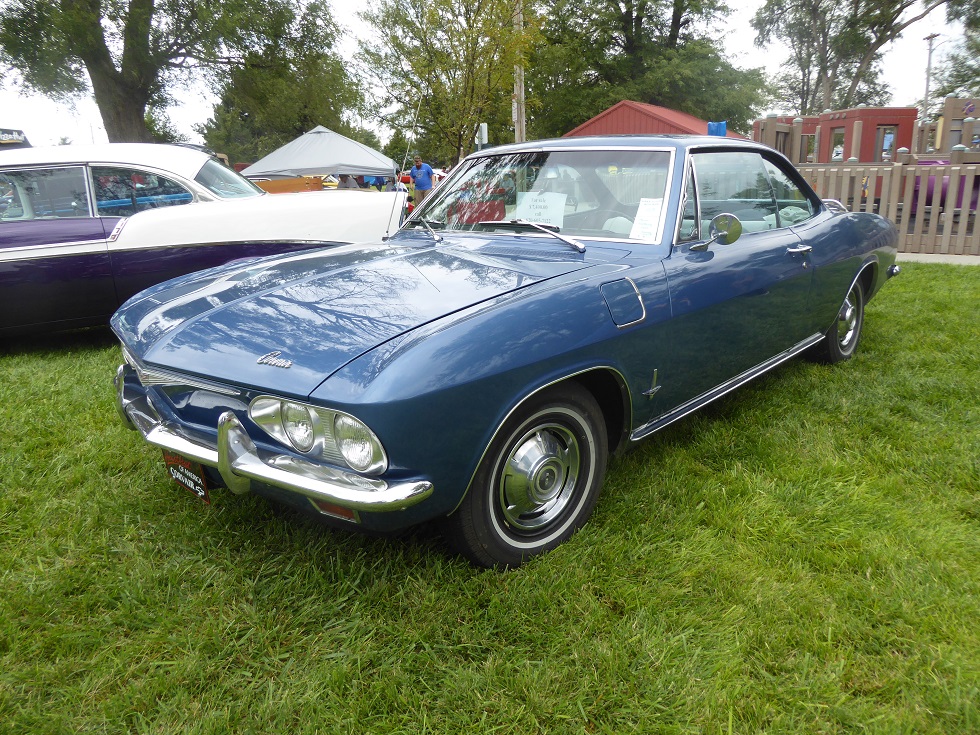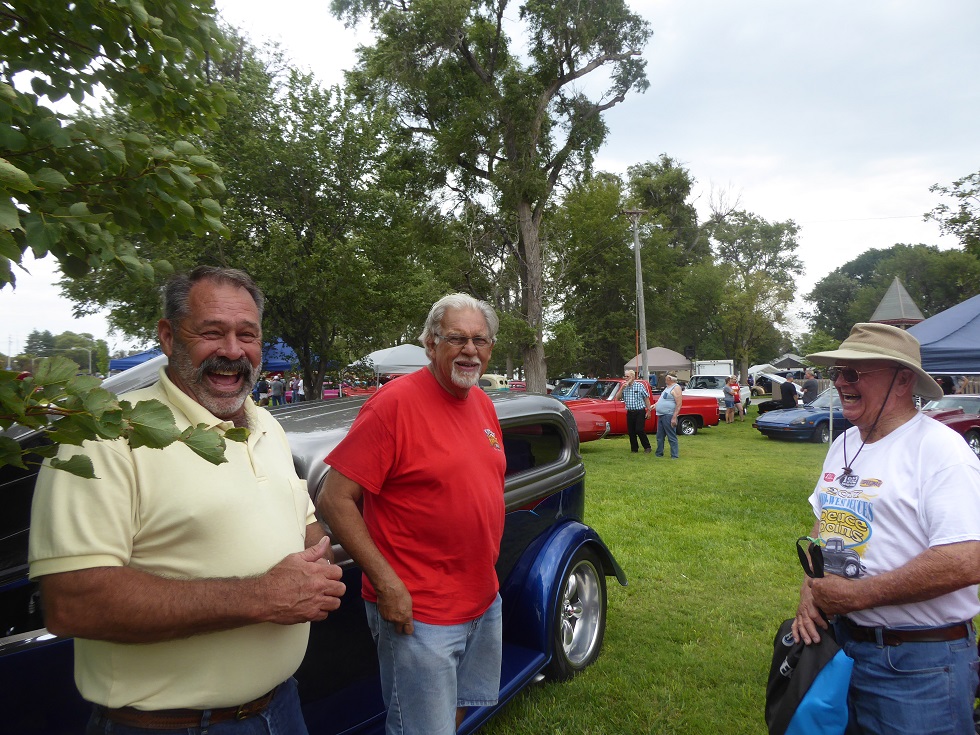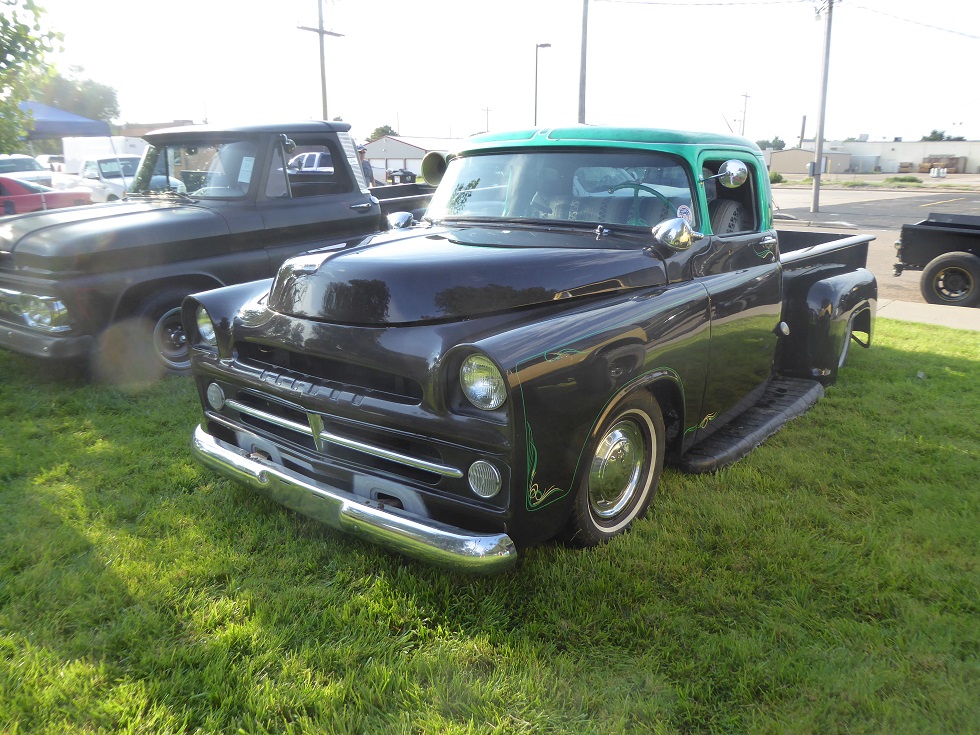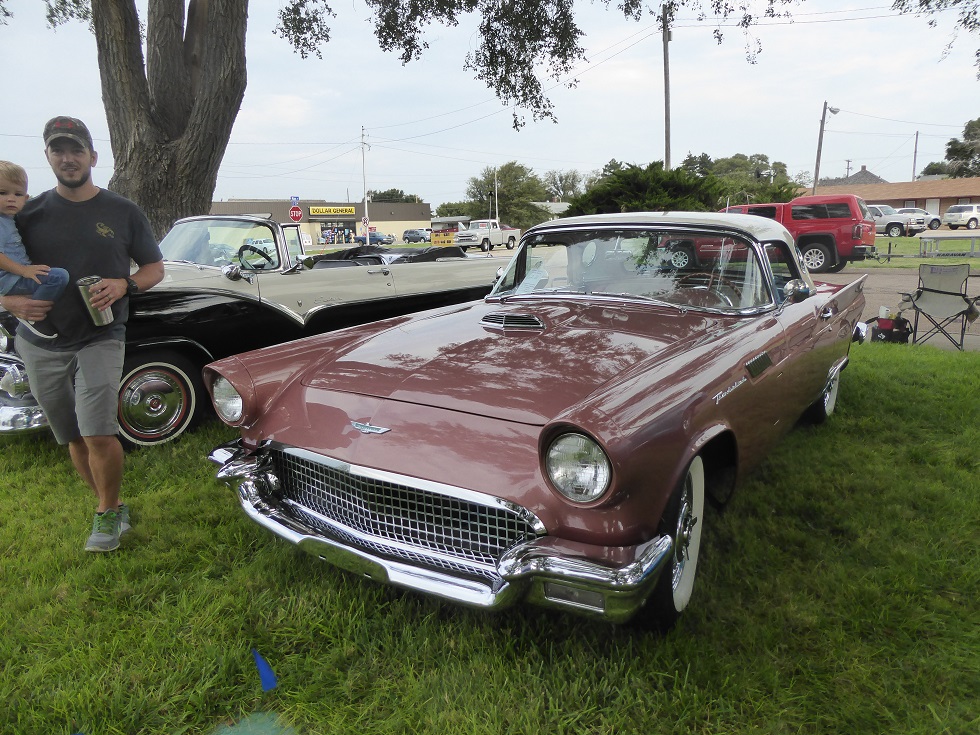 I think I have reached the end on the 2018 Lake Scott Show. Remember the 40th annual show will be held at the same place on the 3rd weekend of August, 2019. See you there.