2017 Garden CIty, Kansas
Jun 19, 2017
Well the KANSAS KRUISERS searched out and picked the HOTEST weekend in western Kansas to have a car show. 100 PLUS. Their first great accomplishment was to get this show on the grass in Stevens Park, Garden CIty, Kansas. Kudo's to the Governing body for giving permission. How about some pix: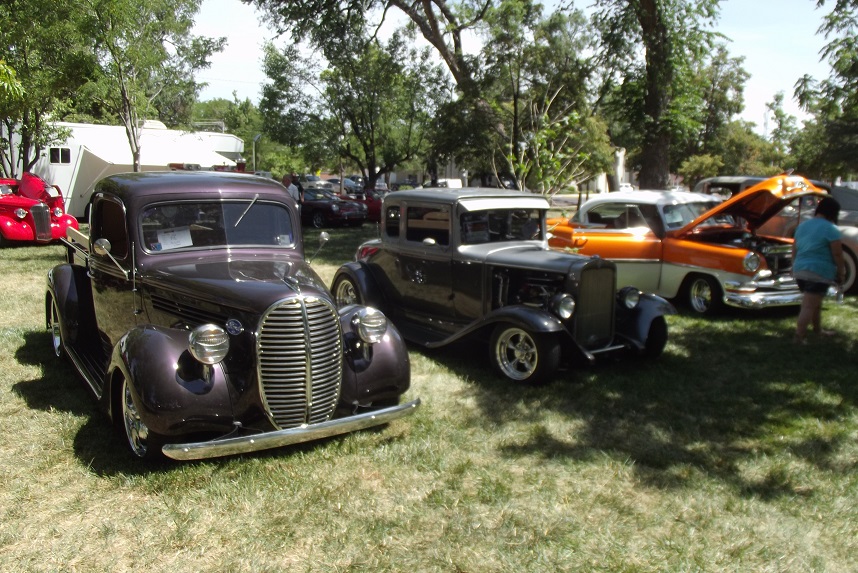 This shot shows some some Liberal visitors. Bill Hill, Gene Davis and my brother Steve Brooks. A row of Chevys in the next pix.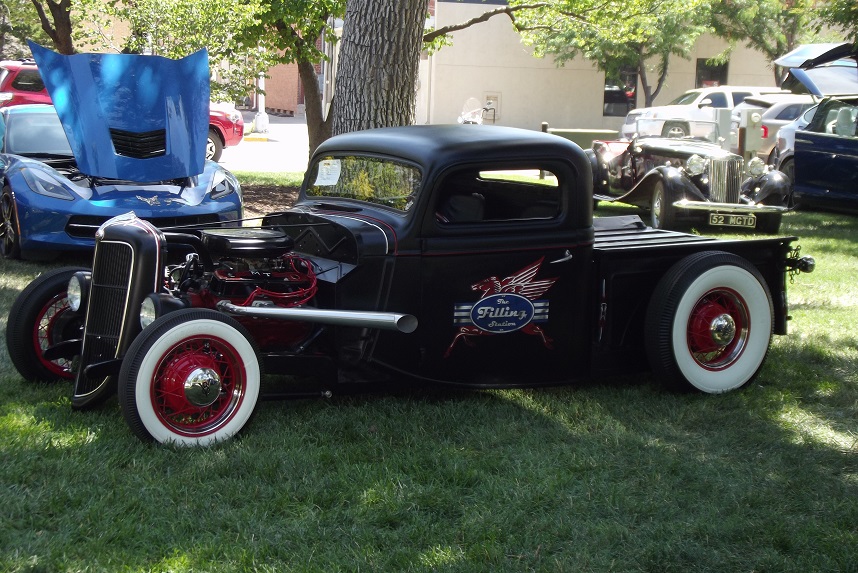 Too slick to be called a rat rod, but neat.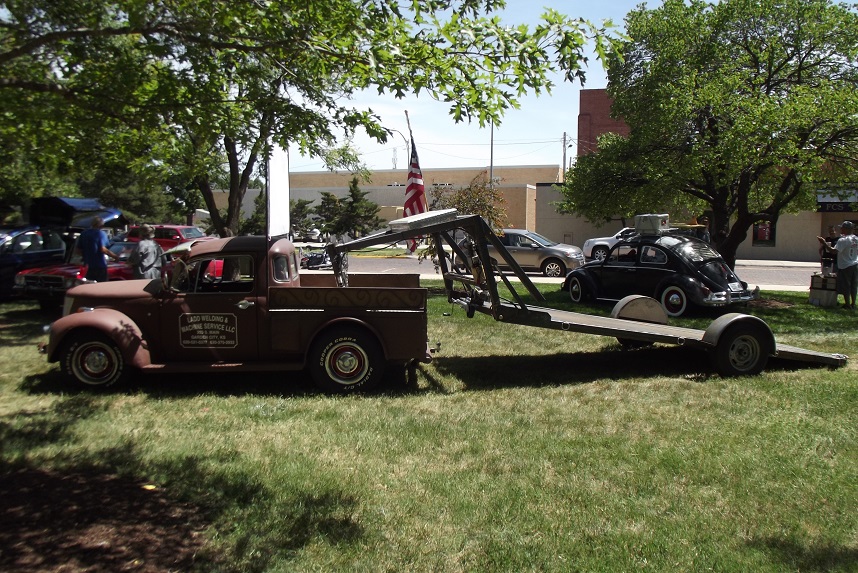 Here is a rat rod combo, The VW Bug was headed up on the trailer most of the day I just went around too late to get that pix.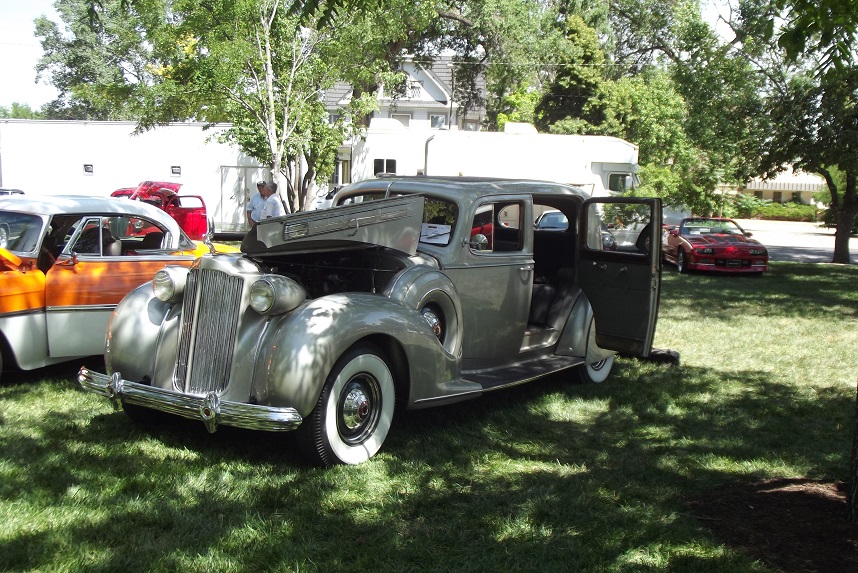 This 1938 Packard is as rare as the Pierce Arrow I saw a few weeks ago. There was a replica of a machine gun in a violin case in the back seat.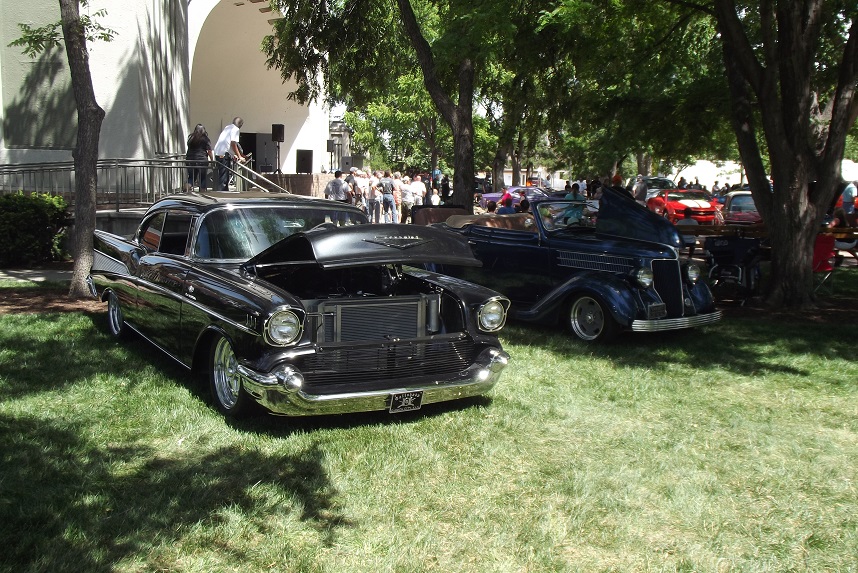 It is good to have hosts with fine automobiles. How about a 59 Caddy survivor. Dennis Kleysteuber brought his 57 Chevy and Larry Smith showed up with one fine 36 Ford. Check out that SHADE at 100° it was sure welcome.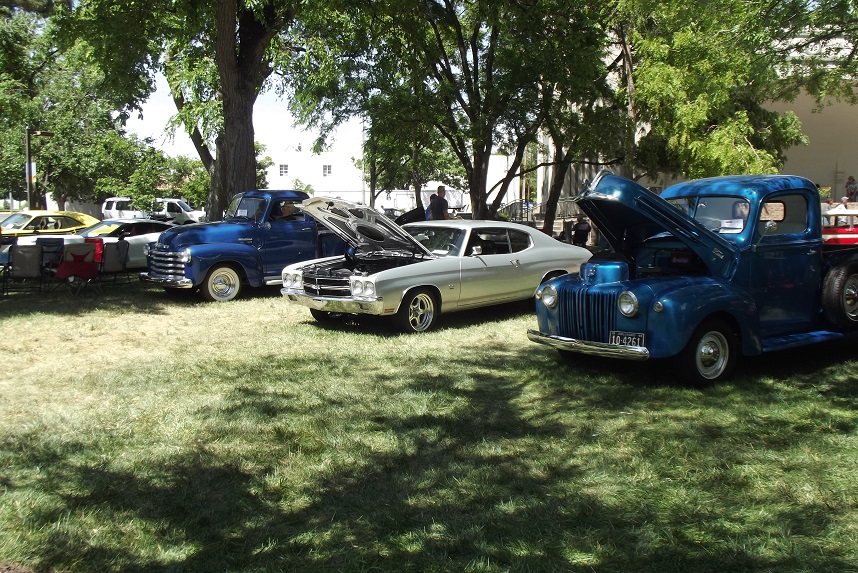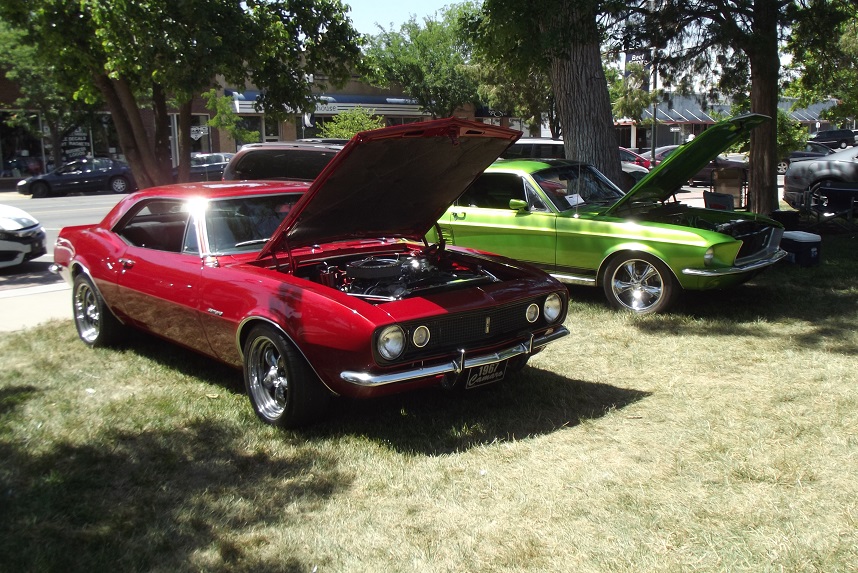 Check out a 1967 Camaro that was originally purchased in Scott City, at Wight Motors. This once belonged to William Wright and now belongs to Mark Diaz, of Ulysses, Kansas. Somewhere along the way it lost the original 6 banger and 3 speed trans. Do not miss Ed Milligan's Mustang in the background.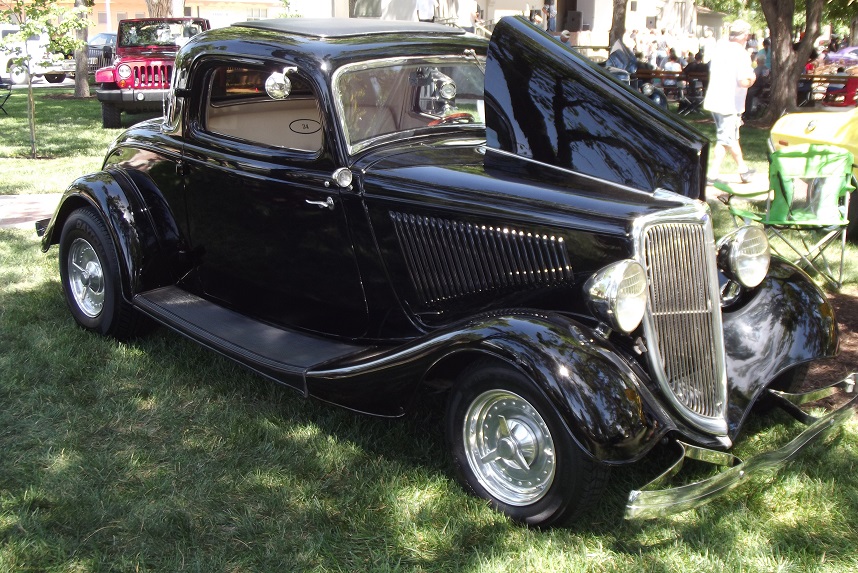 One excellent street rod showed up.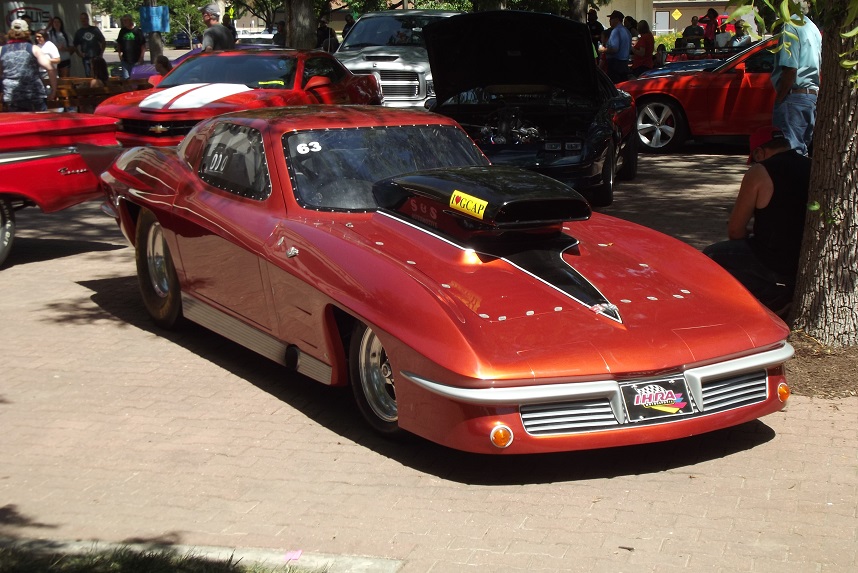 Owner's name is Williams, but I did not meet him. This man must like to go fast since he brought a number of fast ones to the park.
As you look at these pix notice the shade, grass and trees. The shade make the pix taking more difficult but made the day much more pleasant not only for the guys showing cars but also the public looking. STEVENS PARK AGAIN NEXT YEAR.