LAMAR, COLORADO 2018
May 31, 2018
If you did not make it to Lamar, Colorado on May 18 and 19, 2018, you missed a good time. I got there Friday and spent a little time in the rain and small hail but all turned out good. It was cool Saturday morning but great in the afternoon. They had a great turn out of people from town just going through to see what could be seen. They had a bunch of good cars and a variety. Just take a look below: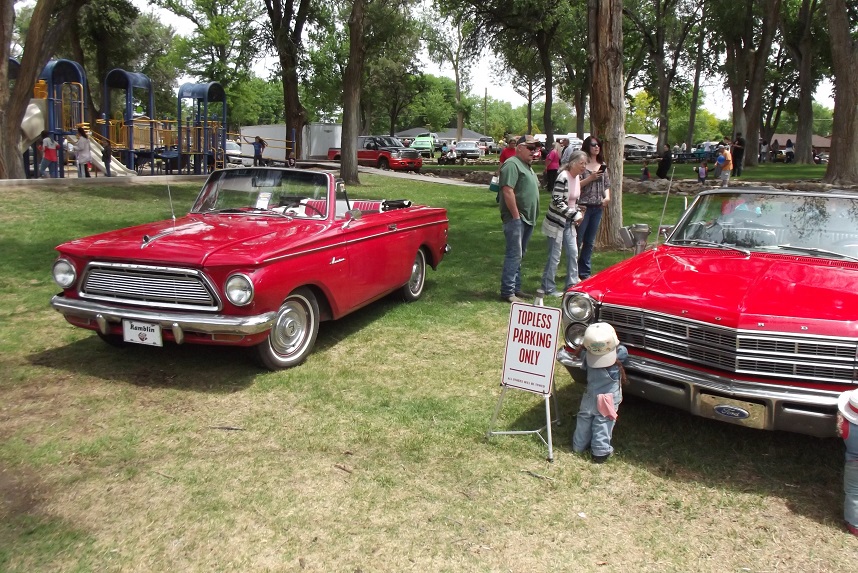 Oh my god, Steven Brooks drove his little red Rambler. This thing is an orphan even at home. It was weak at first but was a champion at the end to the ride. I followed it a 70 to 75 mph. Did you hear that Colorado Highway Patrol?????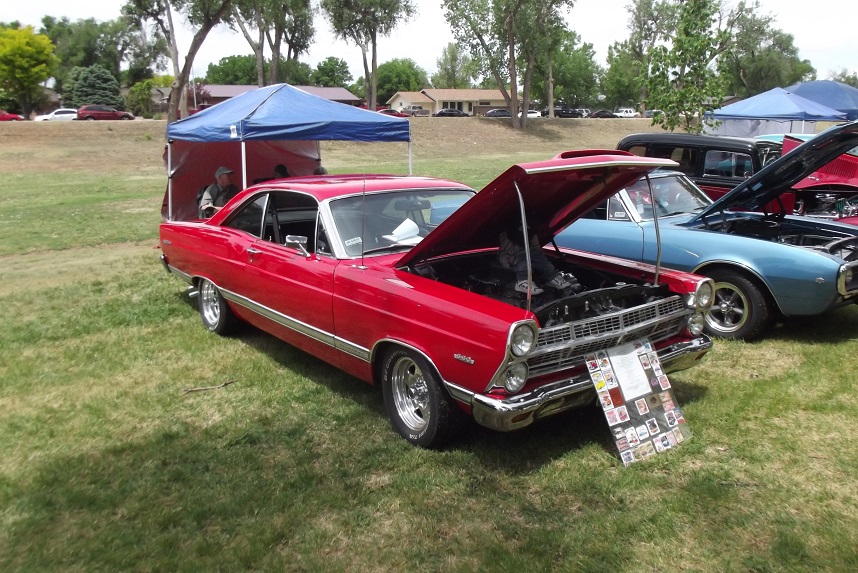 I had a 1967 Ford XL500 4-speed 390 in the 70's like this. This one is much more than a 390 but same color and model. Some dummy named Jake ran it into a tree.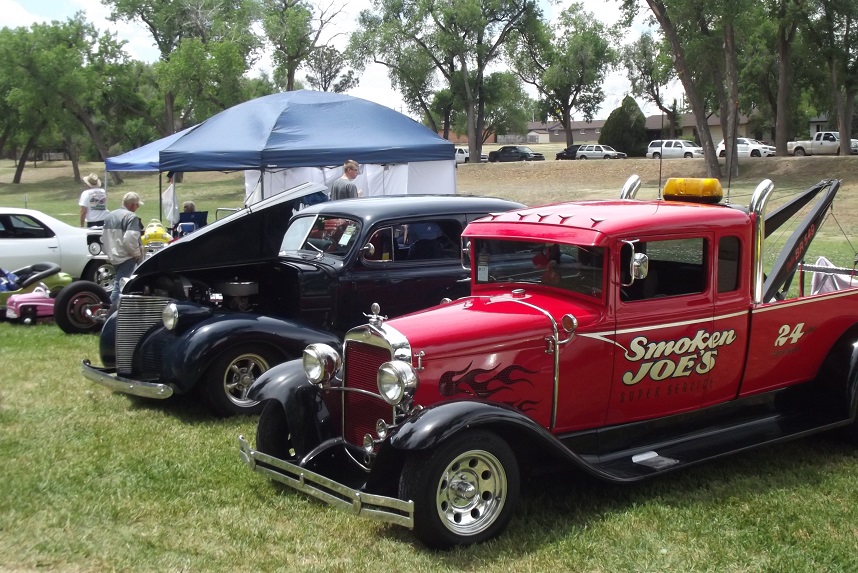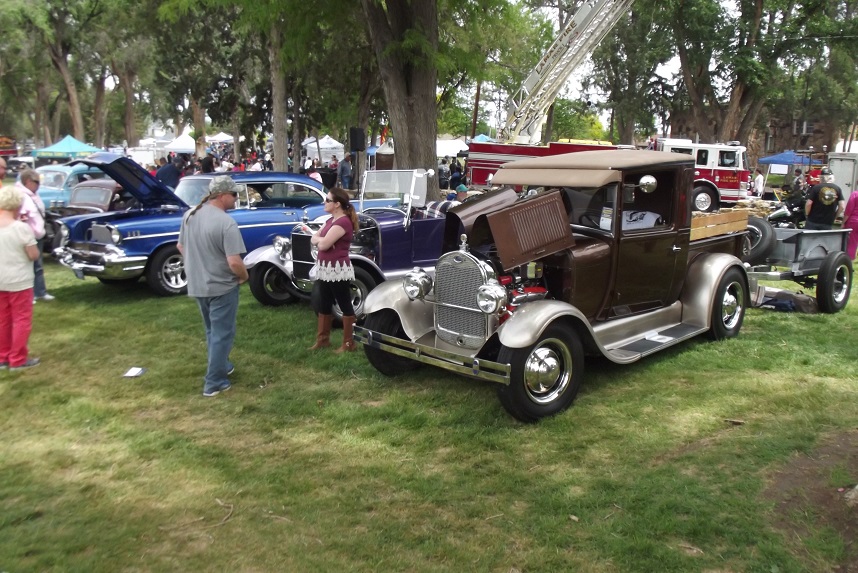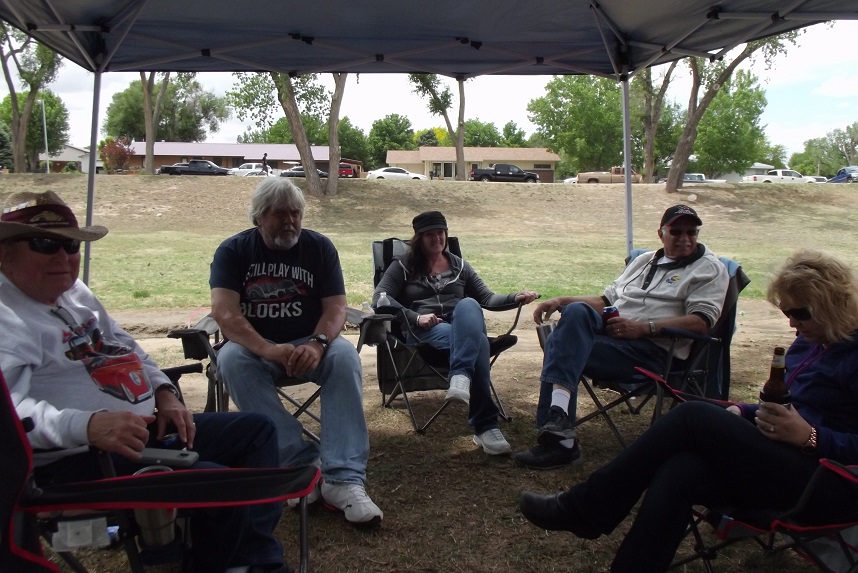 For your enjoyment, a whole tent full of Horsesass Trophy Winners from the past. Some lovely, some not so lovely, I will let you decide.

They got the ladder truck out and hoisted old glory.

Something probably more my size.

Another good old Caddy!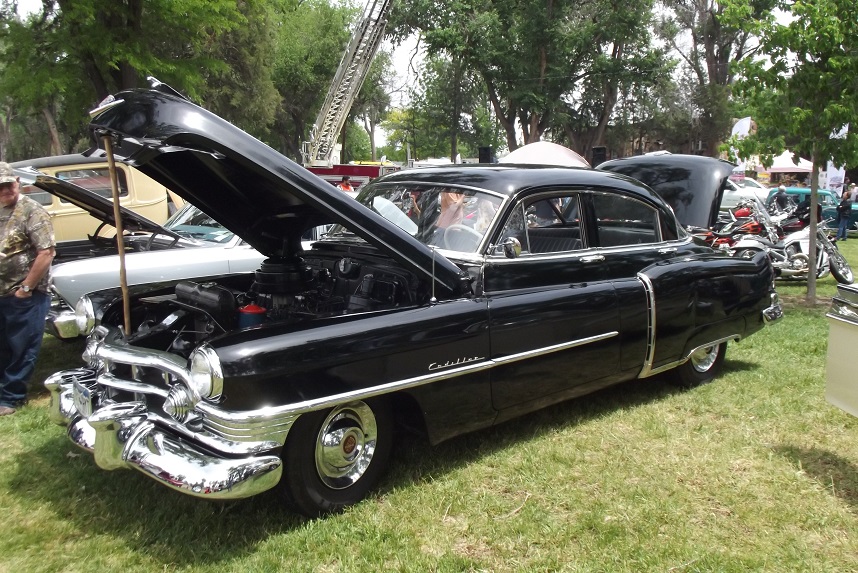 Ron Cook brought some gooooood NASH stuff to his own show!!!!!!!!!!!!!!!!!!
HIDING IN THE CORNER WAS THE NEWEST HORSES ASS, JAY SHARP OF SHARON SPRINGS, KANSAS
CHECK OUT HONORARY HORSESASSES PAGE FOR THE NEW LIST. ☺☻♣♦☻•○♠AW☻☺
Did you know his wife (AMY) is another of my girl friends? SHHHHHHHH! I promised I would never tell.
I think I am heading for Ellis, Kansas. Tune in later.