Old Men with too much time and beer on our hands!
2019 Goodland Flarlanders Festival
Sep 29, 2019
As always Goodland, Kansas held its Flandlanders Festival the last weekend of September. They challenged the weather and this time it was not the best of weather but still 200+ cars showed up.
Saturday morning started out below 50 degrees. That did not prevent them from having a crowd of cars and onlookers: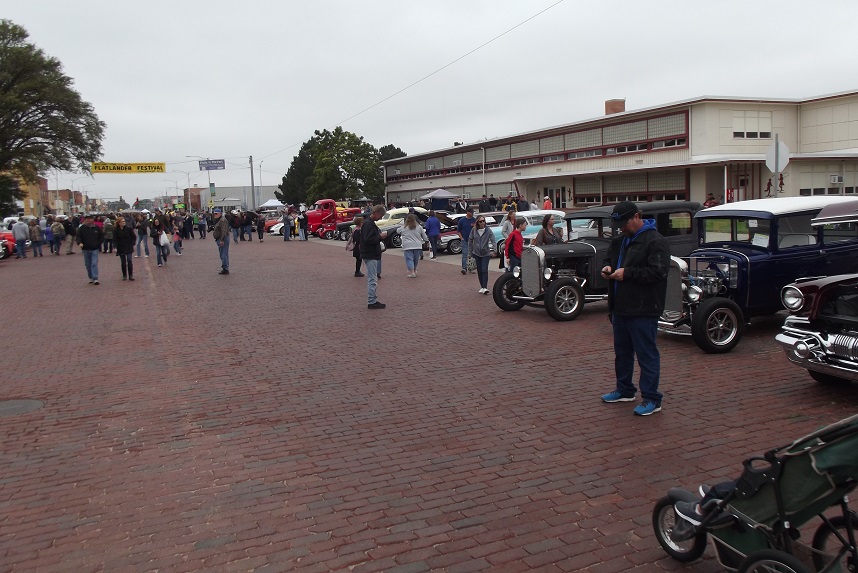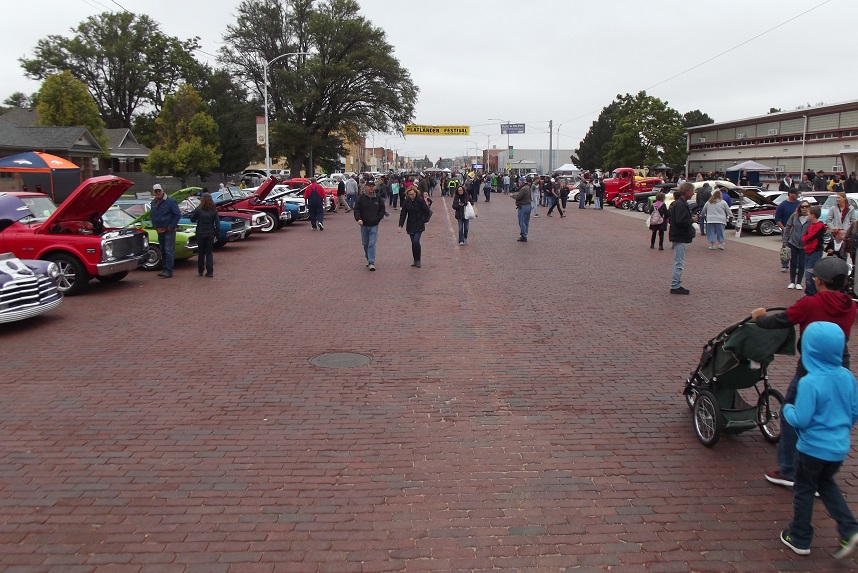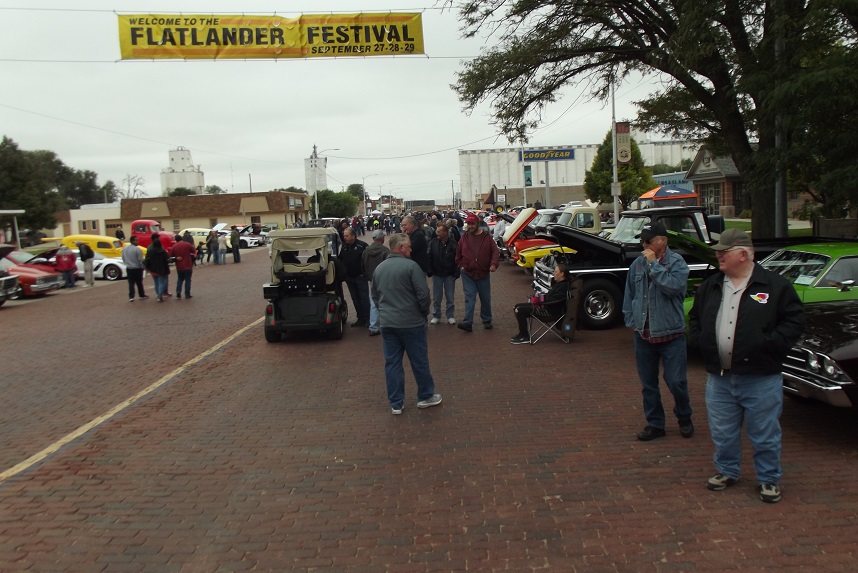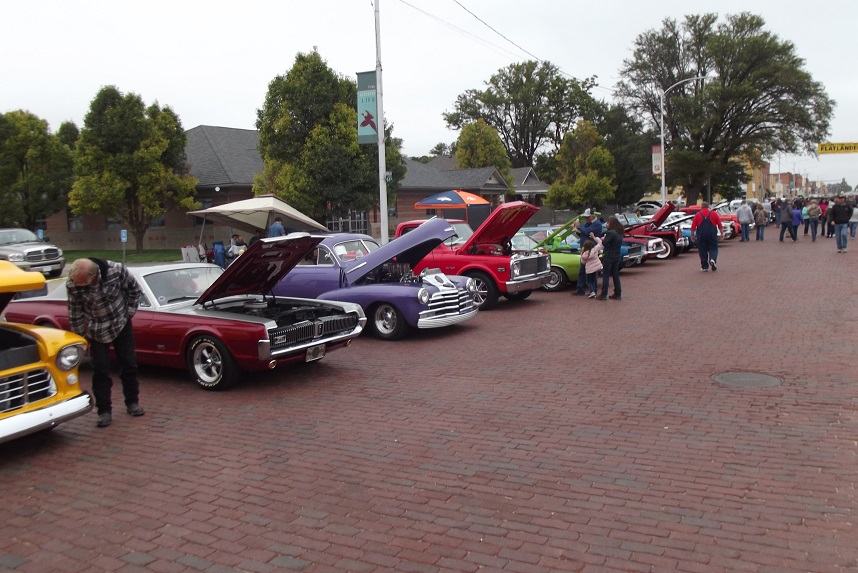 There was a line of cars containing some Horses Asses. My count of Horses Asses was five including Brooks, Brooks, Sharp, Sharp, and Arnold.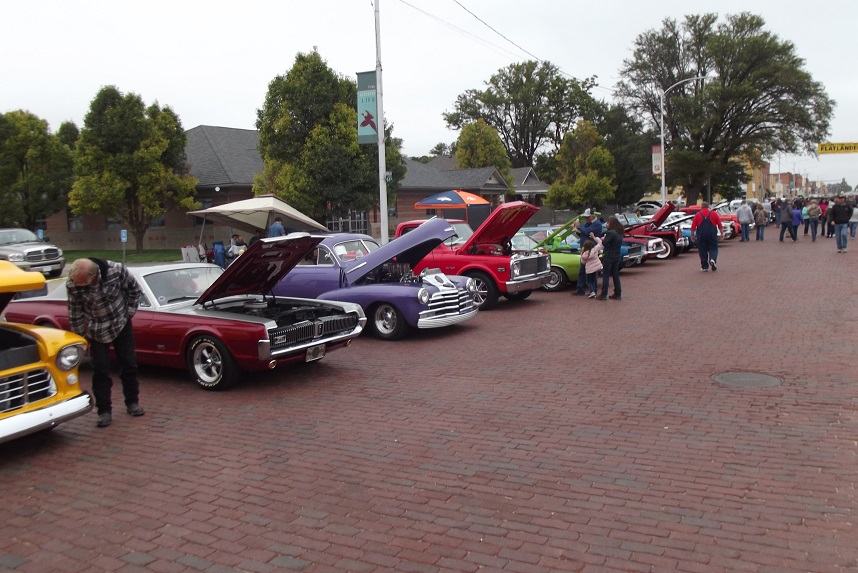 How about some grills.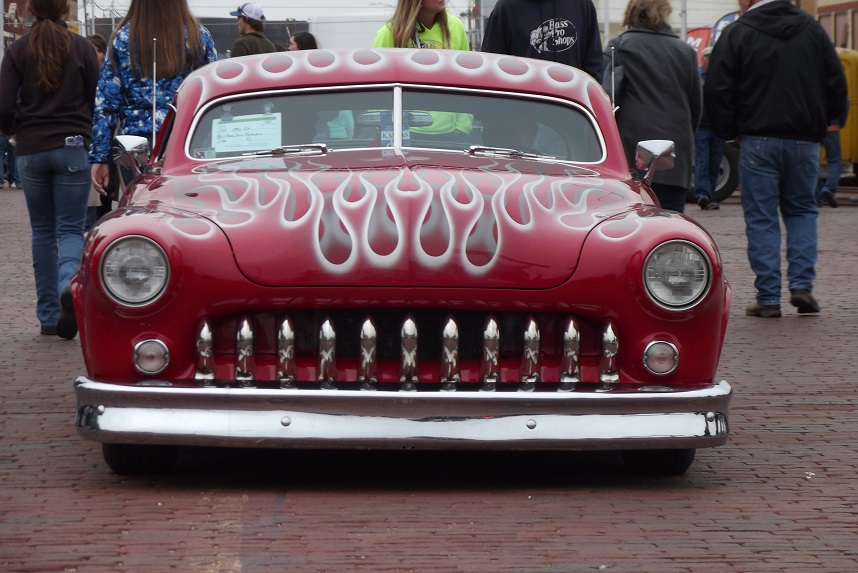 You have seen this Grill many times. Ross and Anna Rodenbeck correctly decided to drive up and down the street rather than walk in the cold weather.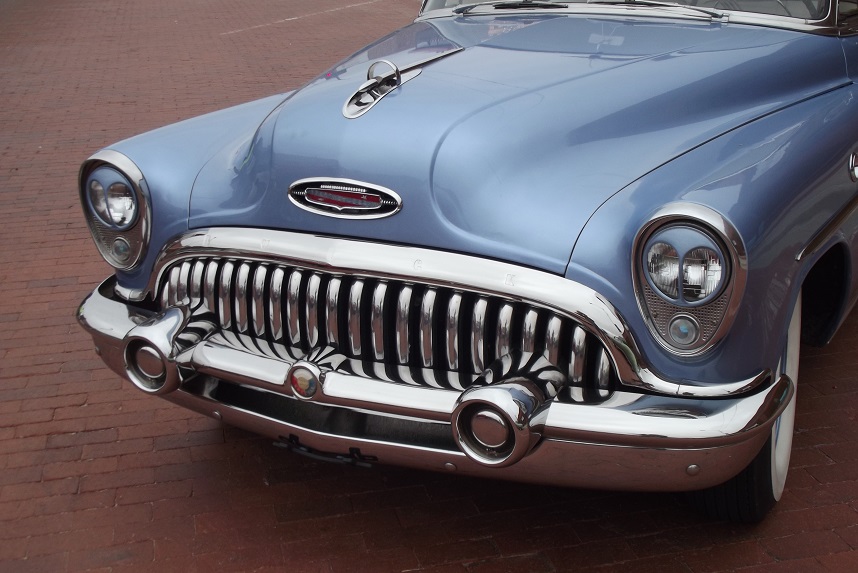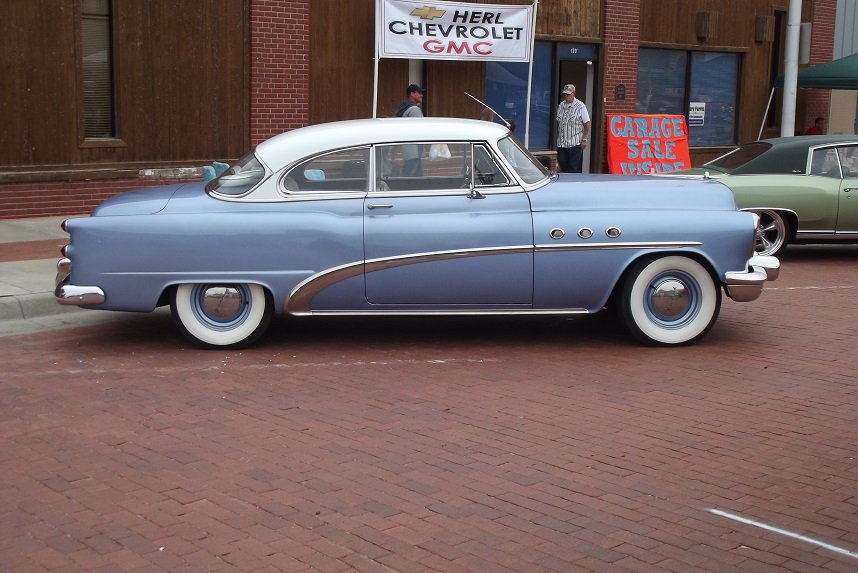 You are looking at one very nice 1953 Buick Riveria.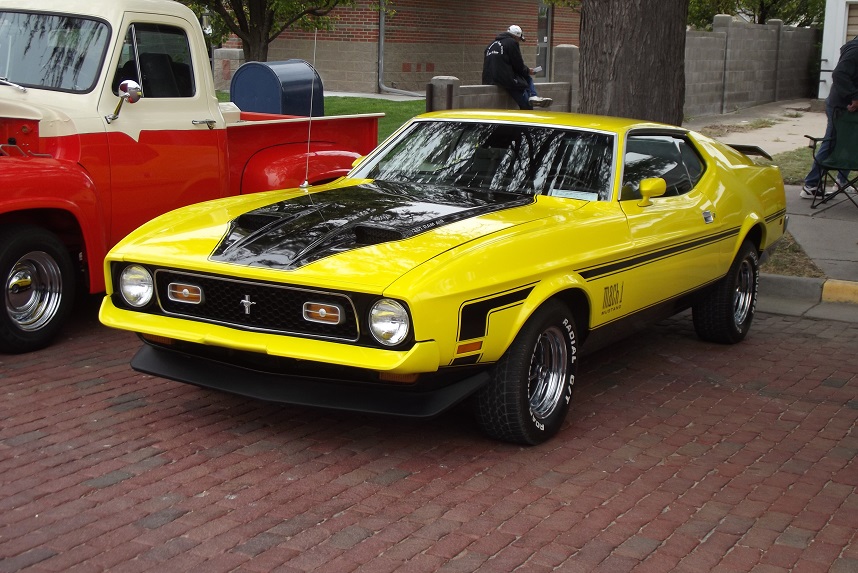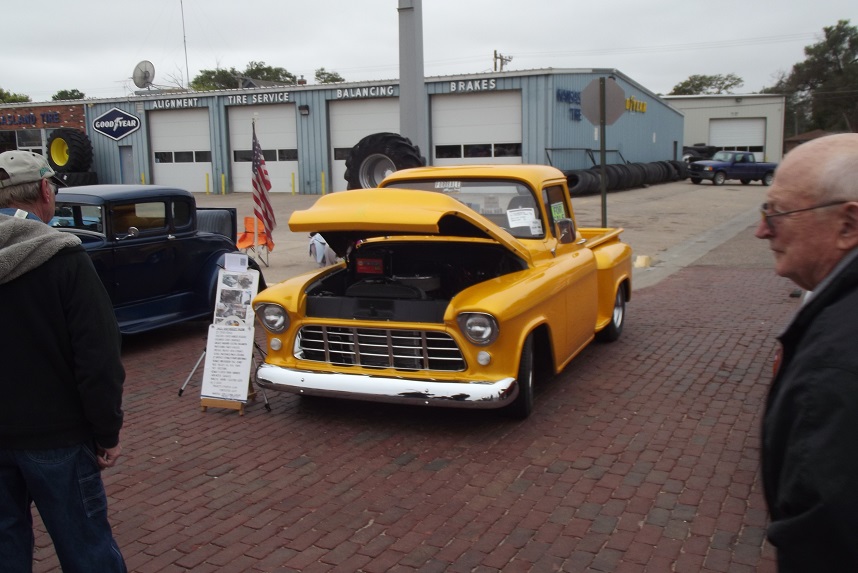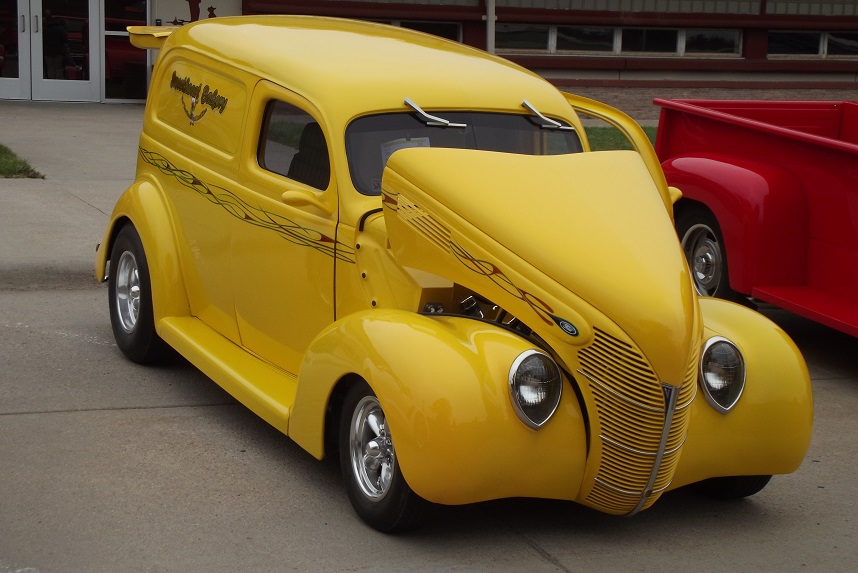 Yellow was a popular color.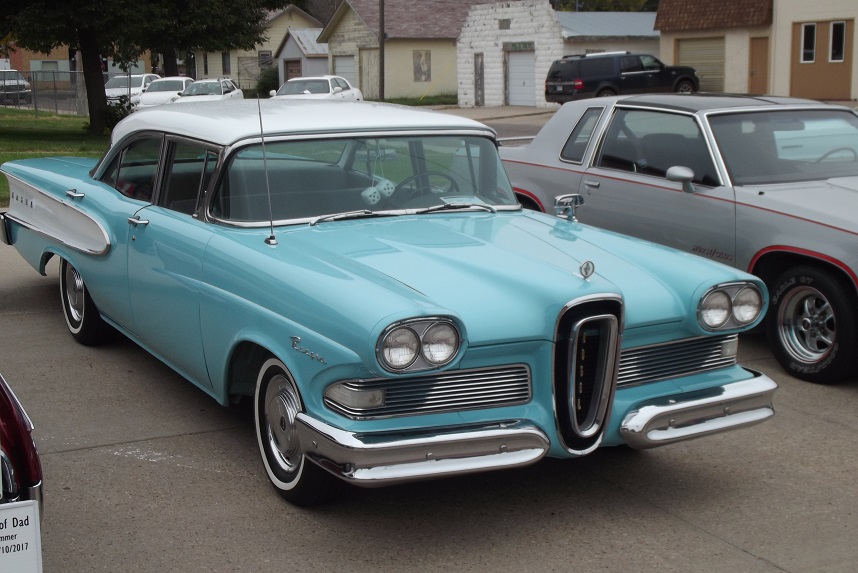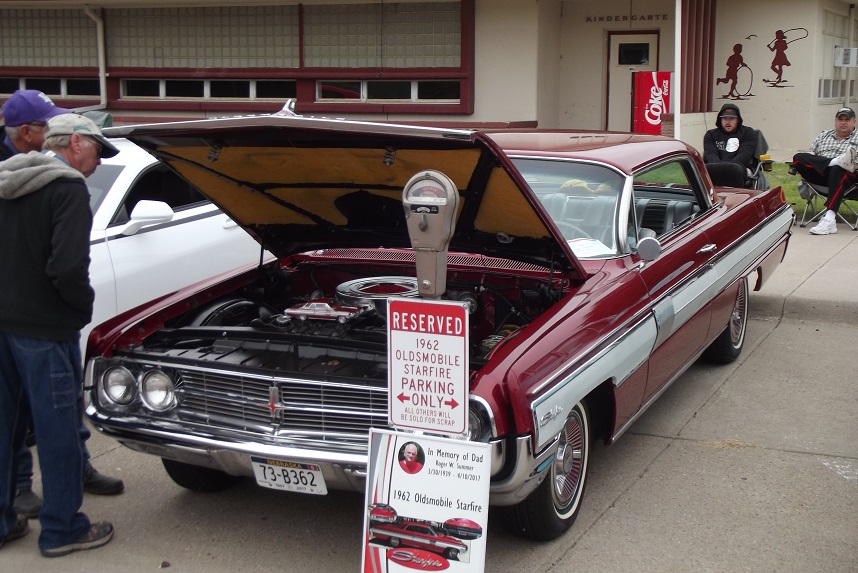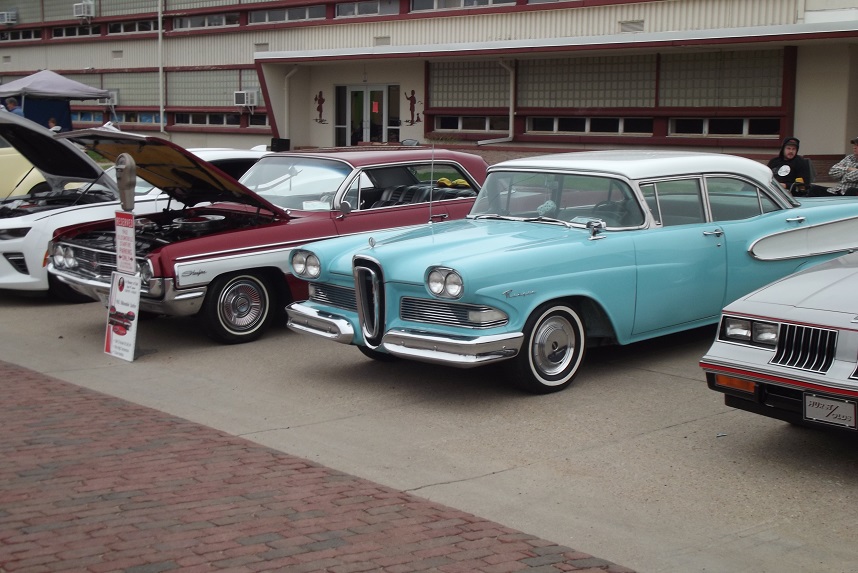 How about an original 1962 Oldsmobile Starfire and a 4 door Edsel. These are damn nice cars. When was the last time you saw 1962 Starfire ????????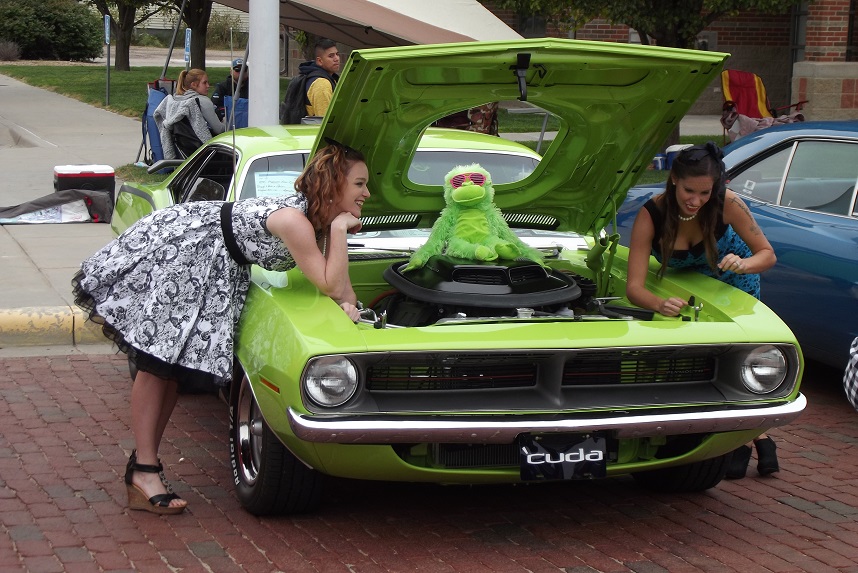 I sure wish I was a CUDA!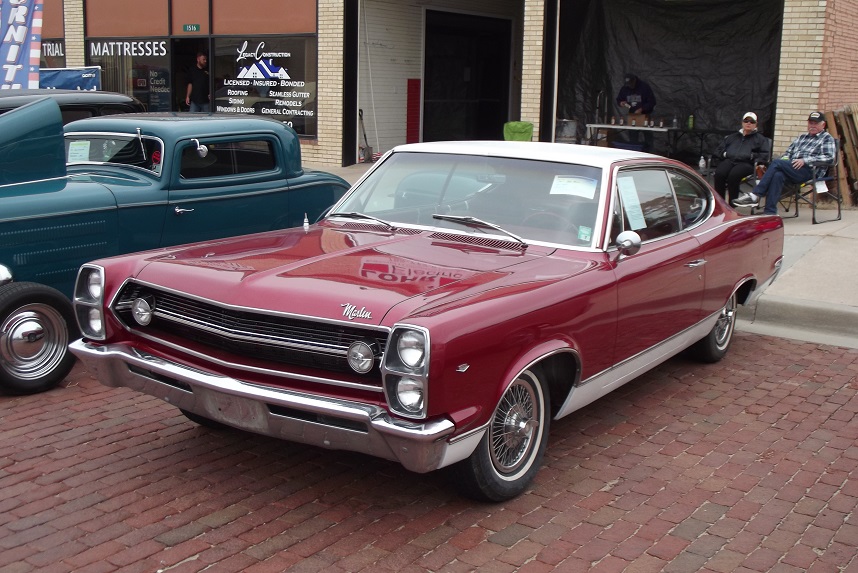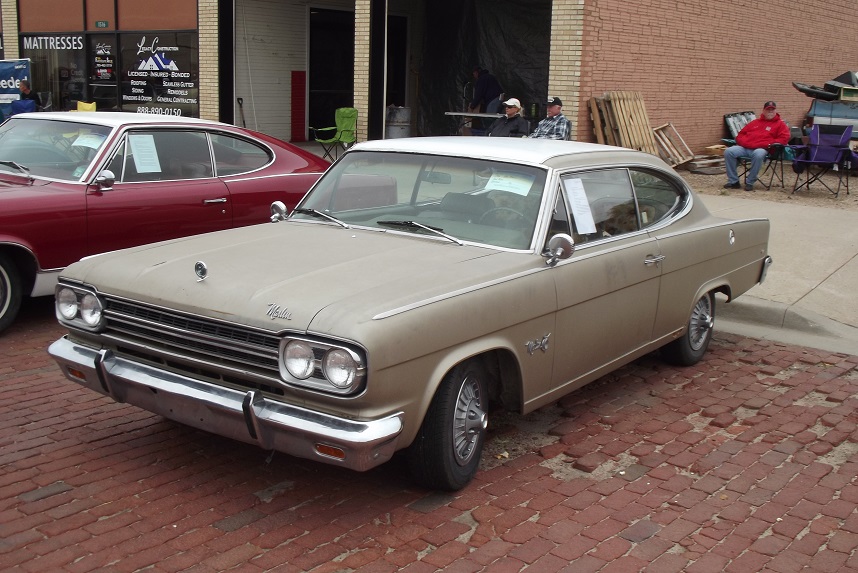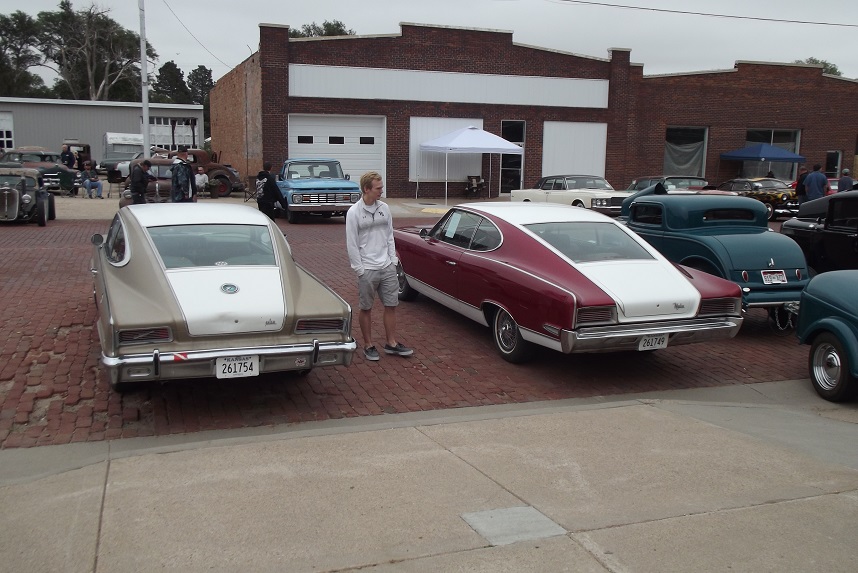 Remember the American Motors Marlin? Here is a 66 and 67.
How about a 1934 Plymouth Coupe with cross ram 2 fours.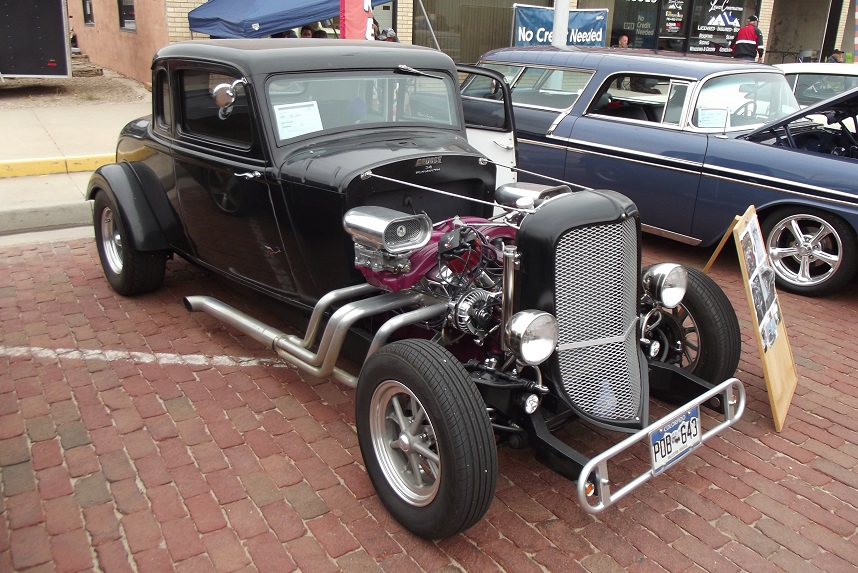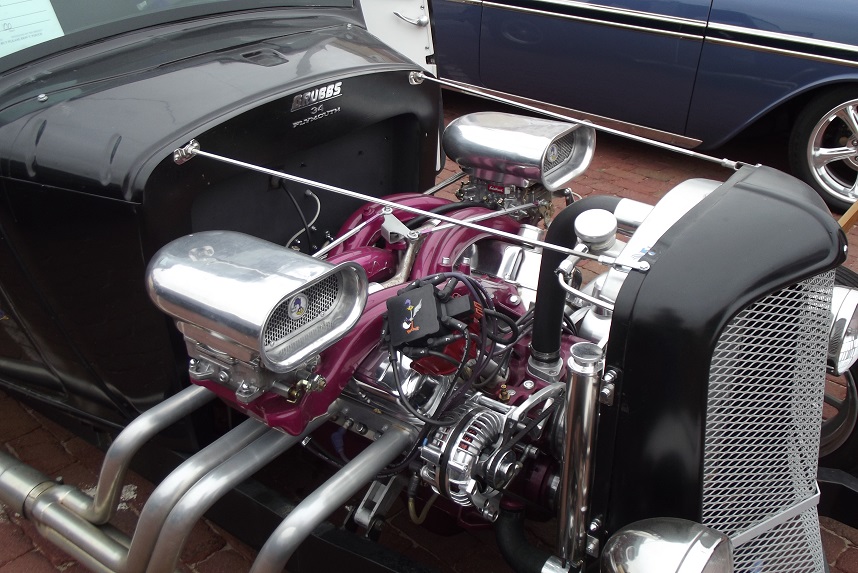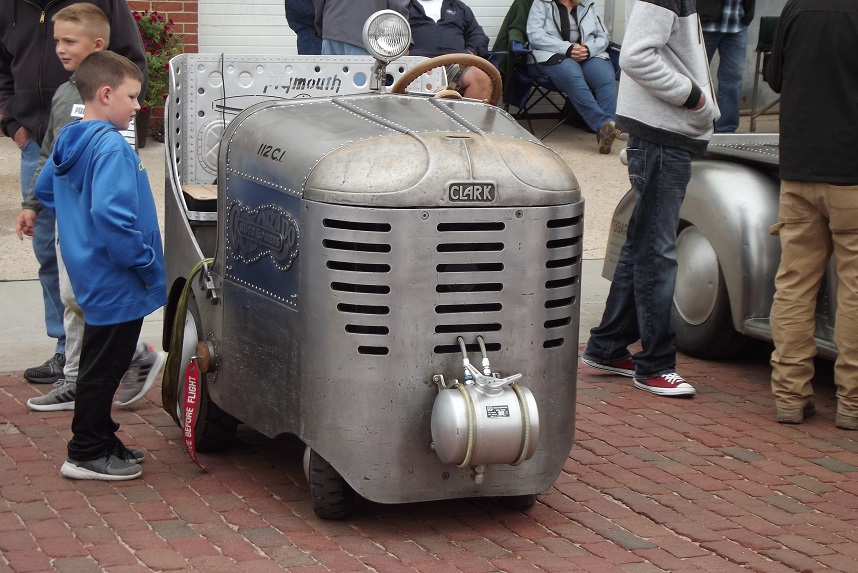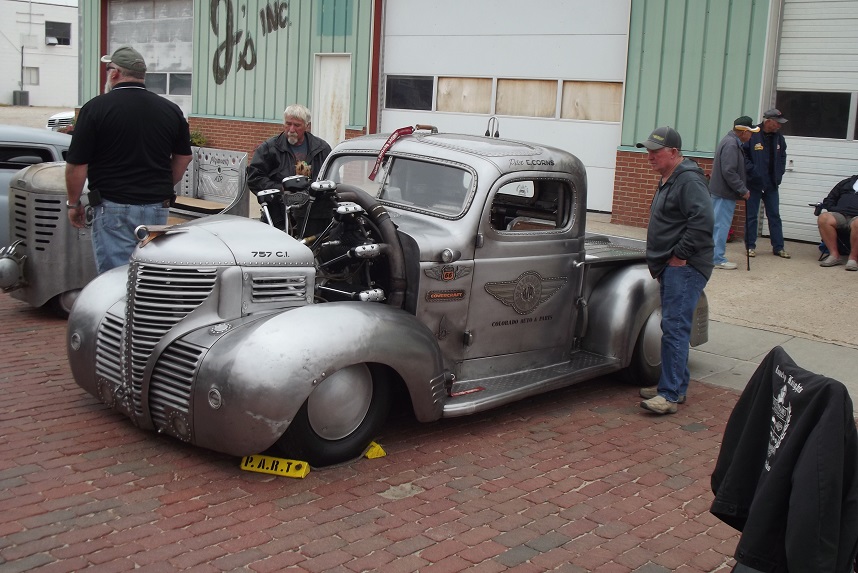 Ok, was this an aircraft show or car show. How about an aircraft tow vehicle and Pickup with a radial aircraft engine?
WAGONS, WAGONS AND MORE WAGONS.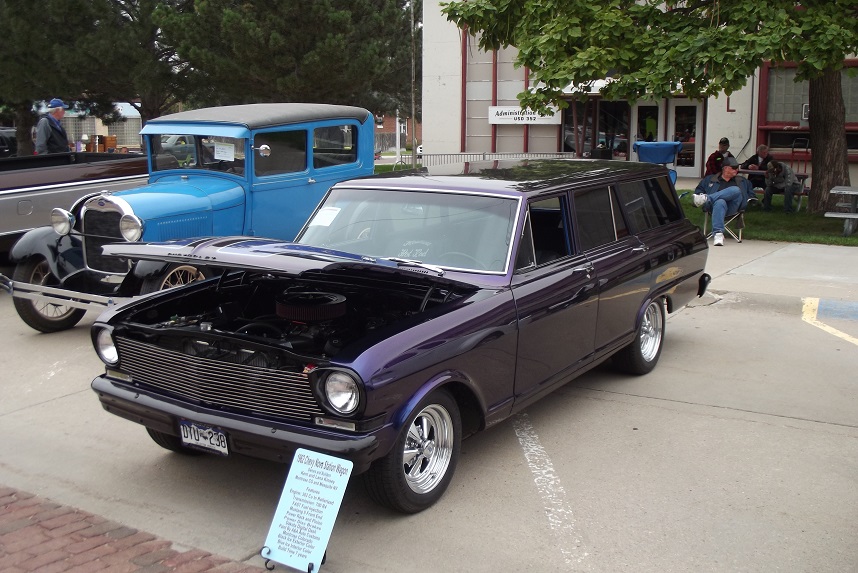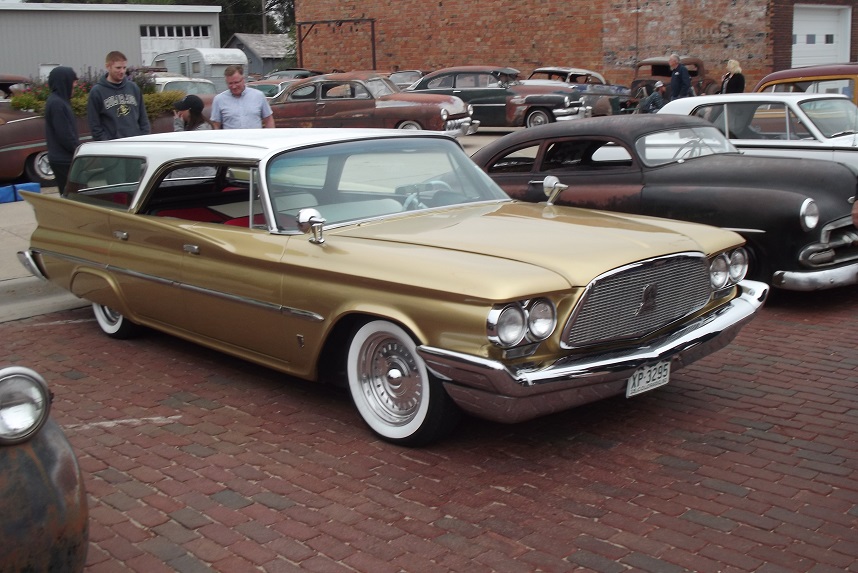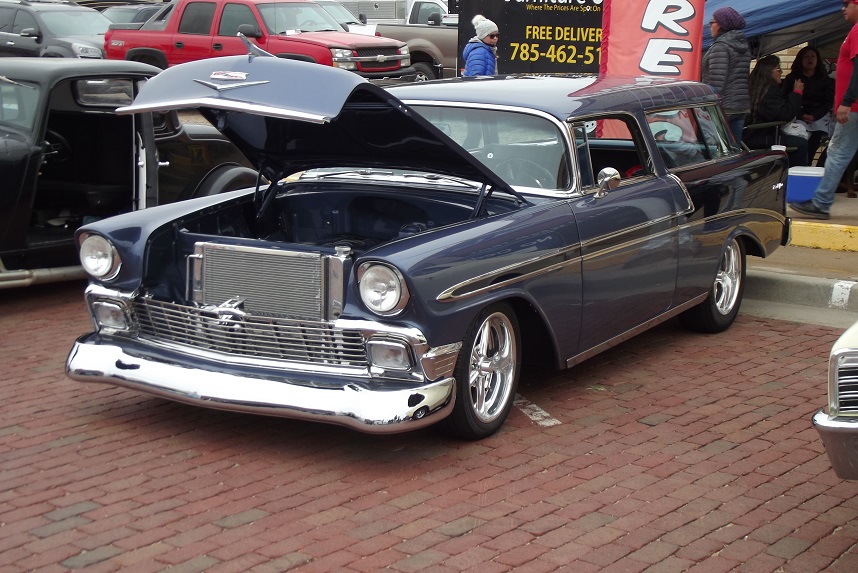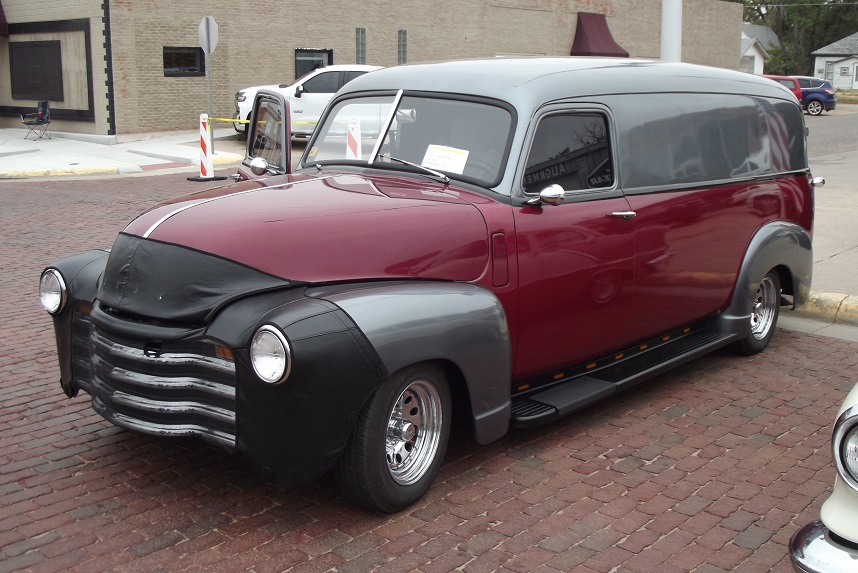 The last vehicle is actually a Suburban.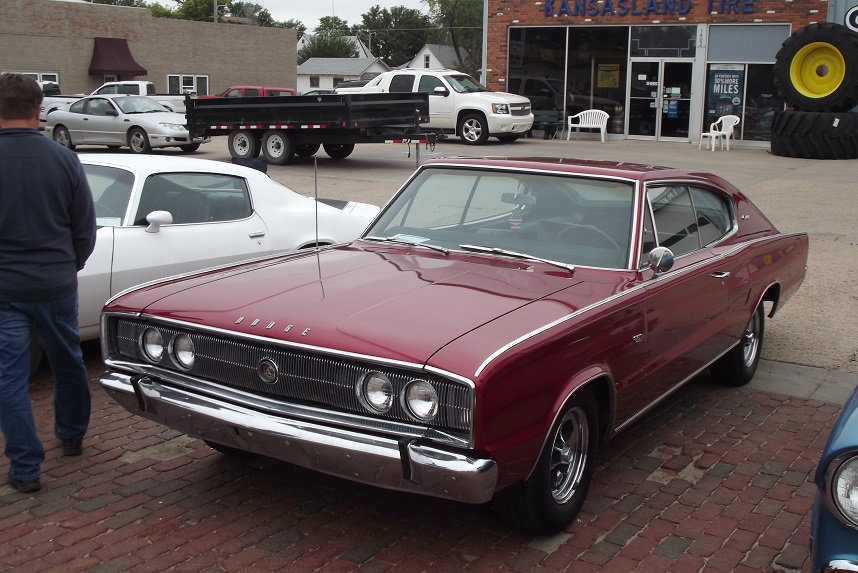 I always liked the 1966 Charger, a model of its own.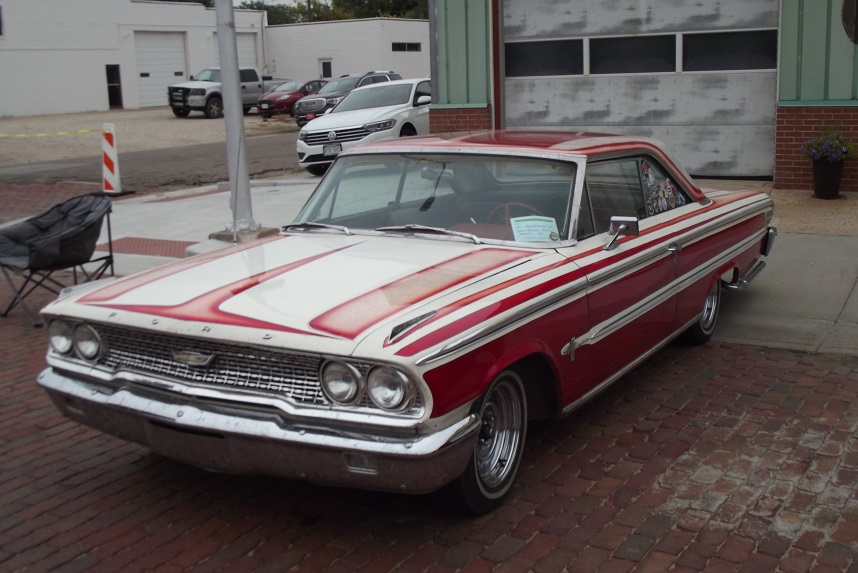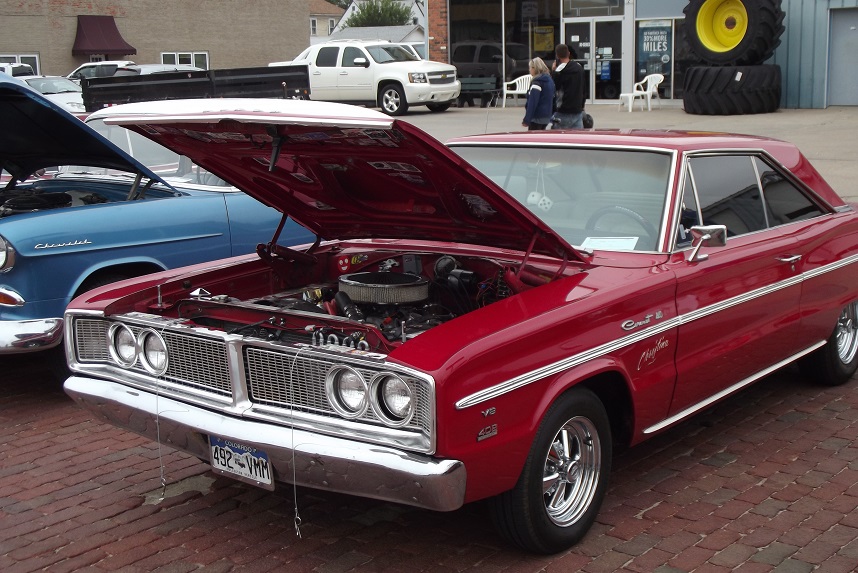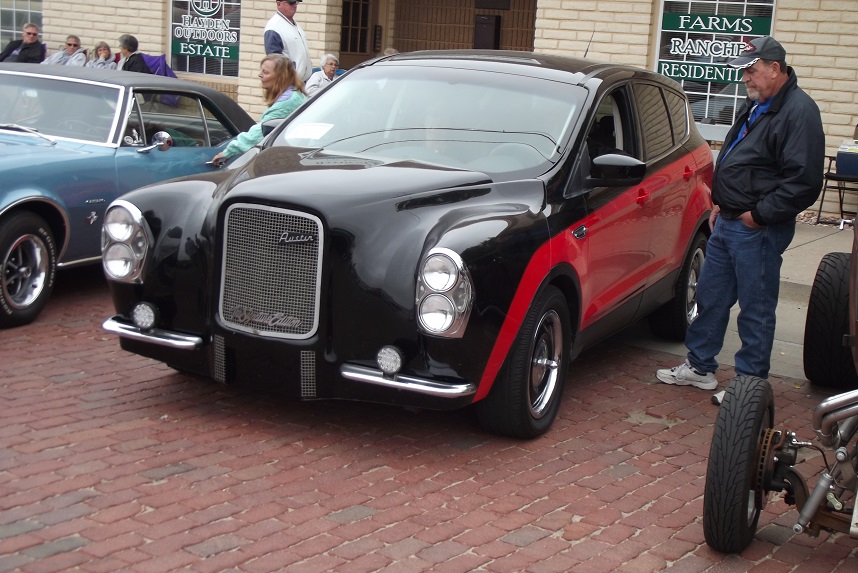 The red and black car had a tag that said "make of car" GUESS. The emblem on the grill says AUSTIN, I know no more.
All you old car showers ought to be shopping for a new scooter like this?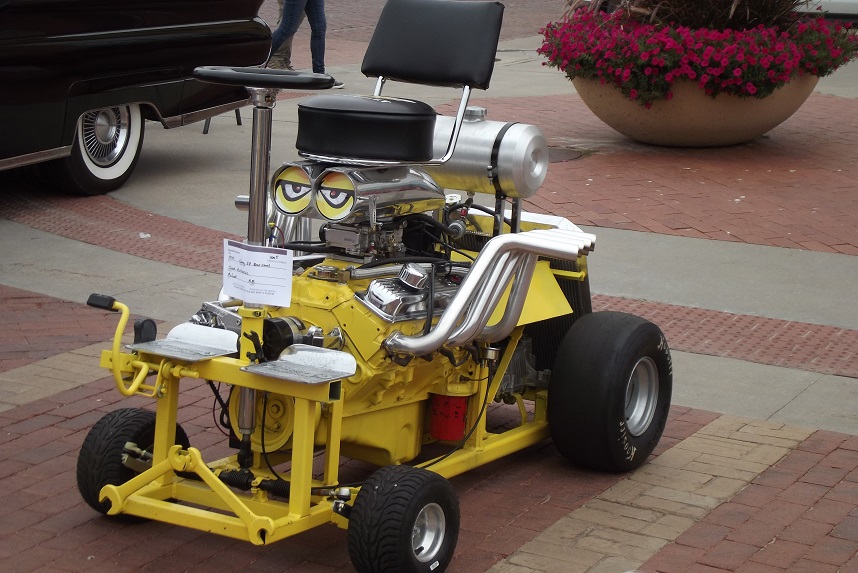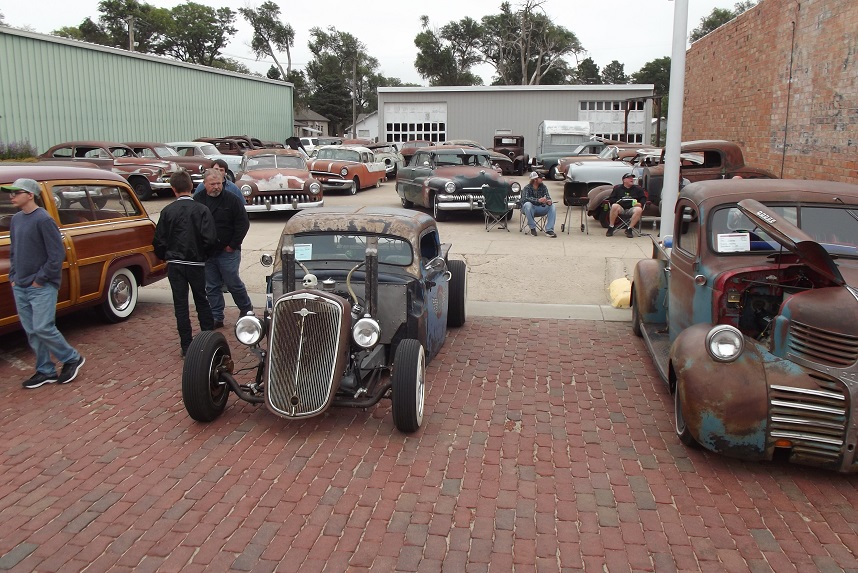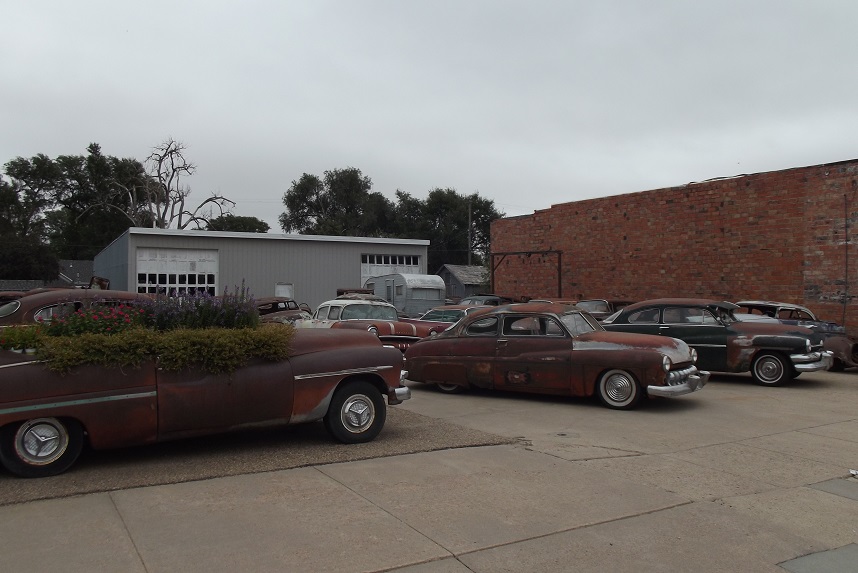 Not a part of the show but a permanent fixture in Goodland, Matt Murray's parts cars.
Talking about fixtures Goodland has some interesting architecture.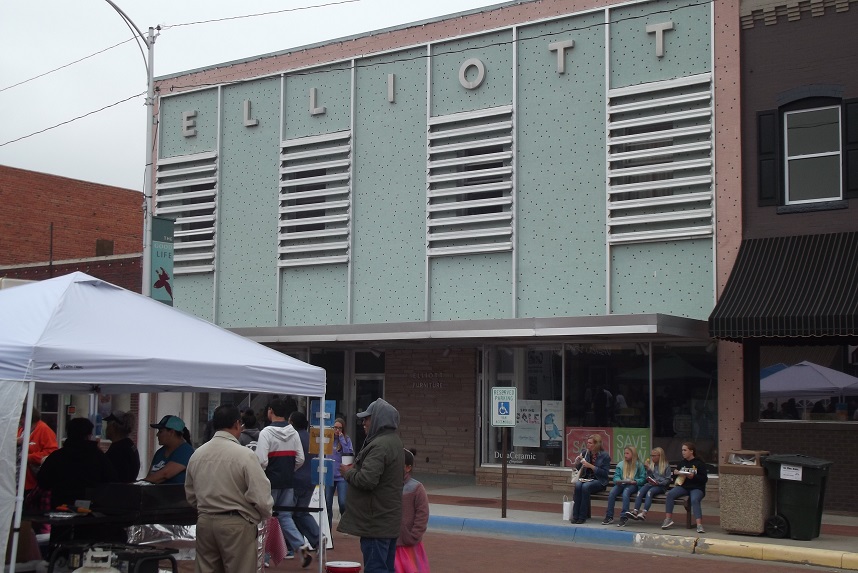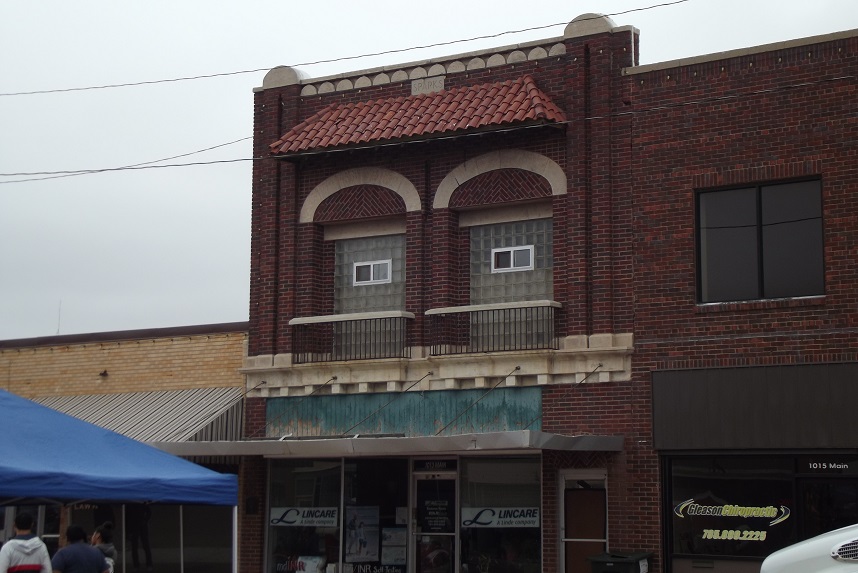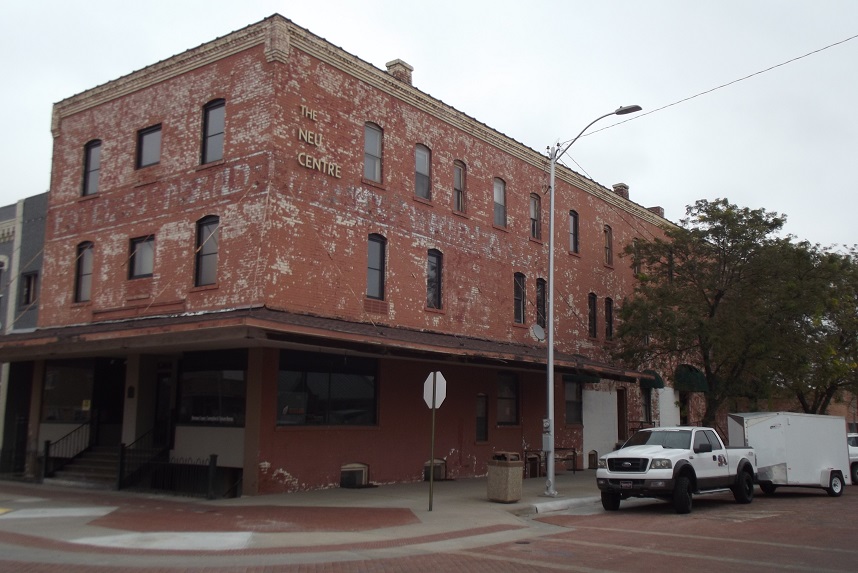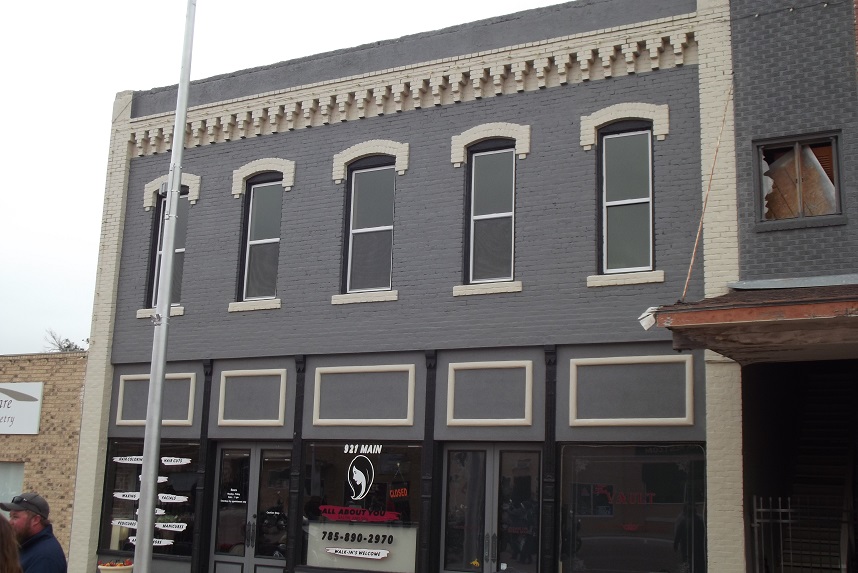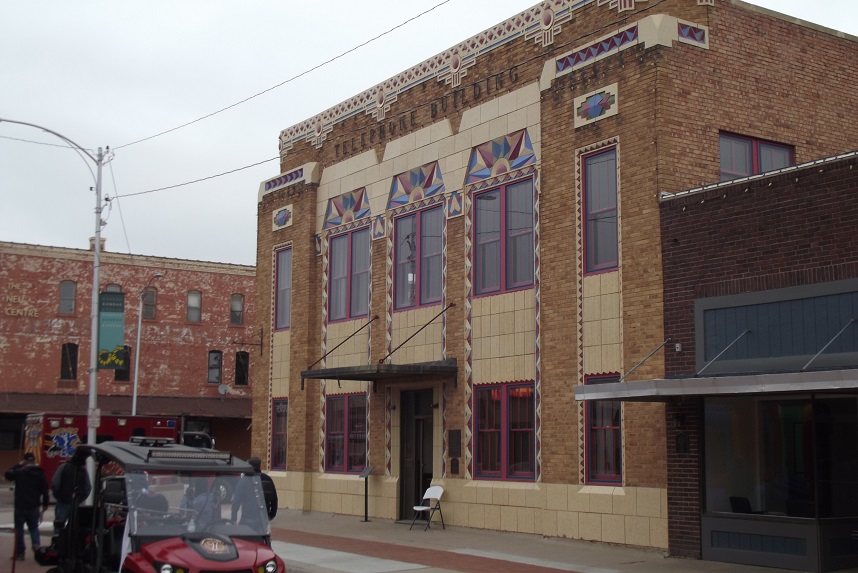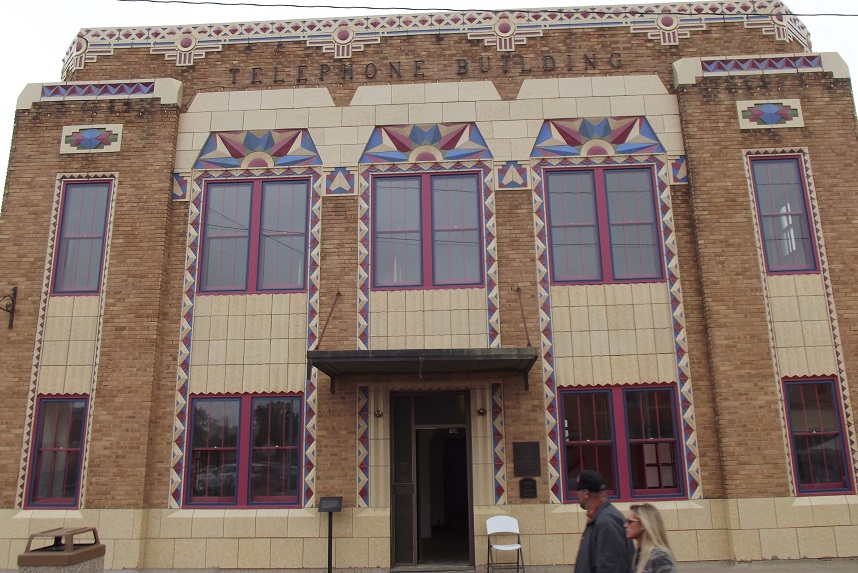 The last two are the 1901 Telephone Building being restored. These pictures do not include the Carnige Art Center, Giant Van Gough Painting or Mary Seaman Emmit Victorian House.
My two granddaughters were there, Claire and Brook, they had different opinions about the success of the show?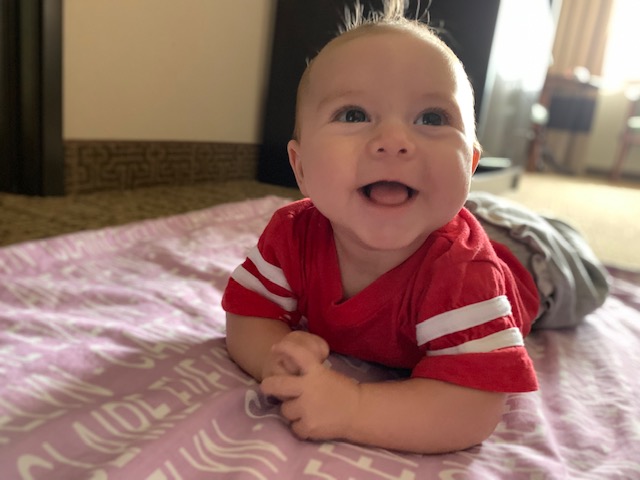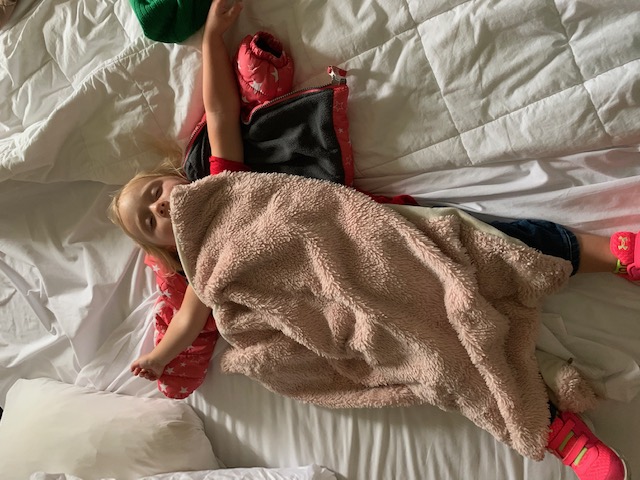 I will go to Hutchison, Kansas October 4-5-& 6. (downtownhutchrodrun.com) You would like it.
Comments
Topics
---
Archives
---
Favorite Links
---
---