2017 Larned, Kansas
Oct 26, 2017
I am gonna go back in time. On my way home from Hutchinson I stopped in Larned, Kansas on Sunday October 1, 2017. No flyer so not many cars. Still had a good time and saw some cars, told some lies and got Vonleonrod to buy me lunch on a windy Sunday. How about some pictures.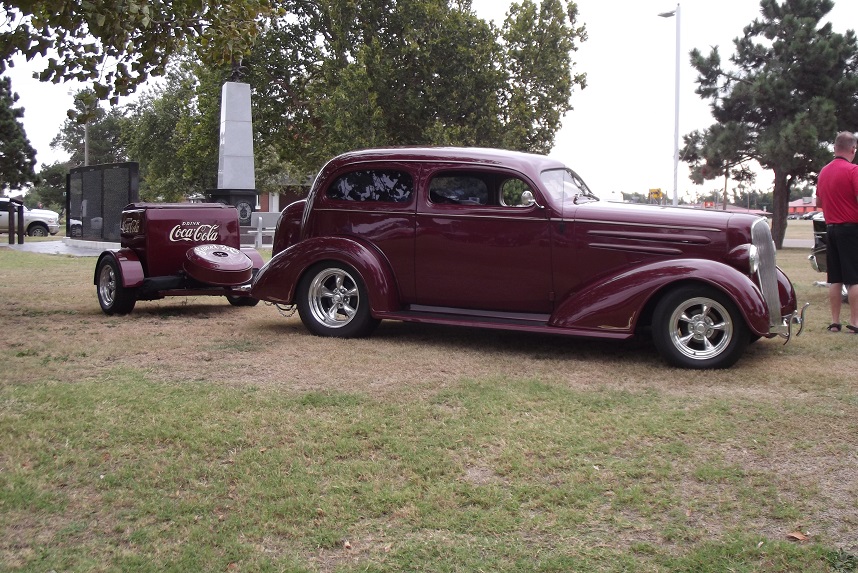 Charlie Maudlin and his 36 Chevy with a Trailer took best of show. Although he did park in such a way that he took two parling places.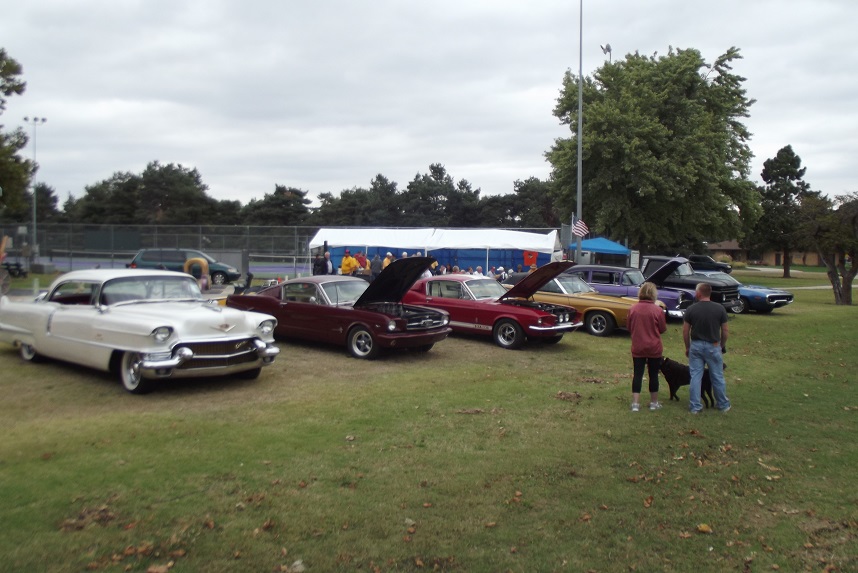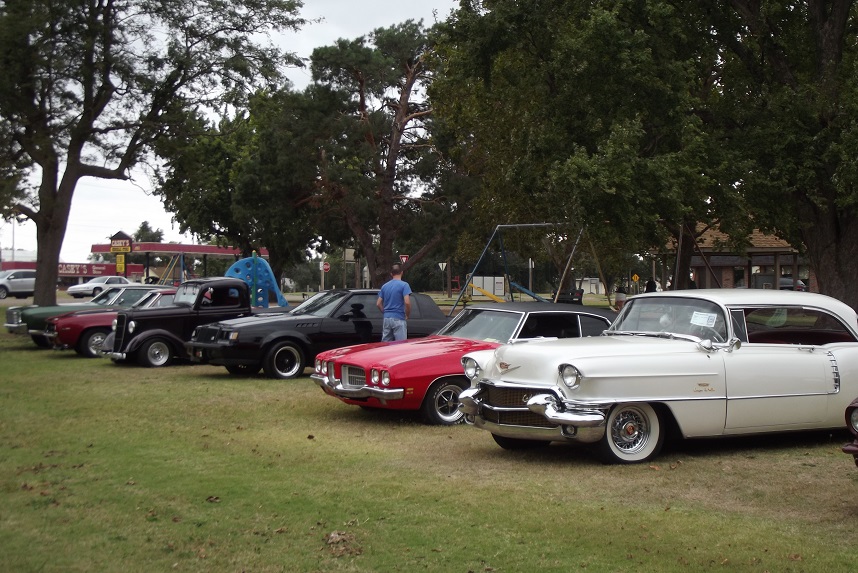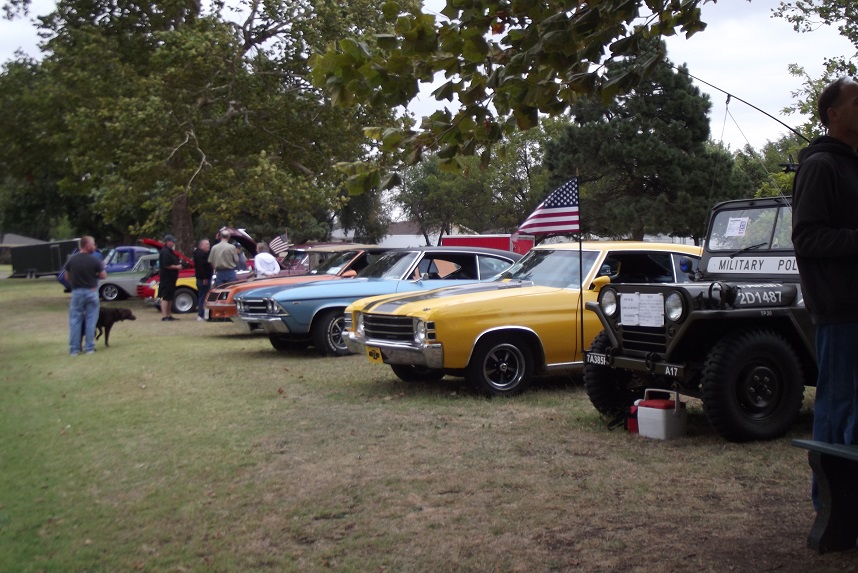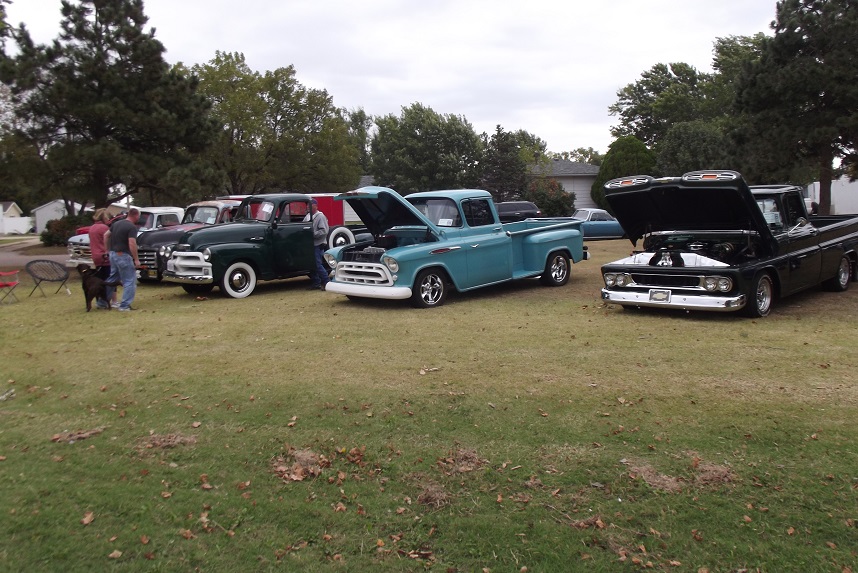 As you can see there were some nice cars and of course Pickups.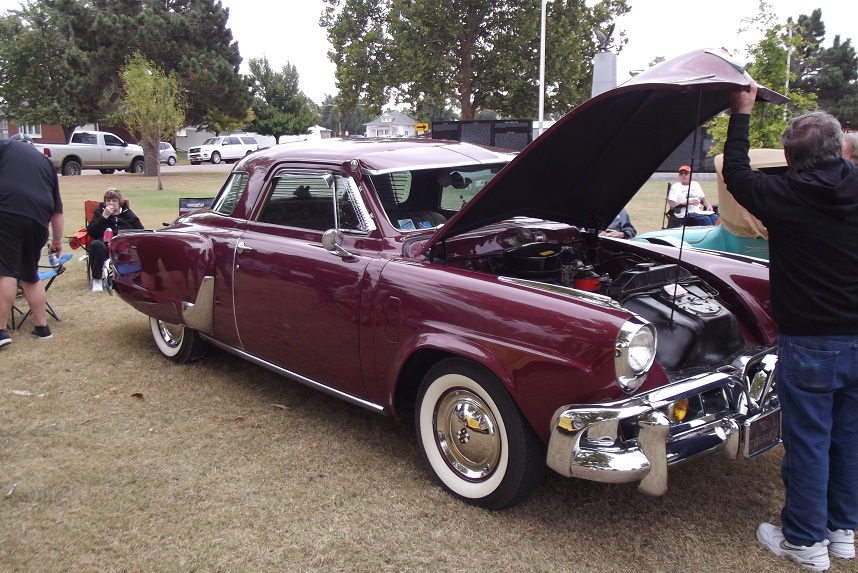 Do not know about anybody else but I liked this Studebaker a bunch.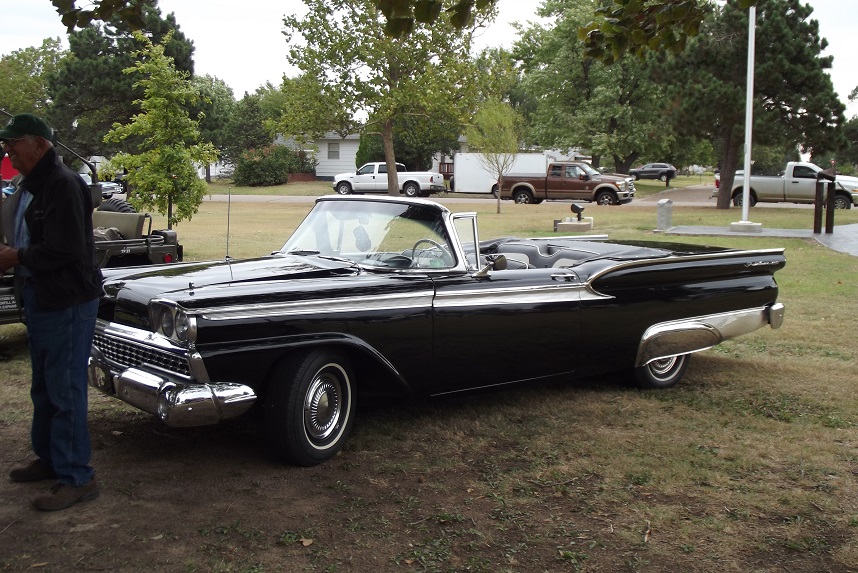 Kenny Snow's 59 Ford made it all the way to Larned. He will follow a trailer full of beer anywhere.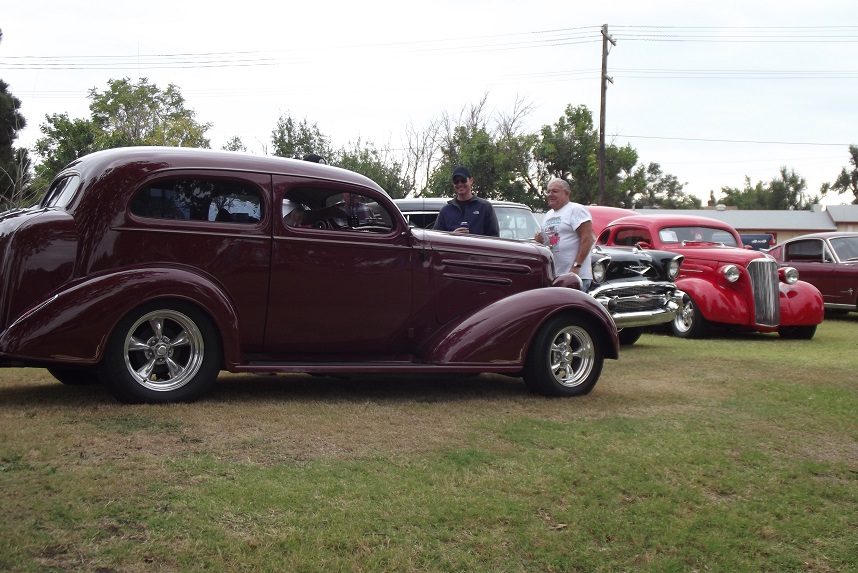 CHARLIE AND HIS CHEVY WERE EVERY WHERE AND THEN THERE WERE TWO UGLY GUYS KEEPING BE FROM TAKING A GOOD PICTURE OF THE BEST CARS THERE.
Come back soon I am working on the post for my next venture which was Haysville on October 21 and 22, 2017.