2017 Hutchinson Downtown Rod Run
Oct 03, 2017
On the September 29-30, 2017 the 3 original Horses Asses took their annual trip to Hutchinson for the 10th Annual Hutchinson Downtown Rod Run. Numbers were down a little but those who did not show up made a mistake. Good weather and cars. Lets get started.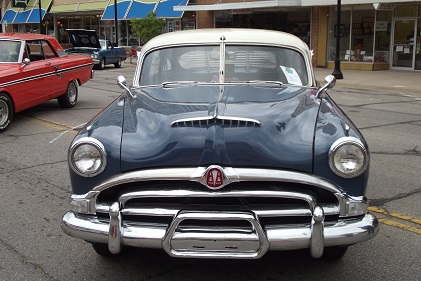 Most will have no idea but below is a 1953 Hudson the famous "Hornet" (the scoop is proof). This one comes compliments of John Harper, McPherson, Kansas. Lets go around the whole thing for a look see.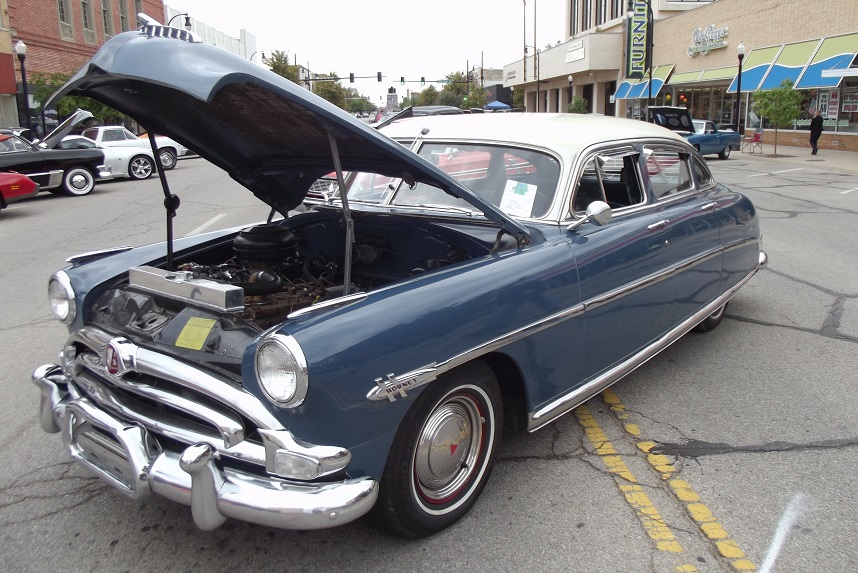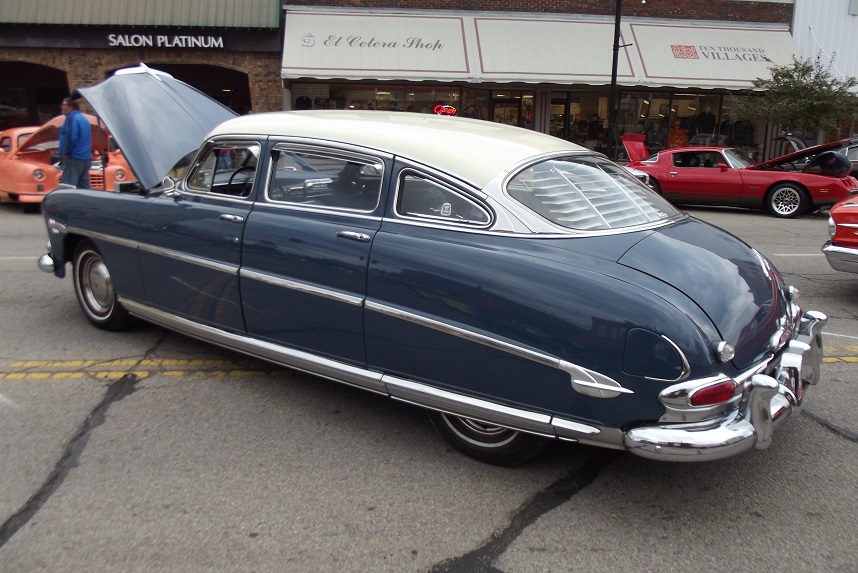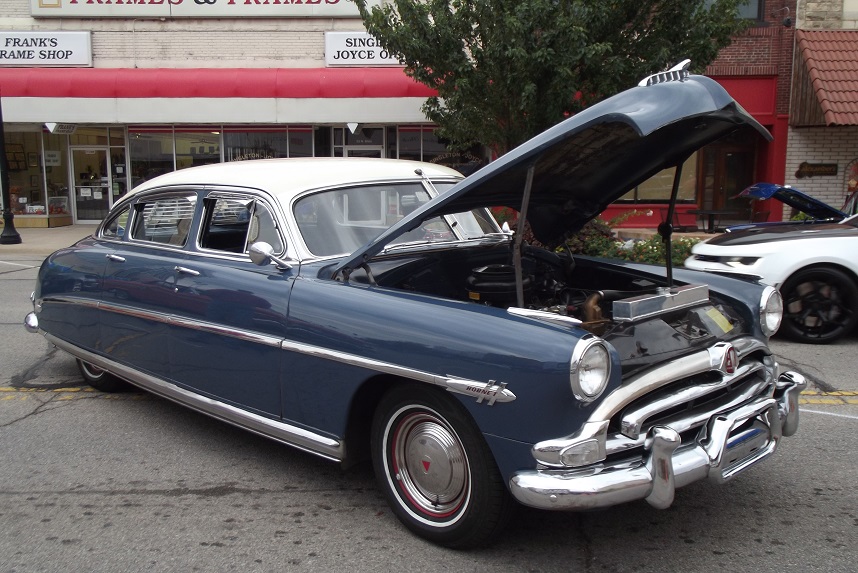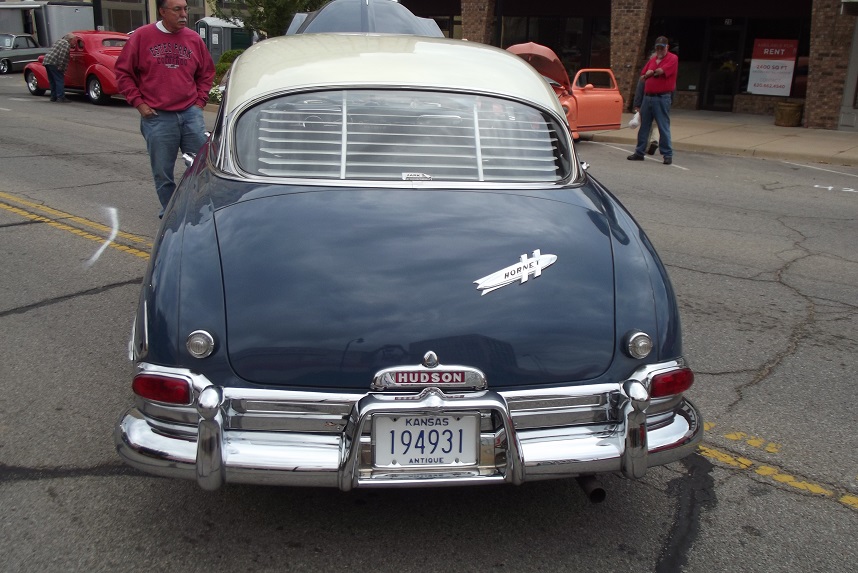 This car is built for cruising. It is not totally orginal but damn near. It does have the creature comforts of a knee knocker AC and even cruise control. What you see is not original paint but a recently buffed out 1988 repaint. Do not poo poo this four door. (It did not add to the Hudson but if you look in the back ground you will see a 37 Chevy and 50 Nash that might be familiar.)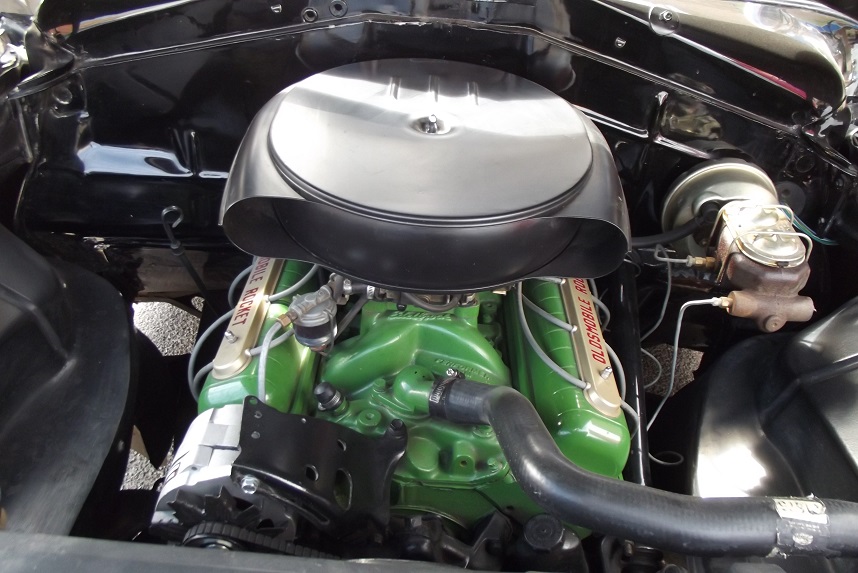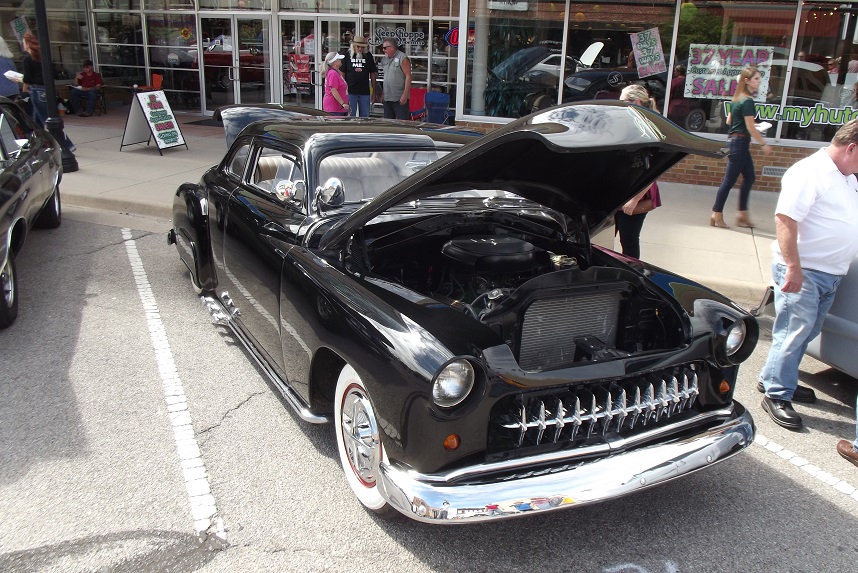 What you see above is impossible to guess. Would you have guessed a 1950 Plymouth? This one was built by Bob and Nick, last names unknown to me, over 4 years. This is just one of the customs that showed up at Hutch. How about a 4" chop, Corvette Grill, 350 Chevy with Rocket 88 dressup kit, shaved door handles and frenched head and tail lights?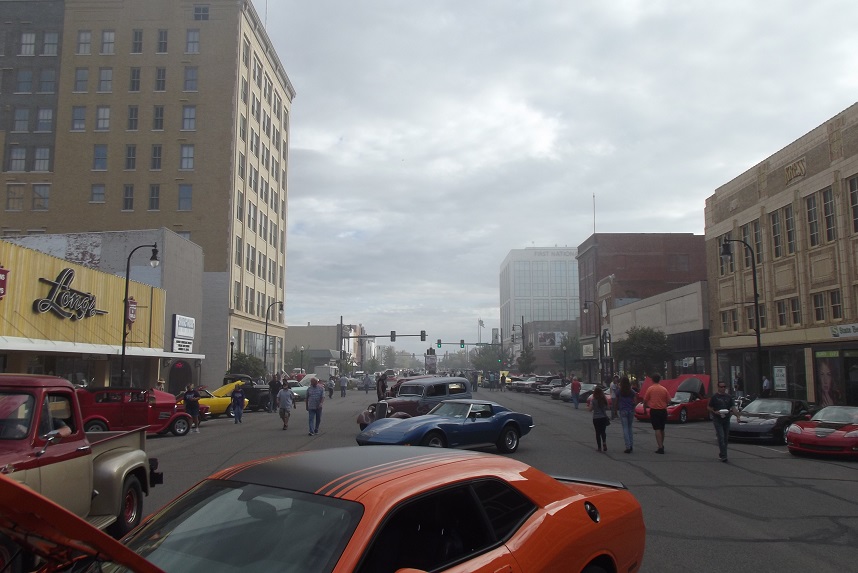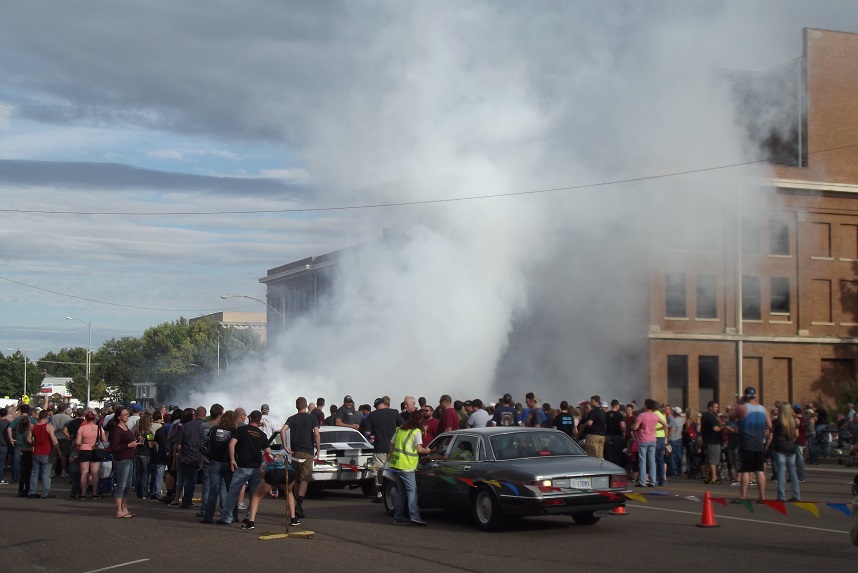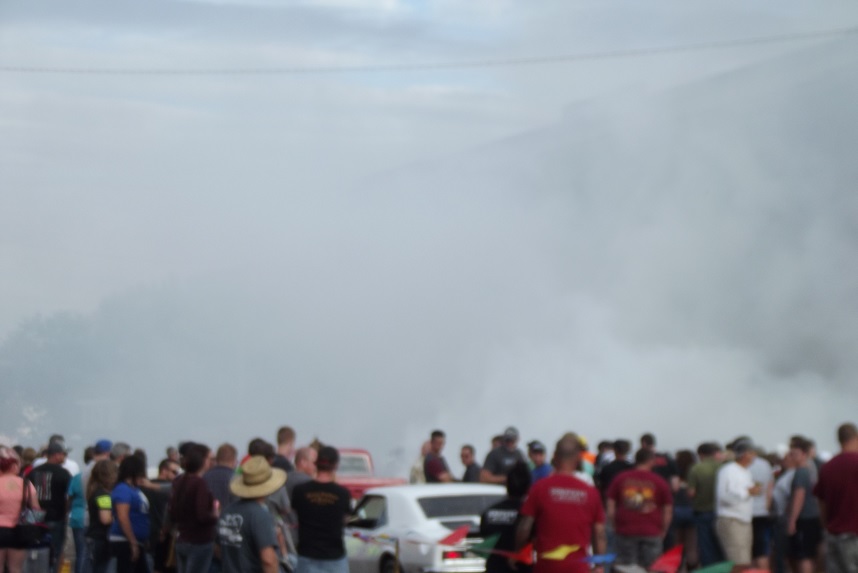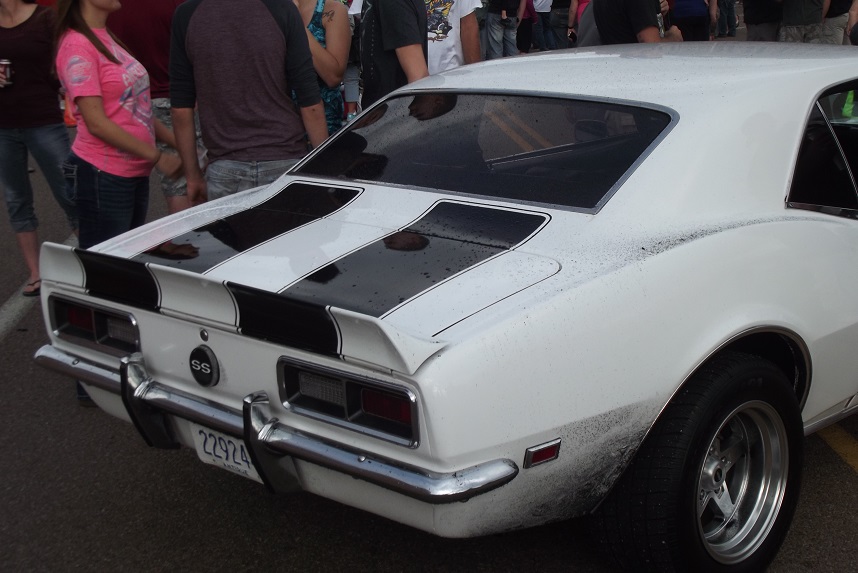 The Hutchinson show's claim to fame is their burn out in front of McVay (Richarson) Garage. The first pix is not fog it is the smoke starting to raise. I walk two more blocks and more and more smoke accumulates. The White Camaro was the winner. You can tell the tires were the losers by looking at the rubber on side of the fiender, on top of the trunk and fender.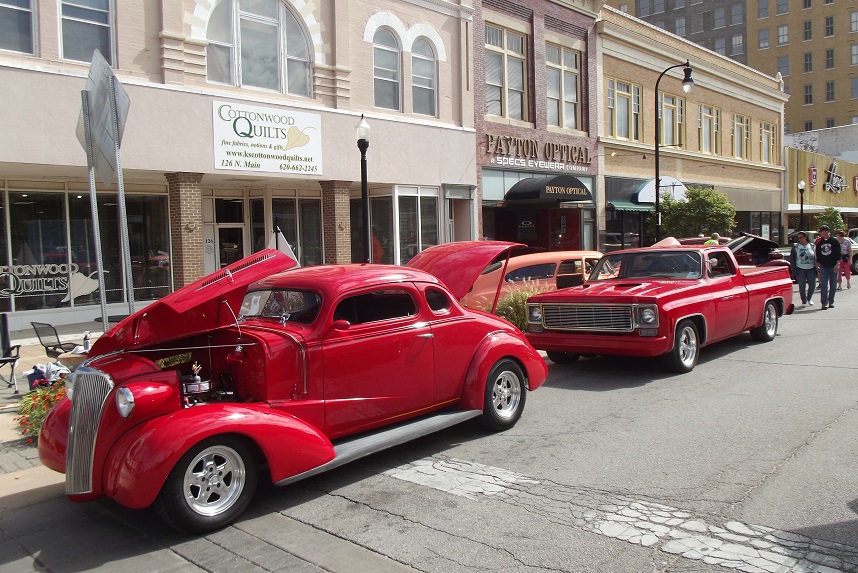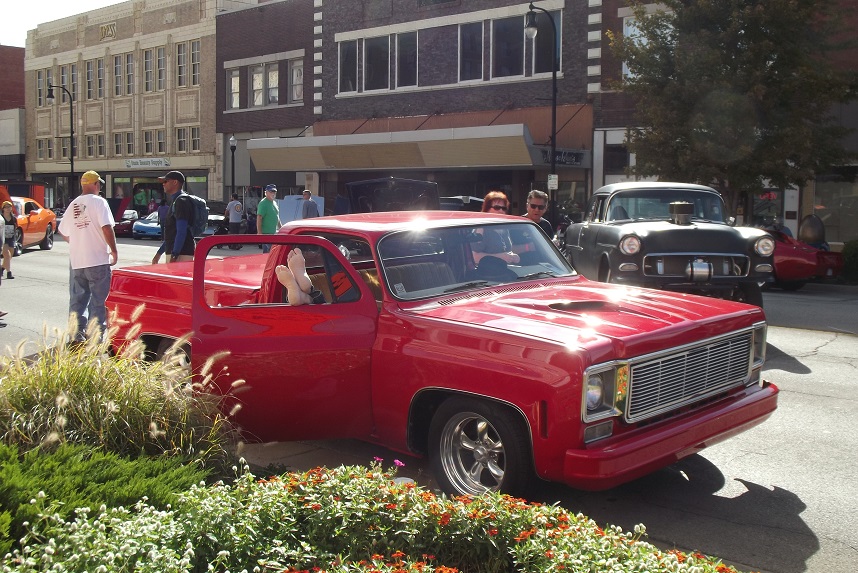 The Horses Asses were there and as you can see Chuck was real excited about all the happenings.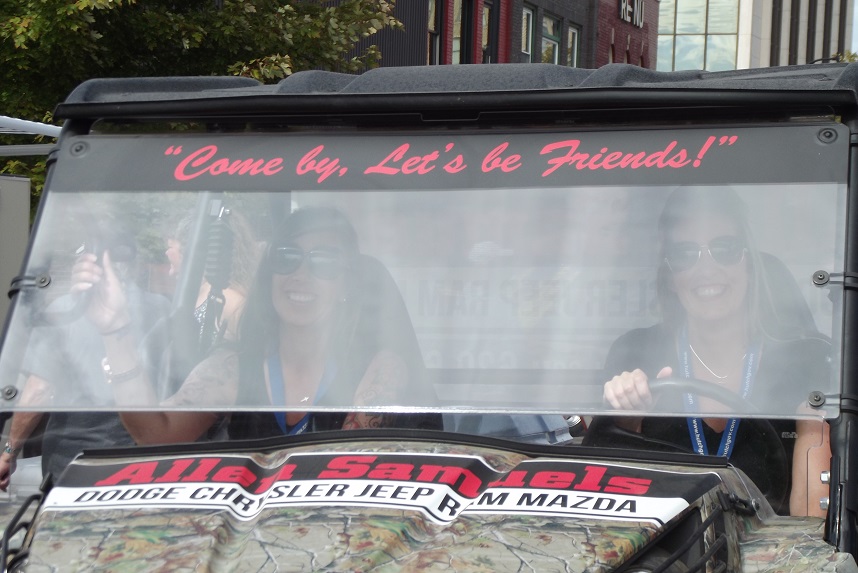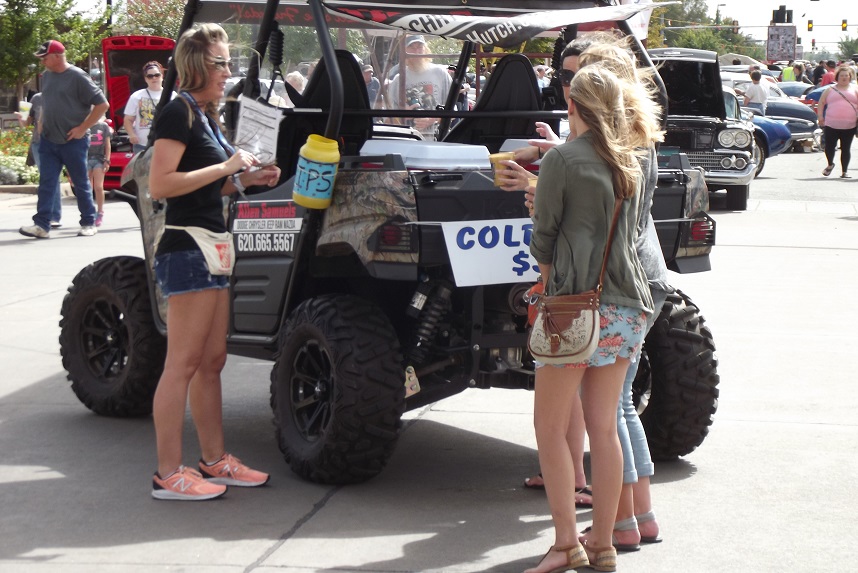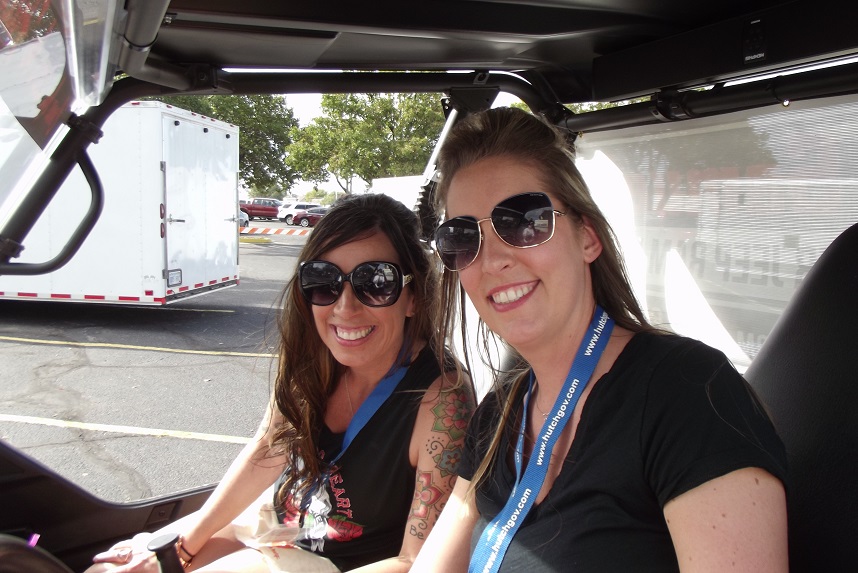 I told the Beer Girls I would make them famous by putting them on THEHORSESASSES.COM and I kept my promise. This should be on your resumes and a world of pride for your mothers. Can any of you guys truthfully say you have been a Beer Girl?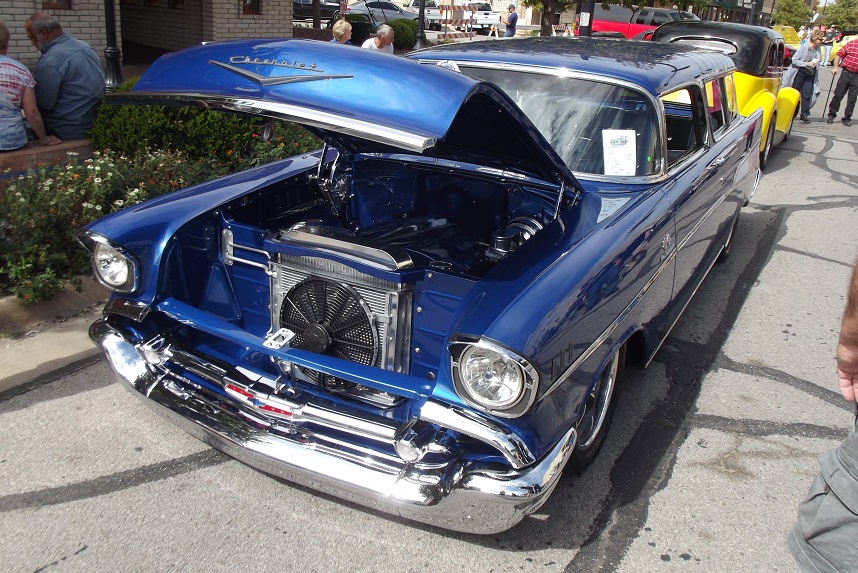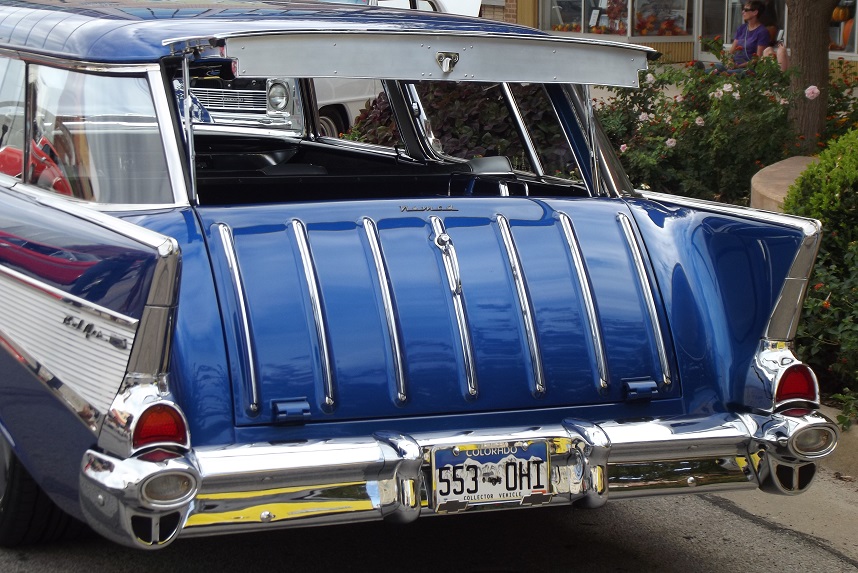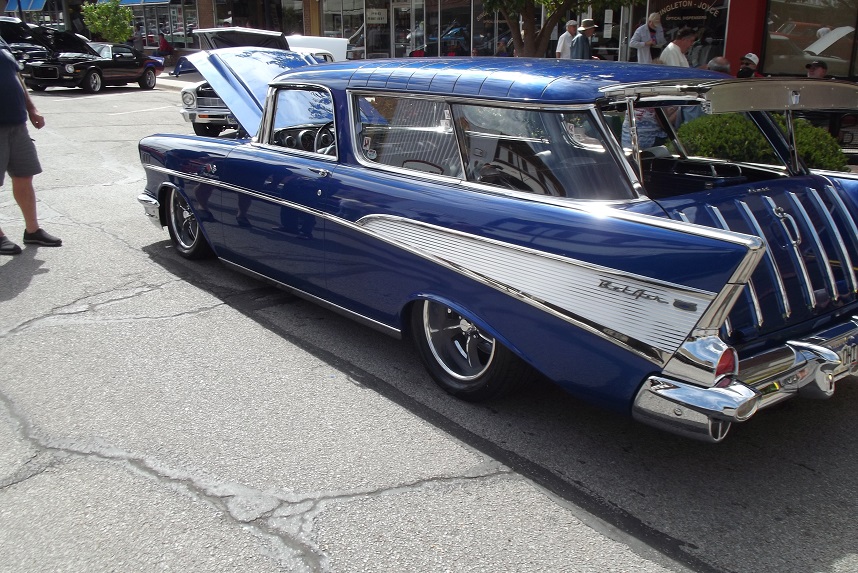 Probably the best done car there was this 1957 Chevy 2 door wagon. Nope there were no bugs in the radiator.
A little more of the custom stuff.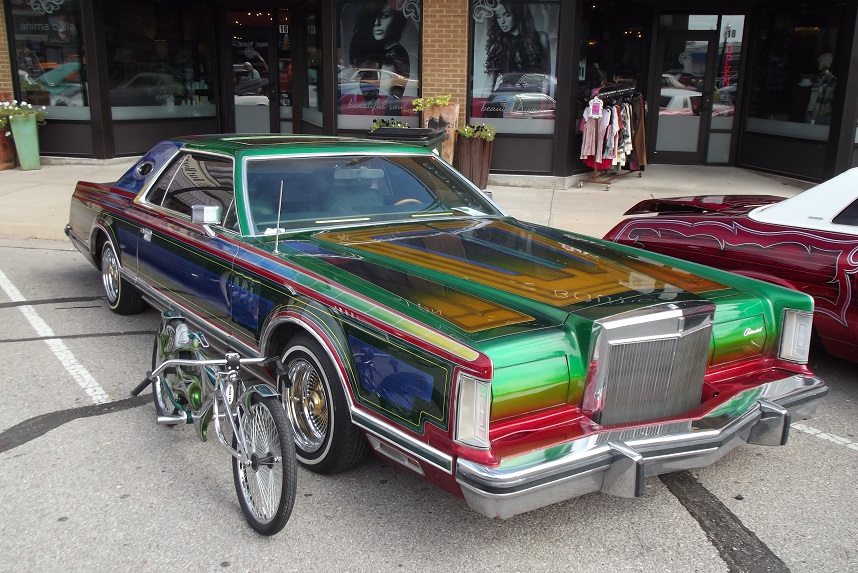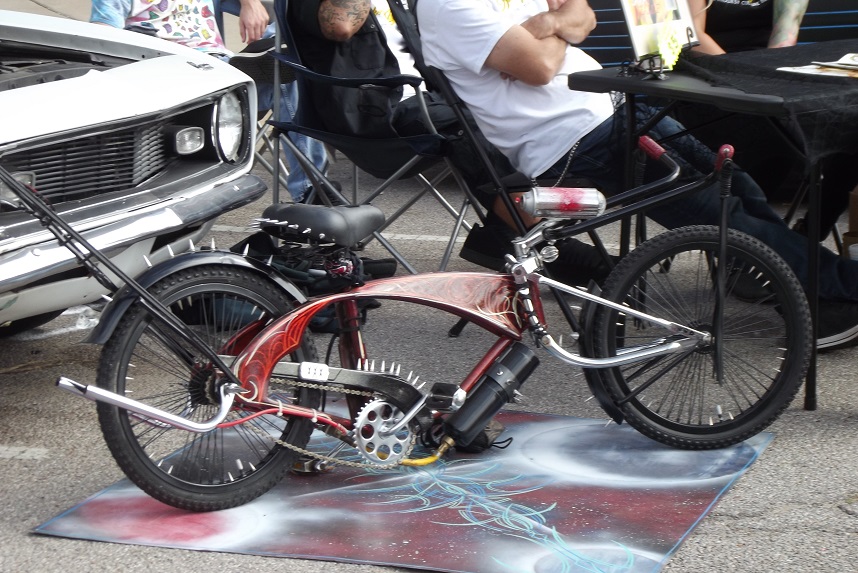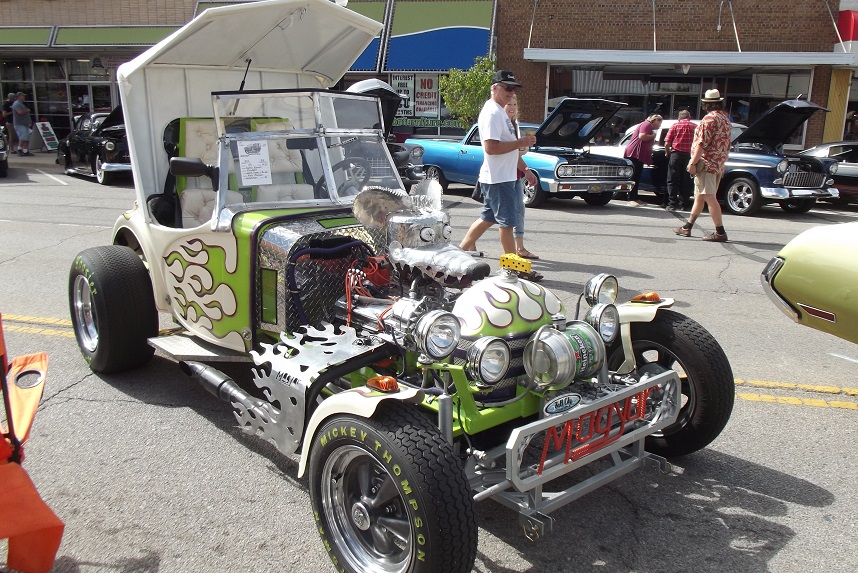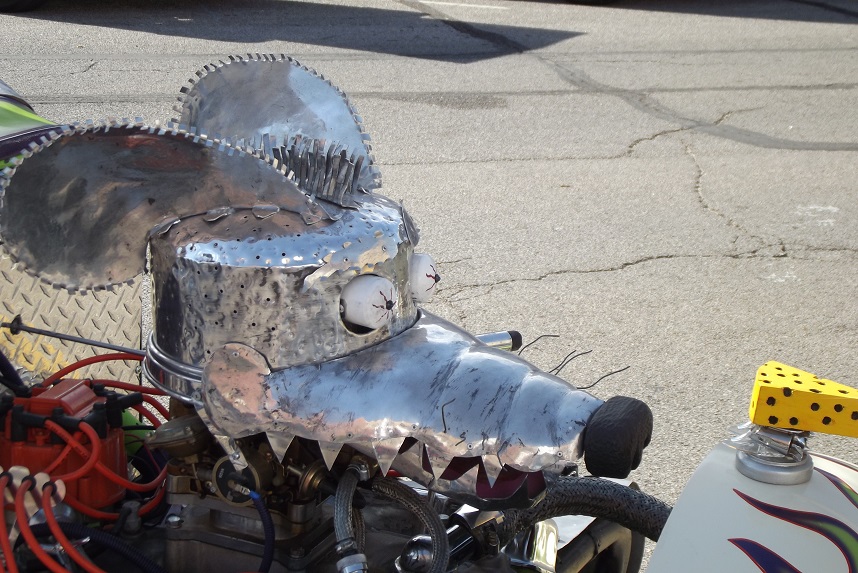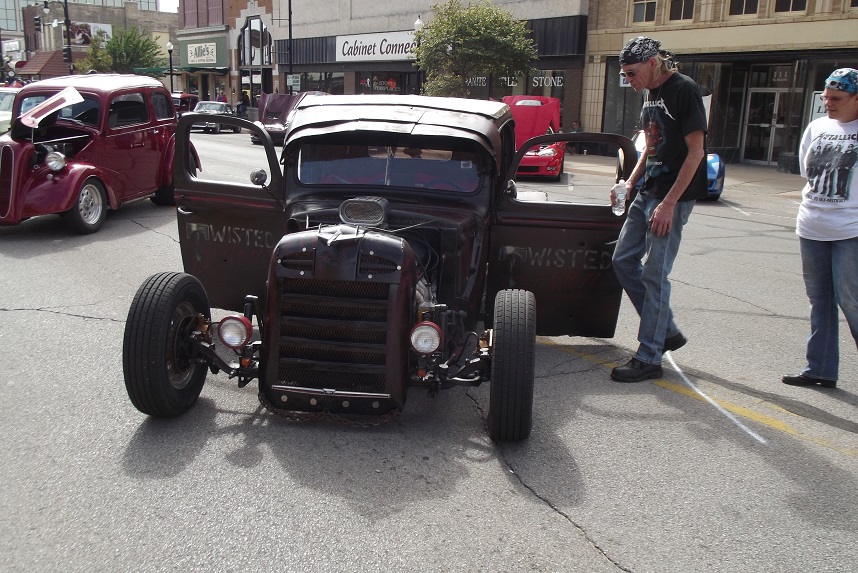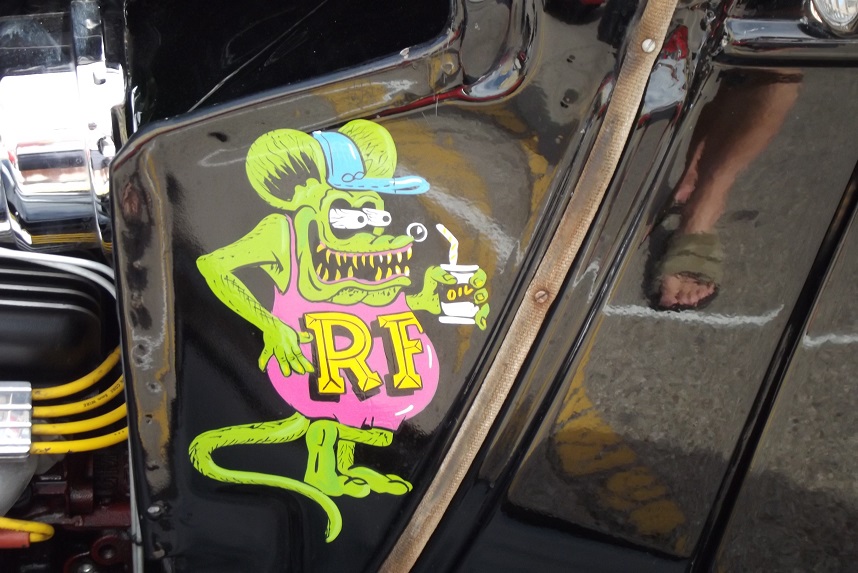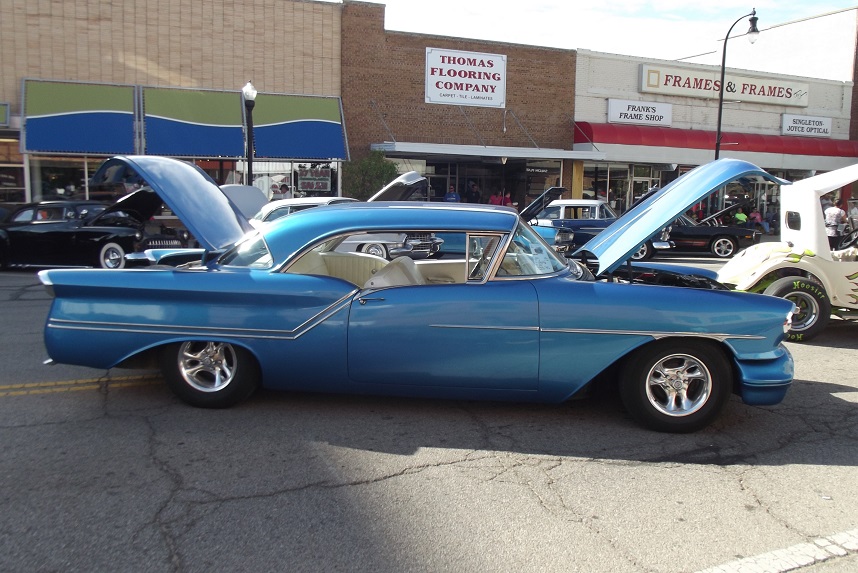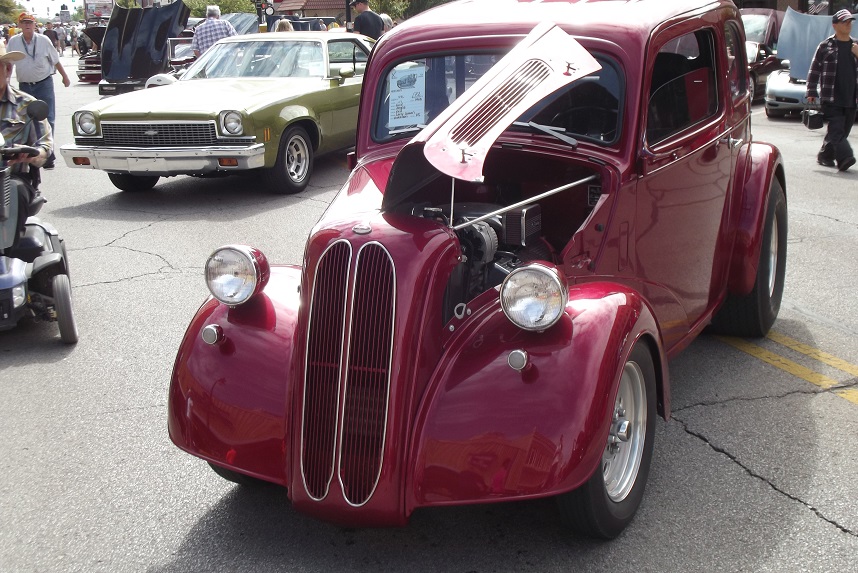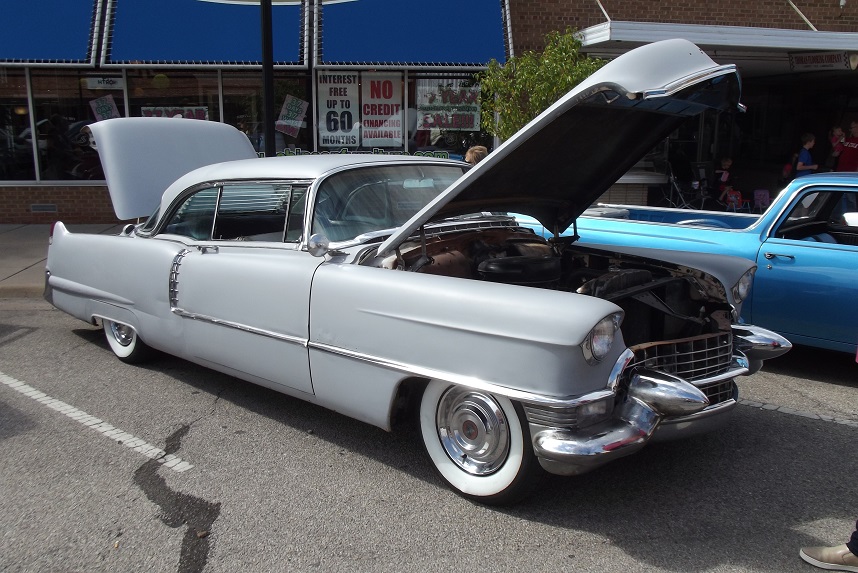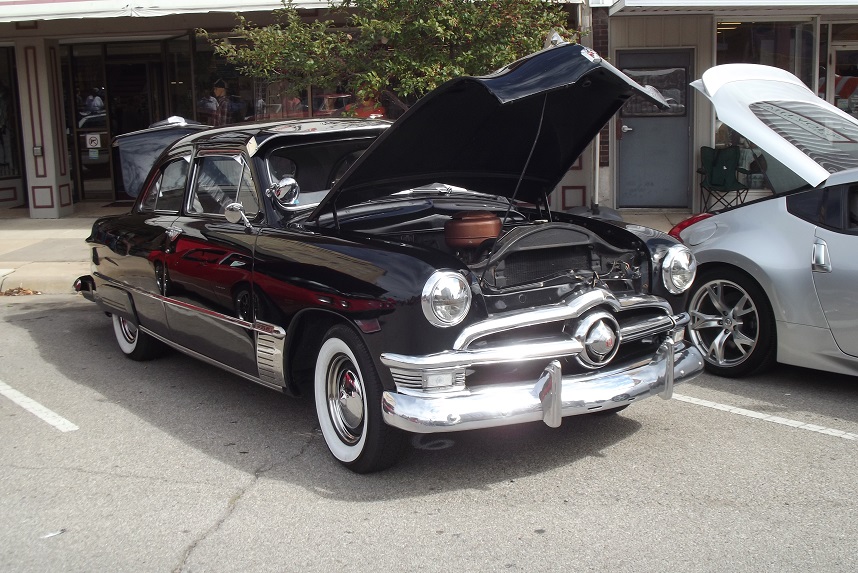 Yes there were more customs but I move on.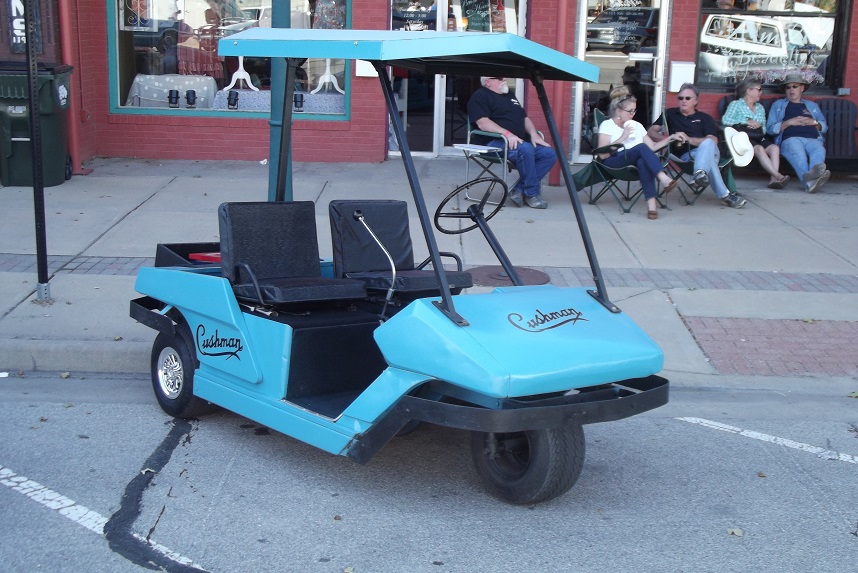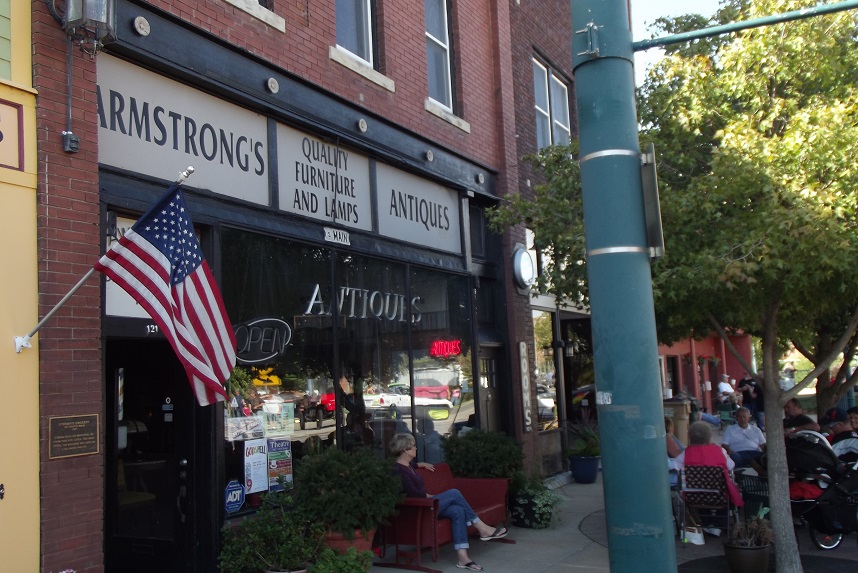 There is an antique store at the South End of Main Street called Armonstrong's. The owner, Lloyd Armstrong, registered his Cushman Golf Cart and provied a free beer and tour of some great antiues and history of Hutchinson for the Horses Asses. Gotta go there when in Hutch.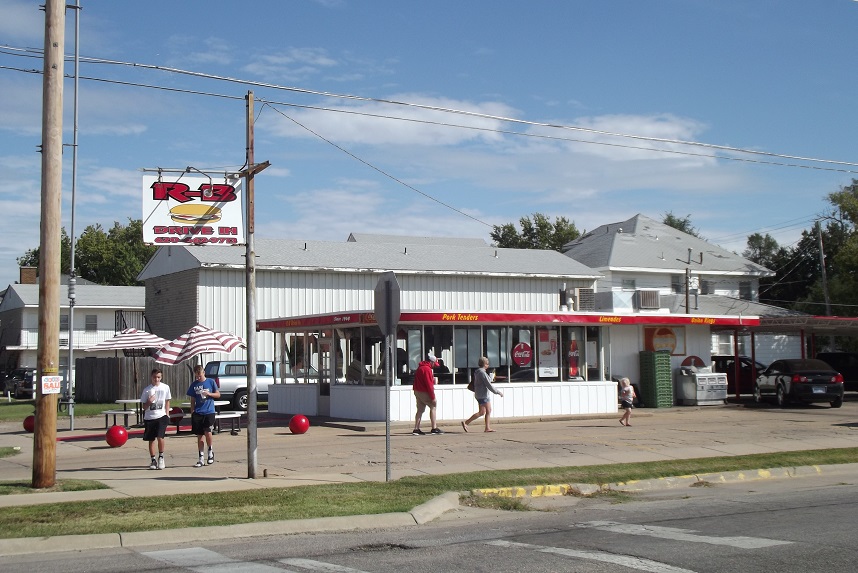 There is a hell of a good Burger Joint a block off main for my enjoyment. You do not have to wait for the show to go there. If they just sold beer!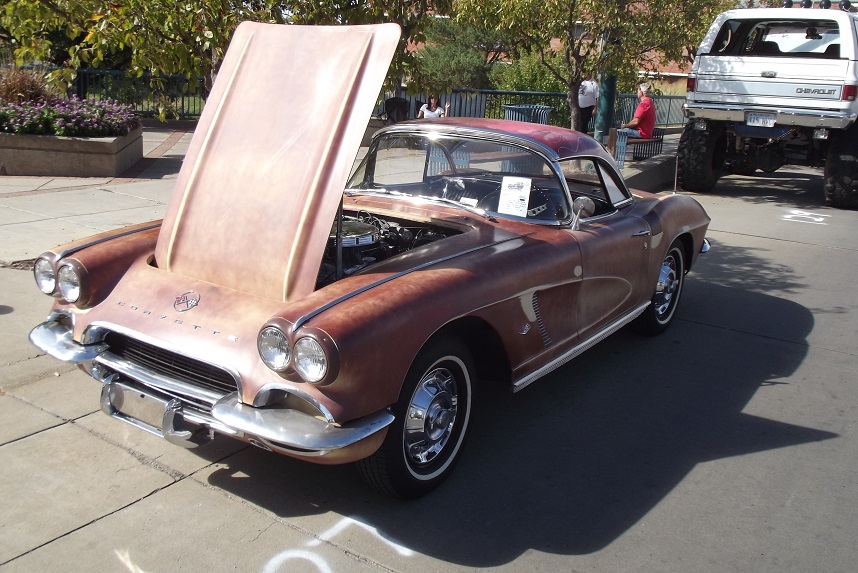 No REAL CAR GUY that is not a rusted Corvette.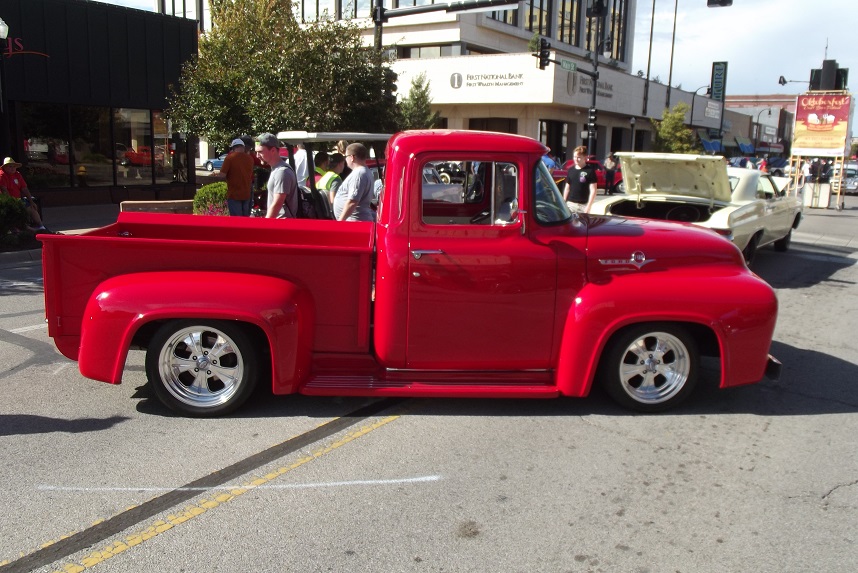 Our old buddy from the BUDGET HOST DAYS was there with his excellant Ford Pickup. I took off for Larned and their show on Sunday Morning, keep watching I have a few Pix from there.