2017 Haysville
Oct 28, 2017
On October 20 and 21, 2017 the Haysville Fall Festiville was held. The 3 original Horses Asses went eventhough the weather was forecasted to be crappy. The first horses ass type display was brother getting gas. As we always know you are never to leave the pump unattended. Take a look: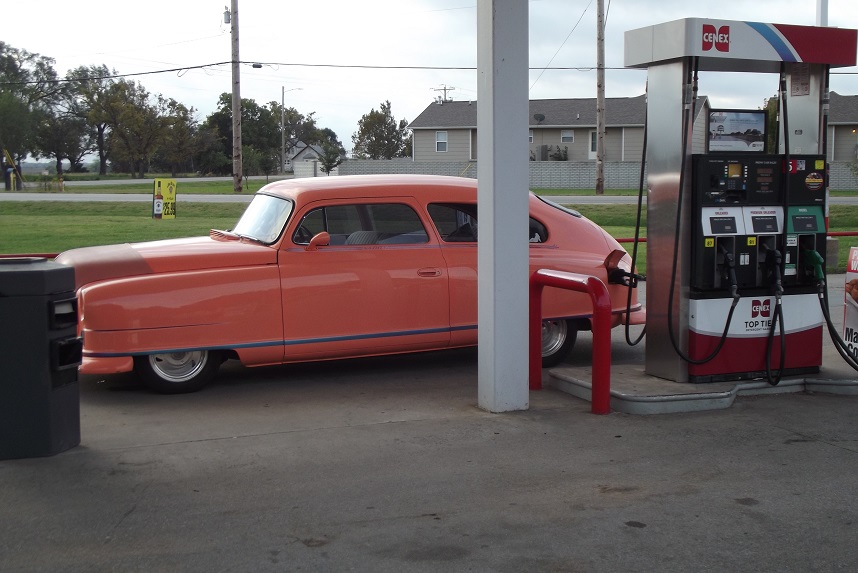 We arrived at the show and went to park at our normal place and had plenty of room because the show was down in numbers. Again the promised weather forecast. Horses Asses never believe such crap.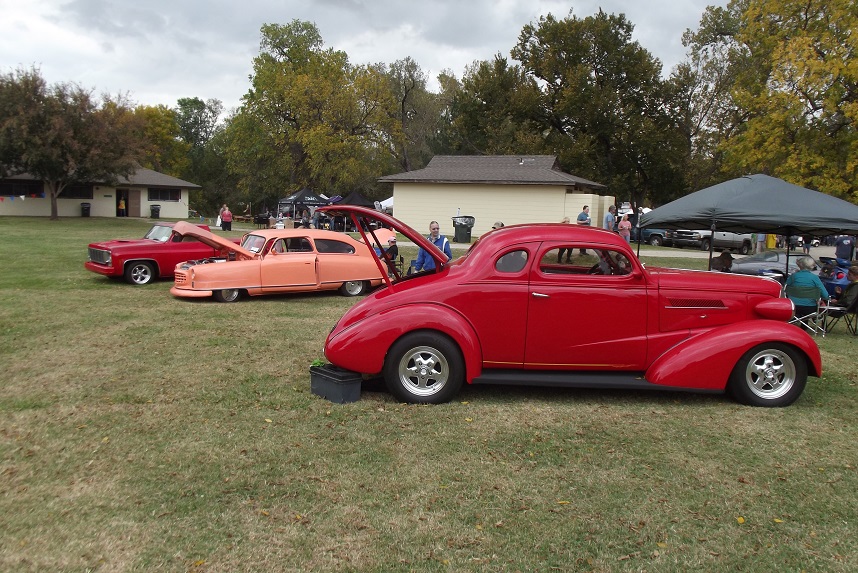 Early on we donned the latest in Horses Asses attire. (HORSES ASSES SUNGLASSES) This was a big hit but confused the normal people: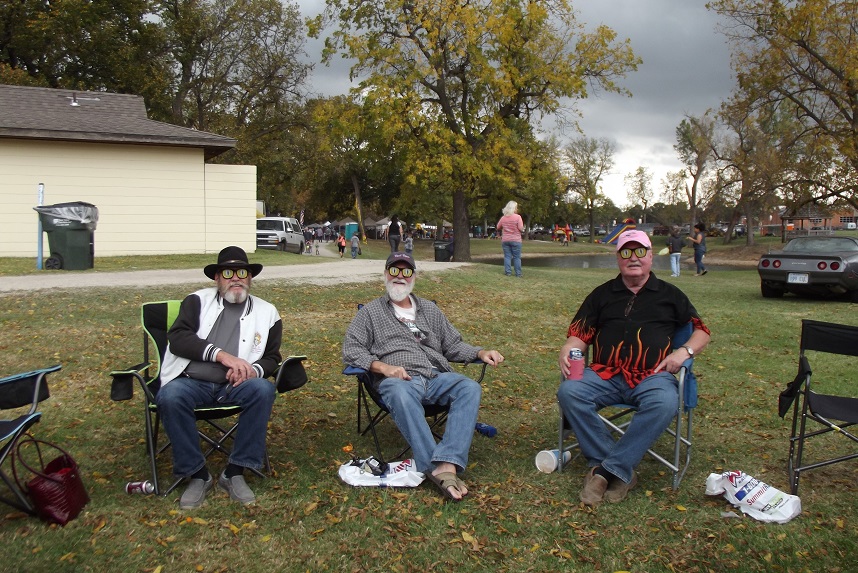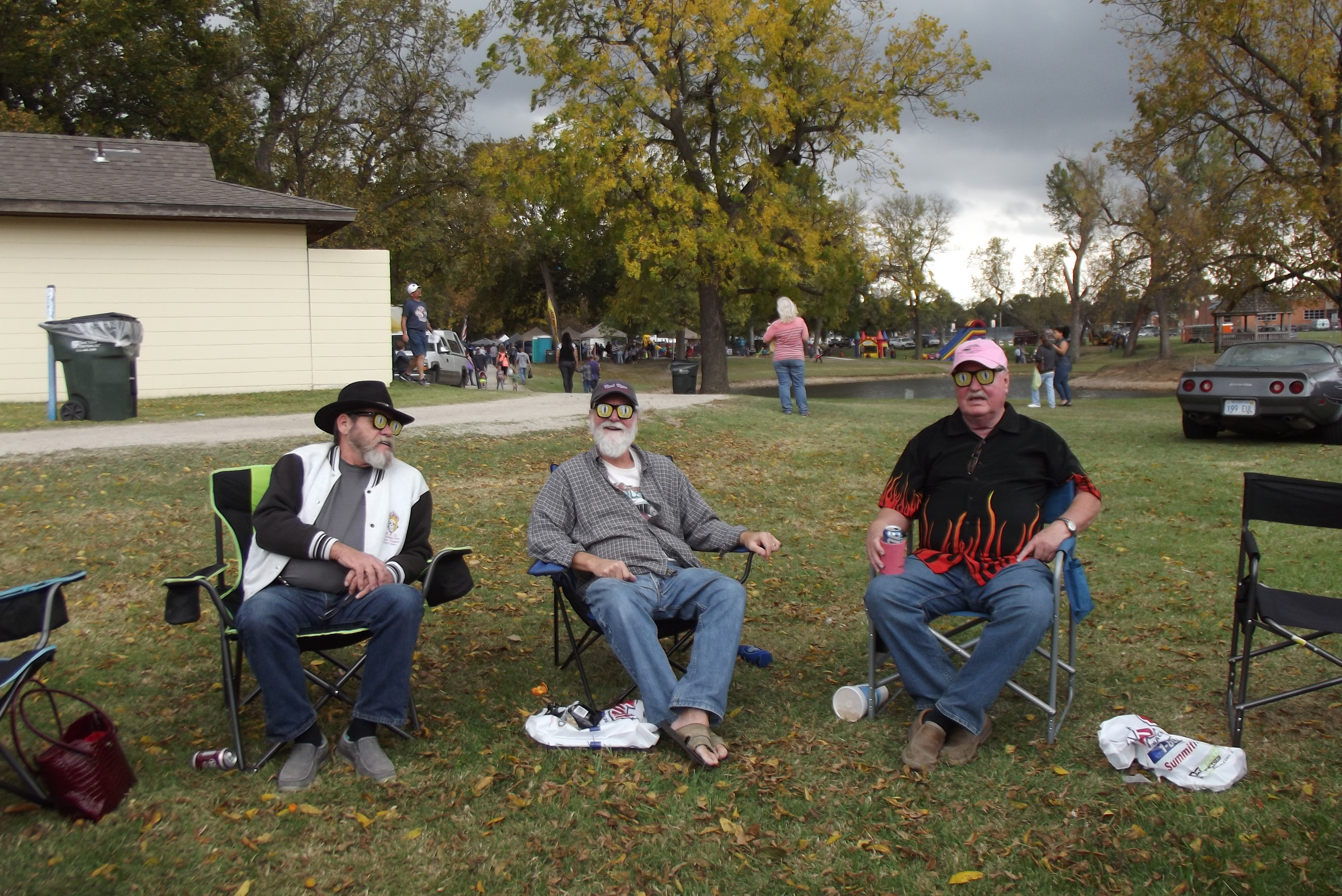 That is the crapper in the background. Appropriate? We did not but you probably did notice the background sports the bad weather that was promised to happen. Hey those guys look a little different than when this Horses Ass stuff started, you can compare by going to the top of this page and clicking on "MEMBERS and ABOUT US".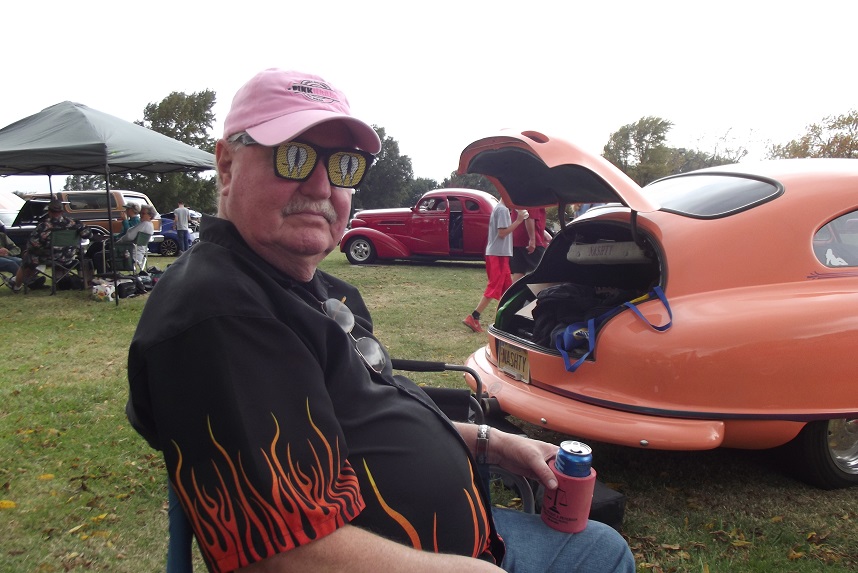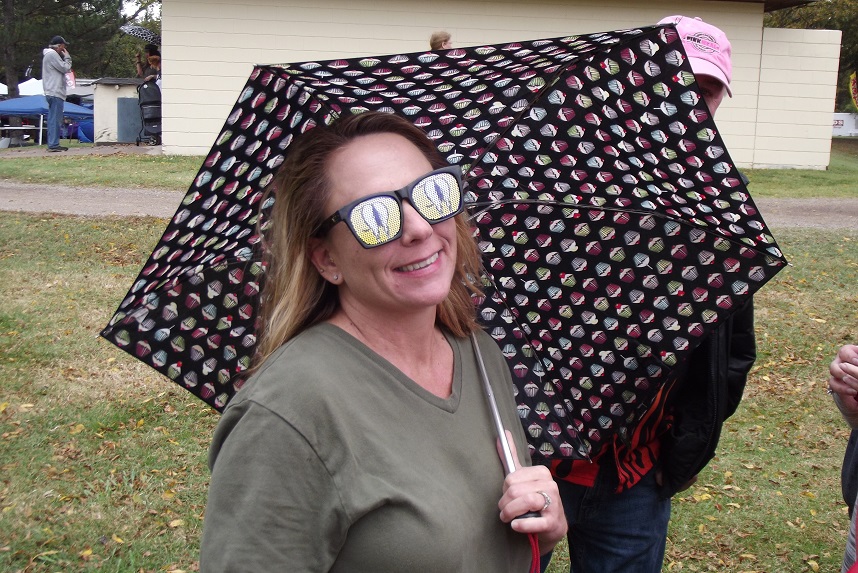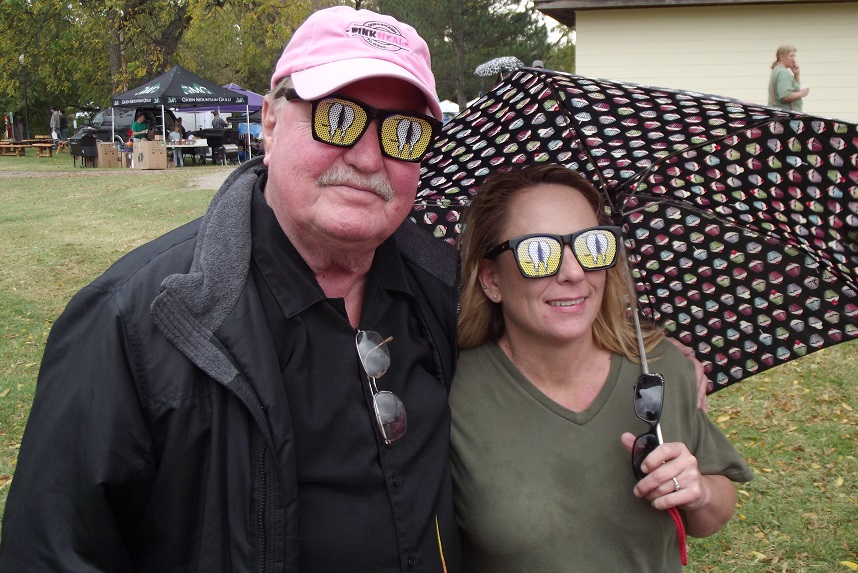 The beauteeeeeeeful girl be Chuck''s daughter who spent most of the day with us and unfortunately some time around brother.
You find horses asses everywhere. Below you will find Lenny and Reta Lavato's pickup. They were honored with a Horses Ass Trophy in 2014 at Liberal, Kansas.
Yup, I took some pix of the other cars there!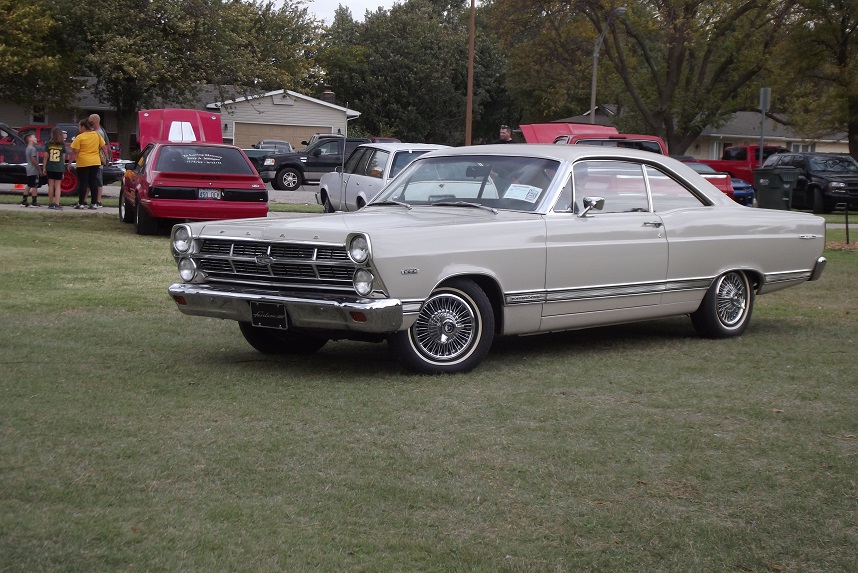 Had one of these 67 Ford Fairlanes back in the olden days (Red XL 500) until it decided to slam into a tree. Like to have another. Hey you guys, put one of these on your XMAS list for Jake. That would make a Horses Ass happy.
Ok I slipped in another picture of the 37 just to show you why FRANK from Burlington, Colorado calls it the "Best Profile". By the way the 56 Crownb Vicky is for sale $38,800. If you go buy it tell him he owes the Horses Asses a commission. Nothing is free in this world.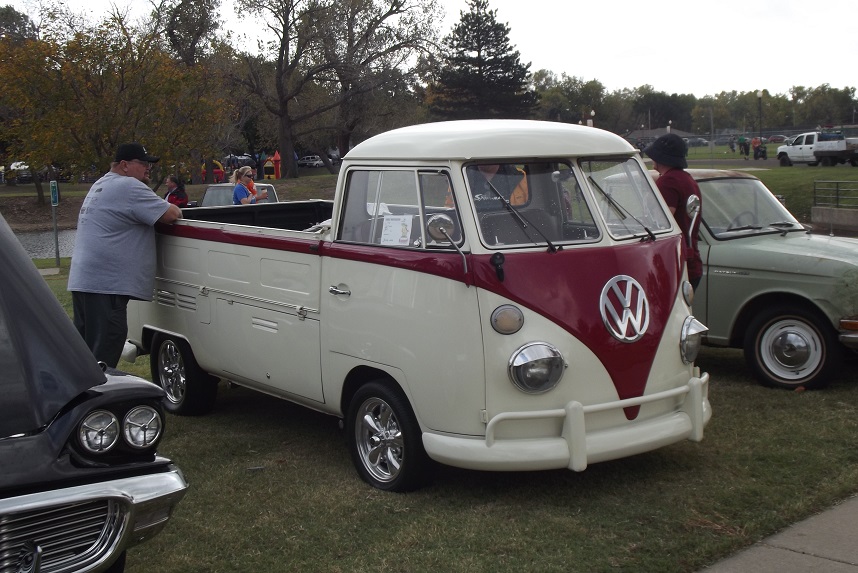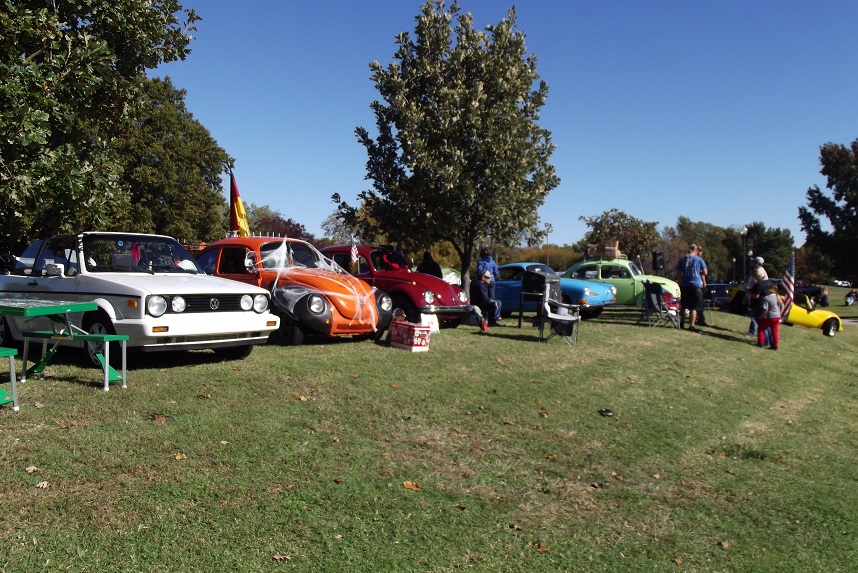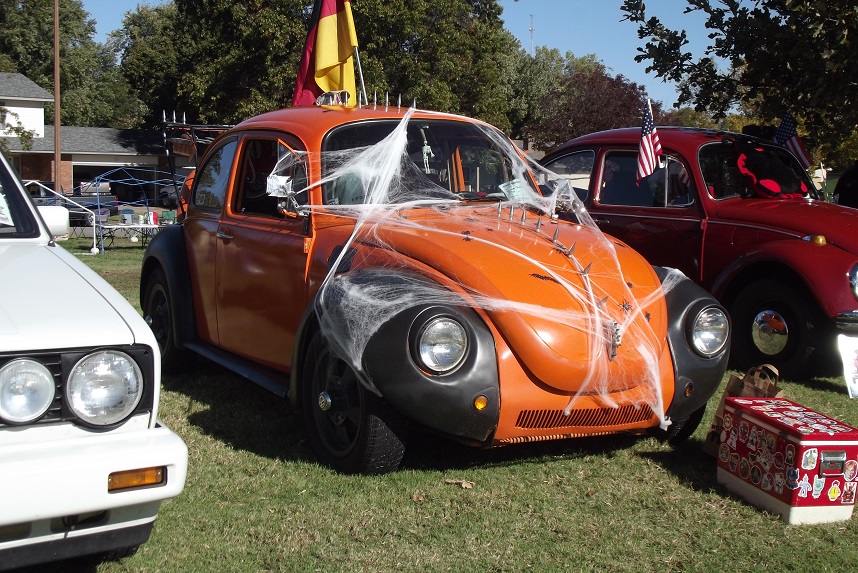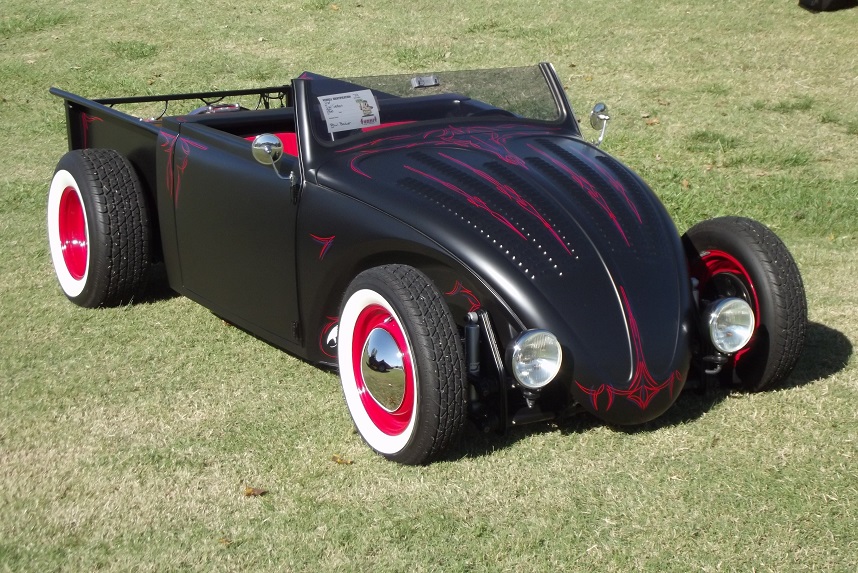 As you see Volkswagons were very popular at Haysville!
Have you got a kid and need a Stroller???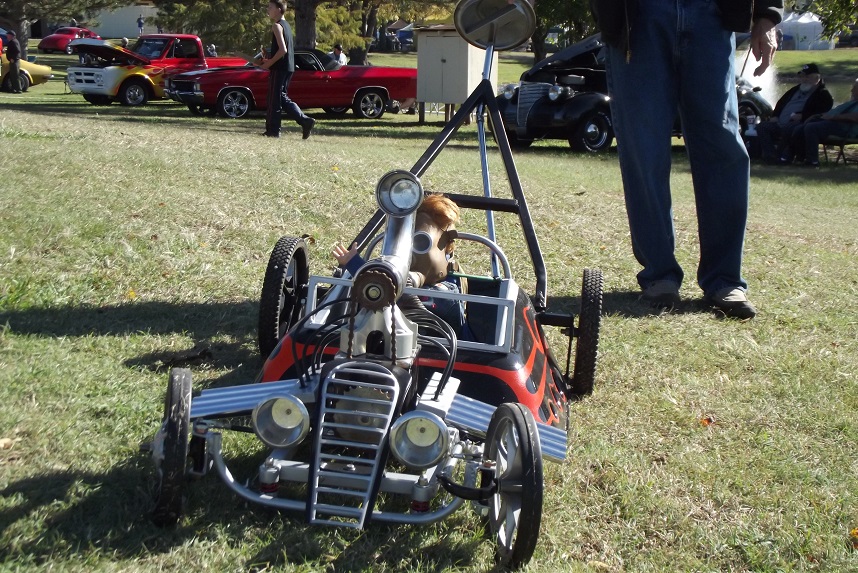 That is not a real kid but a cool stoller!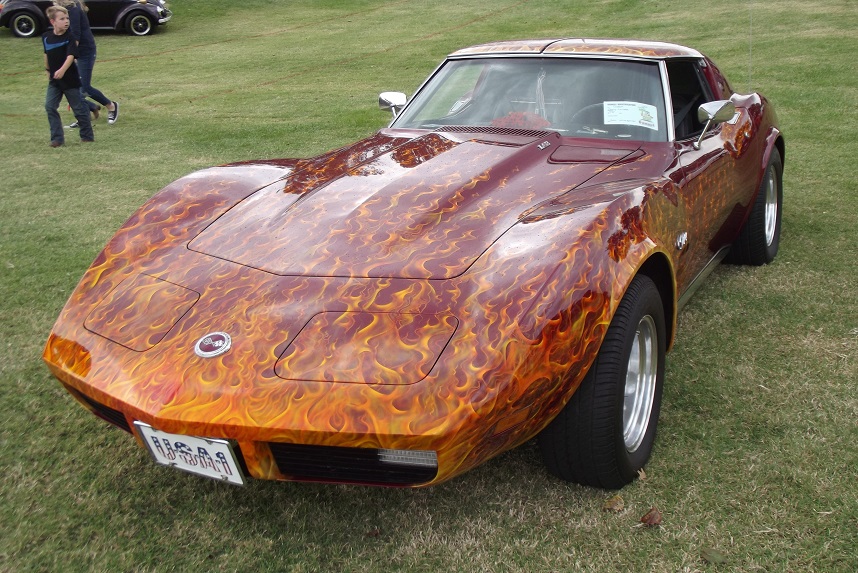 That Vet is not on fire but you have to admit somebody knows how to air brush.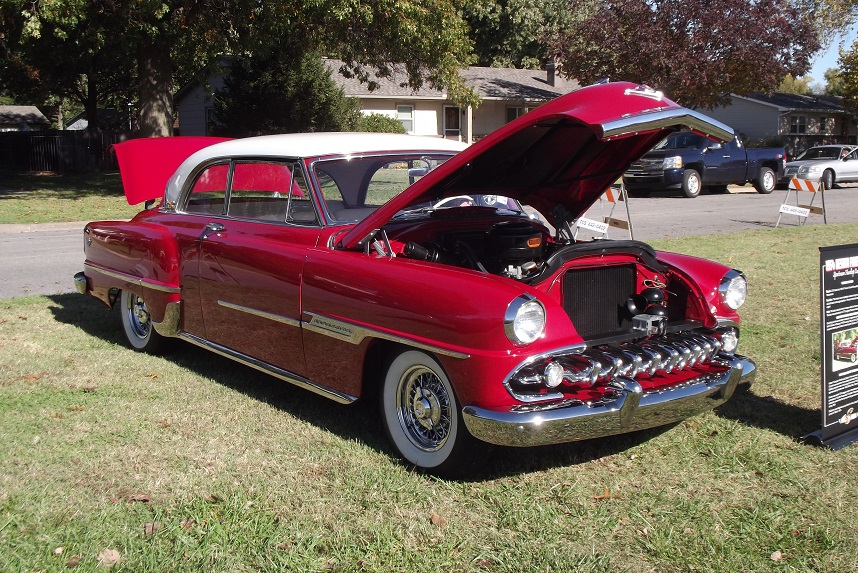 BEST DAMN DESOTO I EVER SAW, HOW ABOUT YOU.? I BET YOU WOULD NOT HAVE KNOWN IT WAS A DESOTO UNTIL YOU READ THE SHOW CARD.
We made fun of everybody else when they started to leave about 3:00 p.m. It ended up they know better than the Horses Asses. It rained big time about 4:00 and two Horses ran to the Casino and I hid under a quick shop canopy and listened to the Widcats get beat.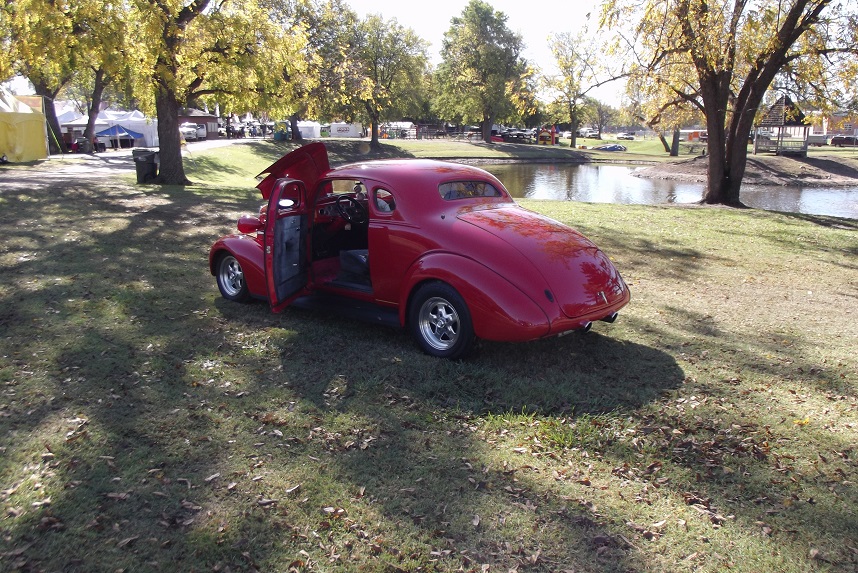 This is proof beyond a reasonable doubt. Just me on Sunday, no brother nor Chuck.
Well the winter is here so Do Not expect regular posts, tooooo damned cold and I do not do indoor shows. If anybody has some ideas for a drive-in lets get it organized. I know of a places in Garden City and Hugoton we are welcome to come see their car collection. Huh??????