2017 BAZINE, KANSAS
Aug 13, 2017
Went to a small town (smaller than usual) this Saturday and had a good time. This Town (Bazine, Kansas) has a party each year in August. This party includes a car show and much much more. It is good down home fun. They have the car show, a parade about 4 blocks long, softball games, cow patty bingo, a cake walk, free hamburgers, music, root beer floats, a poker run (including free beer), tractors, motorcycles, cars and more. Just good stuff. I was there for the car show but participated in all. The site is about car shows so here is some of what I saw, wait for it: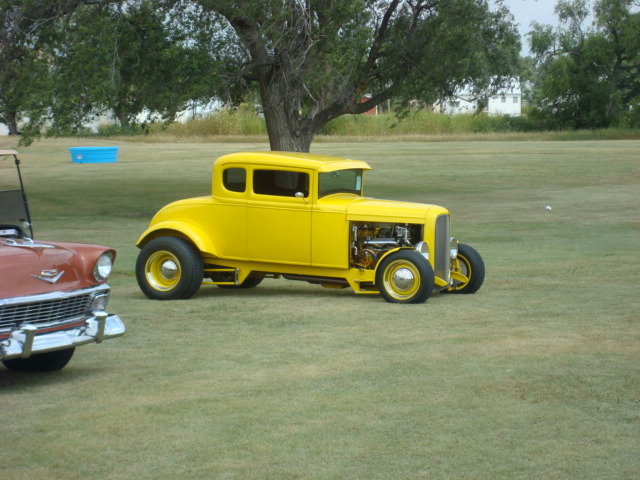 Eldon and Lara Bruntz, little yellow coupe. You have seen it before but always worth seeing again.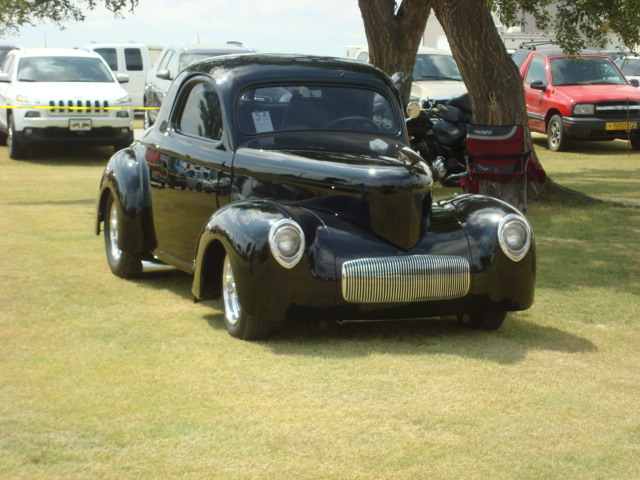 How about a damn nice 40 Willys being in Bazine, Kansas, believe it or not.
There were no trophys but plenty of cars that could get one any place, take a look: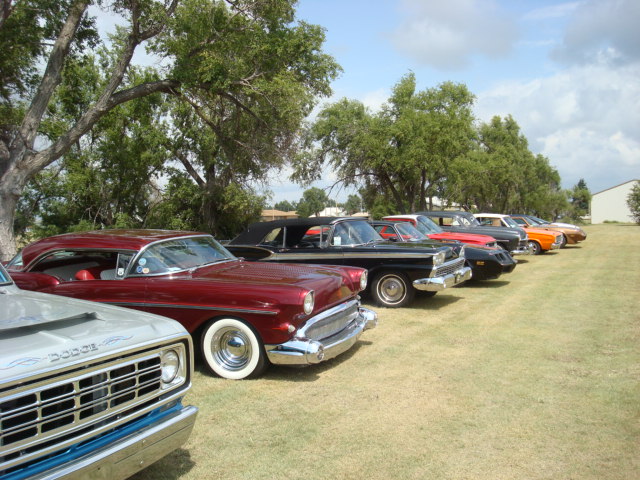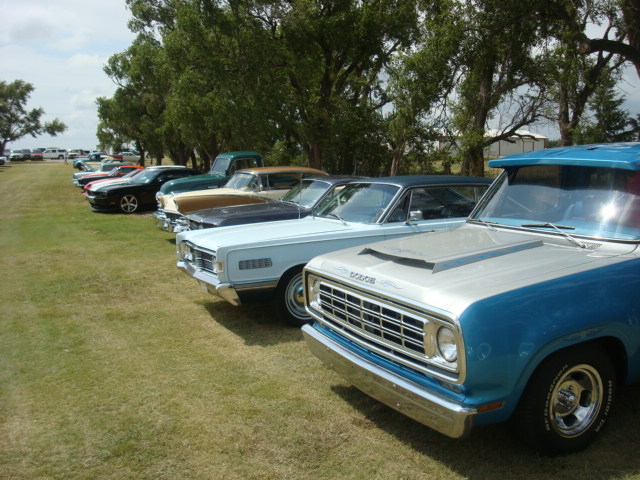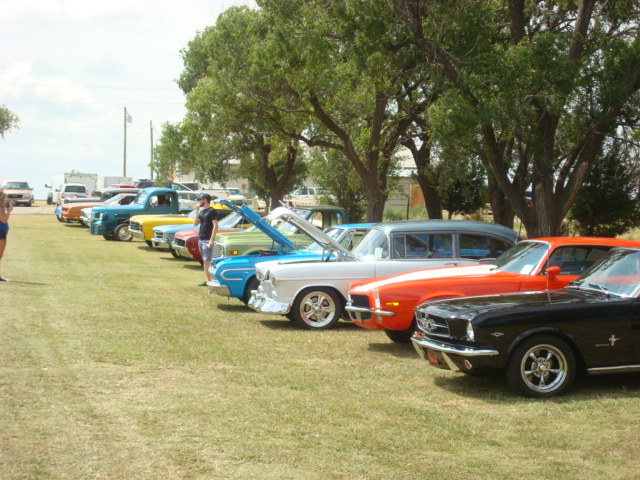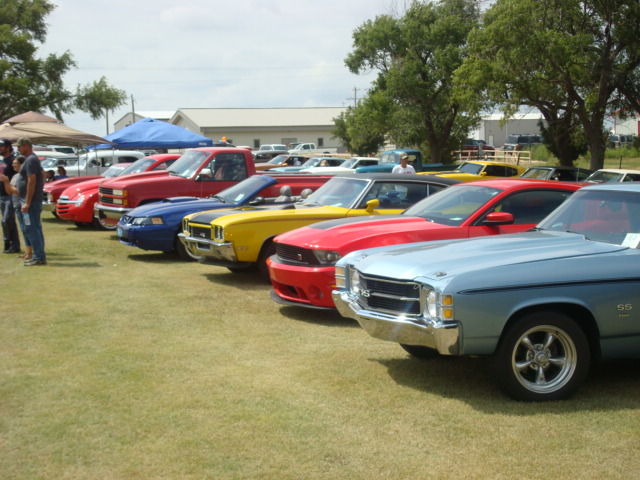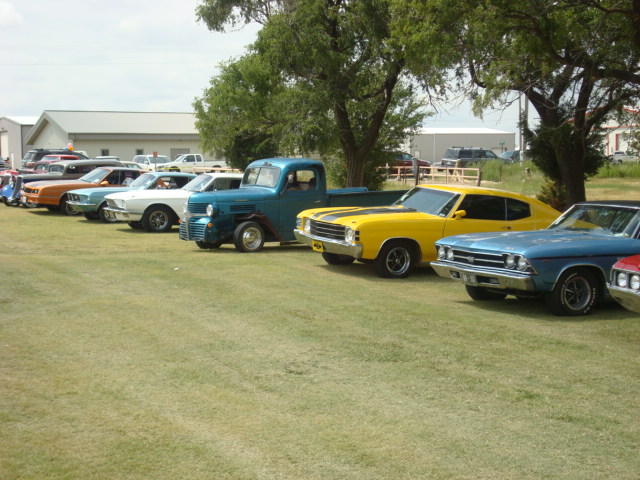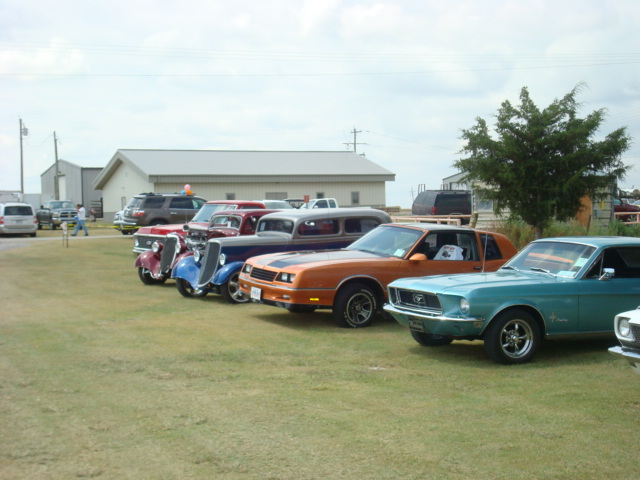 Take a look below at something you do not see. Louis Podrebarac, of Dodge CIty, Kansas, brought his Polaris Convertible. He is kinda new to the scene (a 1960's term for you younguns) but is showing up more and more.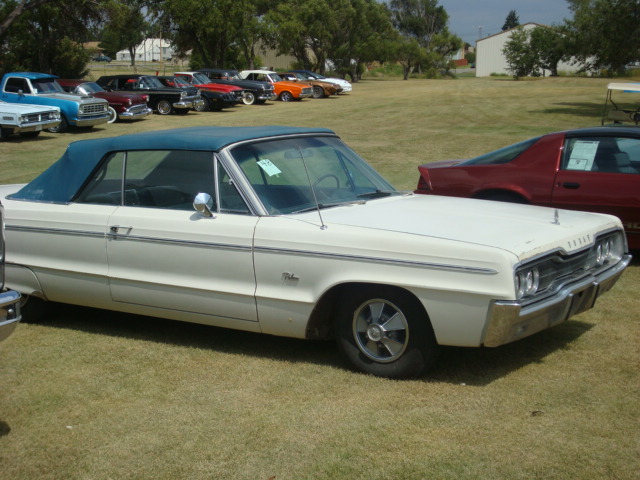 I did not get a picture, but I met a young boy who told be about the turtle he found "over there under a tree", on the day of the Bazine celebration. He named the turtle FRED and brought him to the turtle race. I did not find out if his turtle won he just wanted me to know that he participated. Just another reason to have shows like the town of Bazine had on August 12, 2017.
DO NOT FORGET THE LAKE SCOTT CAR SHOW STARTS IN 6 DAYS ON AUGUST 19, 2017 IN SCOTT CITY, KANSAS. YOU CAN SHOW UP ON FRIDAY, AUGUST 18, 2017 AND WE WILL PROVIDE YOU FREE HOT DOGS. OH YES EVERYONE HAS BEEN ASKING, THE MOVIE CHOICES THIS YEAR ARE "THE BLOB" AND "HOT ROD GANG"! LOOK THEM UP SO YOU CAN BE AN INFORMED VOTER.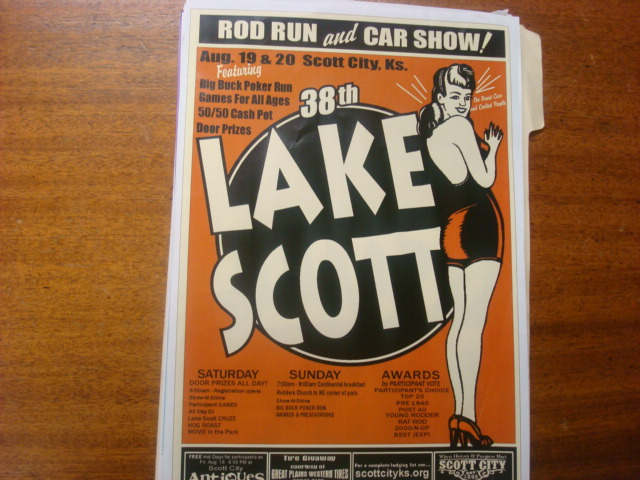 CALL "REX" 620-214-9030 OR "PHIL" 620-290-2618 about the show.